this is a bit of a departure in style for me.
i have some good friends who are members of the pascua yaqui nation (native american tribe, for those of you across the pond).
they are musicians and dancers, and instrument makers and very good people. i mentioned to alex at indian market that it might be fun to use some of their music and video footage of his grand daughter dancing for a laser show.
they were all over the idea.
i spent an afternoon in their studio
Two Hawks
and filmed multiple passes of them playing instruments and luisa dancing.
then i synched the video tracks in final cut and processed the video until i had a reasonable silhouette.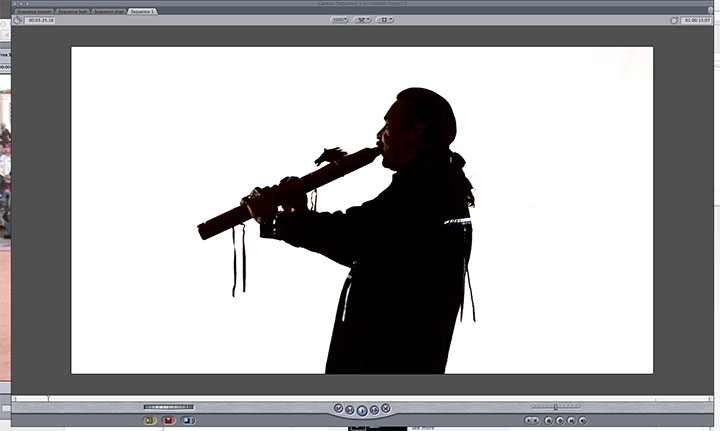 i processed the video stream with lasercam and imported the ilda stream into LSX where i added transitions, color effects, and abstract animations.
this represents more hours than i care to admit, but i'm very happy with the final product. when i showed it to luisa (she's about 9), her eyes got really big and she said: "you made us rock stars". that's when i knew it was worth it.