Well I haven't received my hosts or drivers yet, but the PHR's from Drew came on Friday!  I finally had time to play today so I threw together a quick lm317 voltage regulator circuit and added it to my computer turned lab power supply.  Set it to 8.5 volts and plugged it into my DDL driver which I breadboarded last week.  Set 89mA with a dummy load and now I have BR!!!
Don't mind the messy work space...
The beam shots are 30 second exposures on a tripod in a pitch black room minus the LD and the power supply leds etc...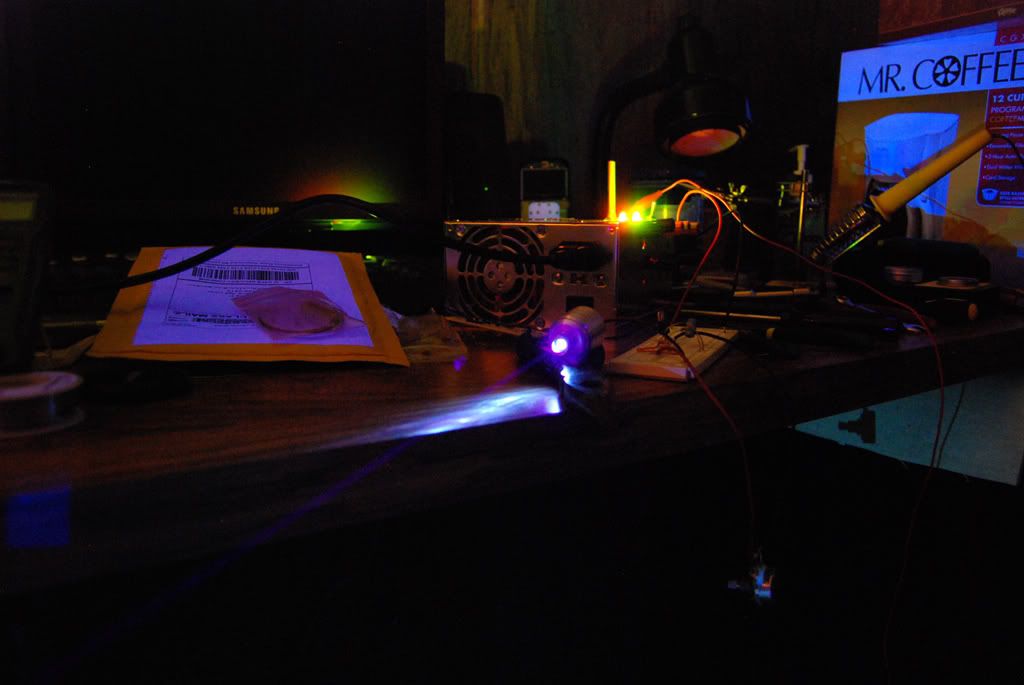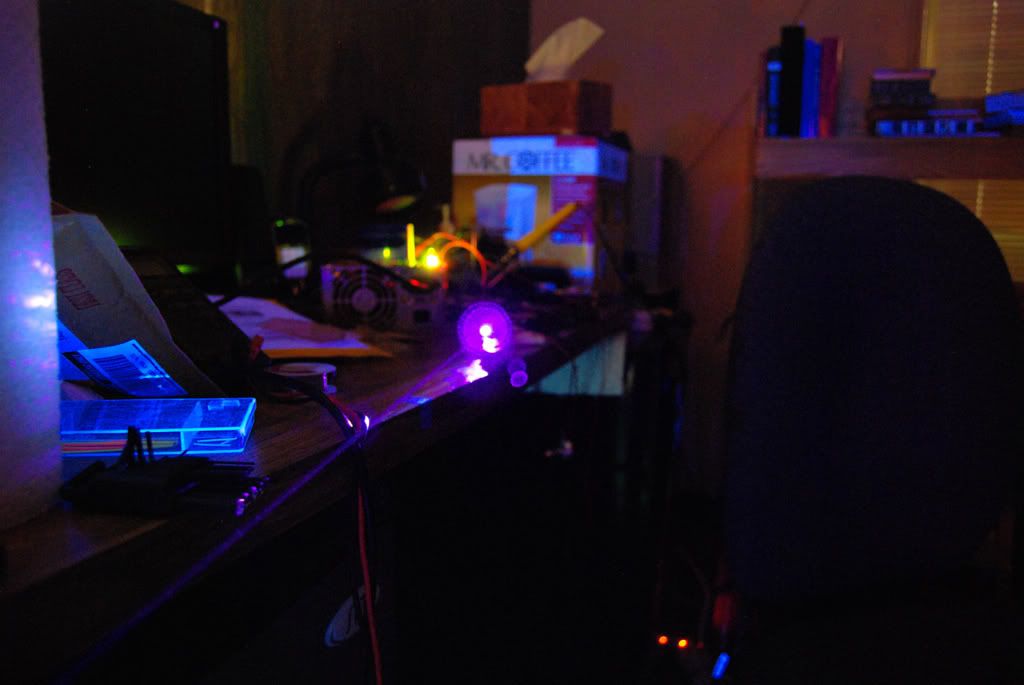 And a couple other things that was still on my camera...
The moon through my little 130mm Telescope, I just got the adapter so I had to play.
I've got to work on getting a better focus.  The heavy camera makes the telescope shake so it's hard to dial it in.
And one from an extraordinarily clear night over the summer...hints of the Milky Way through the light pollution...