Look what you guys made me do! More like an assemblage than a build, but still got my hands dirtier than just buying a shiny thing.
Hand picked parts that I learned about here on this forum.
Survival Lasers:
Eagle pair 190-540nm and 800-1700nm goggles
Stainless steel host
Battery tube extension
Heat sink driver pill
Blank battery board
Green extended focus ring
Extetnal lens spring
DTR's Laser Shop:
NUGM03 1W diode inside a 12mm module with full solid back half.
ACS4500BU driver set at 2.2A (yeah a little hot).
G8 lens
Liion Wholesale:
4 18650 3500mah batteries
4 18350 protected batteries for use without extension tube (too long..frown, just ordered some unprotected ones. I hope they fit).
Nitecore D4 charger.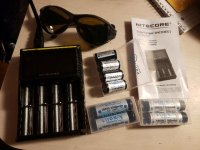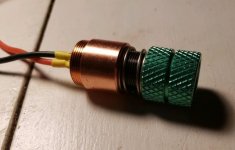 Had to do a little hacksawing and soldering.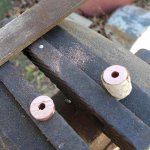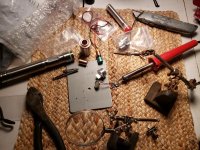 This little sucker popped off and I had to solder it back on which added a little drama to the build.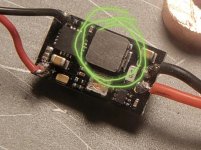 Working model

Wow!! Even the dot on the wall inside the house is too bright to look at without glasses.