Joined

Aug 28, 2016
Messages

6
Points

0
I want to buy a
green
laser from EBAY and I could care less about the mw or nm as long it can shine OK and far 0.5mw and up is what I want, but I want one that has an ir filter so it can block out the harmful infrared light. If possible please make it cost less than $15.
If there are no lasers with ir filter can someone tell me where to buy some?
Also is a 5mw green laser harmful if you stare at it on the wall? I'm new to laser stuff.
1)I'm currently looking to buy a green 5mw laser with 16340 battery with charger. I think the model name is
X850-C
and I think the name of it is
JD-850
. This one costs $6.99.
2)I'm also looking to buy a 2 pcs green laser that says max 5mw and looks fairly cheap and simple and looks like a pen with a silver end and a small silver button on the middle of the laser. This 2 pcs cost $6.98.
3)Last but not least I'm looking to buy a laser that has a label that says
laser 301
and is 5mw. It comes with 2 keys which i assume are to turn it on and it can zoom in and out. This one costs $6.99.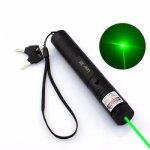 Last edited: