Joined

Jan 7, 2007
Messages

368
Points

18
I just noticed this tonight. I was using my 445nm 65mW in pure darkness, and when I turned it off I happened to bring the now off laser past my hand and I noticed some light still coming out of the laser. At first I thought it was a reflection of the streetlights outside or something, but upon inspecting further the light was coming from the diode.
I immediately removed the batteries and yet the light was still coming out.
I tried to take a picture of this. This is as good as I can get it with my point-and-shoot cam. Just to clarify, there is no power going to the diode whatsoever.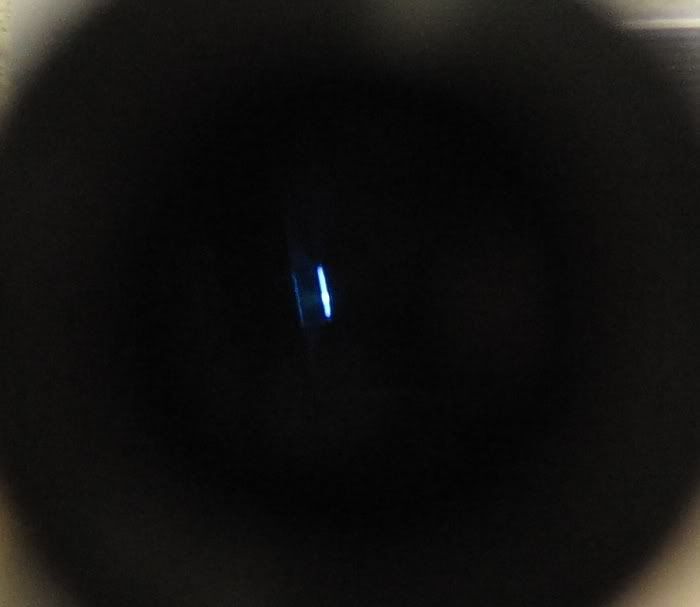 Seems something in the diode is fluorescing, looks like some kind of GITD material. I guess this is how the laser creates the color it does?
I tried searching to see if anybody else mentioned this, but found nothing. So I am sorry if this is already known by everybody. But I found it rather interesting.