Goggles finally arrived! Yobresal 1+ watt 445 in the bathroom with facing mirrors.
The mirror on the right is facing another mirror behind the camera for the infinite mirror thing. Five bounces in this photo.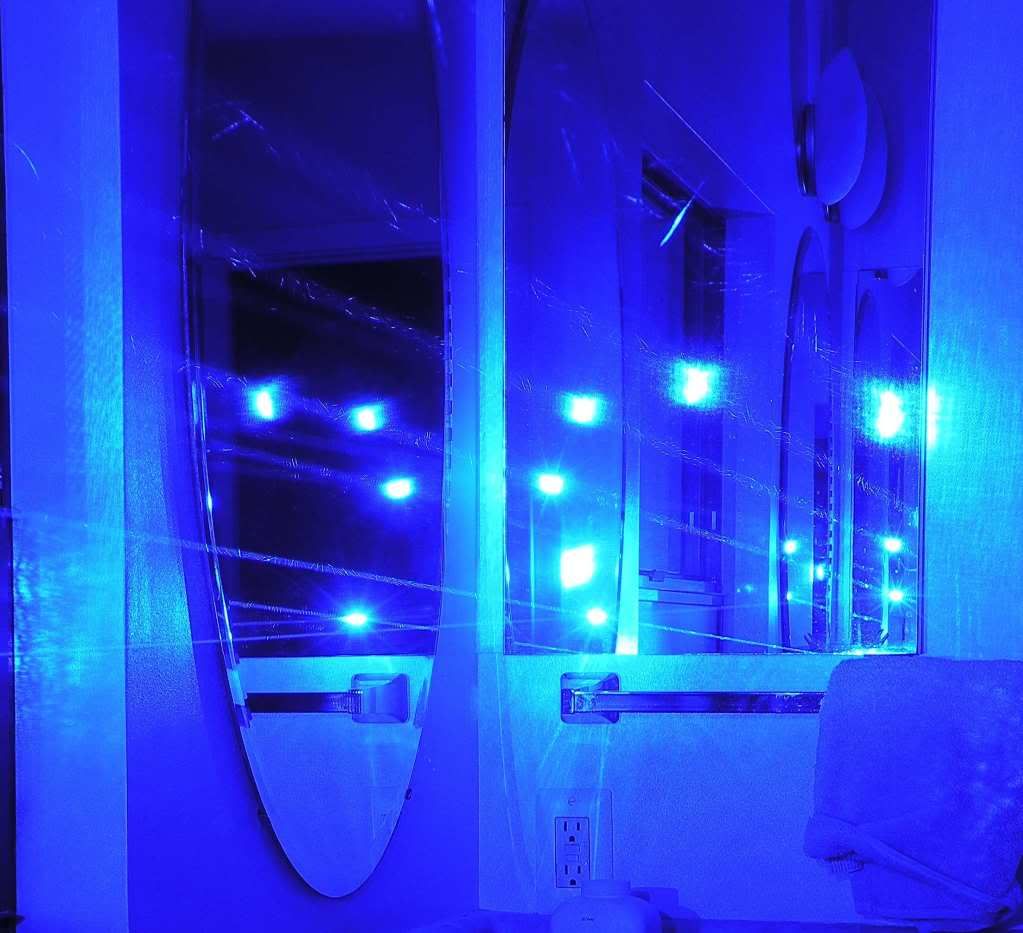 Six bounces repeated to infinity in the next two photos. Was afraid to take the goggles off to see it in its full glory - way too many reflections.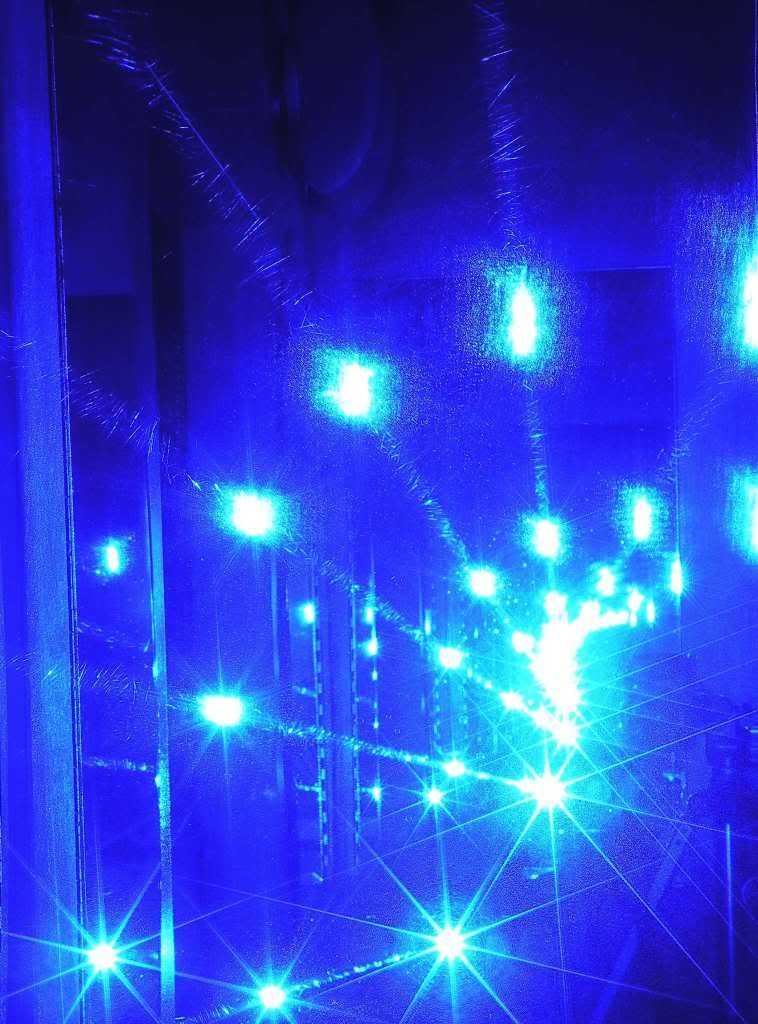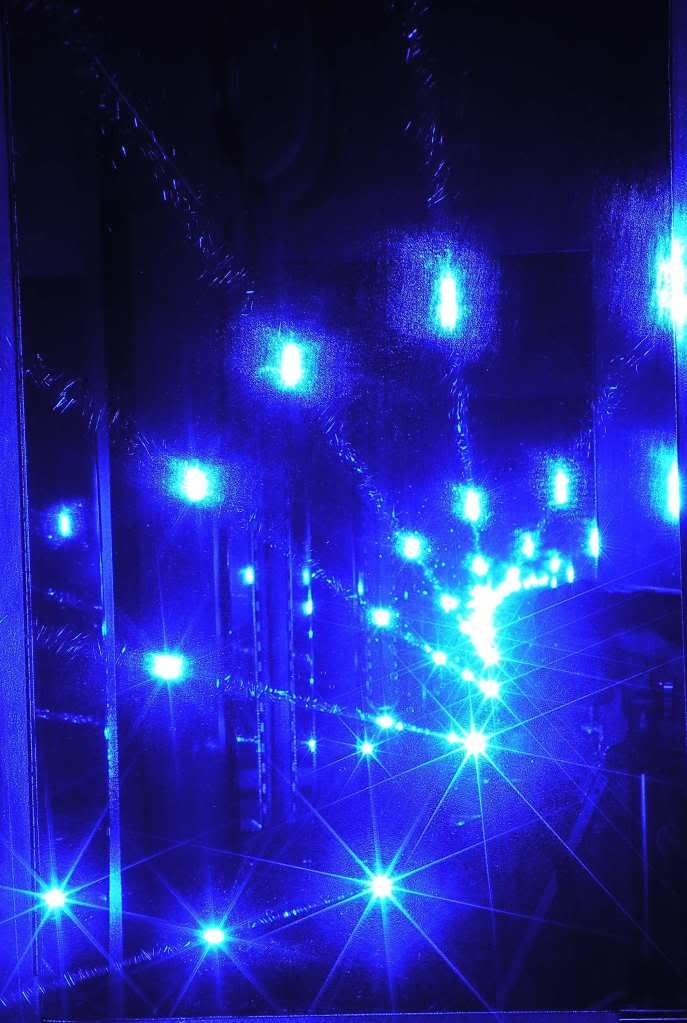 Last edited: