Here some pictures first: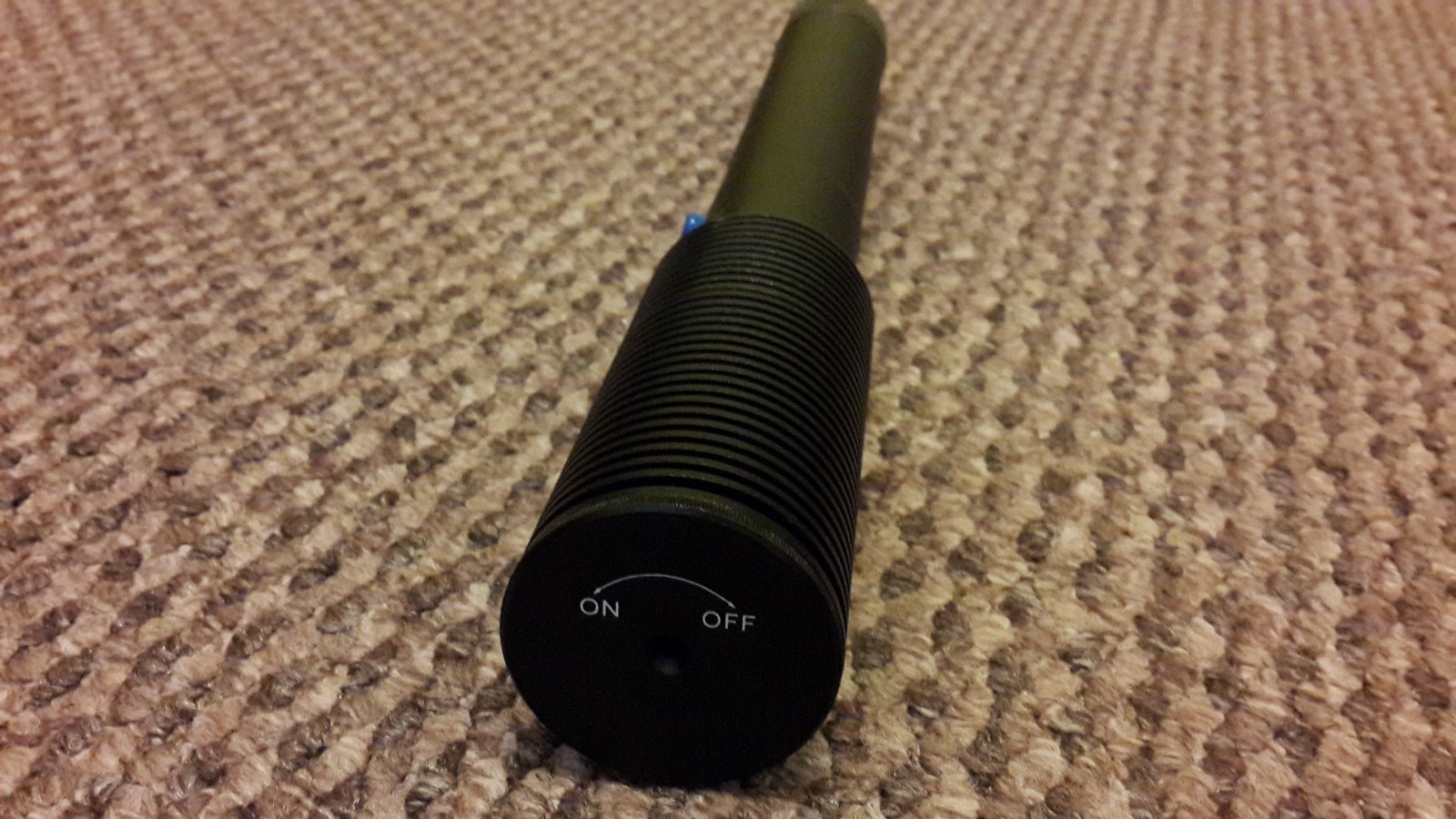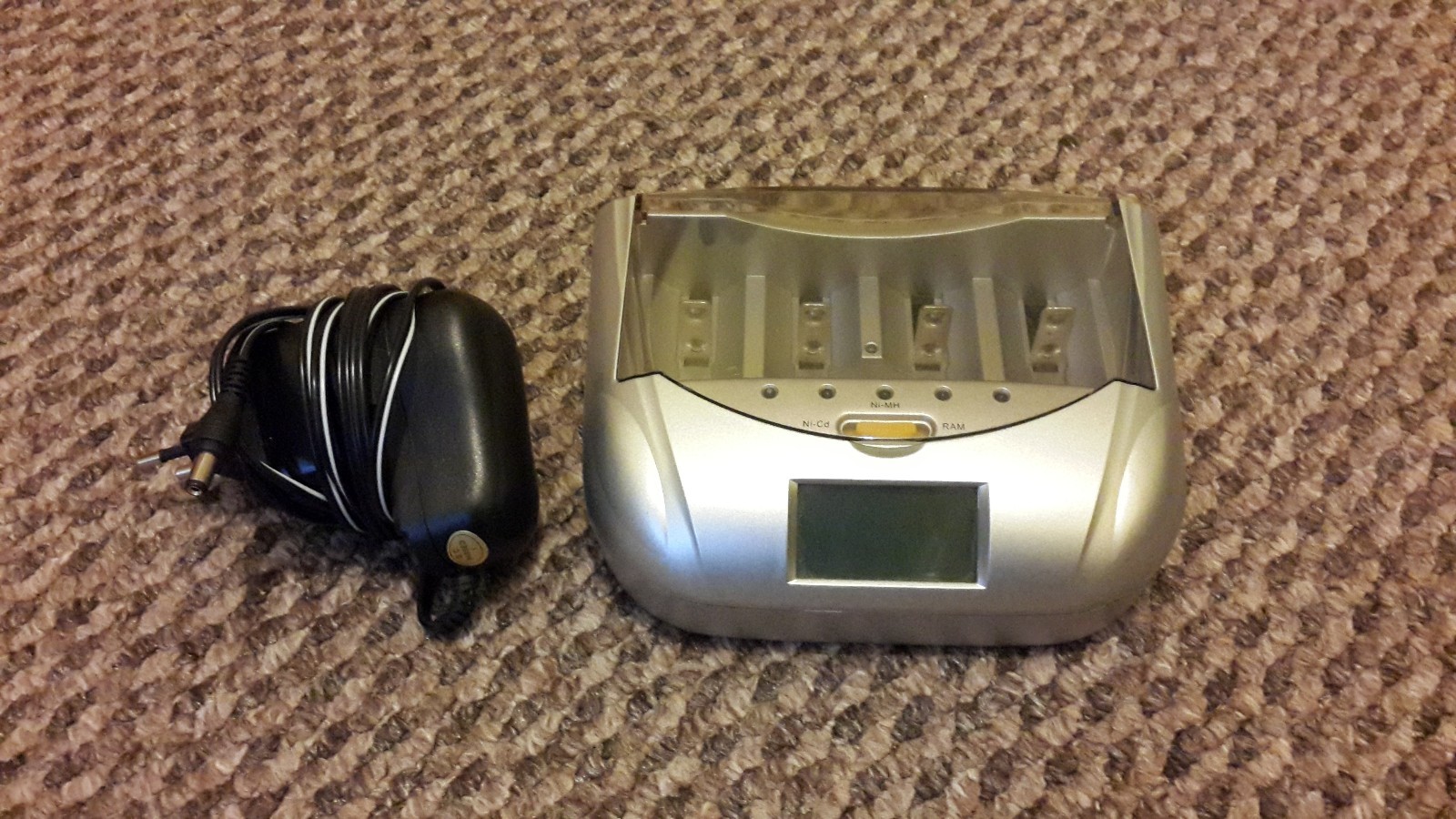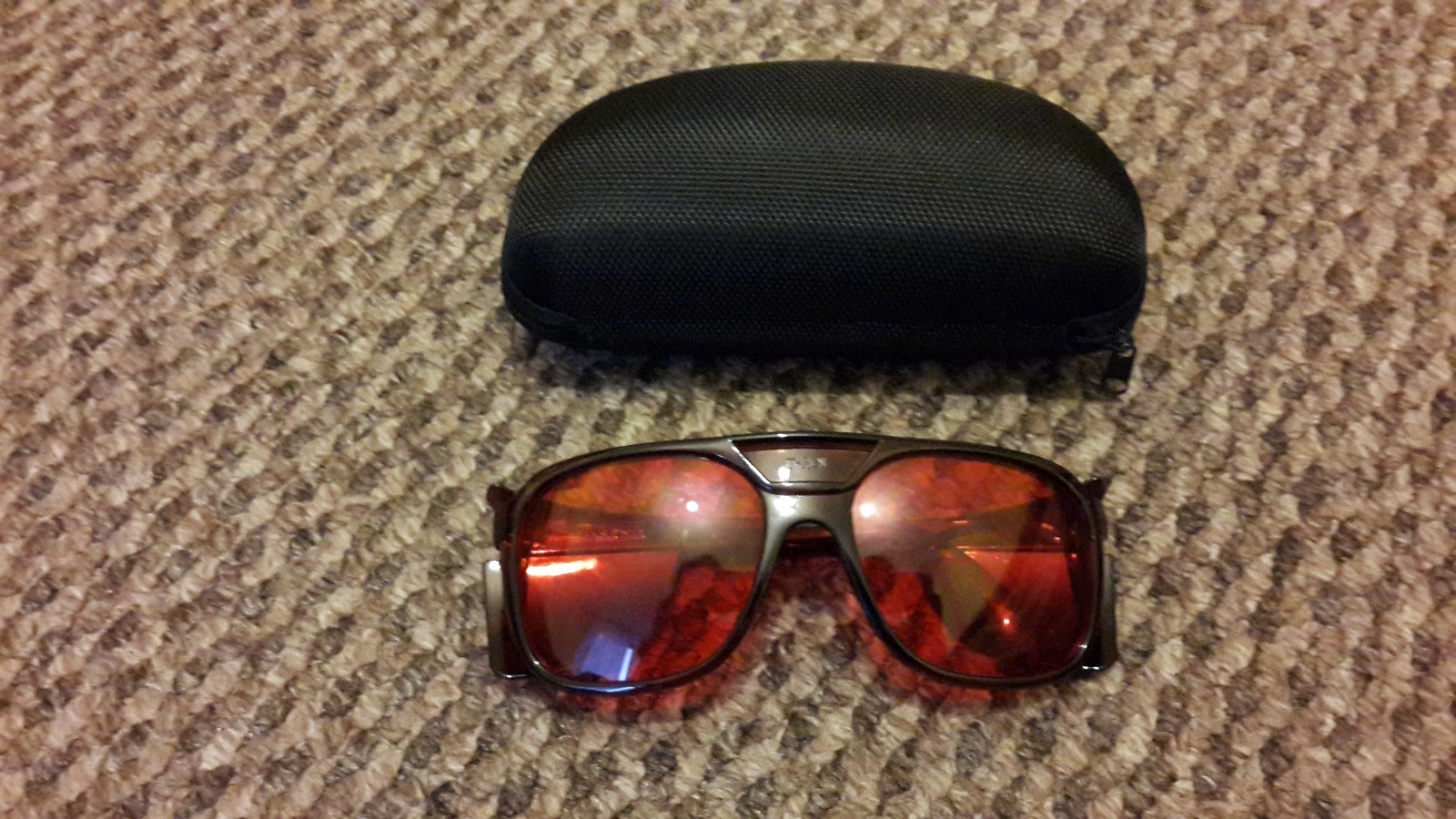 World's most powerful portable laser in the visible spectrum. True 100% duty cycle. Laserglow's most visible green portable laser with the longest possible range.
Laserglow's Hercules Series Portable laser provides unparalleled output power and stability in a portable, battery-operated device. Using a combination of forced-air and thermoelectric cooling the Hercules operates at a 100% duty cycle either on batteries or using an external power supply.
Laserglow's Hercules Series green portable lasers are IR filtered for safety and the output power is measured on each unit individually for a 20-minute continuous period to ensure sustained performance. This test is done at least 3 times before the laser is shipped to the customer.
Key Features:
Output Power: 700 mW - 900 mW
Pump Diode: 2.5 Watt
Diode Make: nLight
Wavelength: 532 nm (green)
Safety Info: Class IV
Duty Cycle: 100%
Laser length: ~40 cm (16 inches)
The most powerful constant-duty portable green laser in the world.
With X10DR 10x Beam Expander mounted the laser dot remains very small even on long distances (over 10 km).
Laser is in excellent condition, like new, used very rarely with care, stored in case only. The total working time is not exceed 12 hours! Laser is packed already and ready for shipment
I have nice pack of brand accessories included.
You will get:
1)Hercules 700 The most powerful constant-duty portable green laser in the world.
2)X10DR 10x Beam Expander (The X10DR is a 10X beam expander custom-built to easily attach to the Aries or Hercules Series lasers. Effectively reducing the divergence of these lasers by a factor of 10 the X10DR eliminates the limitations of lasers with standard divergence in applications requiring extended working distances. The adjustable focus feature allows for maximum versatility while the three high quality AR coated lenses transmit >98% of the laser's output power)
3)Hercules GlowMount Tripod Adapter
4)Hercules AC Power Adapter
5)Aluminum case for carrying
6)Safety keys and wires
7)3 x Ansmann D-type NiMh 10000 mA rechargeable battery
8)Wall charger for D-type batteries
9)T-rex eyes protecting glasses with carrying bag
WARNING! PLEASE be careful with laser equipment!
The laser radiation emitted from the aperture considered to be an acute hazard to the skin and eyes from direct radiation.
Keep laser away from children. Don't look into beam or direct the beam at any humans or animals or moving/occupied vehicles including aircrafts.
You can check prices on the website https://www.laserglow.com/GHE in "PRICING & ORDERING" section. The current kit price exceed 3300 USD
Please note you can not buy a Hercules laser in the US from official shop due to restrictions, but you can buy it from me without any problems.
AUCTION lasts 2 weeks till 8th of August 23-59 PST!
Starting price 1 USD
Minimal step: 10 USD
Number of bids per user: Unlimited
1) If a winner is not able to pay - the one, who have made the highest bid before him becomes a winner.
2) Placing a bid you agree with auction rules and promise to pay for the item the value you placed in case you become a winner
Accept PayPal, BTC, Visa/Bank Transfer, Yandex Money
Worldwide shipping is 58 USD.
Happy bidding!