Joined

Dec 25, 2009
Messages

1,251
Likes

80
Points

0
One of the best buys I have made in quite a while. I'm still pretty bogged down with work to do a good, full review at the moment but here's a total brief one that will hopefully give you an idea of how awesome this is.
Via Optotronics GB I got this baby for

$580

(INCLUDING shipping AND the case but NOT the battery).
In comparison: a 400mW PGL III -C-532nm (green) from CNI is priced at $710 for just the laser in its respective GB.
I realize that CNI is about quality and you get what you pay for, but I also understand that Viasho isn't a company to take lightly either!
So, here it is (only thing in the case not included is the battery -- about $10 extra for a high quality battery):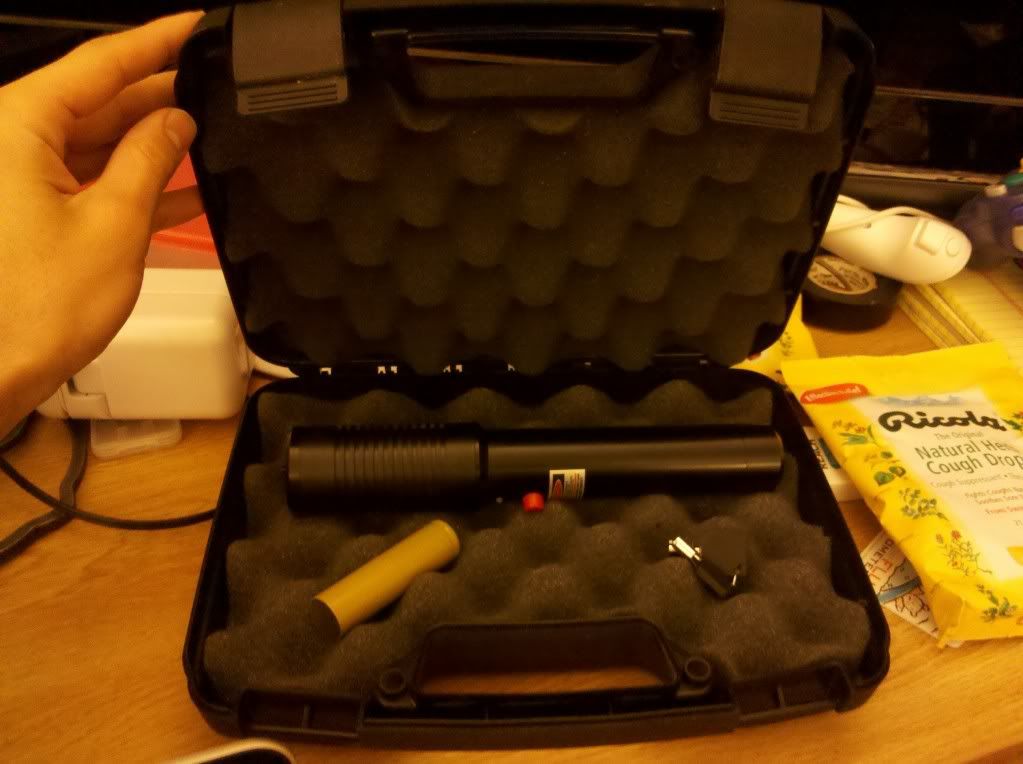 Now... the whammy. With this nice battery at around half-charge here is a graph of the laser being on for 45 seconds
(this particular run peaked at 638mW!!!!!!)
-- sorry about the mislabeled title this is rated as a 500mW laser!
NOTE: This is IR filtered. I viewed the IR that does leak and in comparison to other IR "leaks" that I've seen I'm estimating this one to not leak more than 10mW tops (JUST TESTED IR -- HOVERS AROUND 3.4mW):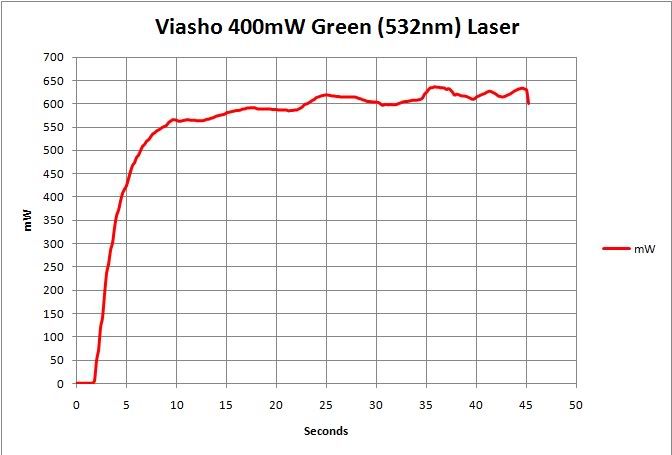 Video and beamshots will eventually be added here along with more description/analysis etc. No time right now though!!
Last edited: