....because I've been running one of those
green laser kaleidoscopes
out my front window onto the side of the garage since the beginning of December and I just can't take it down!
Here's what it looks like from outside. The laser is projecting from the bottom R side in the window.
It projects a continuous green pattern of 'bursting stars' along my front walkway and is easily but safely visible from passing by on the street. (trust me I tested my own eyes doing this several times)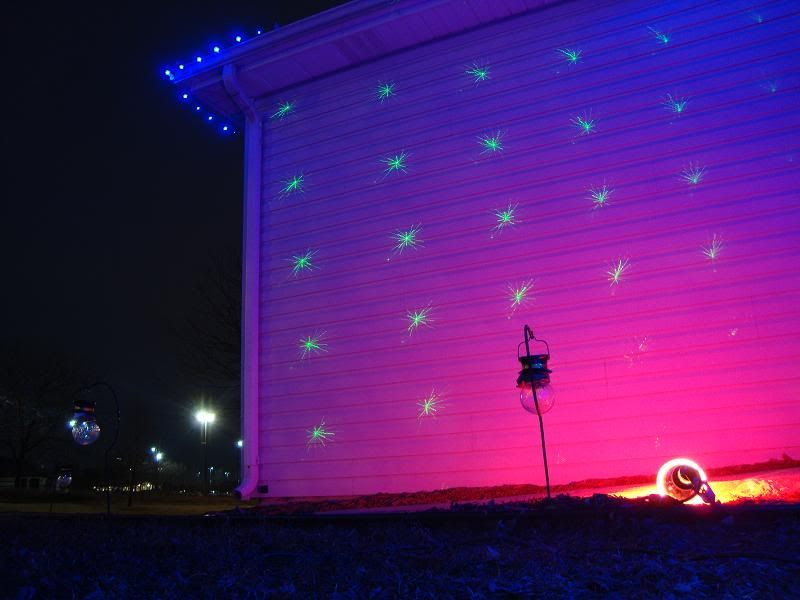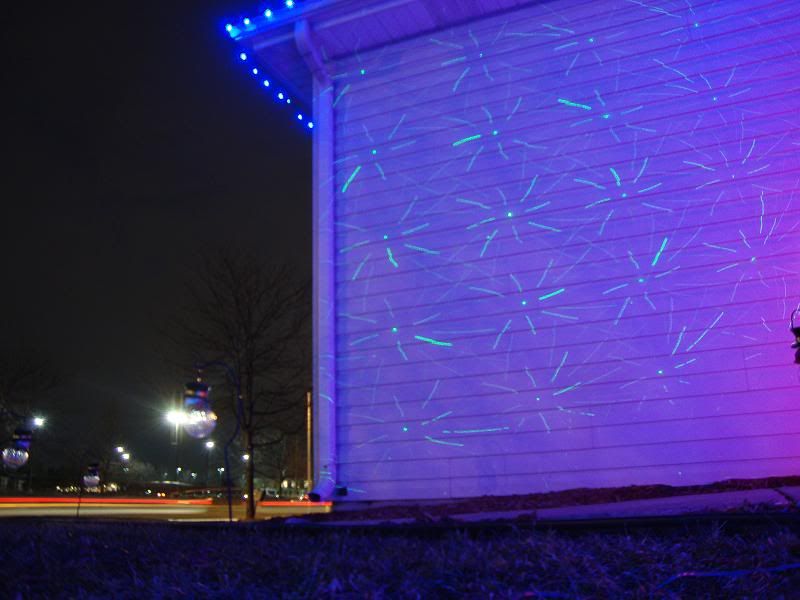 So tonight she asked me to take all the lights down because it's unseasonably warm out & I wouldn't have to do it in the cold. I told her ok but instead decided to take some laser refraction pictures on the garage. I used one of those little crystal snowmen she hung along our walkway for the refraction pattern....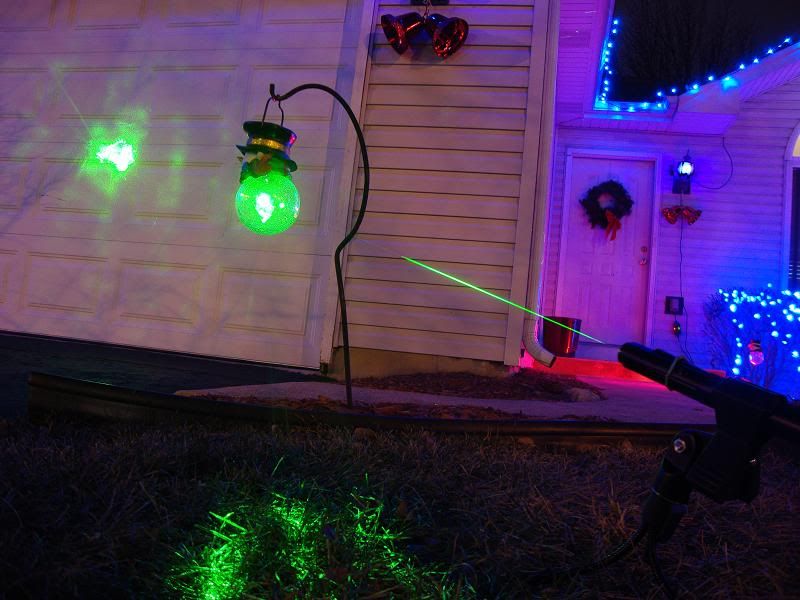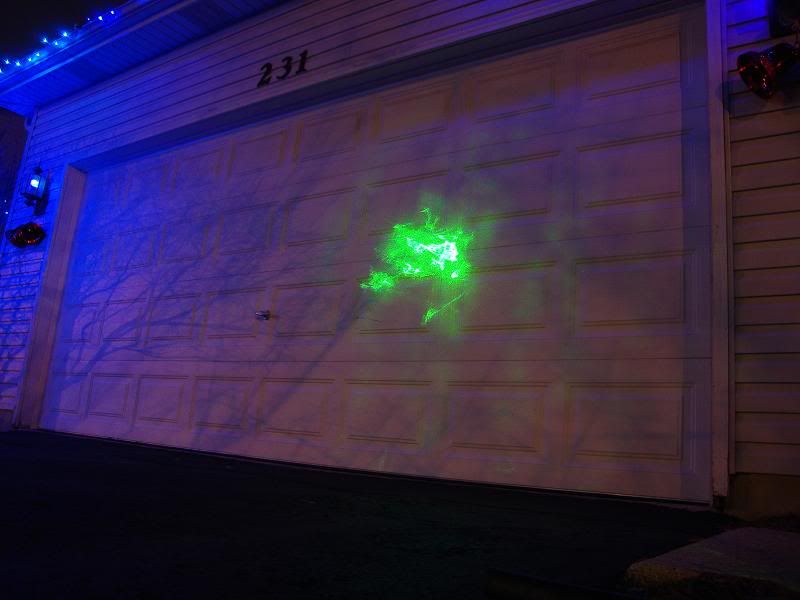 I decided to see how one watt of 445 would look instead of 60mw of 532.... Holy crap was it bright on a white garage door!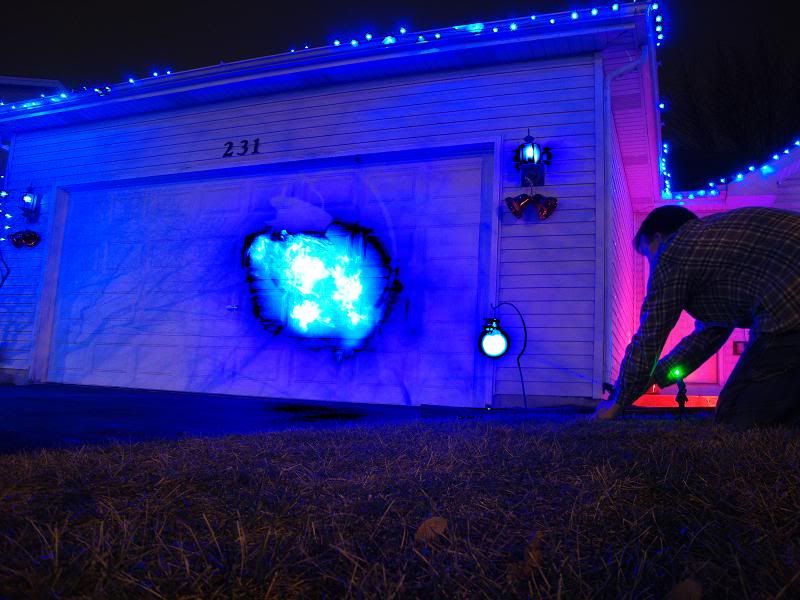 I tried doing both blue & green but the blue completely outshines the green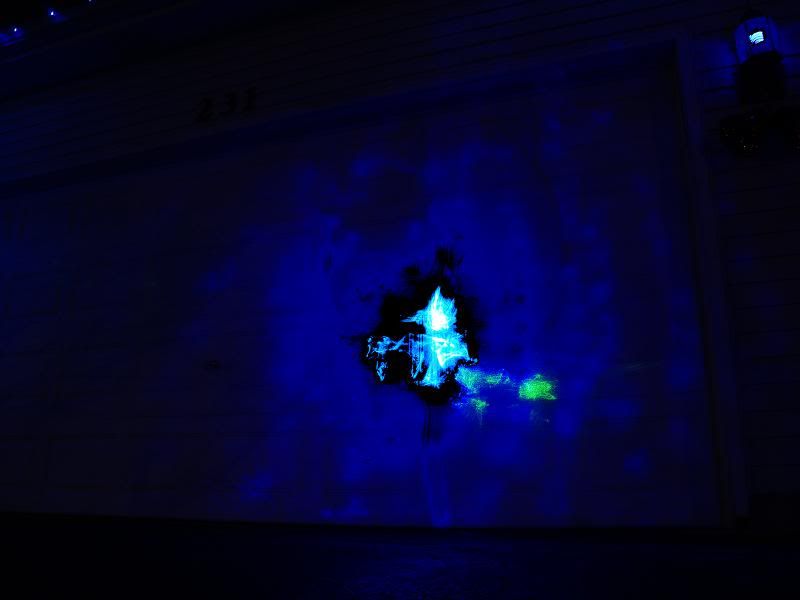 So now she's mad at me because the lights are still up & I took pictures instead... but then when I told her I was going to post these pictures on LPF she wasn't angry anymore & started talking about dinner. I knew she'd come around and understand
Last edited: