Joined

Aug 30, 2010
Messages

1,668
Points

63
Greetings folks.....! Here's my brief review of a modified WL S3 Arctic G2 laser. Before I continue I just want to give my personal and sincere thanks to Dave for doing this. I had the opportunity to meet him recently to pick this laser up after shipping it out to him, and not only is he a laser guru but also a great guy. Many thanks to you good sir and more to come!
Here's the deal
Well I was never unhappy or unsatisfied with my Arctic G2 since receiving it last year, I recently saw a post from daguin mentioning that he'd upgraded his G1 model to output much better than what its factory setting was. After a little conversation about what he'd done, I thought to offer him my G2 to see if he could do the same thing. Mine was only doing 700mW on average, and despite my original attraction to the smartswitch it became something I can do without. The smartswitch is also the main reason I didn't bother mod'ing this myself. I knew Dave would do a great job so I went for it. Here's the specs:

Host: Wicked Lasers Spyder III Arctic G2
Diode: >1W XJ A140 445nm
Driver: jibdrive preset 1.3A
Heatsink: Jayrob custom aluminum heatsink
Batteries: 2 16340 3.7V Li-Ion
Output: 1880mW peak/ 1800mW average
Lens: 405-G-1
Mod: daguin

The build
I don't have pictures of the build, but Dave gutted the laser & completely rebuilt it. Here's what I got back... (hehe)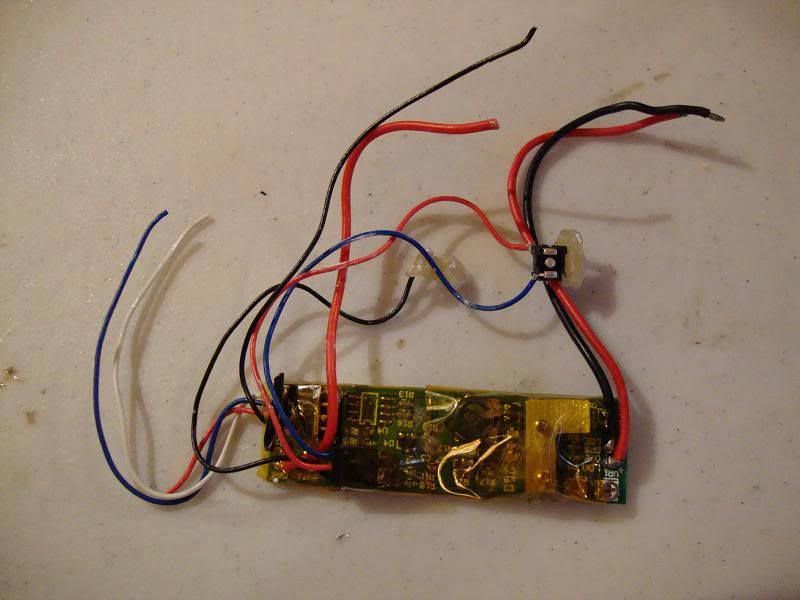 What went in is listed above in the specs. Dave will have to give you the procedure details and how it all went down if you're interested, because he ran it all by me when I picked it up from him almost a week ago & I didn't take notes
My memory isn't thaaat sharp either to detail it all out, but basically it wasn't too different from his mod'ing G1 thread.
Pictures
The mark of a guru, replacing what was the smartswitch power symbol


I haven't taken any additional pics of this laser or any beamshots yet, but the video pretty much says it all....



Thanks again Dave, you did a great job. My S3 Arctic G2 laser was doing 700mW and is now it's doing 1800mW. It's more than twice as powerful!!


Thanks for reading :beer:

Last edited: