Here is what I bought
600nm 750nm Safety Glasses Red Laser Red Orange Laser Ray Eye Protection Goggles | eBay
Wanted to try out what these goggles do, and I was horribly dissapointed.
Wasnt expectiing anything from these anyways
I used my 200mW 660nm Laser
Description
Condition: Brand New
Color: Green
Protection Wavelength: from 600nm to 750nm
Protection Features: All-round absorption
Visible Light Transmittance: >55%
Attenuation: (10-6 < N% < 10-4)
Optical Density: > 5.0, (OD +5, OD +6)
The length of temple is adjustable (3.6 - 4.5 inch / 9 - 11.4cm)
Size: Approx. 15 x 5.5 x 5.5 cm
The protection is just bad.
Box
Goggles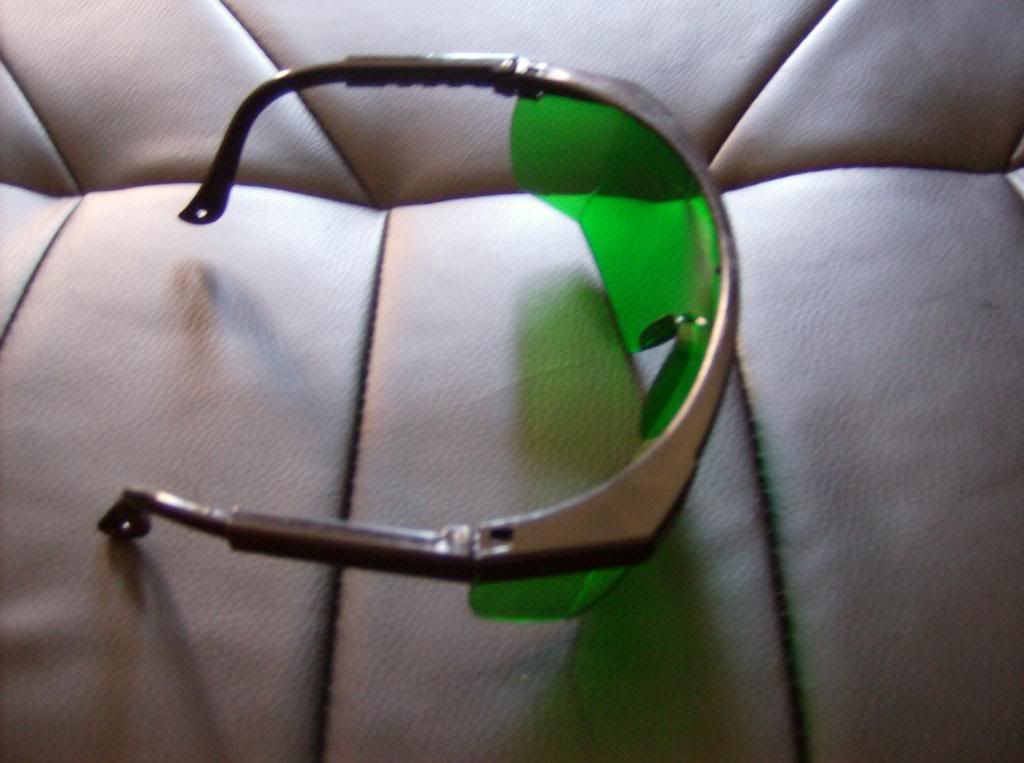 Beam with Goggles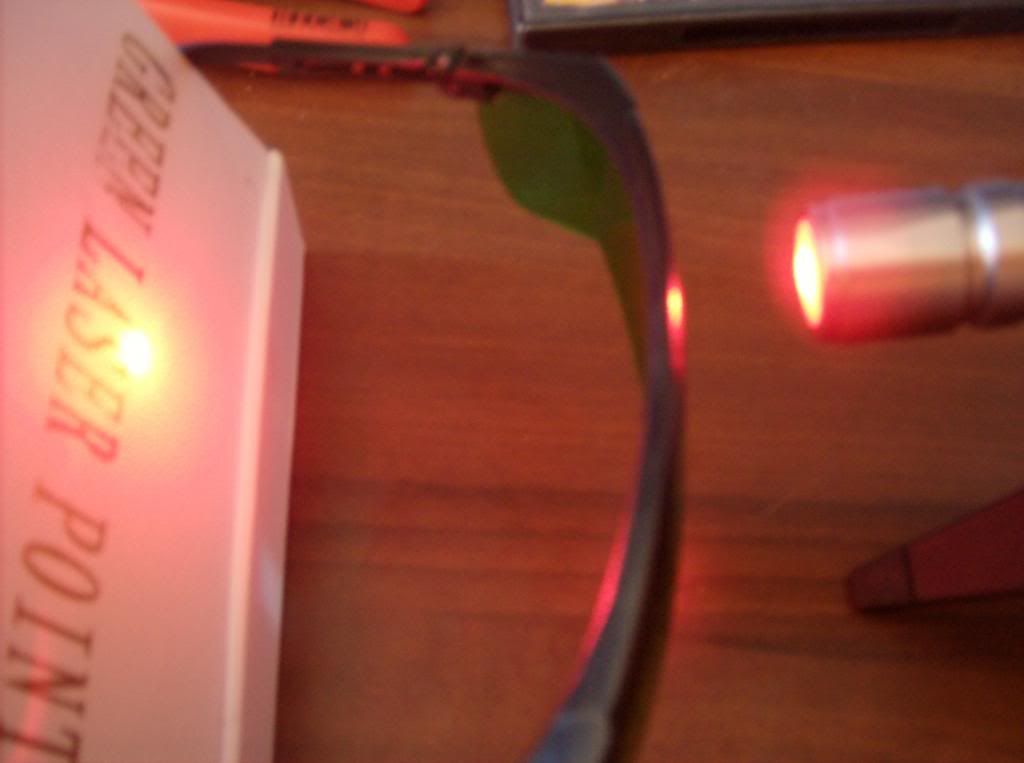 Beam without Goggles
Dont even know if this will protect me from Lighting up matches from close.
Cheers,
Alex
Last edited: