Joined

Mar 8, 2008
Messages

2,673
Points

48
This weekend I attended a laser meet in Bend, OR. It was freakin awesome... I met some really cool dudes and had a lot of fun. Here are the pictures from the weekend!!
Diode_Virgin (AKA Laserman532 AKA Pat) gave my 168 a really good 'tune up'. He checked everything out, aligned the mirrors, aligned the tube, cleaned the brewster windows, popped open the gas solenoid to bring the tube pressure up to 'optimal' AND even taught me how to swap out a plasma tube in just a few minutes. He also provided me with a FULL TOOL SET to do any and all of this by myself. I couldn't believe it!
So before any tuning of the tube happened, we fired it up and checked tube volts and added a few little shots of gas until it was up to par. Then we gave her the juice. My 265 power supply is limited to 34A (some are 38A). If I remember correctly, the head was doing around 4.5W at 34A. That was "okay" but not great. It should do at least 5W. After all the alignments the power came up a bit, but not significantly. This is when Pat decided to clean the brewster windows and optics. When he pulled the optics he informed me that they looked 'perfect', which I was happy to hear. After the windows and optics were cleaned and everything was re-aligned, the tube was putting out a blistering 7.6W at only 34A. Pat speculated that if we could get it to 38A this head would probably do close to 9W. It then ran for about another hour or so at 34A and I think right before we shut it down the power had creeped up to about 7.75W (see pictures below) @ 34A. Overall he said this head was in REALLY good shape. I'm sure he can go into more detail about that, but I was just so happy to get such a good diagnosis from the laser doctor!!
Now the only problem is my 168 sure looks lonely on that optics table without a nice krypton bolted down next to it....
Here are some pictures!! I couldn't get a ton because I only have a 32mb memory card and 32mb internal memory, for whopping total of 64MB. So I tried to make the pictures really good ones!!
These first pictures are of a krypton 168 that Pat had. It didn't make as much power as we had hoped, but was still REALLY cool. Pat, you know my number for whenever you're ready for me to drive down with some cash and pick her up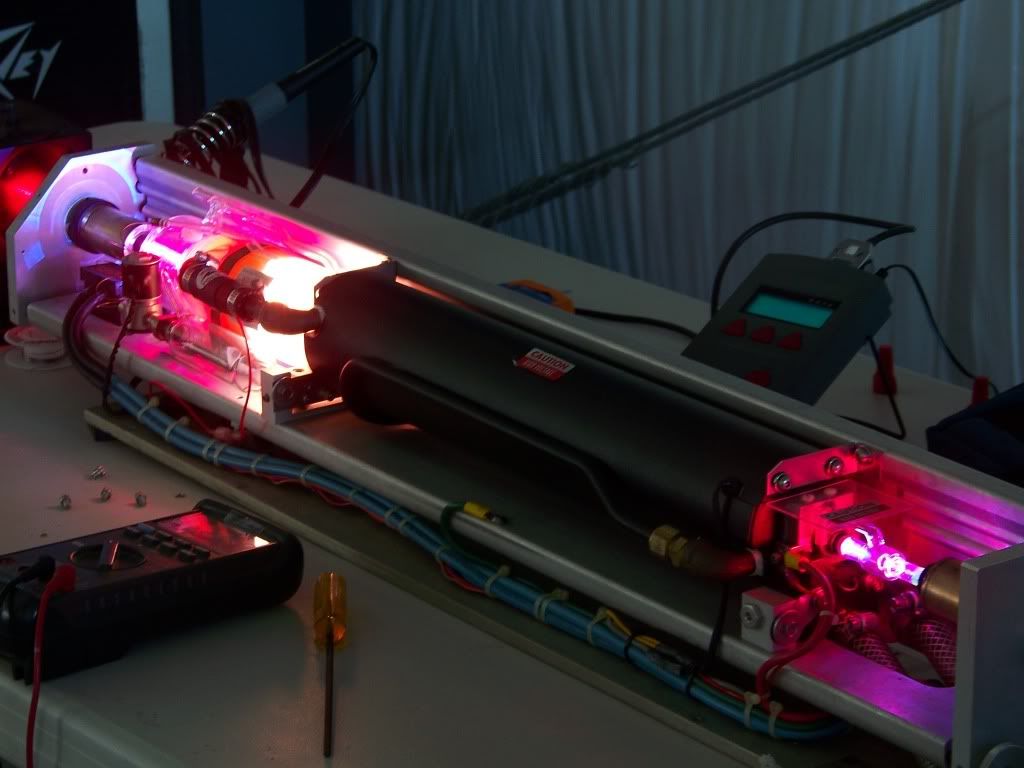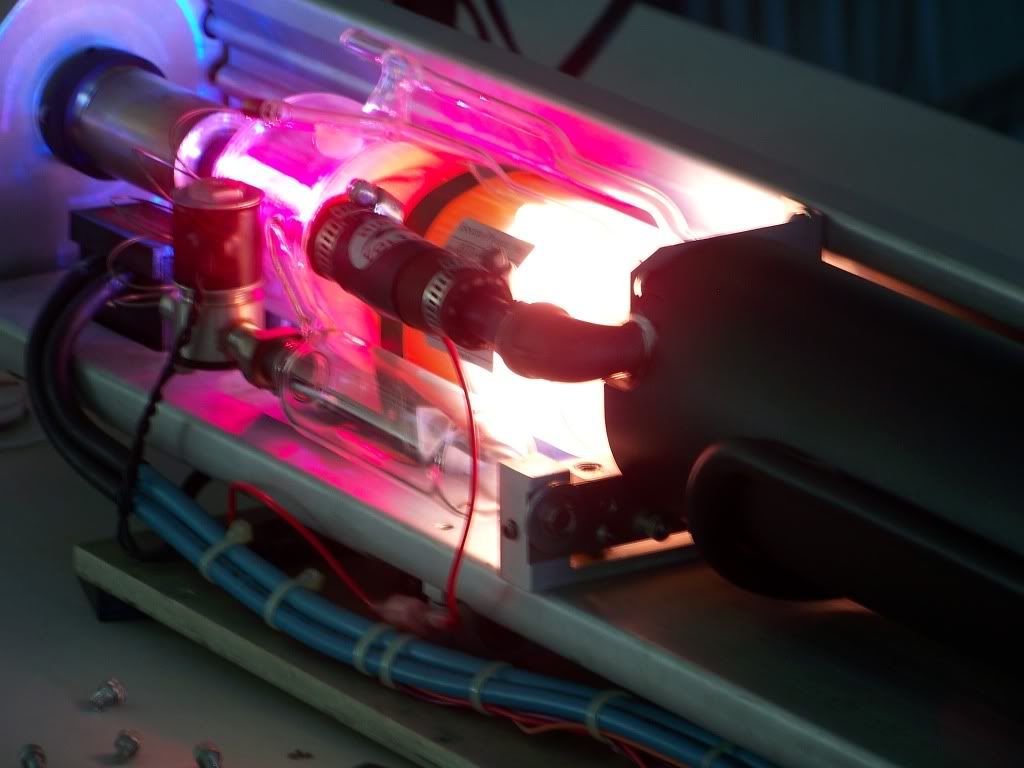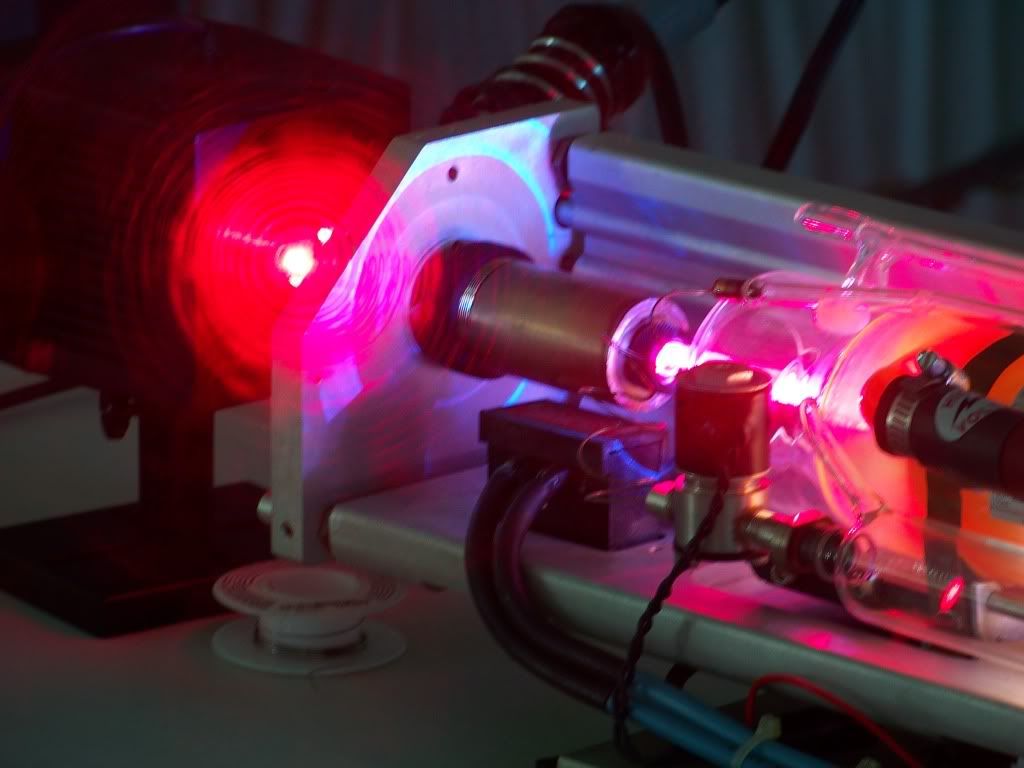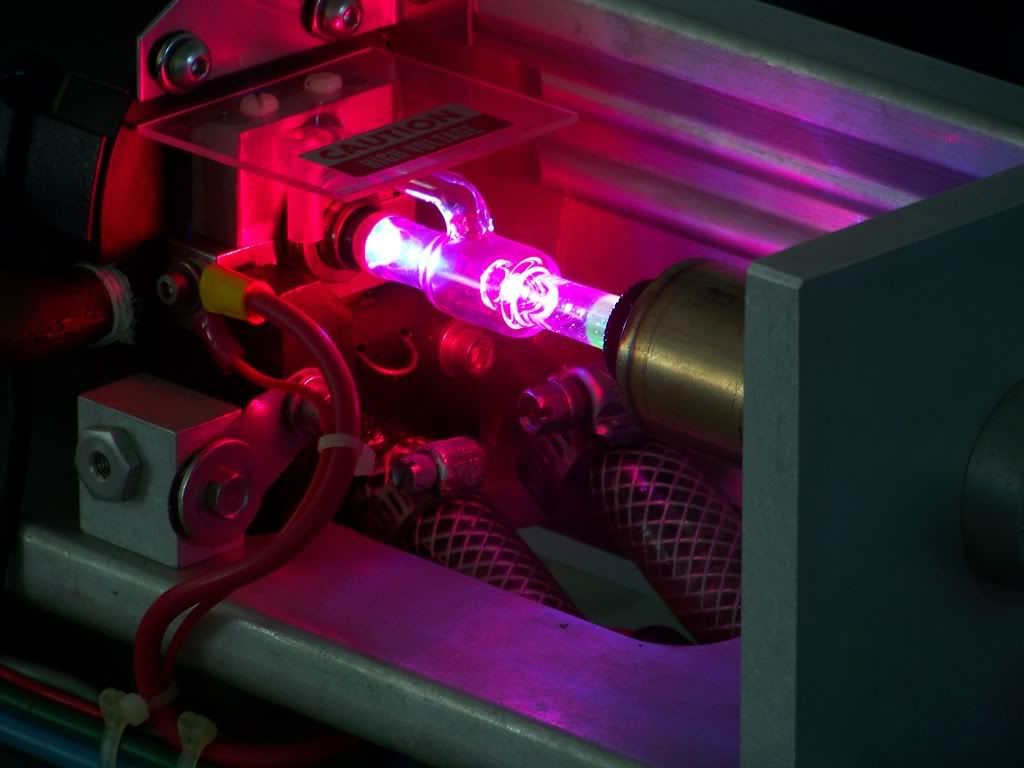 Next we have some beam shots... These pictures include 532nm from the yag in the background, 543nm green, 442nm blue, 473nm blue, 612nm ORANGE (coolest HeNe ever...), and 594nm yellow.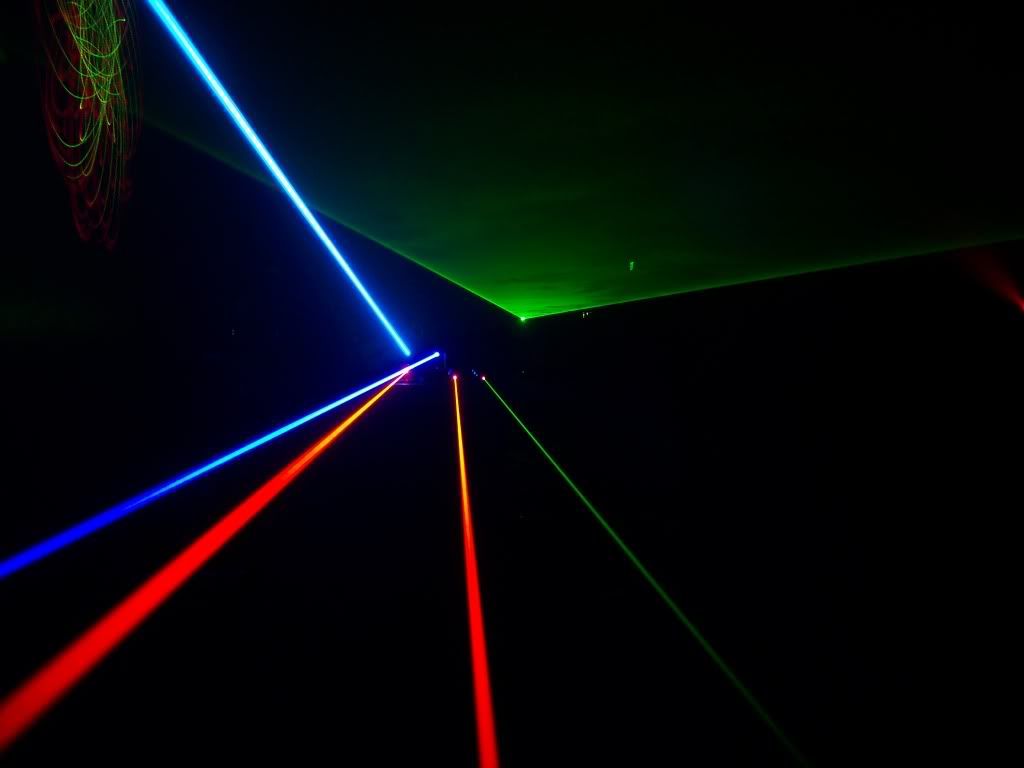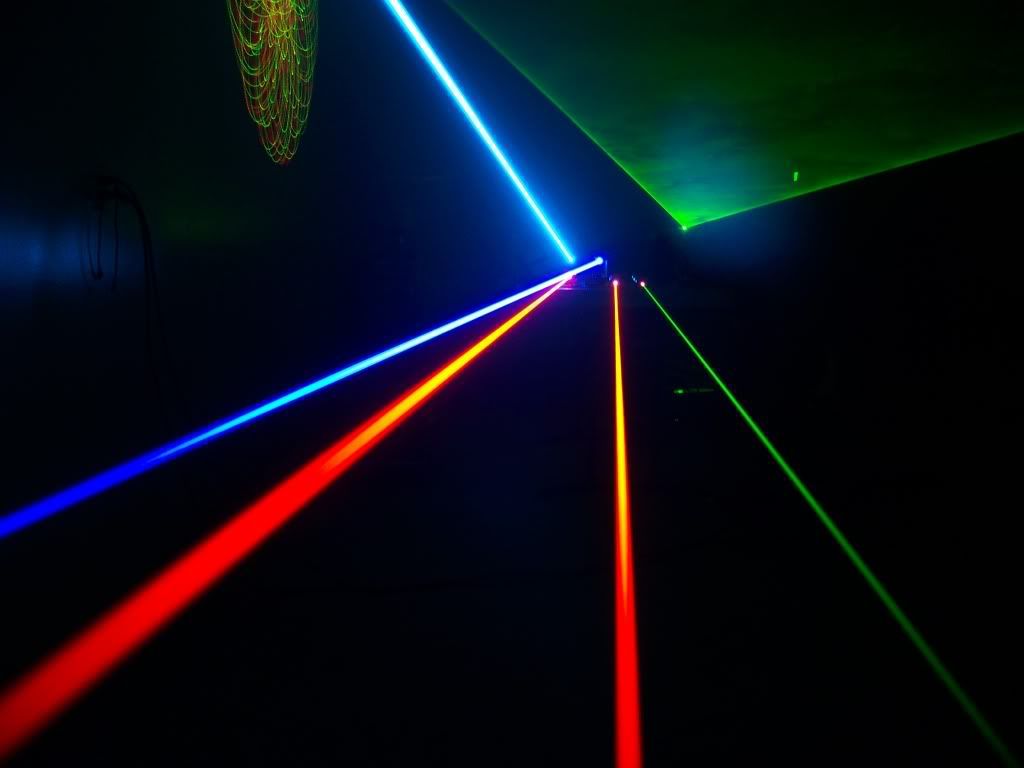 A few shots of my HeCd... I also want to note that the altitude did some WEIRD things to this laser. I think Laserman532 was saying that we were at about 3500ft. It was only making about 25-30mW. This laser was tuned at sea level, and now that I'm back down to sea level it's doing 50mW again. You will also see Daguin's HeCd off to the left. We tried and tried to get his running... but the mirrors are very strange and make the laser very very hard to align. It's a work in progress!!
Warming up....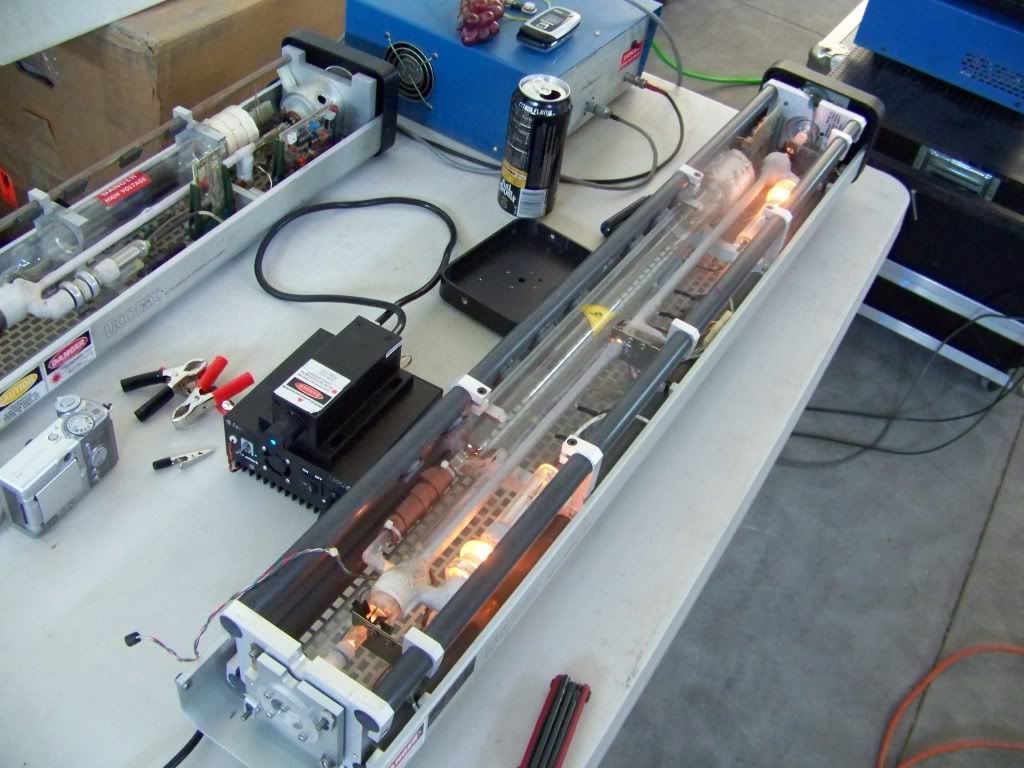 Just beginning to lase...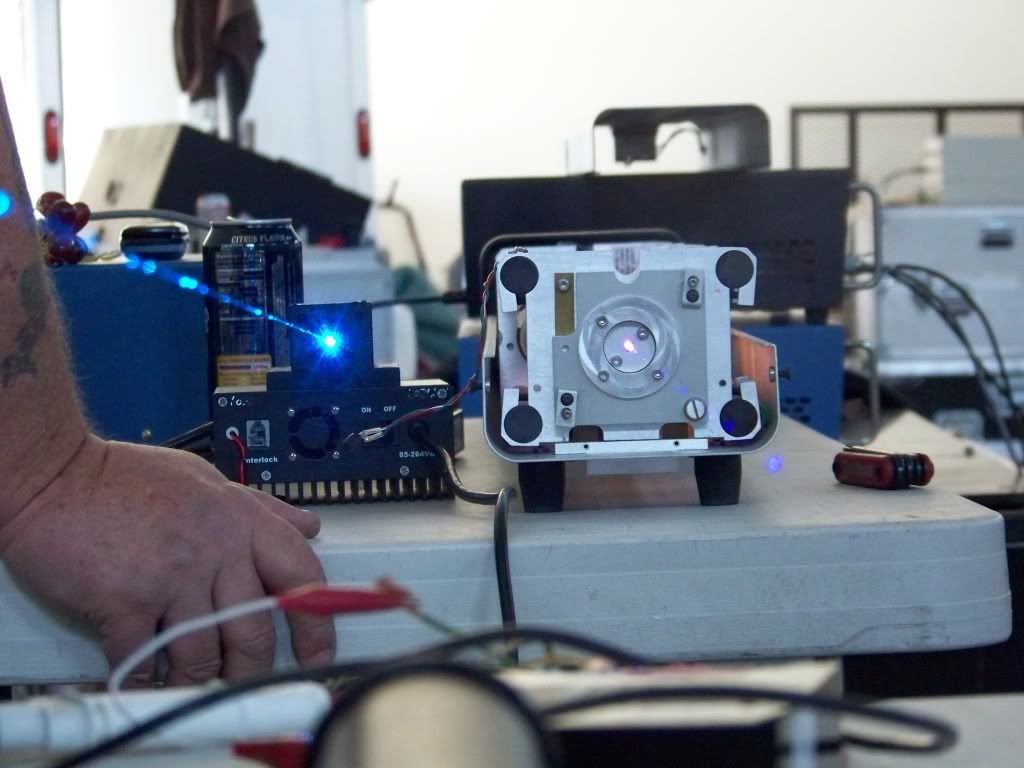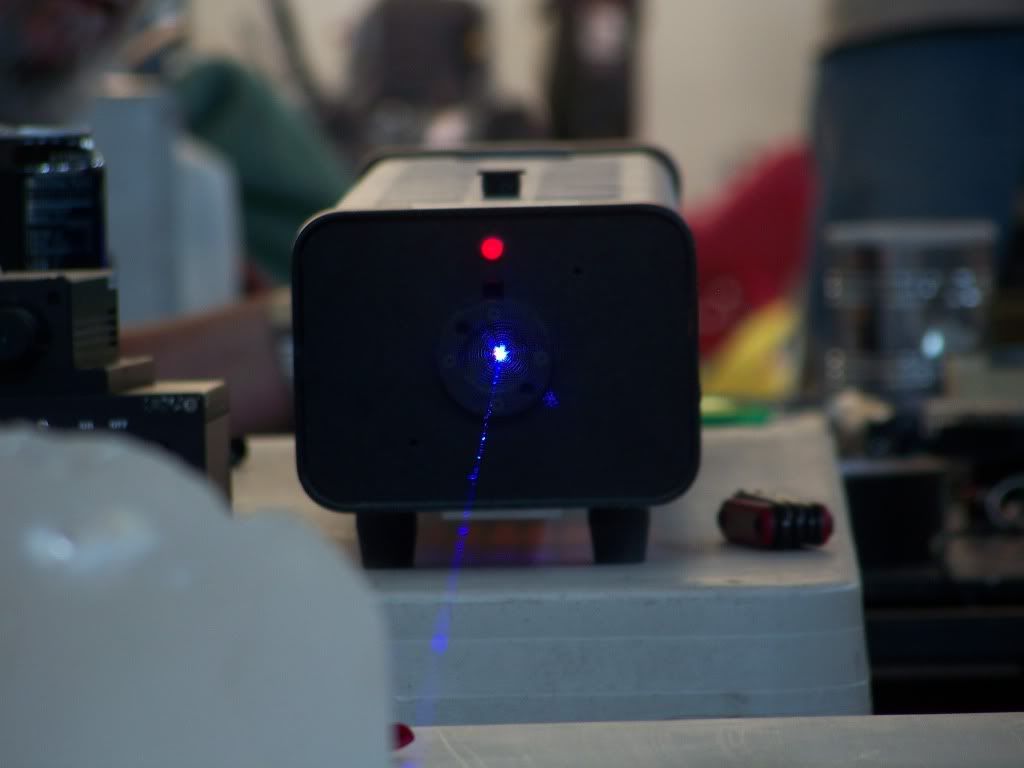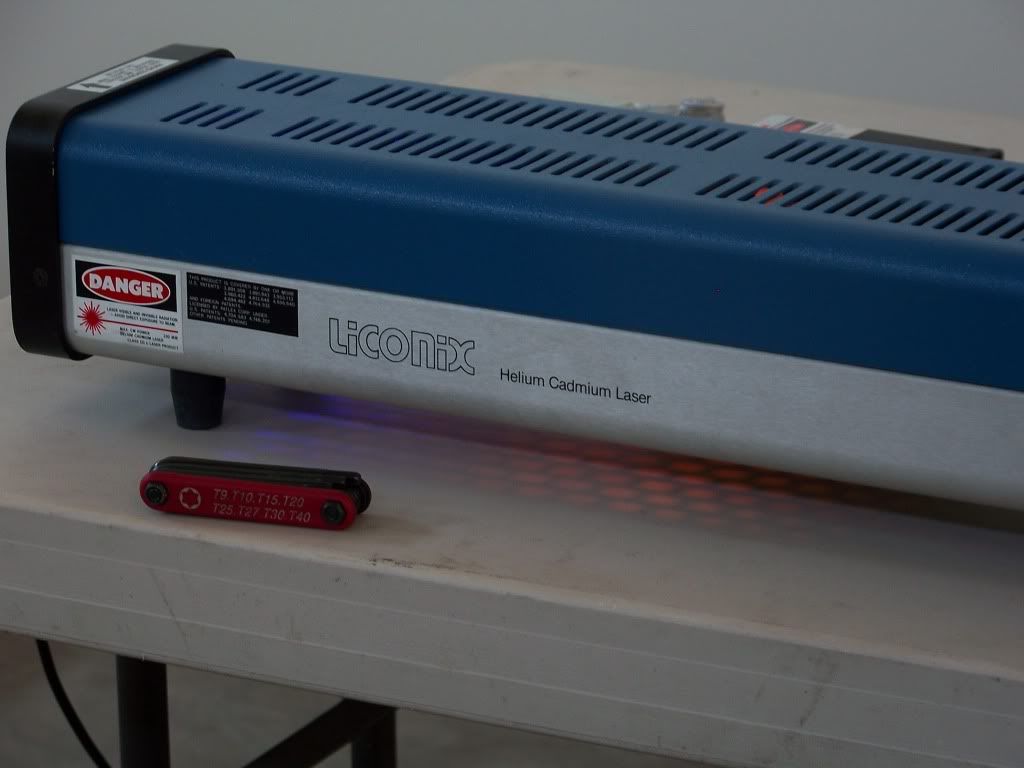 Here is the back of my Blazer on the way down to oregon... It was TWICE as full on the way back!! Also a couple quick snap shots of my drive over. Really Beautiful countryside...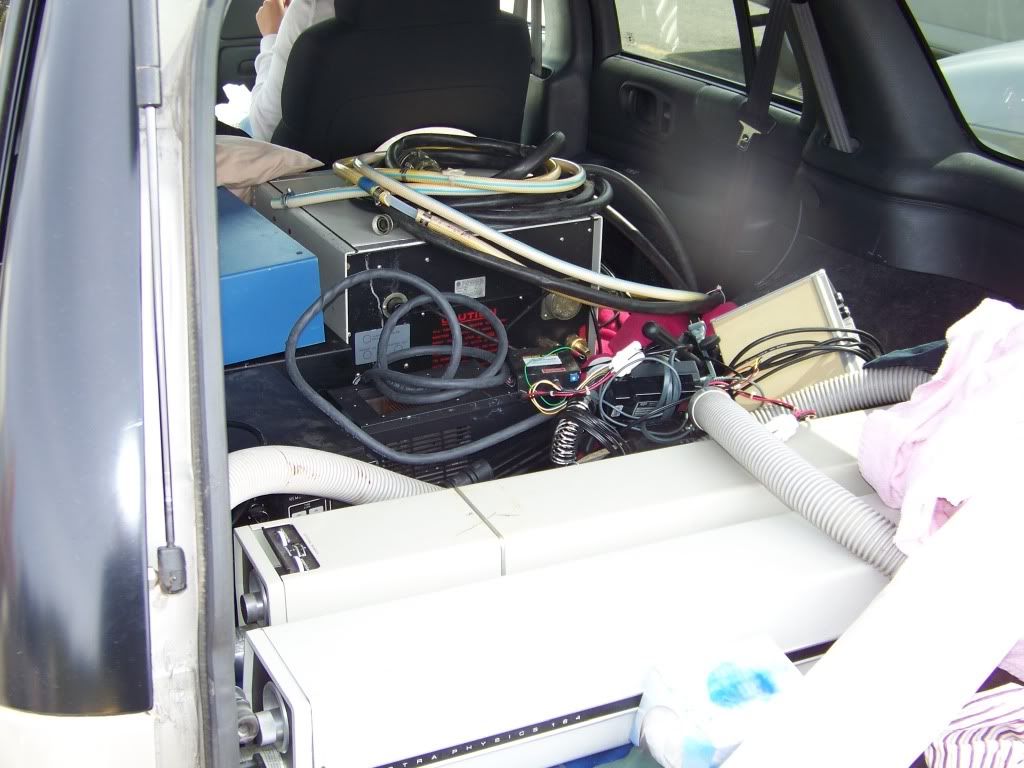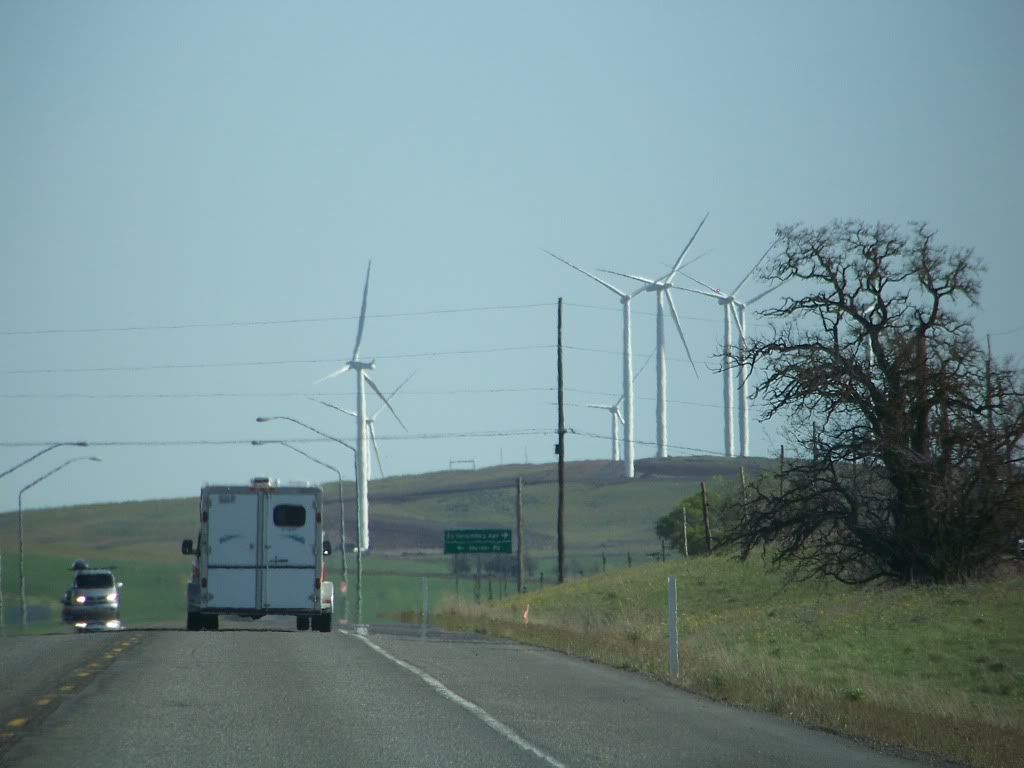 These Windmills are freaking HUGE!!! Look at the house at the base of this one...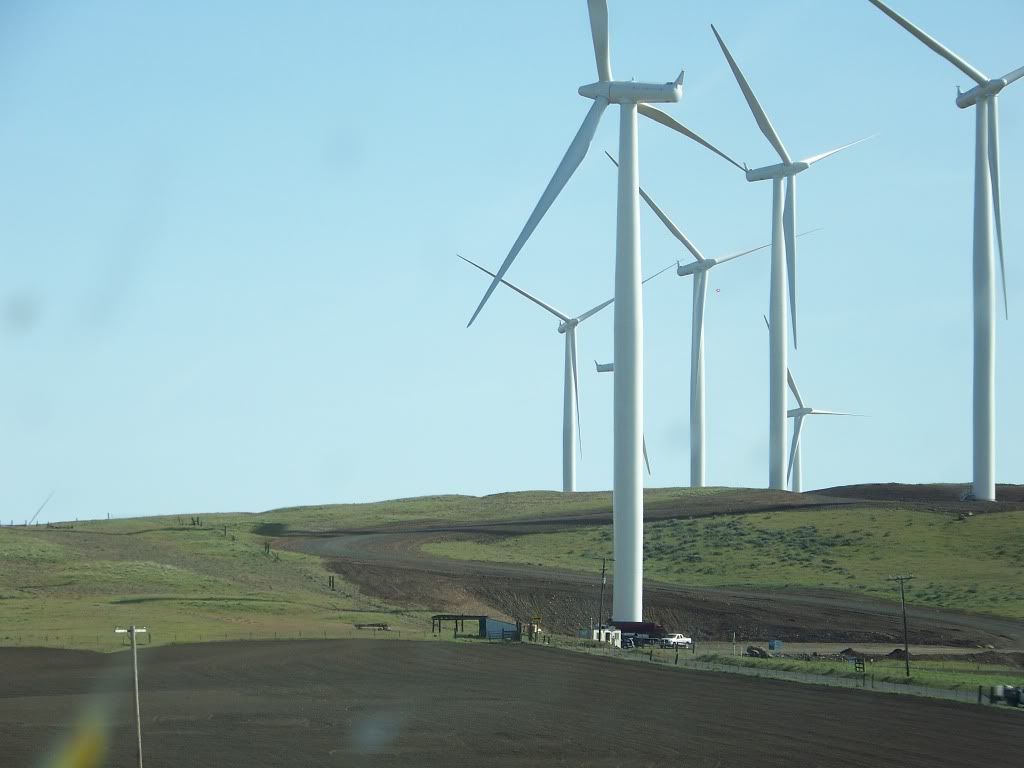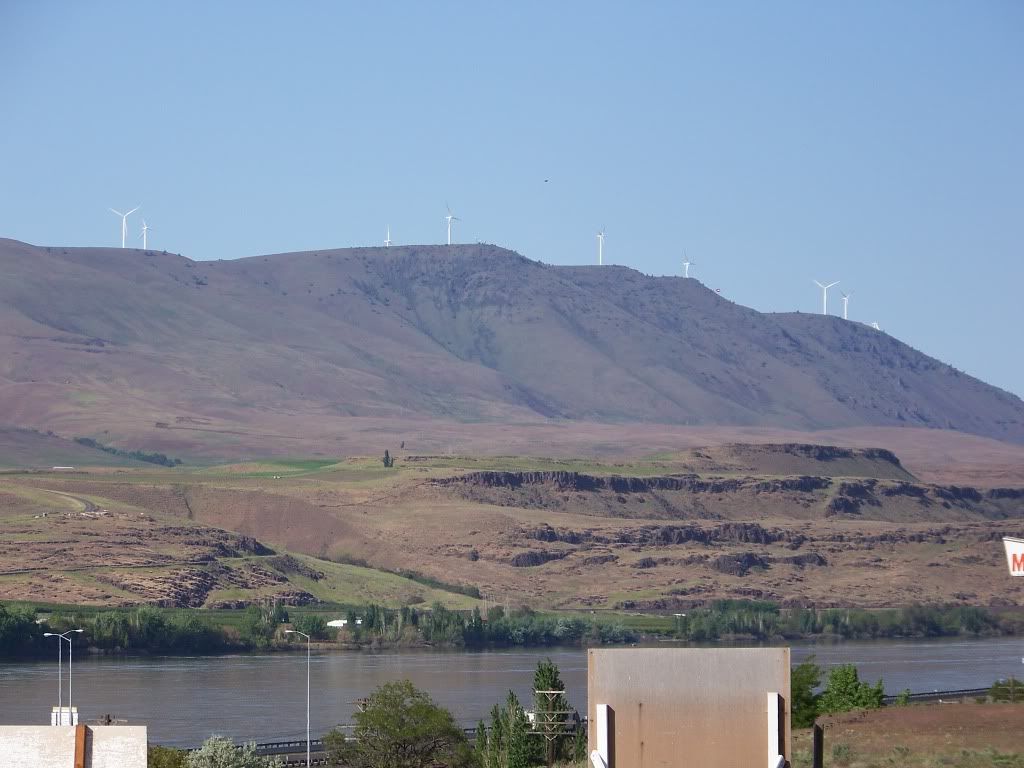 Now we move onto the BEAST of a laser, one of the most beautiful solid state lasers I've ever seen, the COBRA YAG, designed and built by Diode_Virgin / Laserman532 / Pat. I'd like to add that these pictures are taken in a very brightly lit room, with a ton of sun coming in the windows, no fog used or anything like that. It's just simply ridiculously bright. It hadn't been ran in years and made 45W+ without any problems.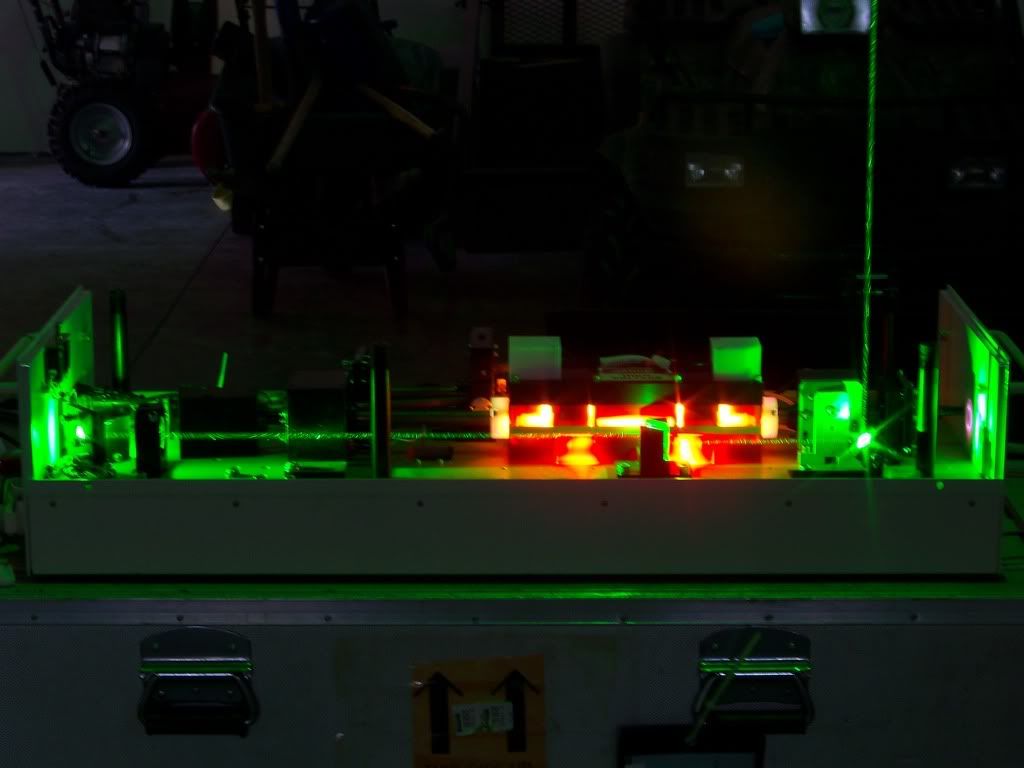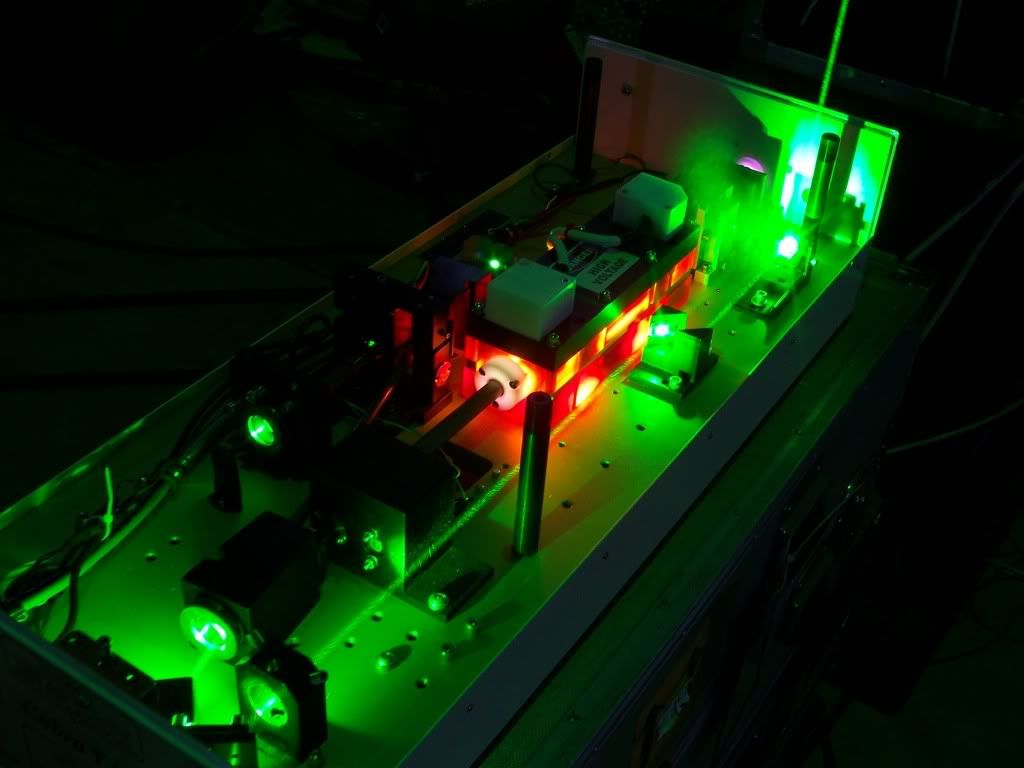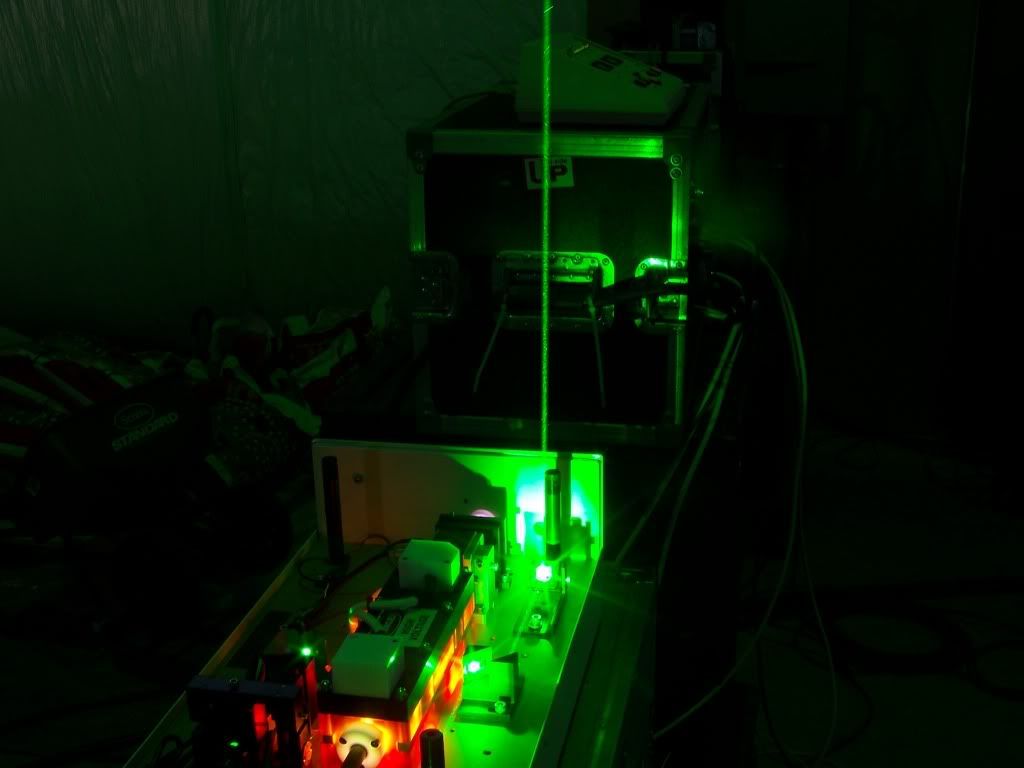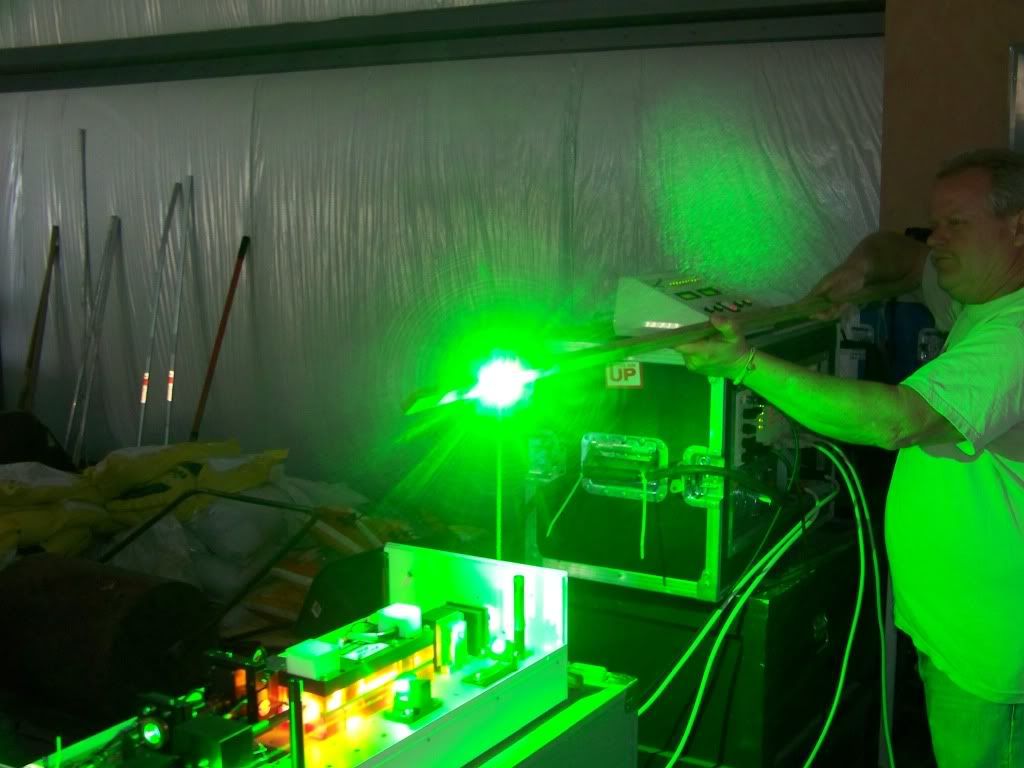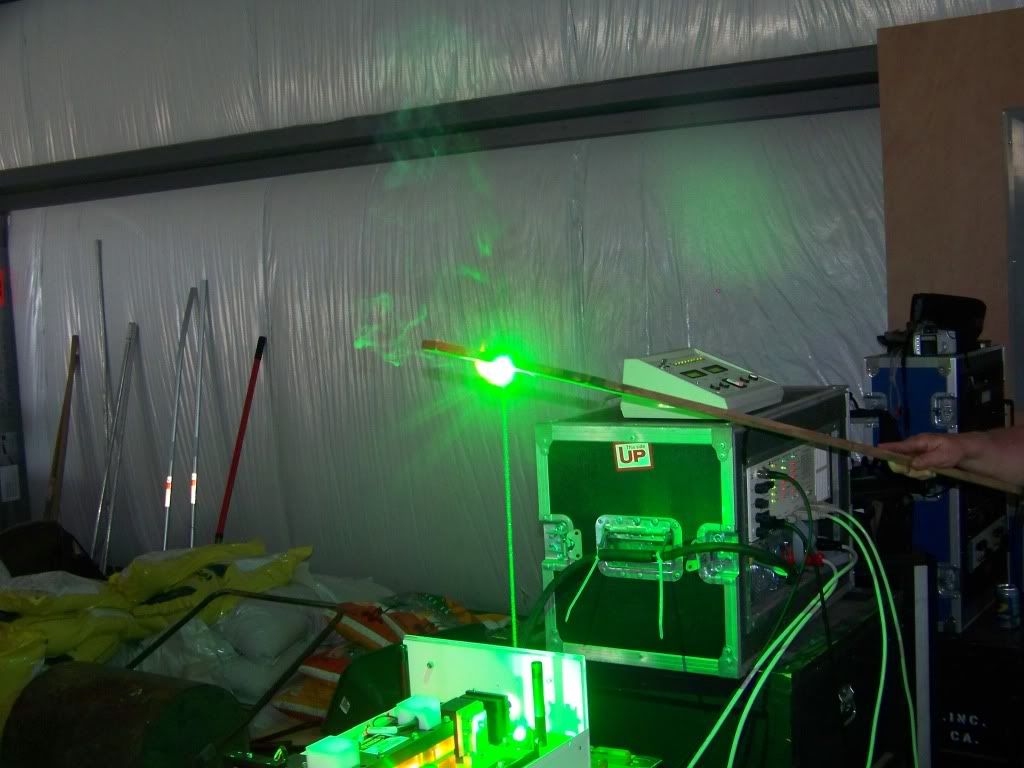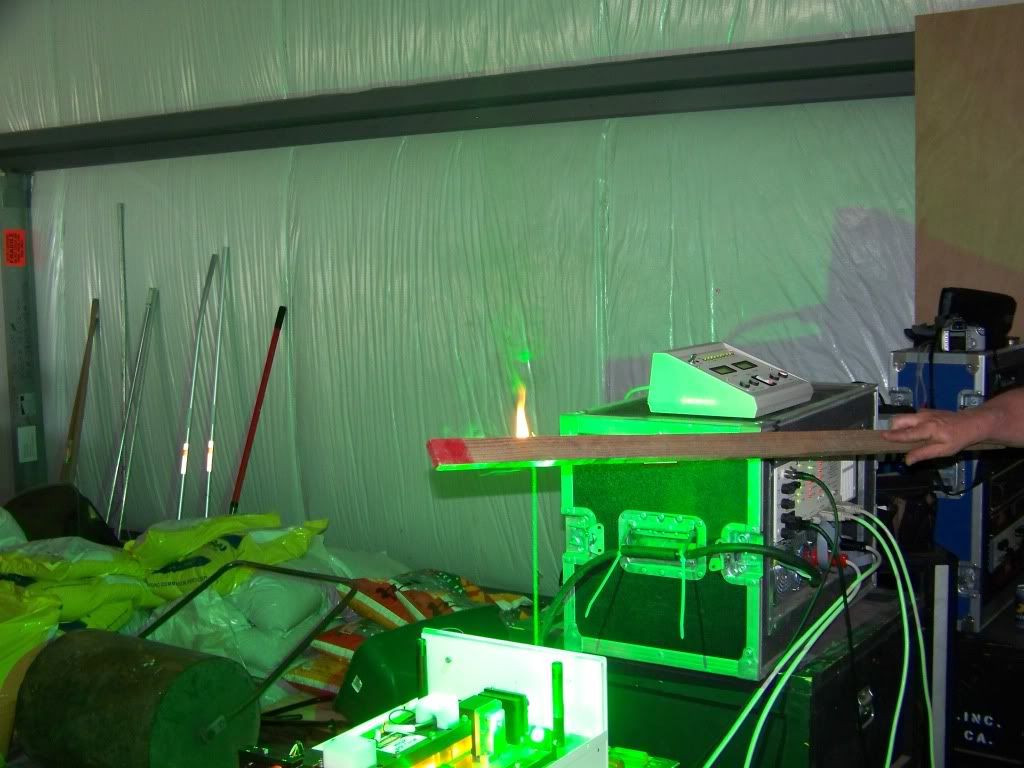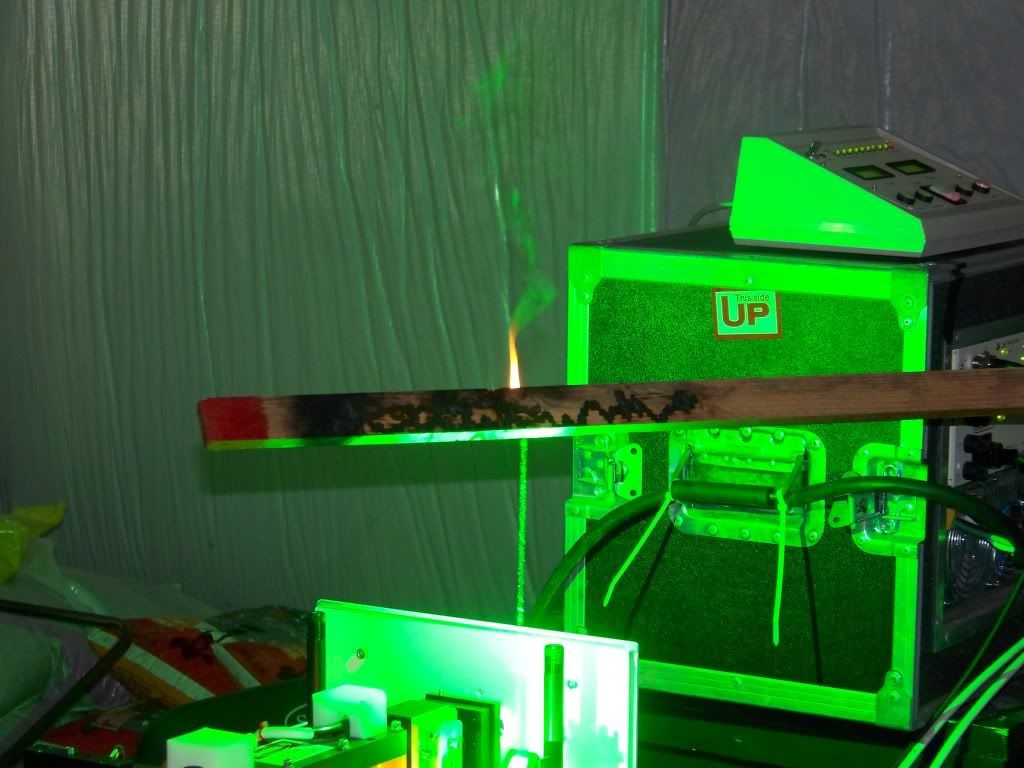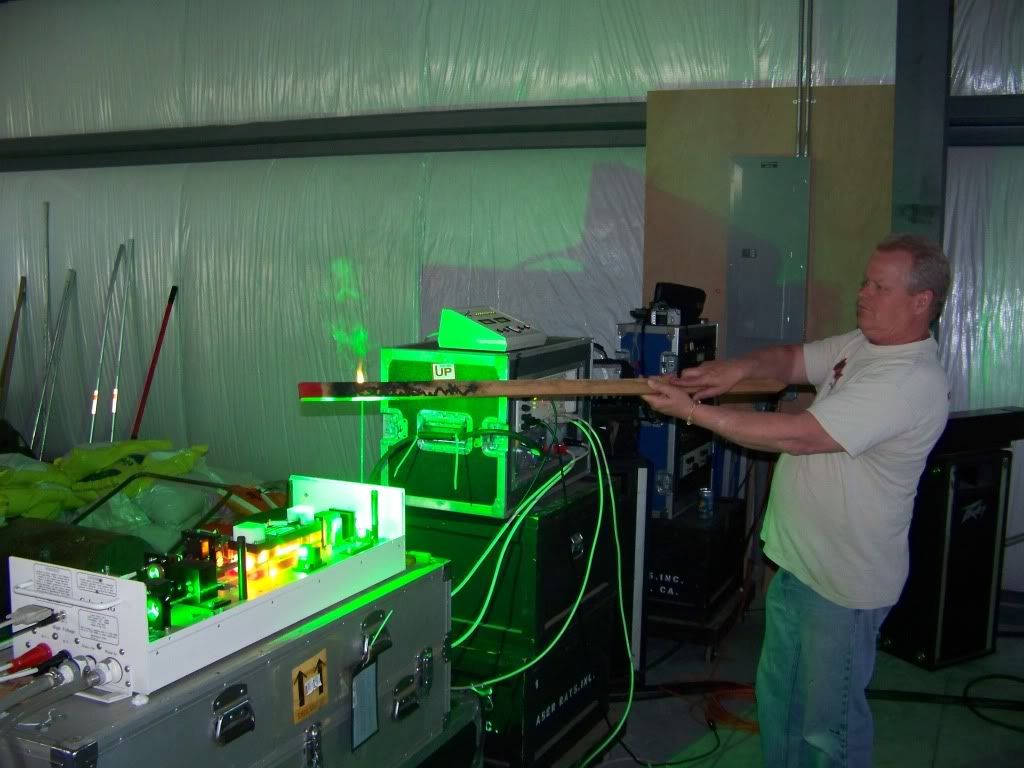 And last but not least, my 168 on the mad scientist (or should that be engineer?) workbench gettin' all tuned up. Some of the pictures of the actual tube are a bit overexposed... it was just too damn bright.
Making about 7.6W (the power meter is set to the 10W scale)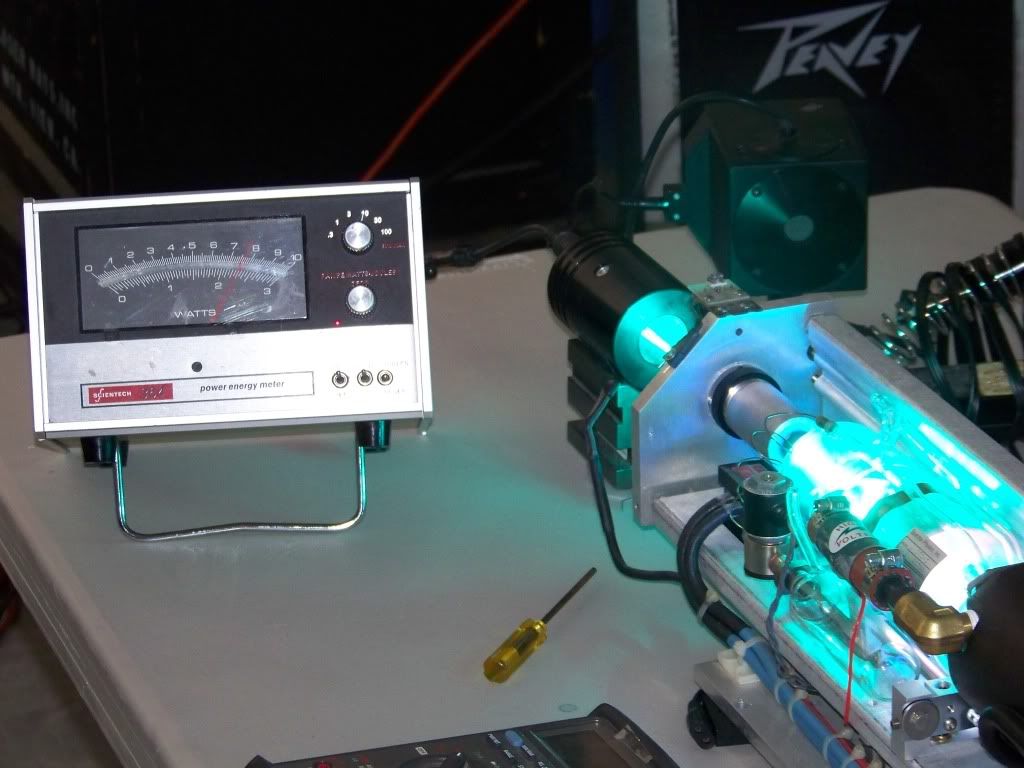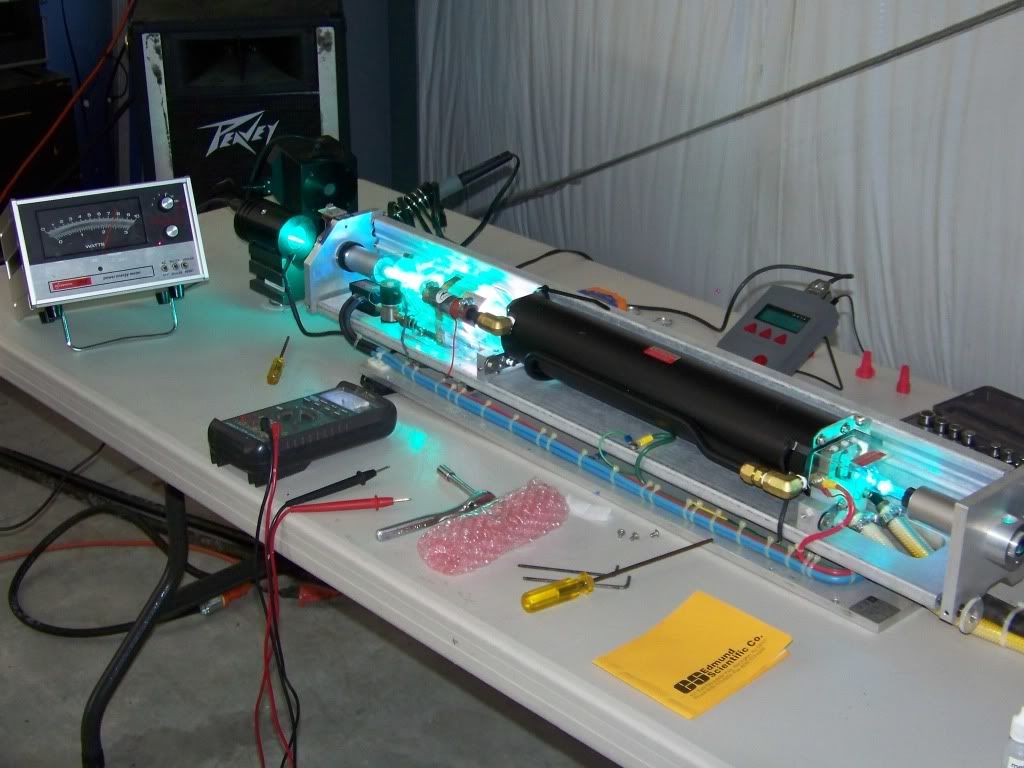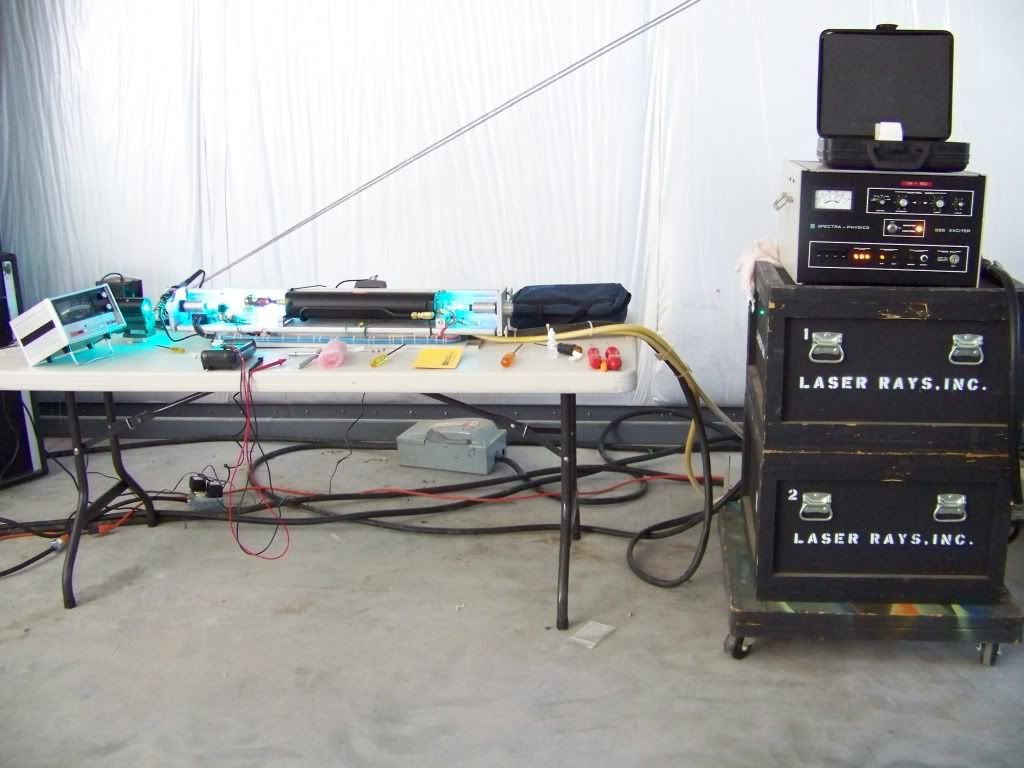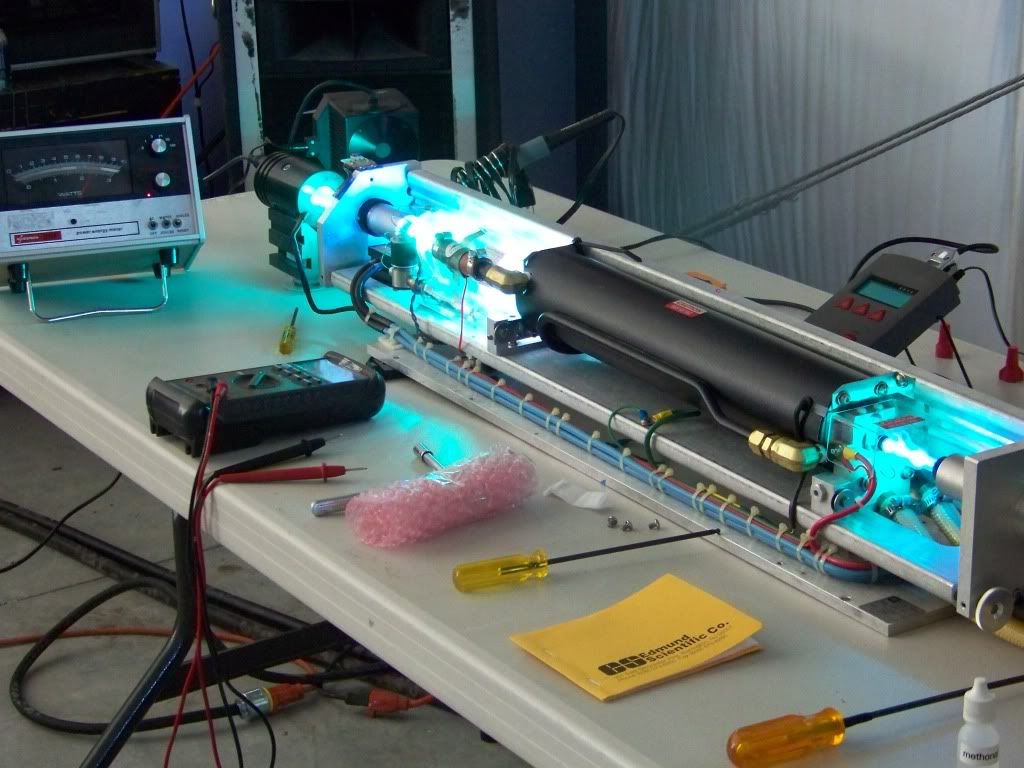 Stabilized and making a little bit more power...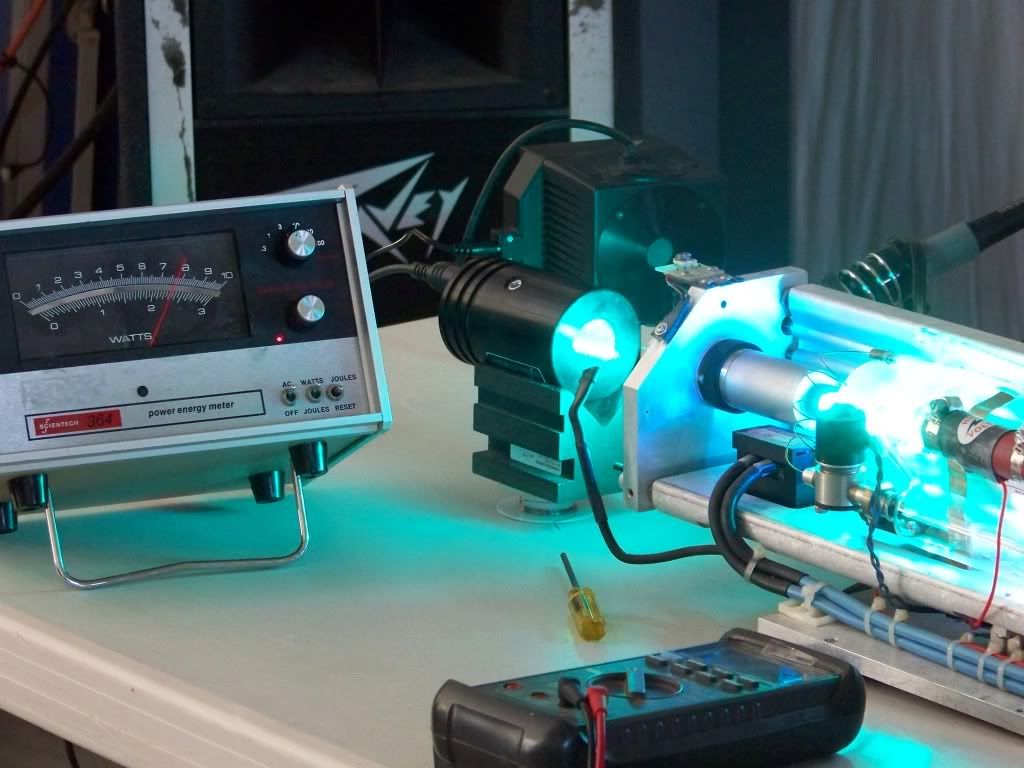 I used a super fast exposure on these last three so you could actually see the tube while it's running at 34A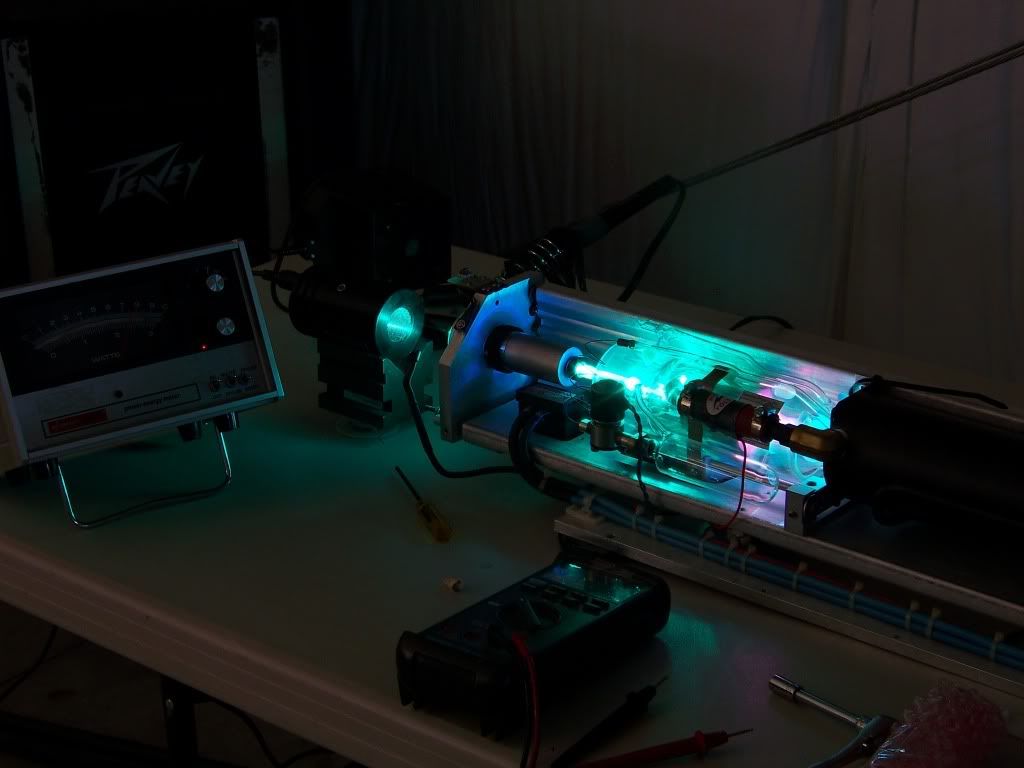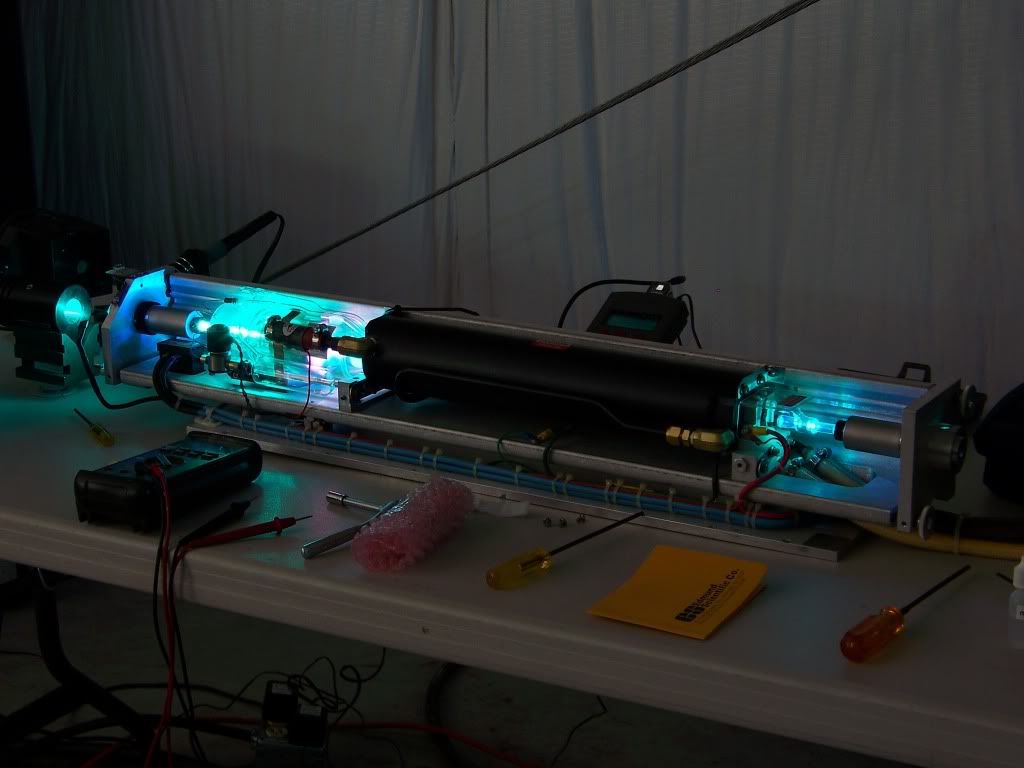 That's all I have!! I had a great time and again want to thank Bridge from laserwave.com, Pat (aka laserman532.
www.microlaserlabs.com
) and Dave Guin for all the awesome stuff.... And also everyone else for coming and making it a fun weekend!!