I thought I would buy from a china based dealer and give the laser as a gift to my brother. It is the WarnLaser Mars Series 150mw 532nm Saber. This comes in a nice case with focus lens, glasses and charger. The 18650 Li-ion must be purchased separately. It was packed in a box filled with bubble wrap and then in a DHL bag...
It came via DHL in 6 days from the purchase date, thursday 6th. I did add a comment to send me a nice laser that was at or over spec. I did also say I would make a review on it if everything was nice. I had an email reply from Zachary that night that assured me it would meter spec and be shipped quickly.
I used the same Canon PowerShot as I did for my 445nm laser. The camera did not see the green as well as it saw the blue. To my eyes this laser is very bright.
As far as I can tell it burns at about 1/10 or 1/15 the power as my 2W 445nm...
See a few pictures below and a few quick videos I took before I reboxed this thing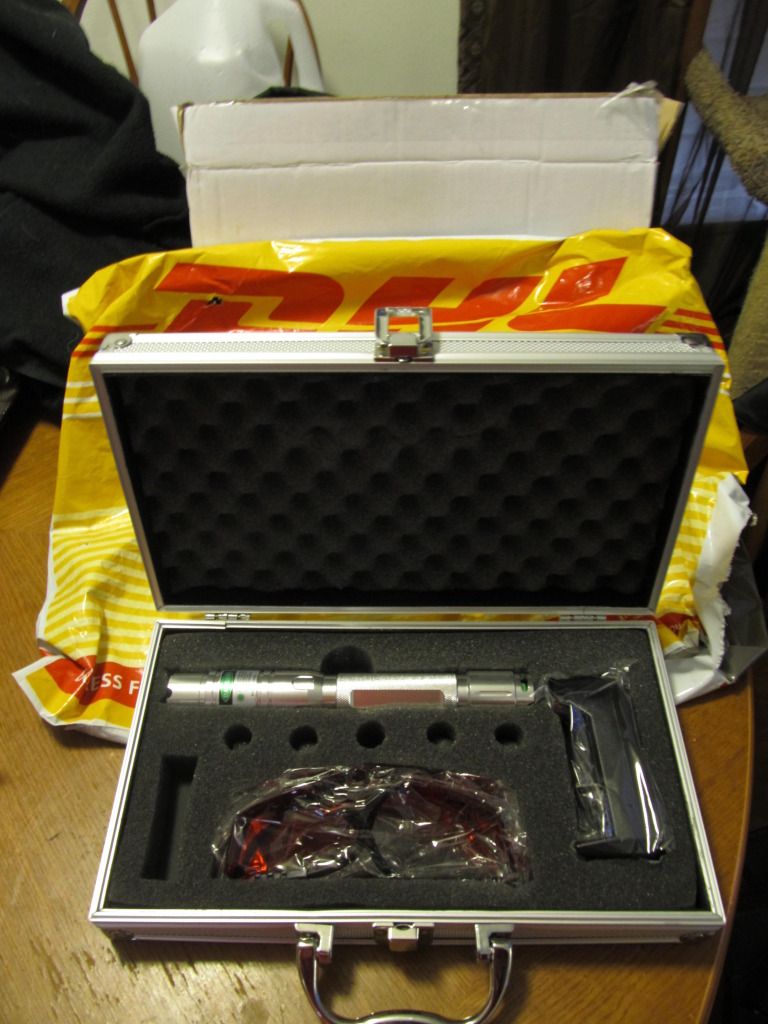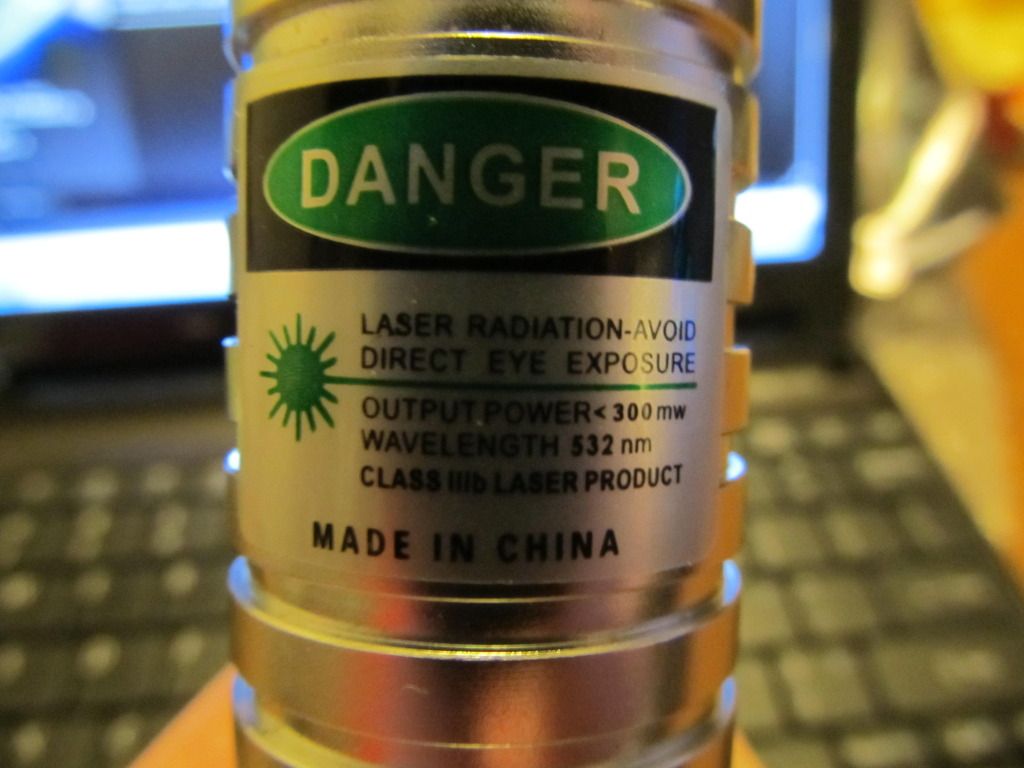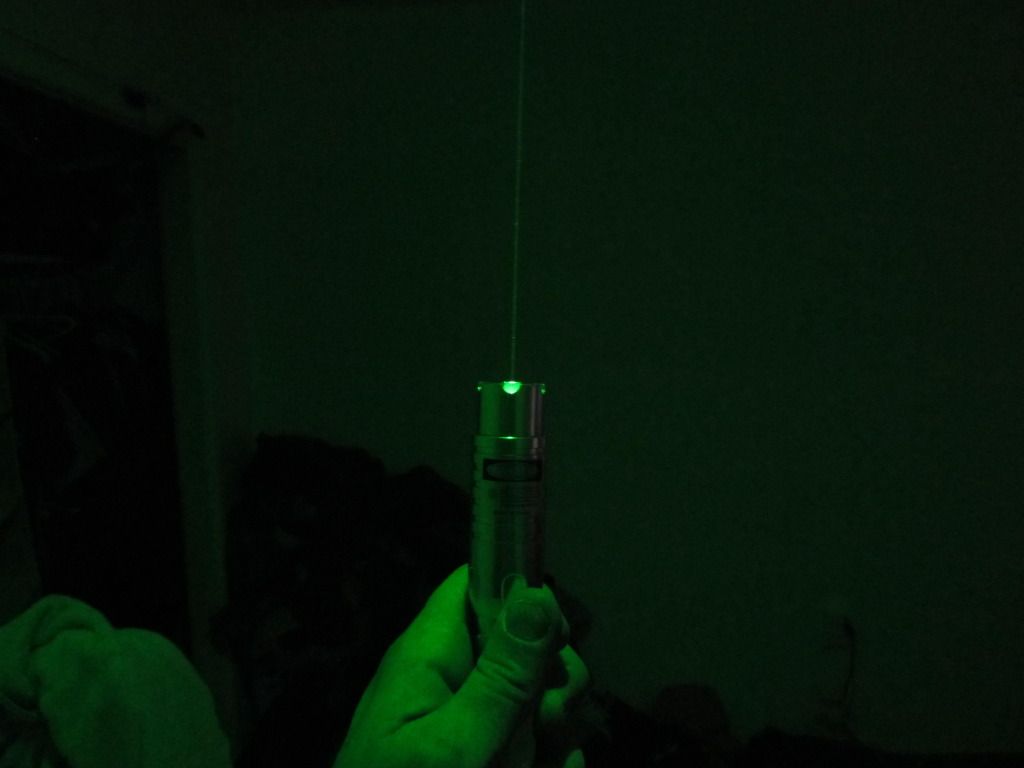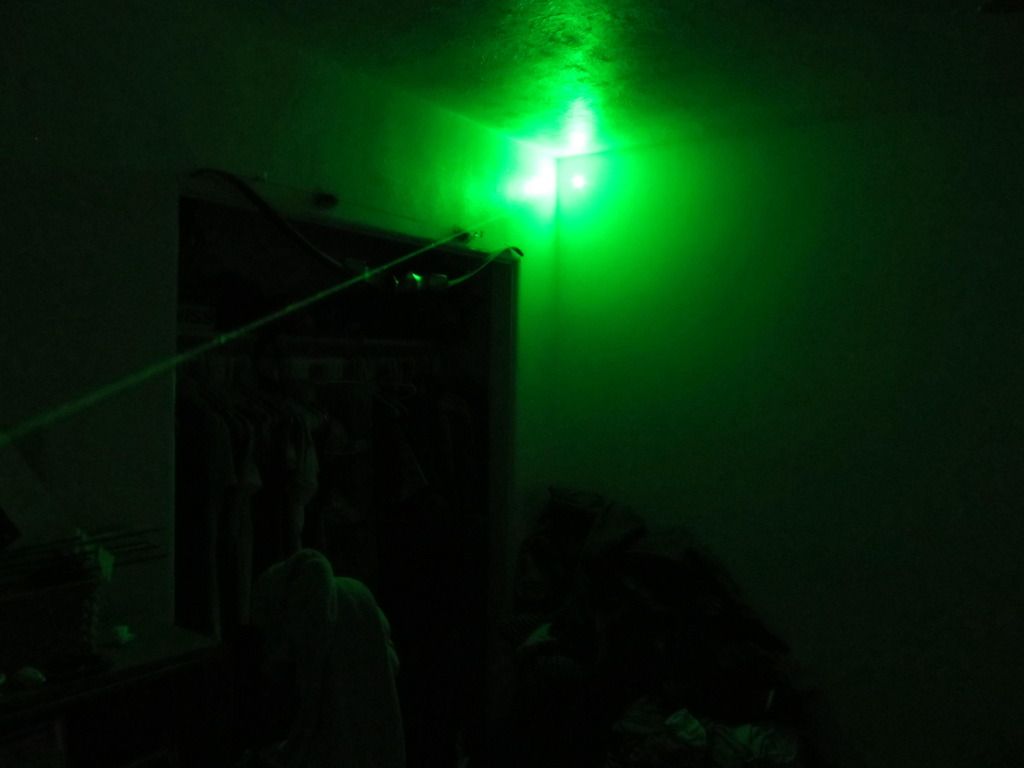 Found out how to set my Camera for Green
Videos Below
​
Last edited: