Joined

Nov 2, 2012
Messages

617
Points

0
I haven't seen any threads discussing this particular topic. I think it's a good one to look at, if only because it's interesting, but it could have practical implications. I'll leave it as an exercise to the reader to think of what situations and how
Earlier this year, during the summer, but also indoors with smoke in the air, a friend and I were pointing lasers in each other's general direction and I didn't expect the incoming beams to look as bright as they did. I'm accustomed to seeing the beams travelling away, because usually I'm the one pointing the lasers at things. (but not at people, that's dumb.) I don't usually have them coming back at me. Seeing it happen surprised me because the incoming beam is a lot brighter than the beam going away.
I grabbed a small mirror, lit up some incense, and took some pictures. Even the 5mW red looked bright when reflected back.
ETA: Be careful when pointing lasers at mirrors. You might want to wear safety glasses since the reflections are basically 100% power. The lasers in these photos are Class IIIb and they are more than bright enough. Even the little 5mW makes a visible reflection. I would leave any Class IV lasers in their storage cases - way too dangerous to use them around mirrors.
Lazerer LZCS 450nm 127mW
Skylasers 520nm 50mW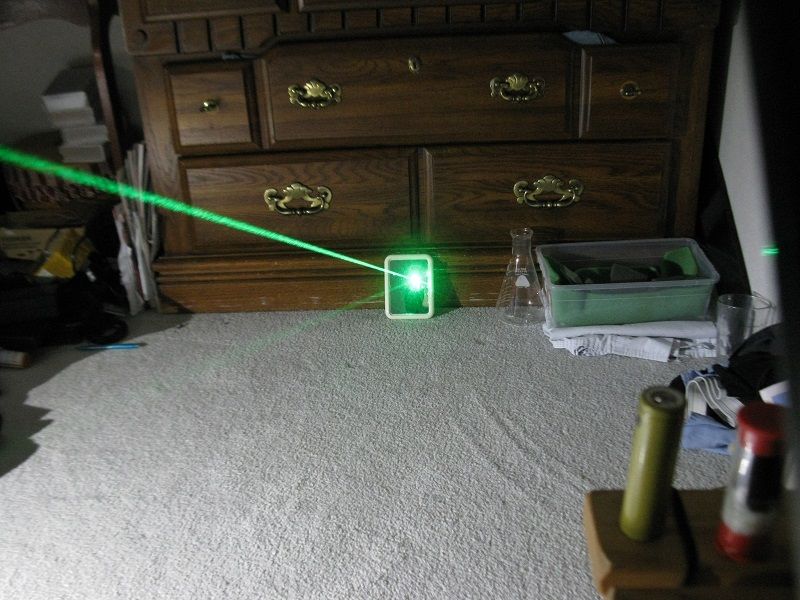 AtlasNova 635nm 5mW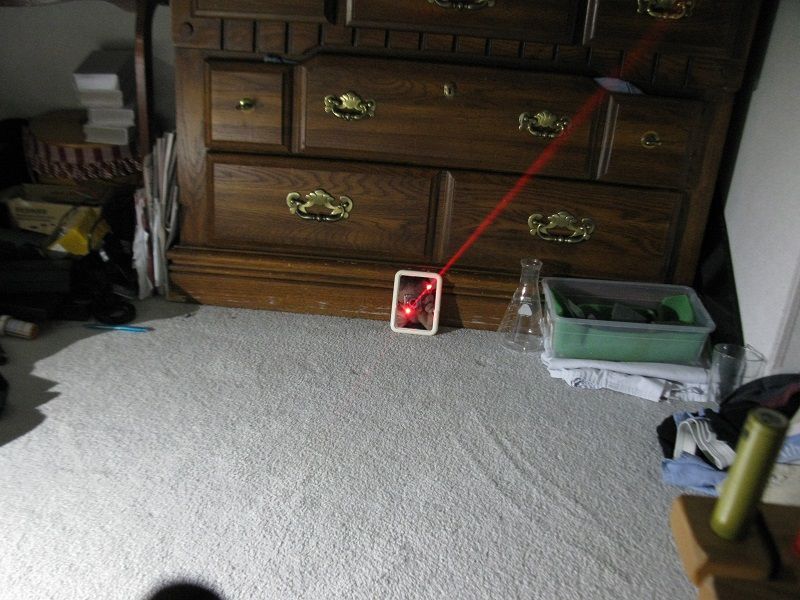 ETA: Three lasers - Skylasers HL450 and HL520, Lazerer LZCS 532nm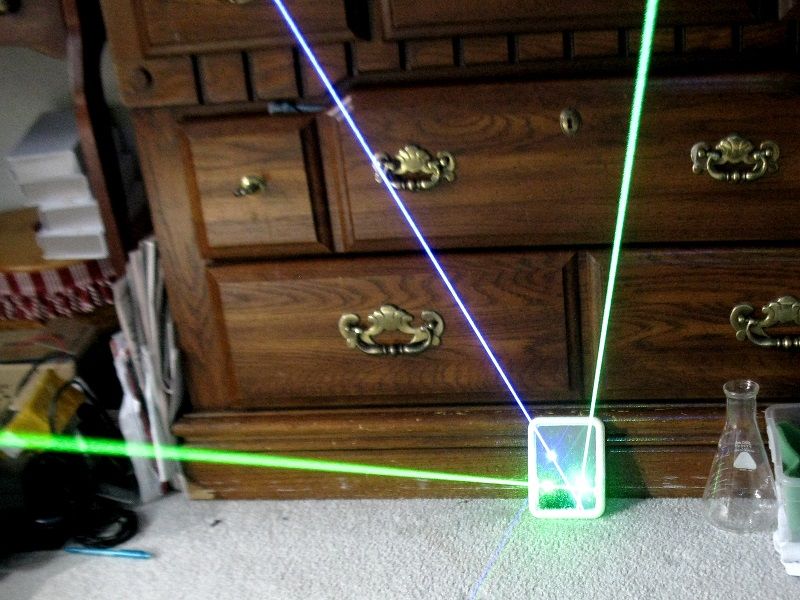 Pretty cool! Forget lasering anyone and thinking you're being stealthy - the beam they see is a lot brighter than what you see, and it points right back to where you are. They look as bright with incense smoke as they did on a humid summer evening.
Last edited: