Good hello,
So about a month ago i bought this TO-3 package diode:
and decided to put it into this host:
The diode has a TEC underneath to keep the diode cool and as other members have strongly advised me, it must be run or inevitable death will occur.
With that in mind, Lazeerer had run this diode before with the TEC current at 1A and said the power was rock solid, so i set it for 1A or 1050mA with 3x AMC-7135's.
Here's my wiring diagram.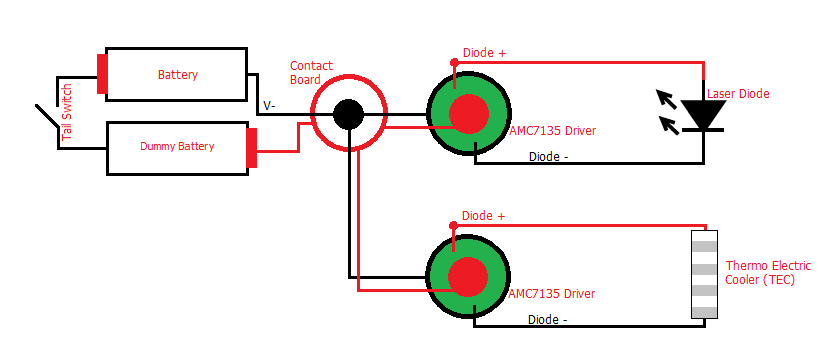 Now the diode is case positive BUT, the host im using doesnt use the case for carrying any current so i negated the case positive approach, Also the host is anodized and is insulating the case from the heatsink and diode.
For the mounting i came up with a crude but simple approach to mounting the laser in the host: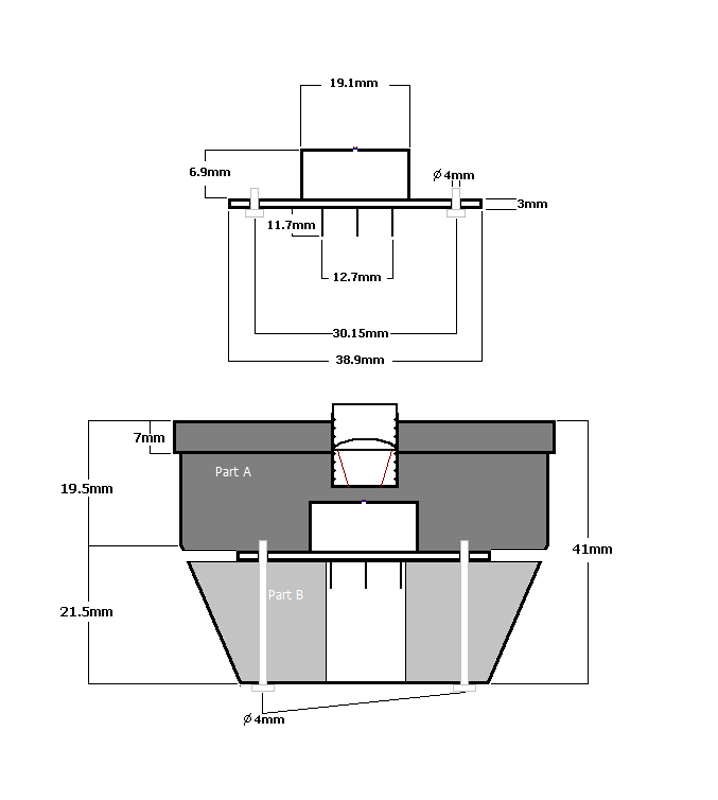 So now to building it, i thermally glued 2x amc-7135 drivers to one of AnthoT's copper driver heatsinks in between and wired it the the hosts original contact board.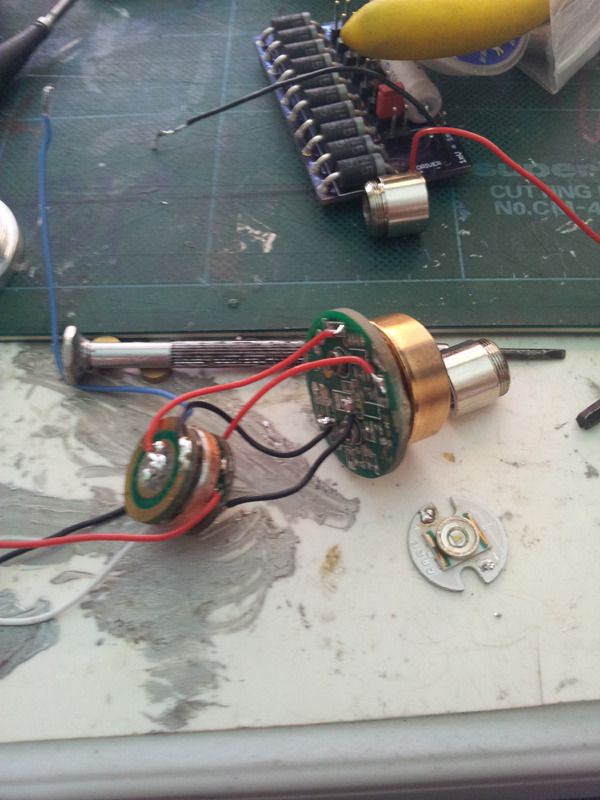 With that done, i machined up a 2 part heatsink/module piece: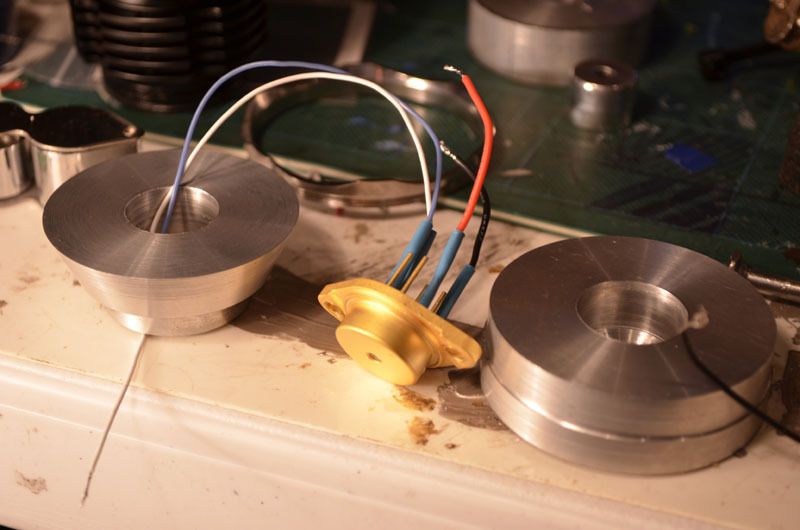 Little bit of thermal paste between both heatsink parts and the diode and bolted it down:
Hello in their!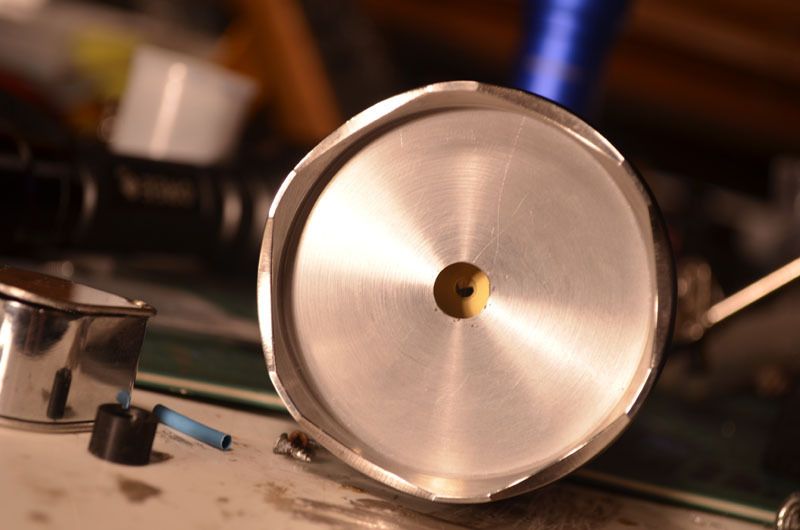 Back side of the diode:
Assembled!
Now, i did a makeshift alignment with a 3 element glass lens with the "3rd hand" soldering tool, with the driver set to 700mA, i was only getting 260mW, which i thought was a bit crap.
Anyway here are the LPM Results with various lenses
Each test was 1050mA on high mode.
3 Element AR Coated for Red.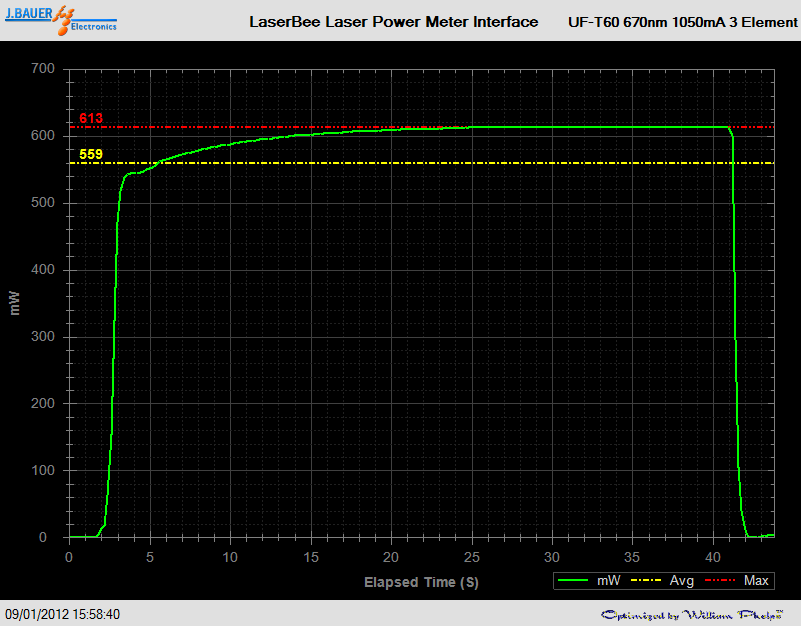 635-X-L from Lazeerer.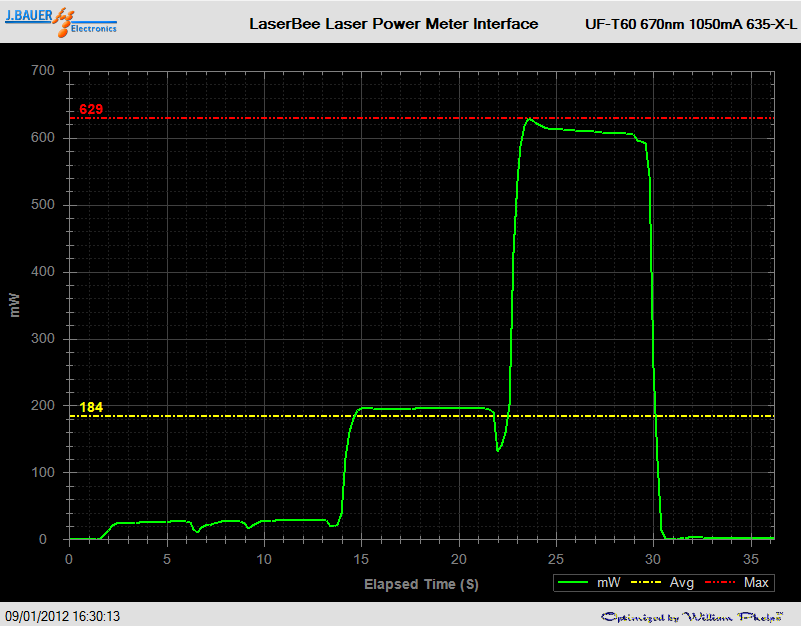 650-G-1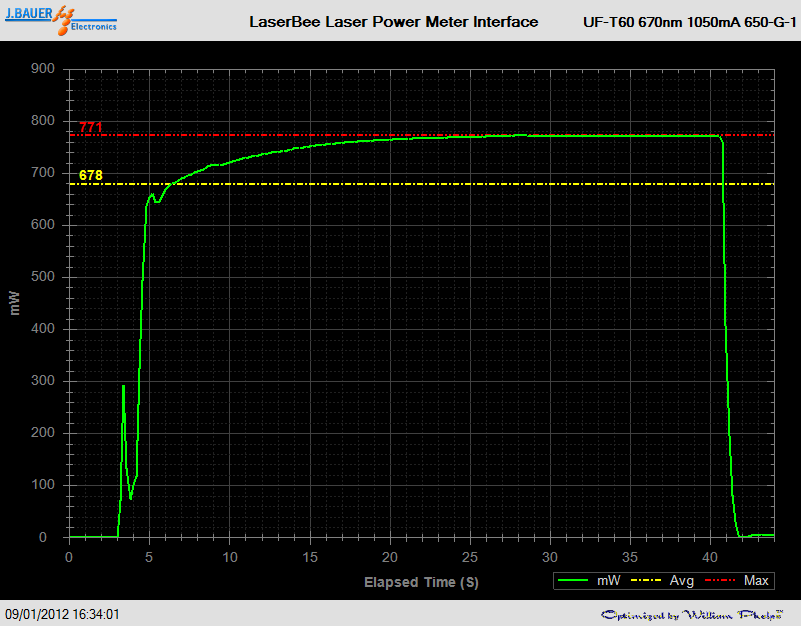 Very surprised to see it get up to 770mW and that test was after a few others, a test i didnt record saw it peak over 800mW :drool:
Nice shot i took of it:
Thanks for looking!
Fiddy.