Joined

Feb 5, 2008
Messages

6,311
Points

83
Hey guys, I'm proud to present my newest heatsink offer,
the Ultrafire C3 host, both stainless steel and regular anodized black version! (1x 14500 or 1x AA battery host):
And I've made a nice heatsink for it: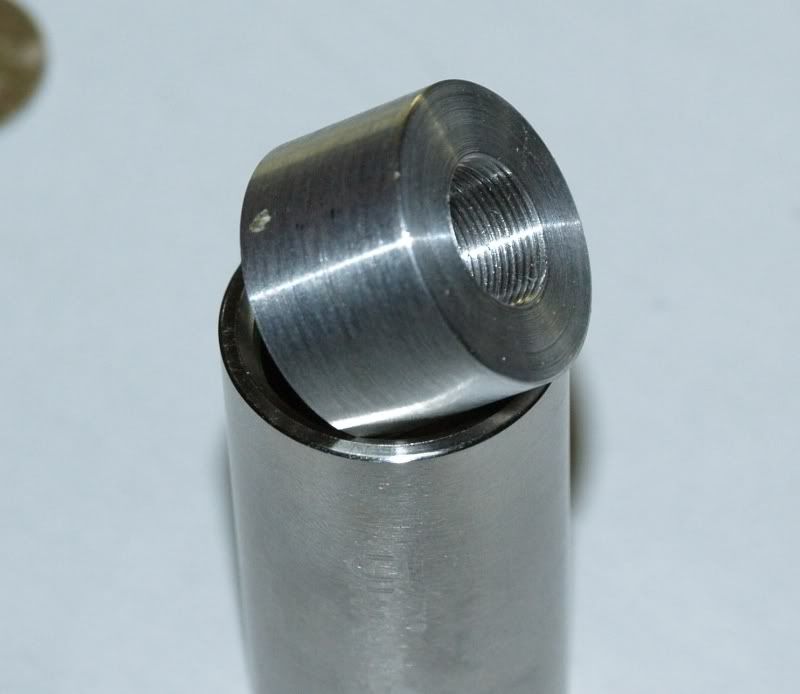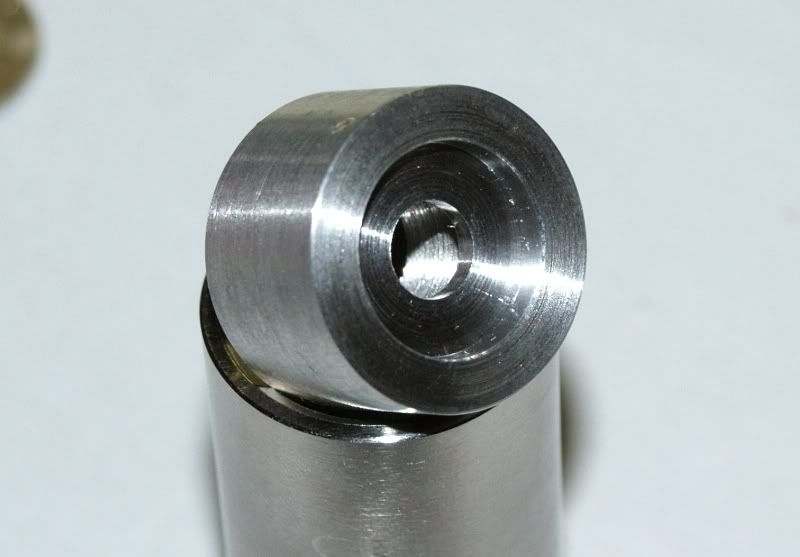 Now, here's a handy disassembly tutorial for the light:
First of, obviously, take off the head of the light:
What you will see inside is the board:
With some holes on the side. You can use those to unscrew everything apart: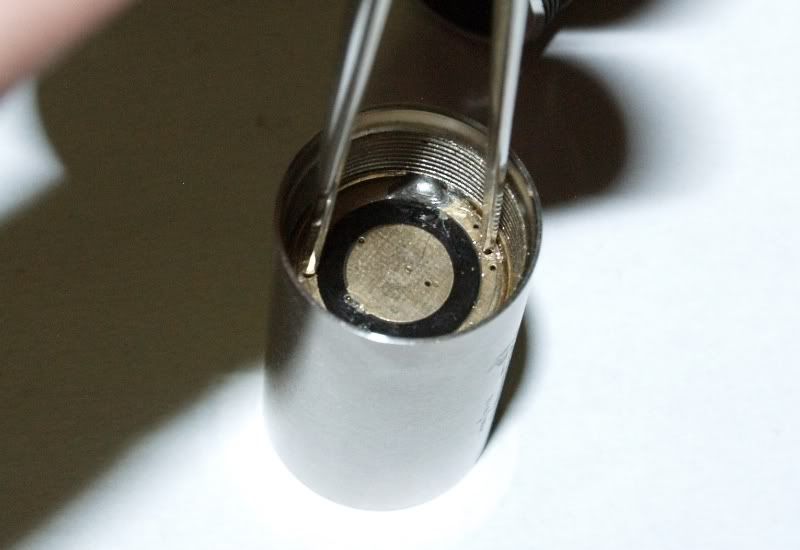 Just use tweezers or something similar.
Once you get that out, you will get an empty head, a reflector, and a brass pill containing the driver board and LED emitter.
My heatsink will replace the reflector, but you still need the brass piece to hold your driver and connections.
It's advisable you drill the hole right through the brass piece so you have room for your diode's pins and driver.
Once you pressfit your diode, and install your driver and connection in the brass pill, just put everything back together the way it came off: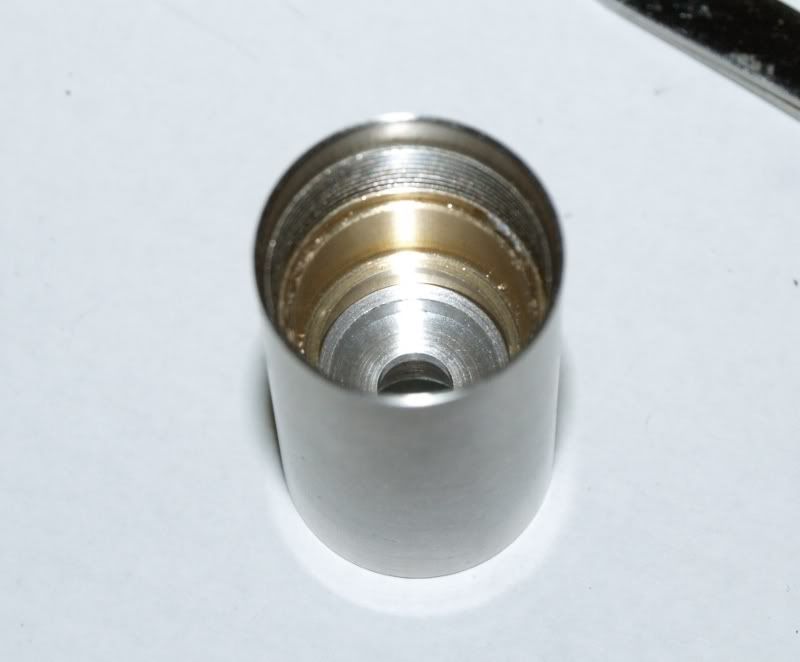 This is empty host, showing the drilled out brass piece and empty heatsink.
In the stainless version, you get a small GITD ring which is really cool.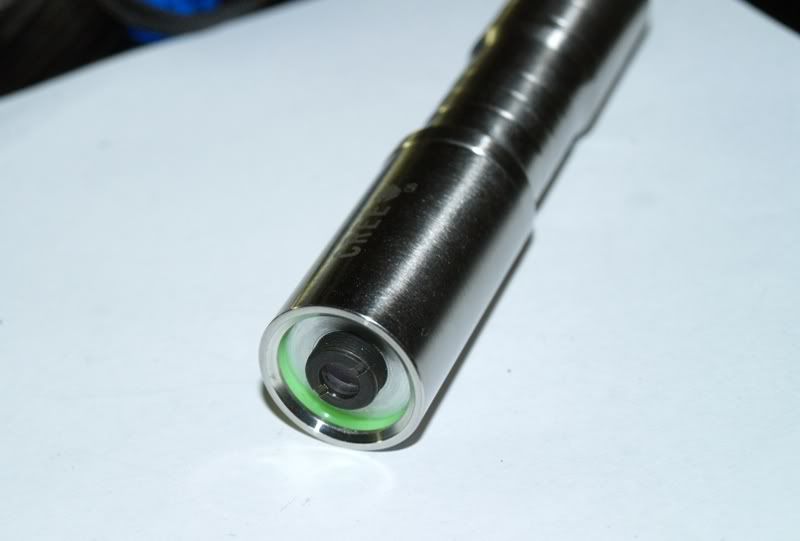 It gets to stay with my heatsink design, ofcourse
That's it peoples, heatsinks are
$10 with free shipping worldwide
(as always).
Enjoy!
P.S. Due to the size of the heatsink,
1) I would not reccomend a Class IV builds in this laser,
2) I will NOT make a 12mm bored set-screw version of the heatsinks, as there is just no place for the screws (heatsink would be too tiny).
Last edited: