Joined

May 22, 2011
Messages

2,729
Points

63
G'day,
Finally accomplished this build!
I first bought this kit of Jayrob the 10440 SS as he calls it a while ago.
I had the kit 90% assembled when i was threading the pill into the host and i twisted the leads up and twisted the pins off the diode
There is bugger all room in this host, even for a flex drive or microboost.
Well i finally had another crack at it yesterday and had great success!
Specs:
Osram 450nm diode
3.8mm Aluminium module
Custom machine heatsink from Jayrob
Microboost driver set @ 345mA
10440 Li-Ion Battery.
Uncoated acrylic lens.
Custom "Bullet" style focus adapter from Flaminpyro
Removed the pocket clip.
3 GITD O-rings on the body.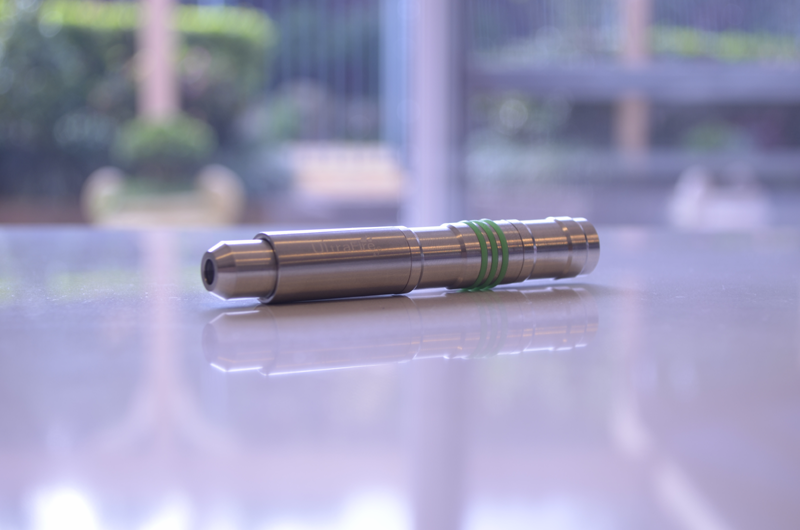 Now for power, i was expecting around the 200 mark looking at the power graphs available for this diode
Was pleasantly surprised it was hanging around 235mW with Uncoated Acrylic: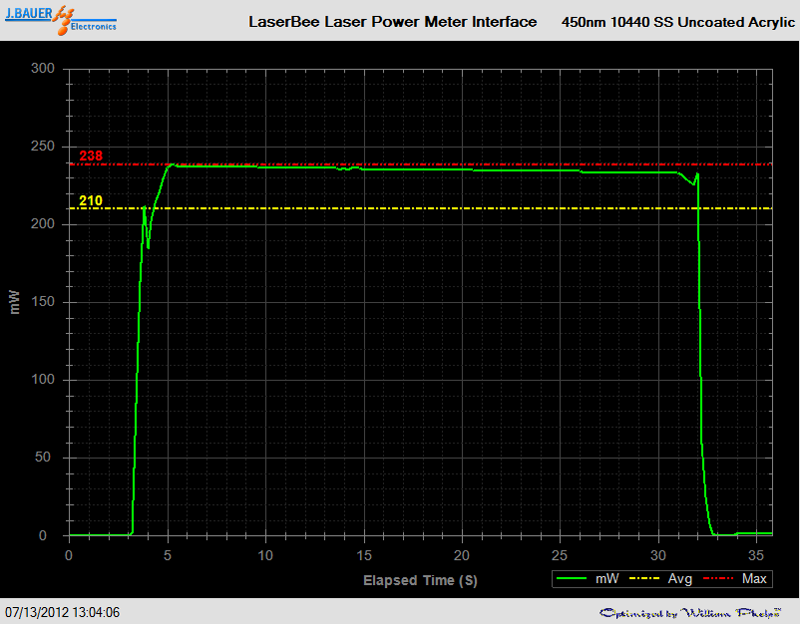 And ~200mW with a 3 Element Glass: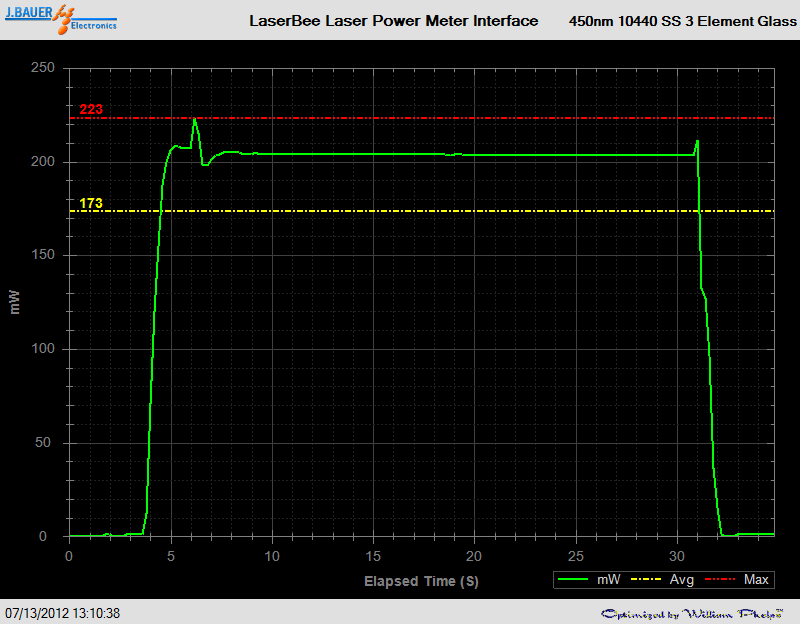 Pretty happy with this bad boy, feels pretty nice in the hand and full of single mode goodness
Beamshots!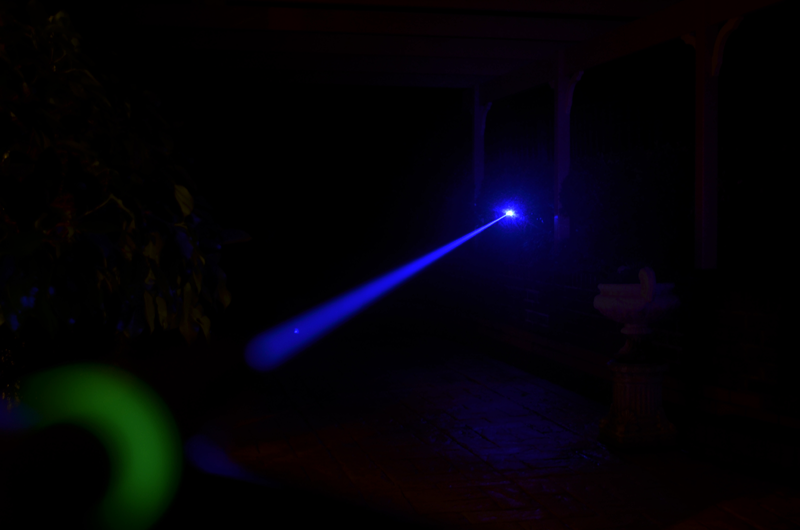 Thanks for looking!
Fiddy.
Last edited: