I started with a 501B that I ordered from DX awhile ago and a Eudamonium HS.
I postmachined his heatsink with a larger countersink for the module (for looks
) and I milled a slot to have an optimum spot for HS'ing my Jib Linedrive. I put the 1.3-1.6 version in and sorry for no numbers but with the recent move I havent unboxed my LPM yet
I used a diode from DTR with leads and will get you guys some numbers when I get some my Laserbee USB unpacked :beer:
I polished the countersink and used a Garoq focusing piece and a Stevie G2 lens.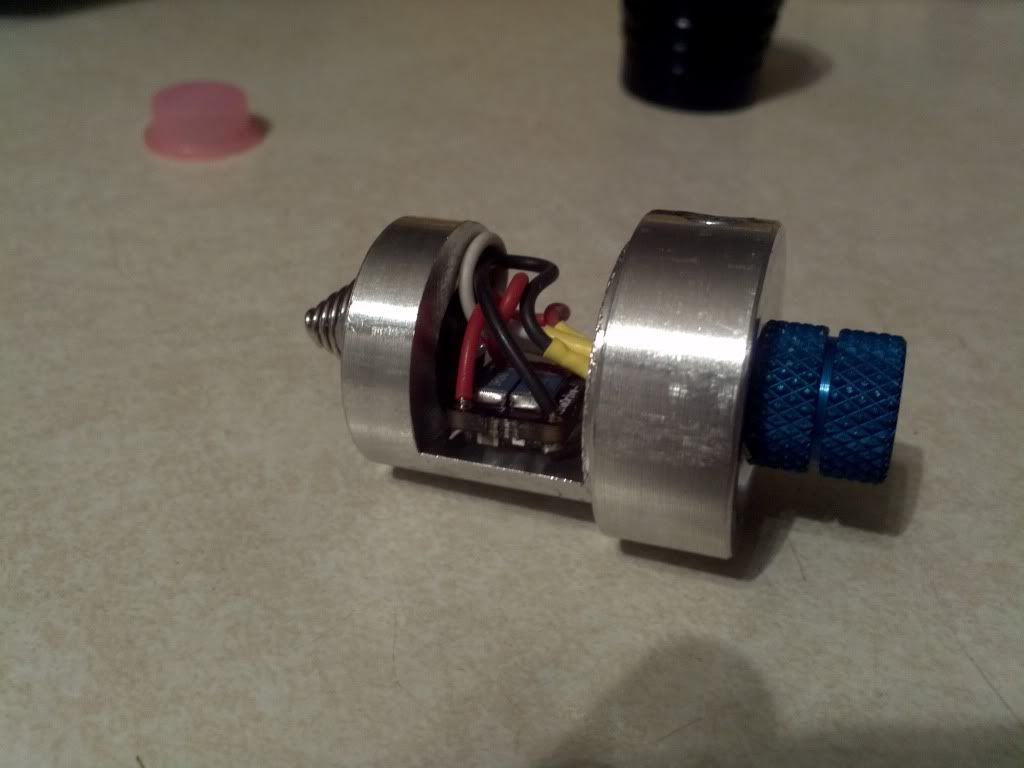 Making the 501B have a stable ground was a slight challenge but with a little grinding with the dremel on the threads to clear the anodizing it was solved, and work much better than the cut down spring that I was using...
I personally didnt like the look of the factory 501B so I took it to the lathe and worked it up a little :eg: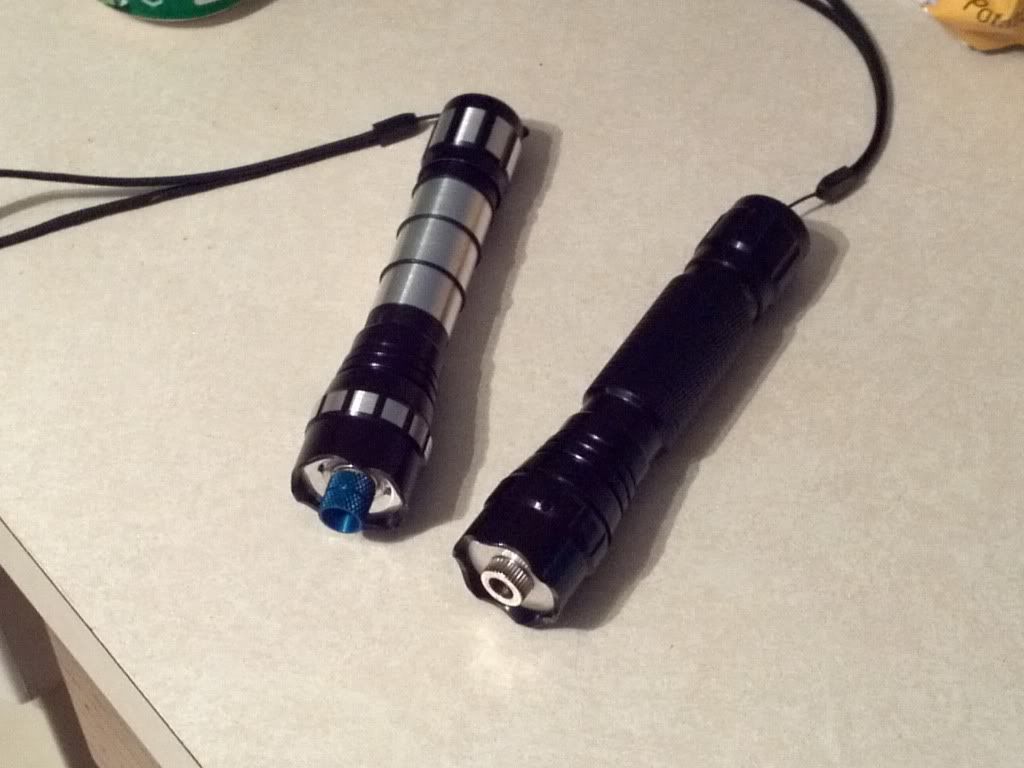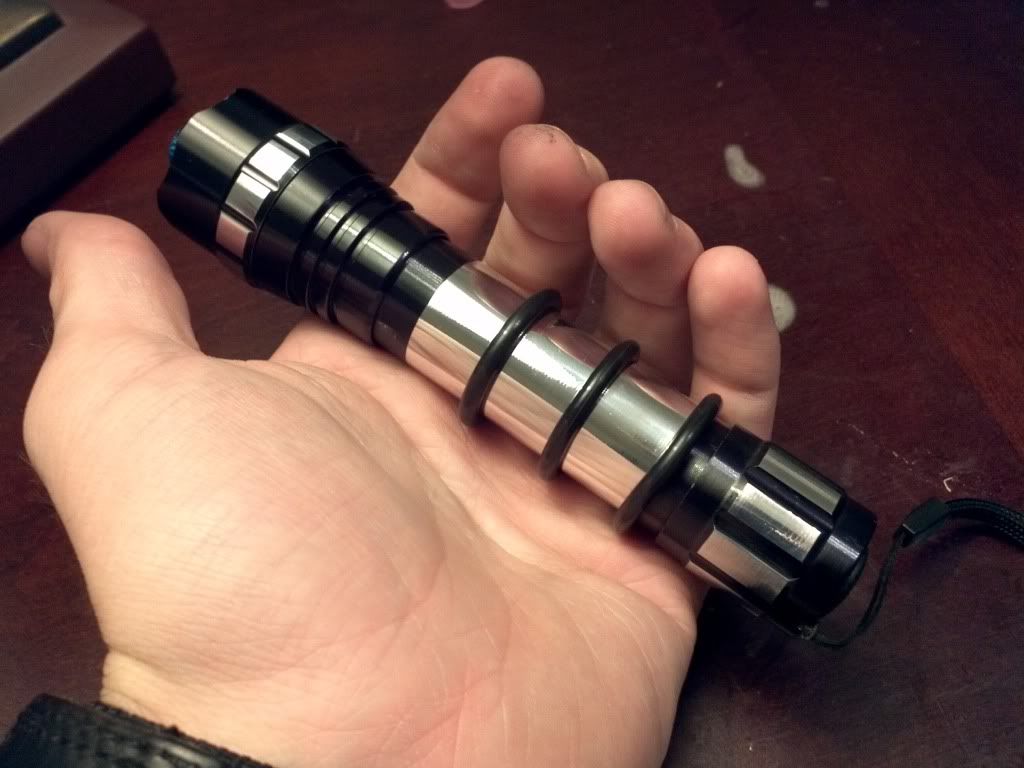 Here are some poster shots and beamshots, Thanks for looking guys and enjoy