Joined

Nov 2, 2012
Messages

617
Points

0
See the following photos of my defunct Lazerer 650nm, formerly 260mW. I can't prove that is what killed the laser, but who knows?
How weird is that though, it's a solid-state process in which the metal "grows" in a hair-like fashion. Apparently it's been implicated in all sorts of electronics-related problems, due to shorting components and whatnot. I guess this is due to RoHS/government BS about lead and other toxic metals, all I can say is thank goodness I have a few big rolls of leaded solder in my basement.
Do you see the whiskers? Very interesting indeed. Has anyone run into this in their builds?
Tin whiskers #1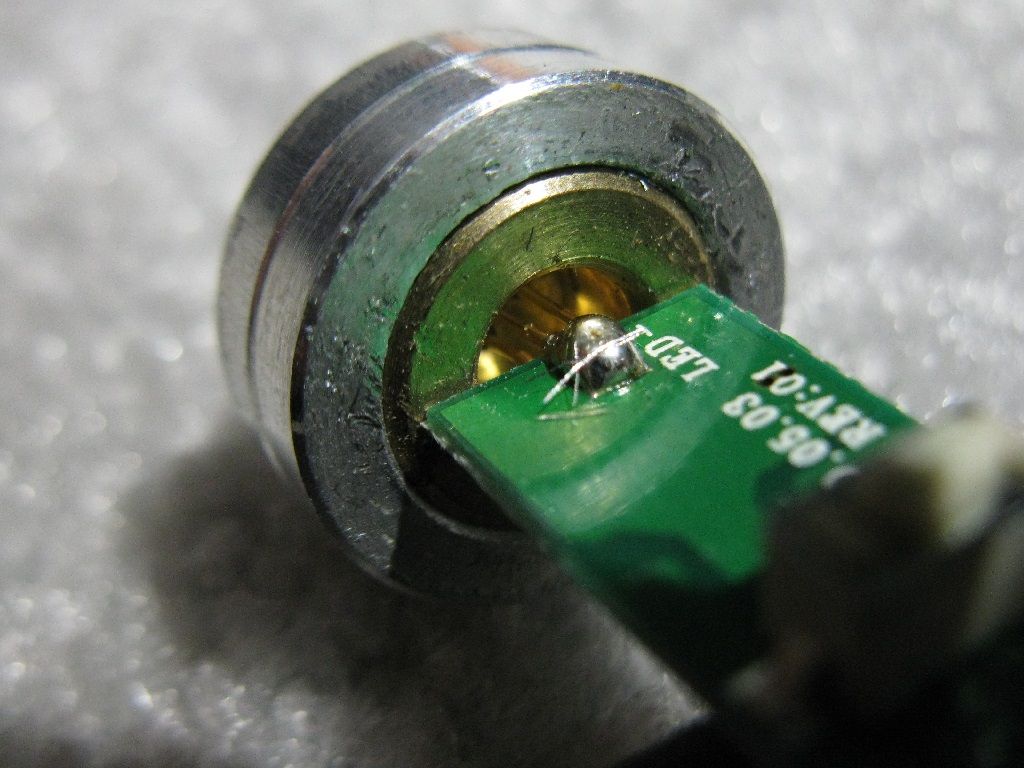 Tin whiskers #2
Tin whiskers #3
Last edited: