(for the moment anyway)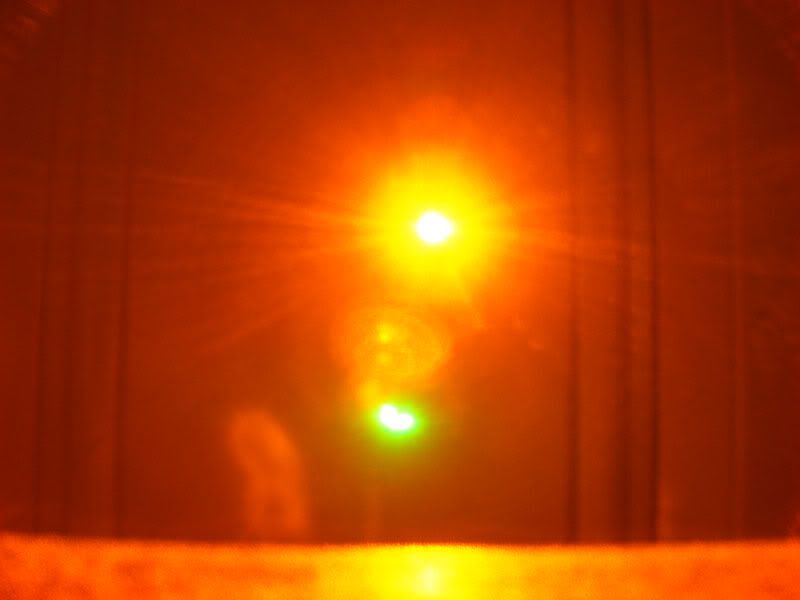 40.1mW peak (according to LG) vs 10mW green ebayser.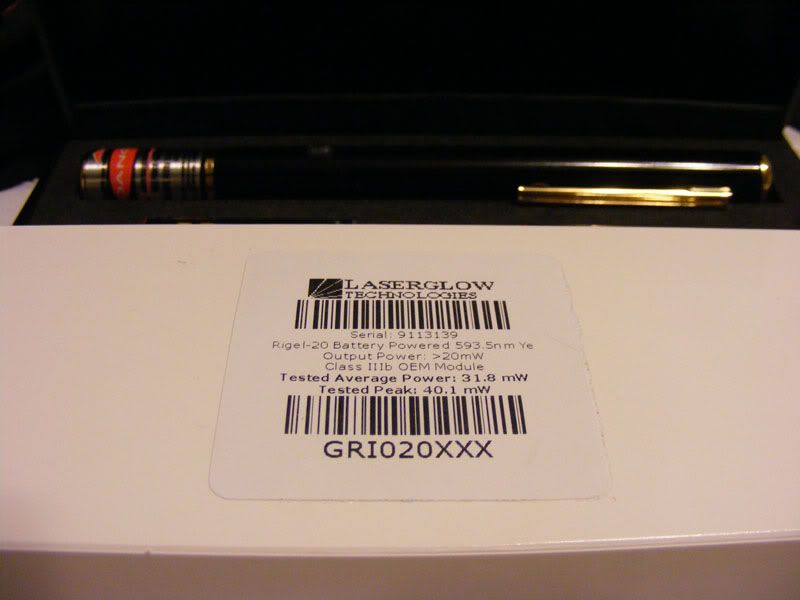 More to come whenever I can get a meter. I don't see much of a point in actually doing a review of something like this without being able to verify it's output. I can tell you guys that it's bright as hell though, as you can see it's a good bit brighter than my 10mW ebayser. I'll be going on leave over the first two weeks of February during which I'm hoping to meet up with Pseudo and F22 to meter the laser and hang out some, after which point I'll write up a more detailed review. I have a feeling that Glenn will probably beat me to the review of his Rigel 20 and the CNI 589's though (and take much better pics!). I'm also going to be getting a new camera with my taxes, so that will help too.