Joined

May 22, 2011
Messages

2,747
Points

63
G'day,
So when i was ordering the 3 diodes for my predator laser, i looked around the eBay sellers shop (Techhood) and found a
400mW RGB unit
. It was only $140 so i picked it up, not having a white laser of my own.
Its fairly compact, the dimensions are: 86mm x 42mm x 80mm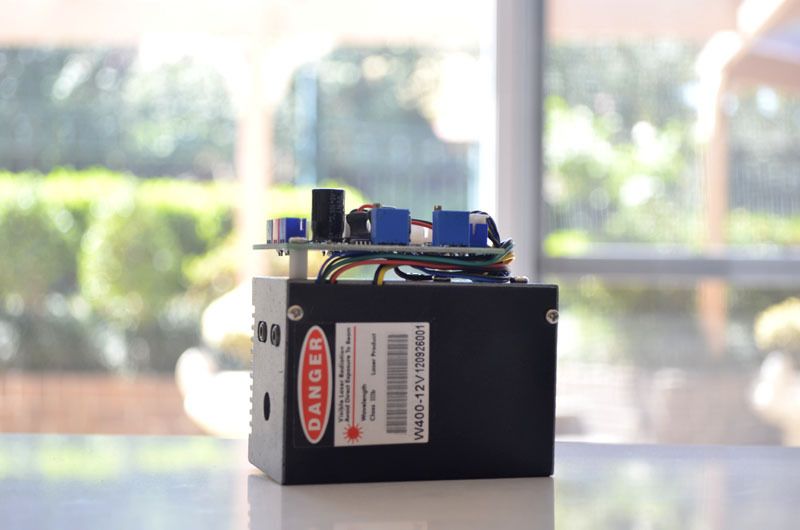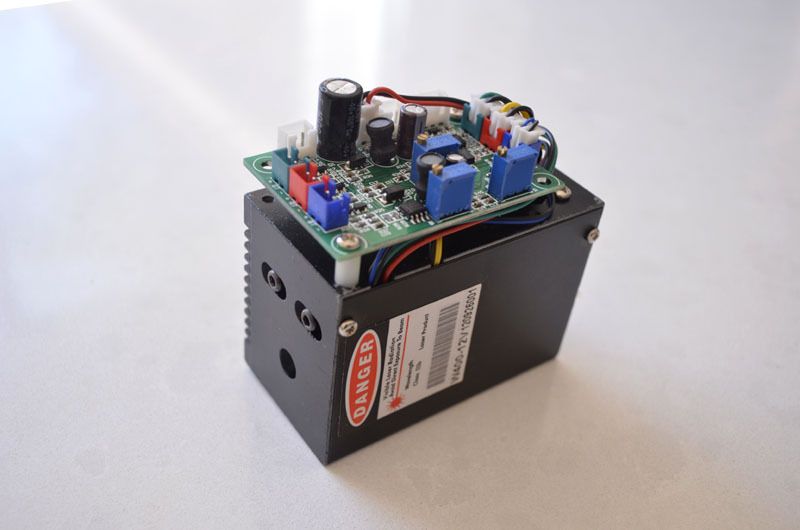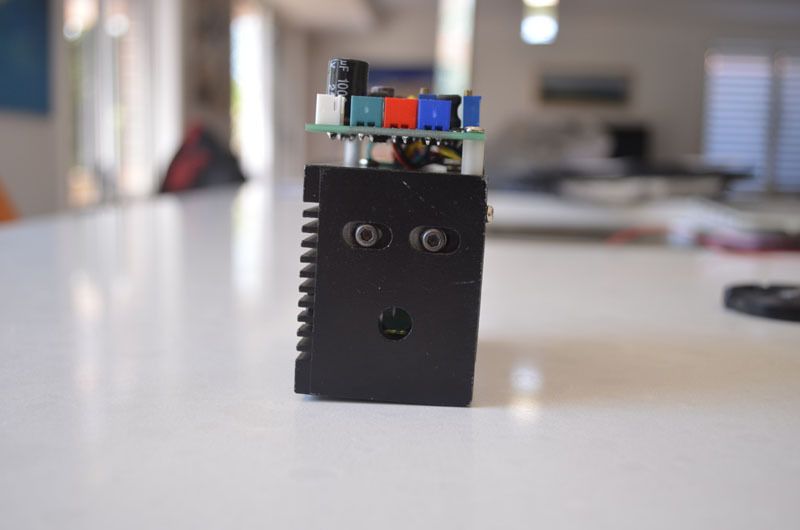 532nm(60mW)
650nm(200mW)
445nm(150mW)
It has 3 pots ontop of the driver for adjusting the power to each color which is cool.
Also has little plugs for disconnecting the diodes from the driver so you can have yellow, aqua and purple too
At the moment its pretty portable, im running it off 2x series 14500 lithium cells and making full power: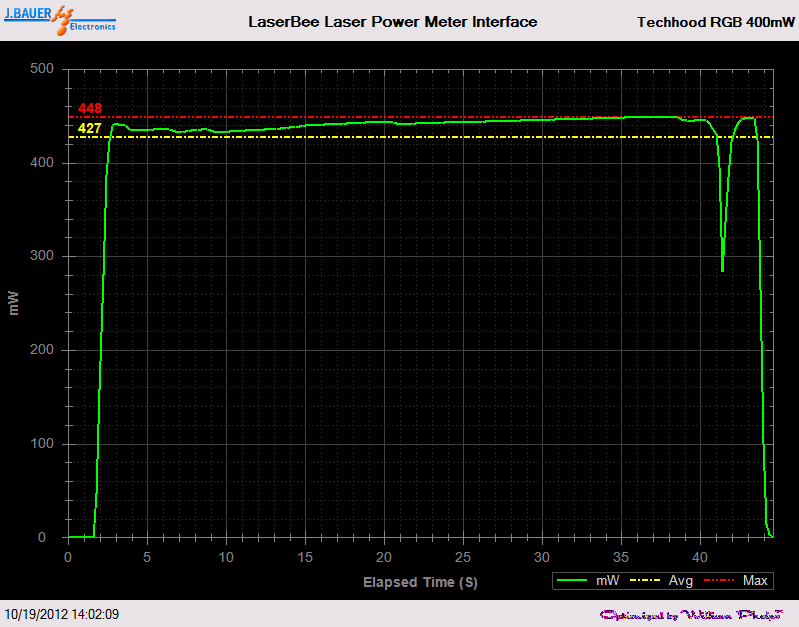 Beam shot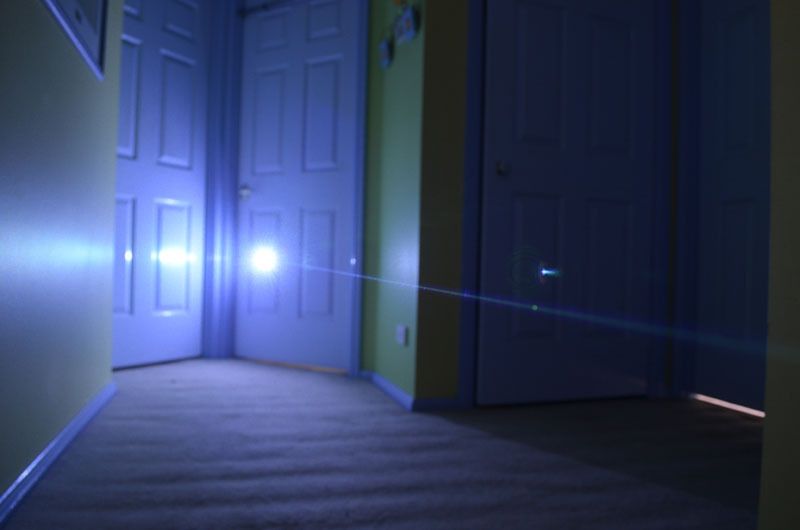 You can see parts of the individual beams of the red green and blue, but thats ok.
For the price i thinks its awesome!
Thanks for looking,
Fiddy.