Costumer Service:
Let me first say that Gary has amazing costumer service! After I informed him of receiving the laser he seemed as excited as me. He answered every question and was quick to do it. You cannot go wrong with Gary or his company. The laser took exactly one week to arrive from the day I ordered it.
The laser:
Assembling this baby was quick and easy! I was worried about messing it up at first but its basically just screwing things together. The laser burns through plastic and foam easily and it chars wood instantly. The beam is rectangular and very nice with the element lense and it becomes a bit dirty with the g1 but that's expected. The laser is rated at 1.4 watts but I do not have a LPM so I can't give a accurate number. Here is a beam shot (sorry for poor quality)
The host:
I love the host! It feels great in the hand. Its nice and heavy. Every time I pick it up I am instantly reminded of its quality. I also got the extended and tapered copper heat sink and it performed better than I thought, I haven't even felt any sort of heat. None. It has a clicky tail switch with a green clickything and it is on par with my other tactical flashlights. I also ordered a extended battery tube and it makes this look like a steel police baton. The quality is also excellent. Below are some pictures of the host.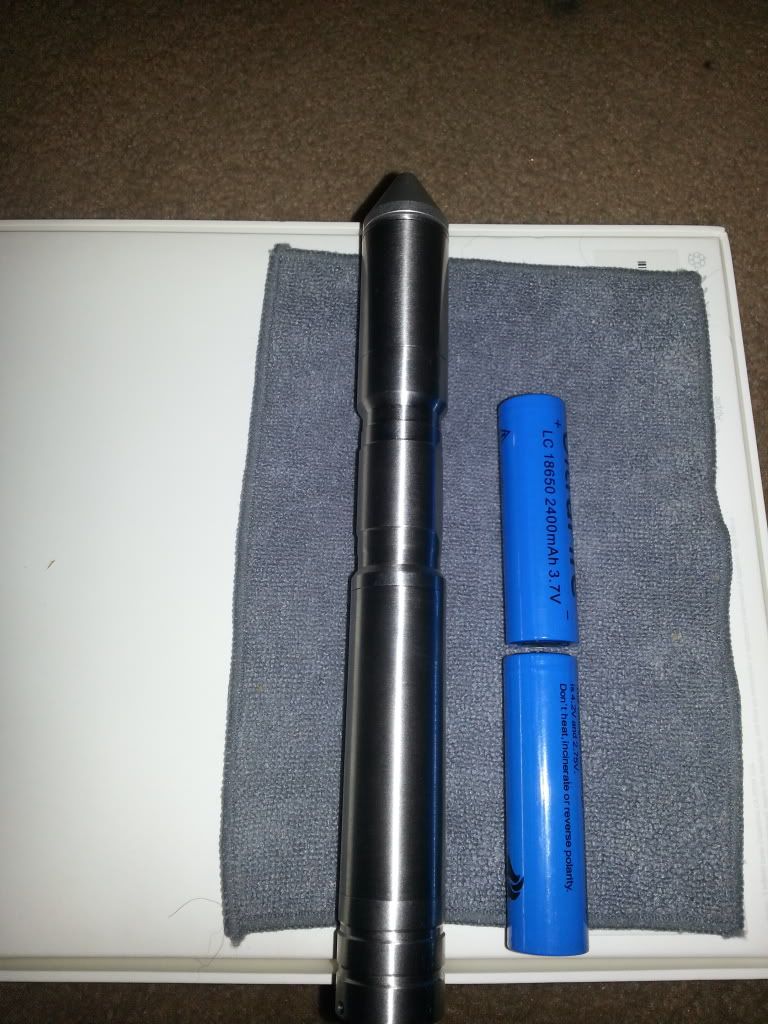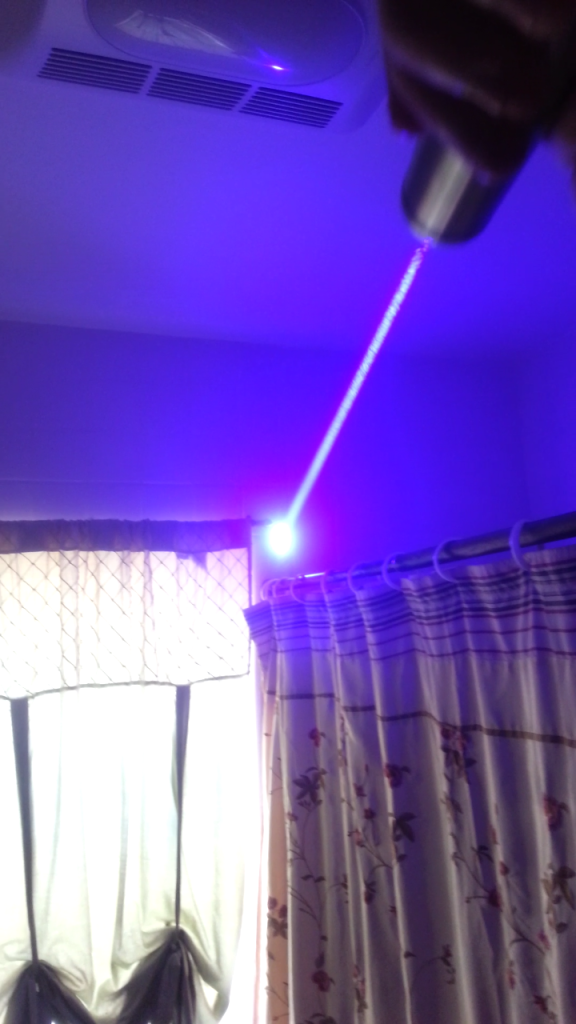 I give this a 10/10! Great product, great company. Just great! Also buy some eagle pair goggles you will need them for this power of laser. This was my first review so sorry if this isn't quite right. Thanks!
Last edited: