Joined

Jul 4, 2008
Messages

2,138
Points

0
Hey everyone, I though I would show you my work in progress. I worked on it a bit today and thought it was cool enough to share. It has a <250mW red (LCC or LOC, I forget) with an aixiz acrylic, and a PHR at 110mA if I remember correctly. The PHR is not heatsinked, and the red is press fitted into an aluminum block. There is no fan ATM, I have to buy a 20mm fan. You can activate one laser at a time or both. You need a key to turn it on. It has 3 controls: main power, laser selection, and single/double laser switch. Nothing was glued in besides the power connector. Both diodes are driven by rckstrs, so everything from 7.5 to 12V should be fine. I can upload internals later.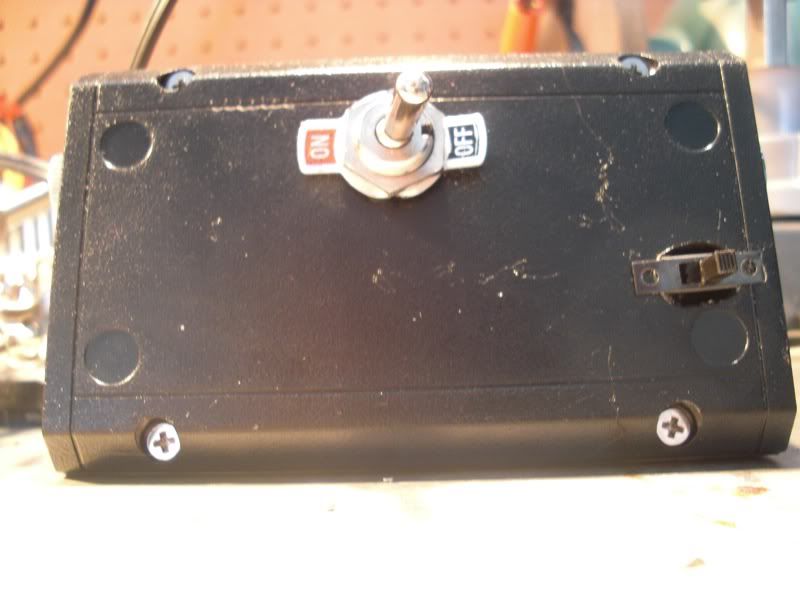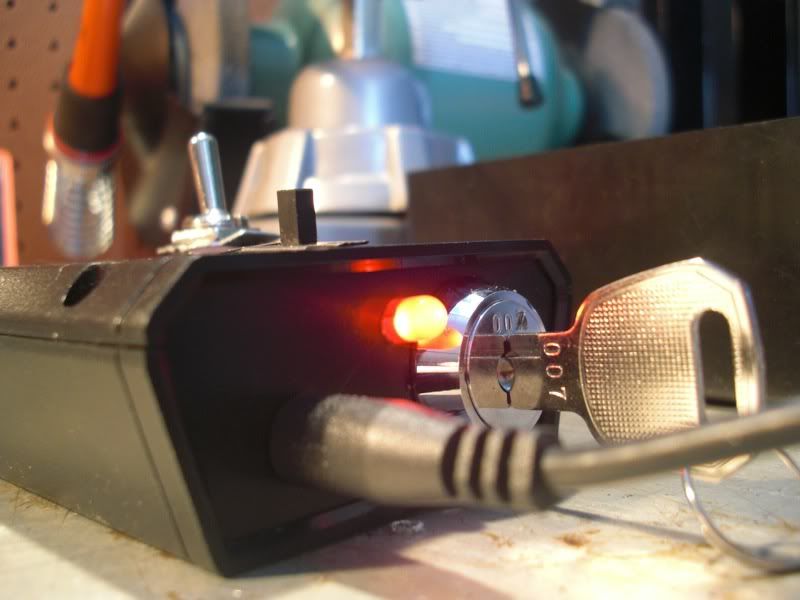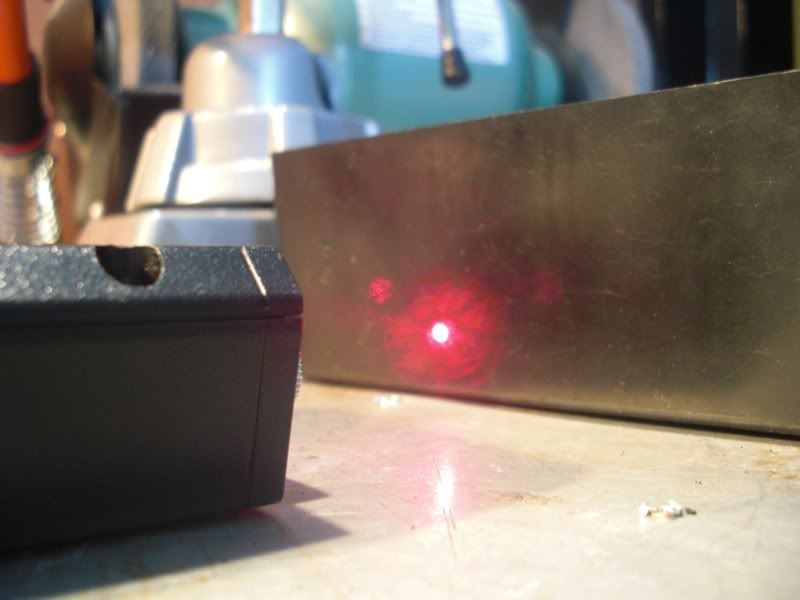 look at the burn mark where the red just was
So, what do you think?
will