Joined

Aug 28, 2009
Messages

1,071
Points

0
A while back I was looking thru Sam's Faq's photos of antique He-Ne's
All He-Ne tubes look pretty much the same. But I did come across one that caught my eye. It was the Spectra-Physics side-arm tube. I decided I had to have one of these unusual tubes in my collection. I looked and looked on eBay. After a month or so I finally found one that didn't look like it had been run over by a tank. LOL:yh:

Long story short I won it and here's some pics. Will post beam shots later(when the wife is not home, she hates my fog machines)
First 3 are of the complete case.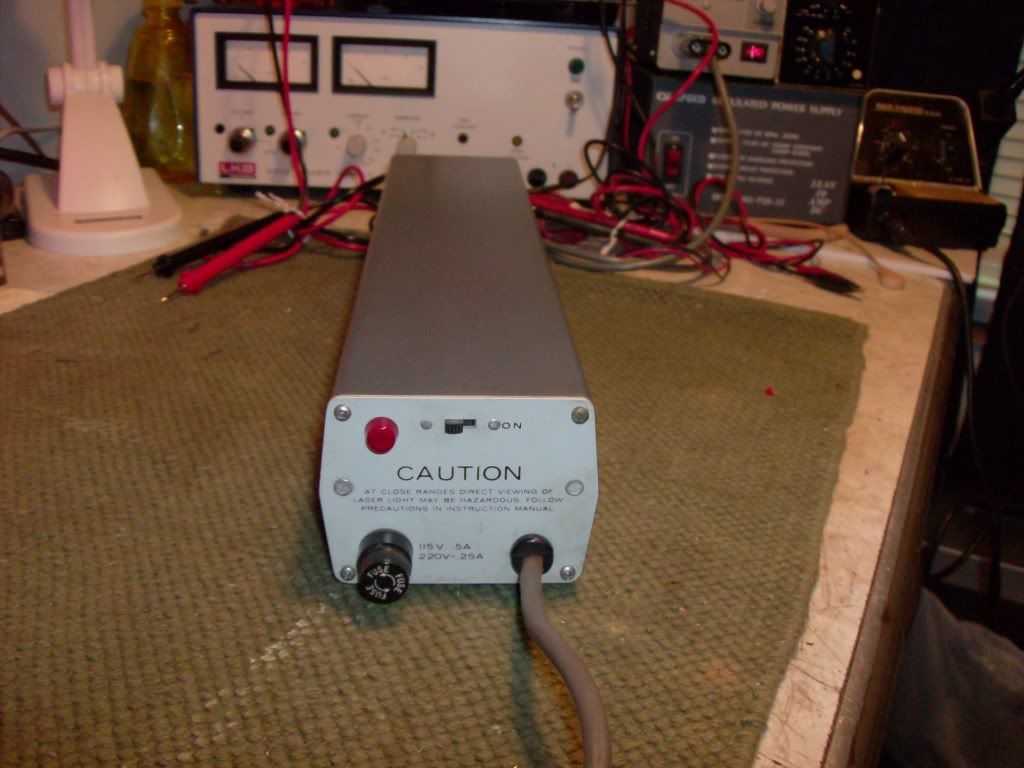 Next the insides. I just love the look of that side-arm tube!!
Close-ups of tube
In the dark
If this laser wasn't so rare I'd make a lamp out of it. That tube is to pretty to be covered up. I'm looking for a beat-up one to make a lamp, but they are getting hard to find.
Thank for looking!!