EDIT:
At 1st I did the thread all about me:scowl: but I would like Everyone to post there
BEST Laser Shots
. Just Your BEST crisp laser shots that you really like
"That You Have Personally Taken".
!!!!! So what lasers did you use? And how did you set up the camera shots? Thanks Everyone, I looked and didn't see a thread like this I'm sorry if I'm doing a repeat =(
I was messing around with my
(650 nm 215 mW) "FlightLevel350" built a
(532 nm 125 mW) "O-like" a
(445 nm 200 mW) has a 18650 instead of the 2 CR123's "Yobresal" built and
(405 nm 560 mW) "Glutton" built.
Thought you might like to see as well.
ALL the Night Shots are 15 second Exposure (In the Night Shots Only the 445 is running at 1.2W)
15 second Exposure for the fish tank shot... Poor Poor Fish...
EDIT: ADDED:
This shot is a regular shot, Because there bouncing around, Its way to bright in a 15 second exposure. And in just this 1 picture the 445nm is running at 1.2W I was trying to get it to stand out better from the 405 nm in this shot. When Put through Water it Really Changes the 405 nm a Lot...
All the rest down to the end are Regular shots, I used the 18650 in Yobresal's for lower power so all the colors could be seen better. I got some incense going for a Very Light Haze :scowl
n these pictures Because I couldn't get a nice shot because the 445 and 532 are Flooding the area with light and you could not see the 405 nm or the 650 nm :scowl:..... Bah!!!!!.... Hope you like them tho. :beer:
I'm loving the colors on the walls
405 nm and 445 nm are mixed together here in this shot
And my Cheap Wine....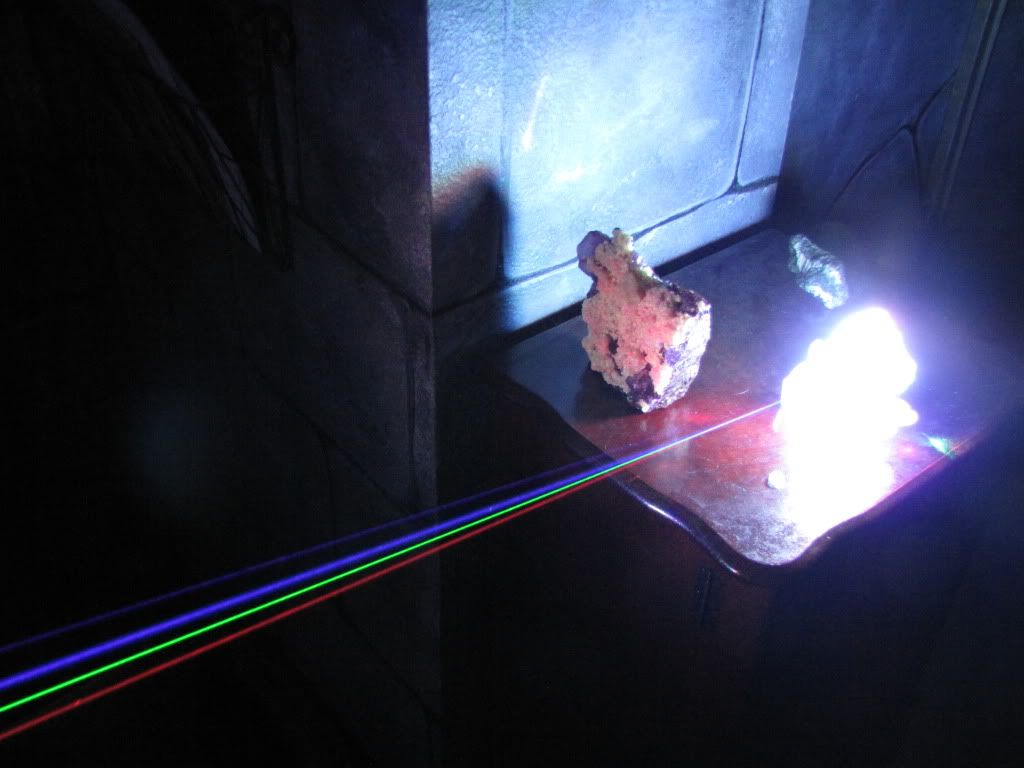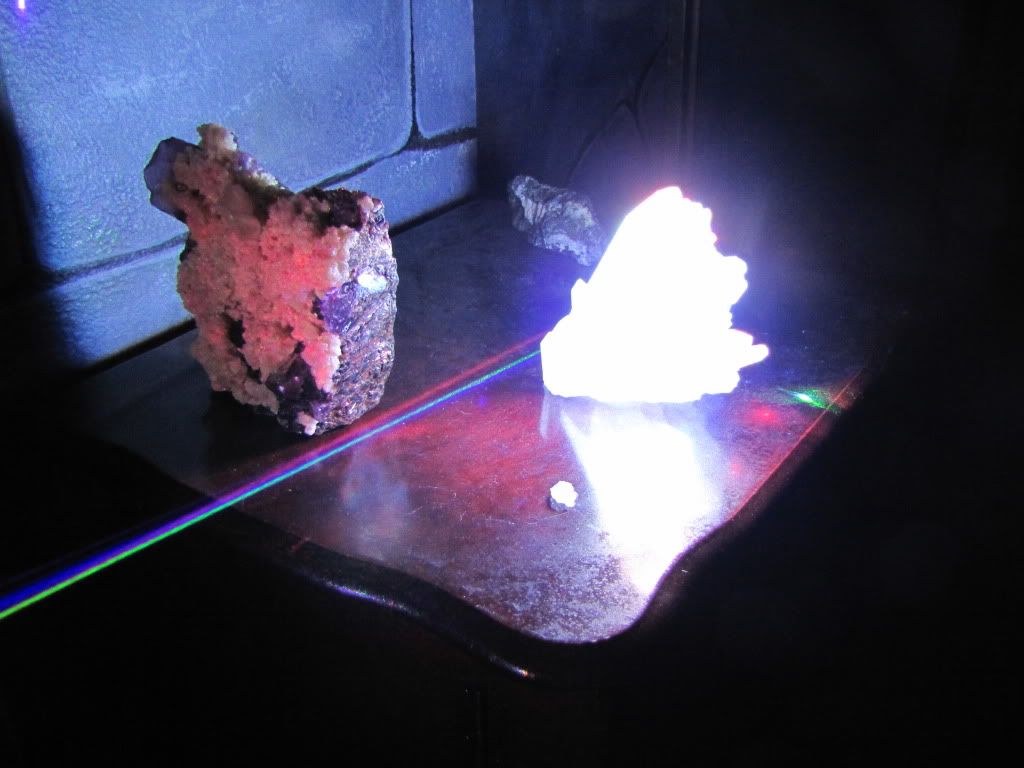 OOH AHH White!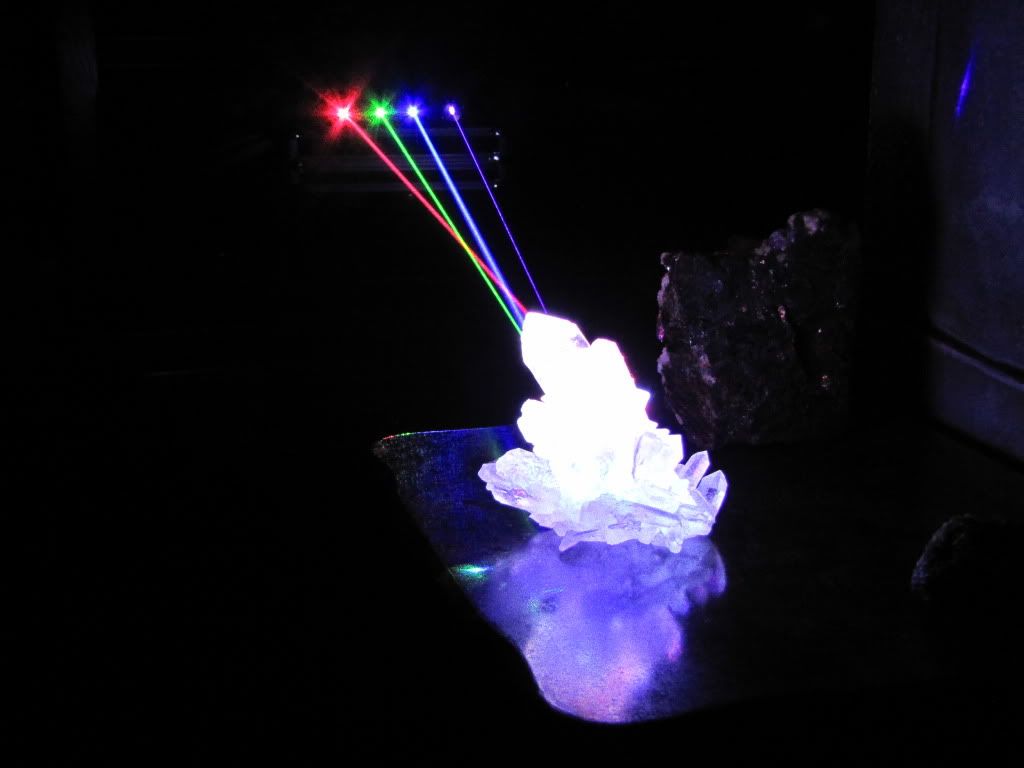 Last edited: