Hello all. I've recently come across a solid
brass
bar. It is very heavy and would make a good (lab laser? What do you call desk lasers?) unit for placing and playing with. I've decided I don't want handheld, I want steady desk piece.
1080p HD video of the product in question
I wish to put a stable
driver circuit
on this (or hopefully in a shape that will fit into a drilled hole on the bar itself
Front Area view of the bar
Closeup of hole drilled for aixiz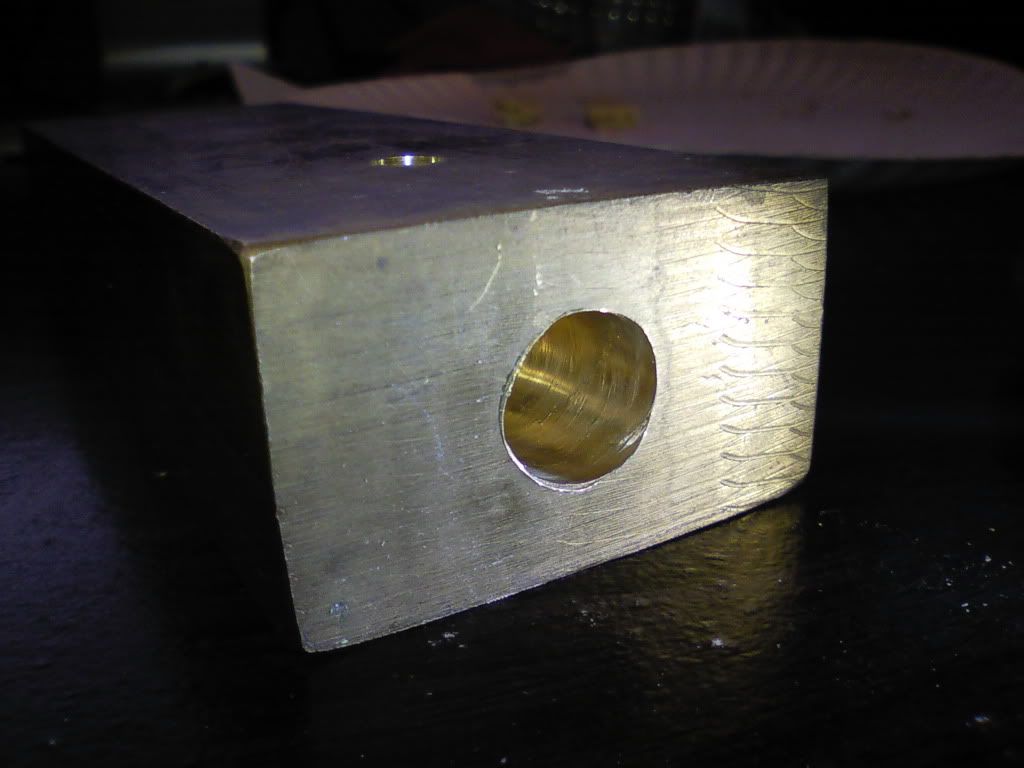 Aixiz fits nicely into the spot. I'll at thermal paste as well.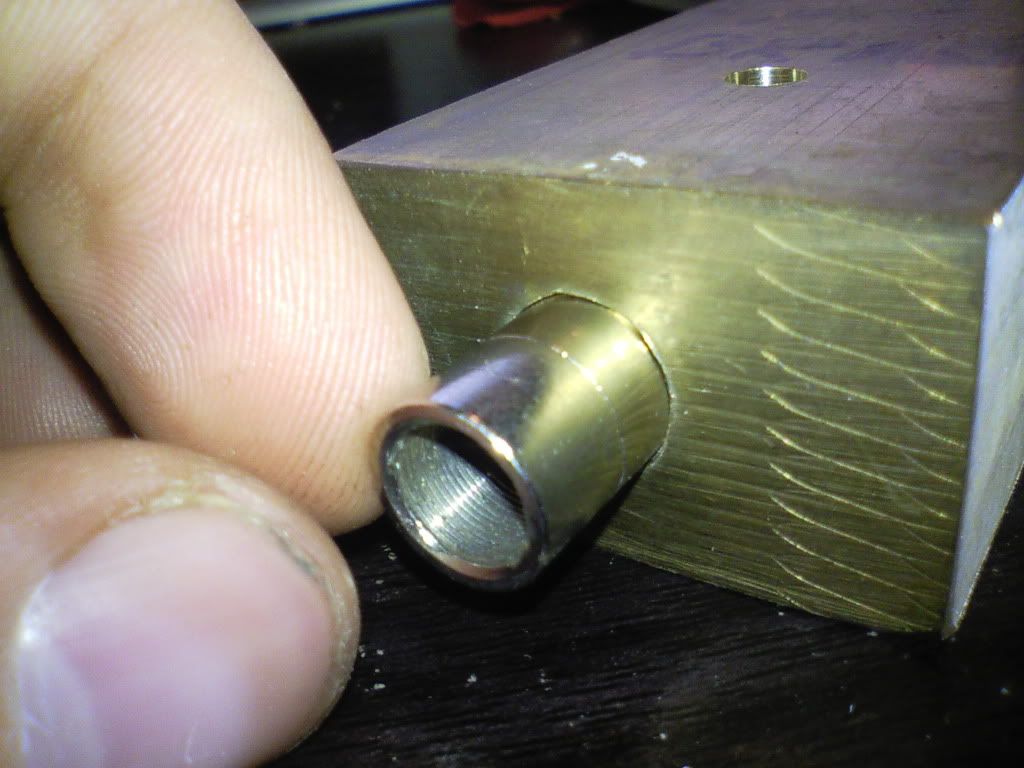 Aixiz pressed all the way in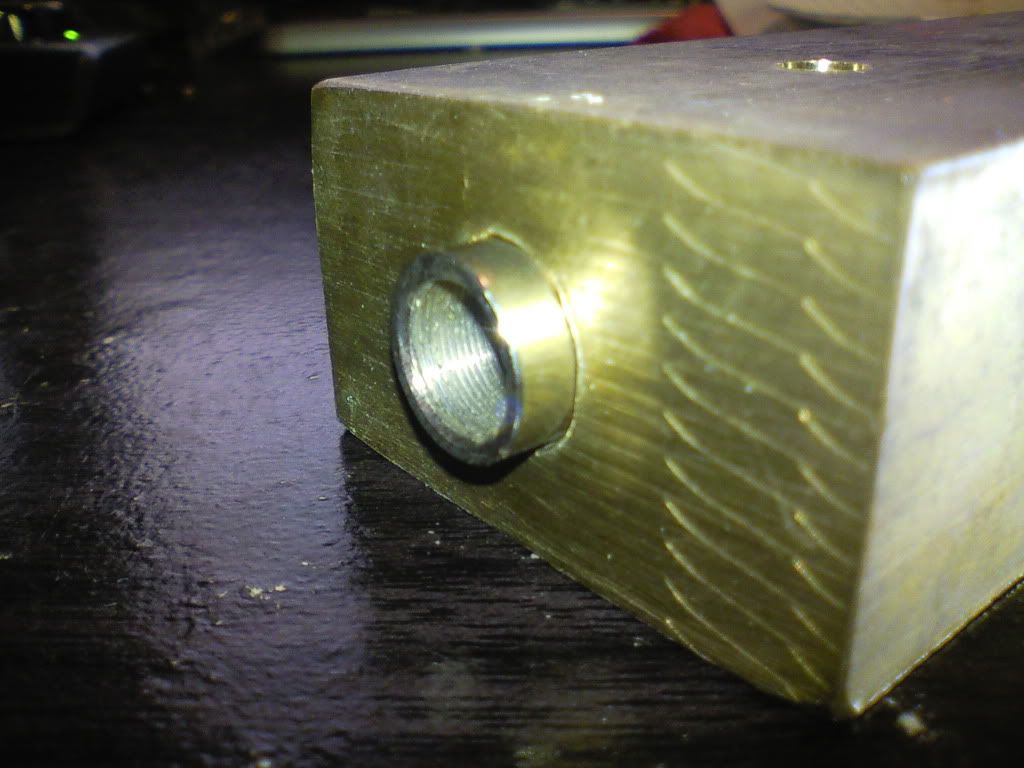 Top hole for module eject
Rear of brass bar. I was gonna drill a spot for the driver(have a link to a small one I can use? I can make any size hole, but the smaller the better)

So yeah. I think it will work great. Here's all what I wish to have in this brass piece:
1w 445nm laser diode
A
driver
for that diode, have an idea of a good fit? I can drill any size hole.
Wires to attach to power.
Overall desired features:
I am looking to end up with a laser which has no duty cycle at 1W. The driver should accept a versatile range of power input up to 15 volts, though I can settle for a (better fitting) driver that uses any other amount of power.
I've been searching for hours trying to decide what I wanted to make. If you could answer a few questions, that'd be great!
Question 1:
Can you point me to a driver which can run a watt of laser power with no overheat?
Question 2:

Would it be easier to just make a simple lm317 current regulator circuit really small and add bolt the LM317 regulator to the outside of the bar for good heatsinking?
Question 3:
Do you really think having a 1 watt 445nm laser inside a giant brass bar will keep it cool(and driver too) with 100% duty cycle?
Polished up a bit, and this might look really really nice!!
I shall provide pictures every step of the way, as well as rep+ any person's who answer my 3 important questions helpfully.
Last edited: