I built this cool cat today, and man she's going to be hard to get rid of, but women come first, and I need prom money, so this sucker has to go!
~~FEATURES~~
Trustfire TR-B3 host
12X S06J diode
Ghostdrive set to 395mA
405 G-2 lens
3x 16340 batteries
A
FREE
"super" overspec green is purchased by midnight [mountain time] Friday
4/27/12
FOR:
$150
OR BEST OFFER!!
OR! PM me about buying with just the glass lens attached, for a discount!
It may just be because this is my first 12X, but I cannot get over how much of a powerhouse this is, I was burning cardboard without it even fully focused. Now for the photoshoot. Fair warning, as these are not macro-shots, I cannot use my standard method of using lenses to get crisp HD shots. This is straight ipod here folks, sorry, my only camera (sad isn't it?) :cryyy:
P.S. Before we start the fun, yes, it pops balloons (and matches
)
I was messing around with some flash paper when I shot this. Igniting flash paper with a 12X from 15ft away! Enjoy!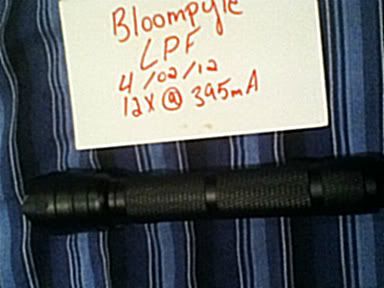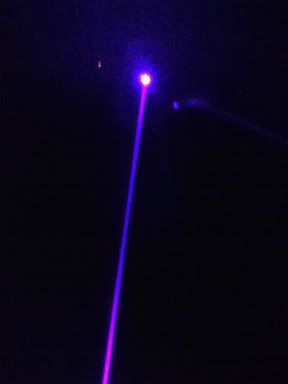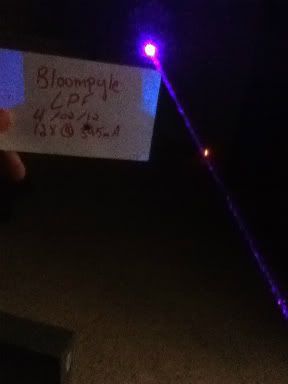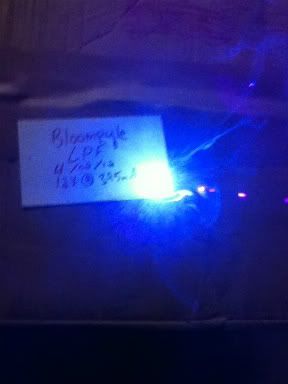 (I shut it off at the end there)

I thought it was weird that power started dropping out so quickly. Then I figured that yes, I should probably check the tailcap current to make sure it's not the diode overheating but instead the driver not providing enough current. Sure enough, at about the 15-20 second mark, it started dropping in output current. Unfortunately, Bloompy, it

is

the driver overheating. Using 3x16340 was not the best idea - you are providing it with TOO much voltage. It seems like it may stabilize around the 175-200mA mark.
If anyone wants a pic of something else (the heatsink? Beams into the sky? etc) post here or PM me!
Last edited: