Joined

Jan 14, 2012
Messages

59
Points

0
Hello
I've recently made a purchase through Podo for a sanwu challenger series 520nm. I haven't seen any reviews for any of their lasers so I told him I would throw one up when I had the time.
Please bare with me as I am on my phone, my pc is having some issues so I would like to apologize in advance.. Also this is my first review.. So take it easy on me :/
Communication:
Podo was a real pleasure to do business with. He answered all my questions in a timely manner, and speaks very good English.
Shipping/Packaging:
When you order a laser from sanwu it has to be made so you have to allow time for that. Having said that I placed my order with Podo on 5/13 and received my laser on 5/28. Two weeks is not bad at all.
The packaging was a little iffy. I was meaning to take a picture but my wife threw the box away before I had a chance to. It came in a little red cardboard box with a little foam cutaway housing the laser. I would prefer for it to be a little more protected, but this unit is hefty and survived just fine.
The laser:
I decided to go with the engraved version of this series as I liked it better than just the smooth. This thing is heavy... I mean REALLY heavy for its size. Sanwu claims it is made from a nickel copper alloy and it feels like a solid chunk of copper in your hand.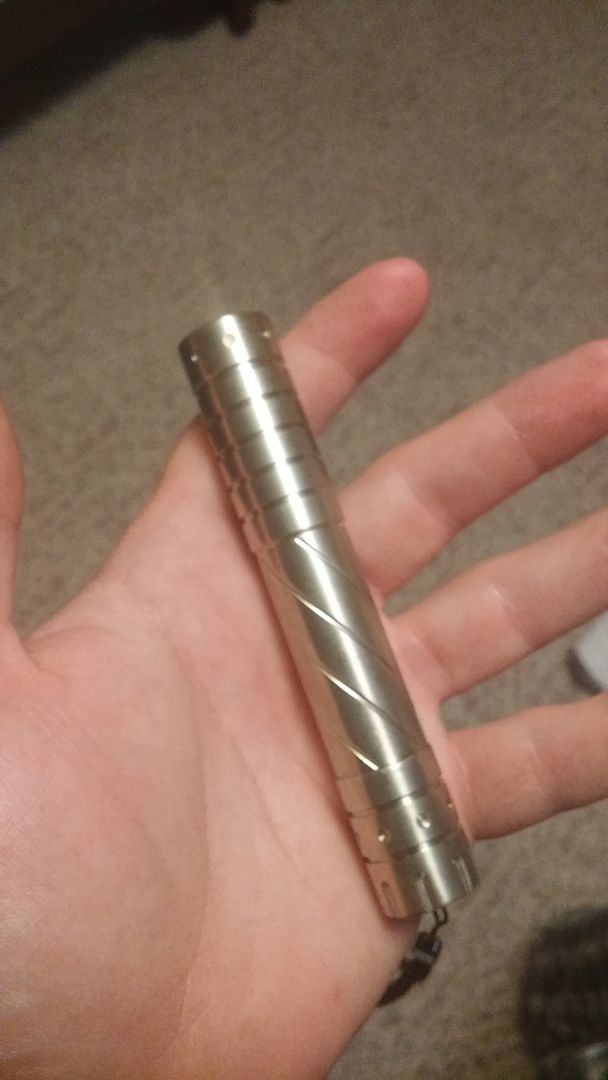 The threads for the focus and end cap are immaculate. Butter smoothness doesn't describe it...I will say thick caramel smooth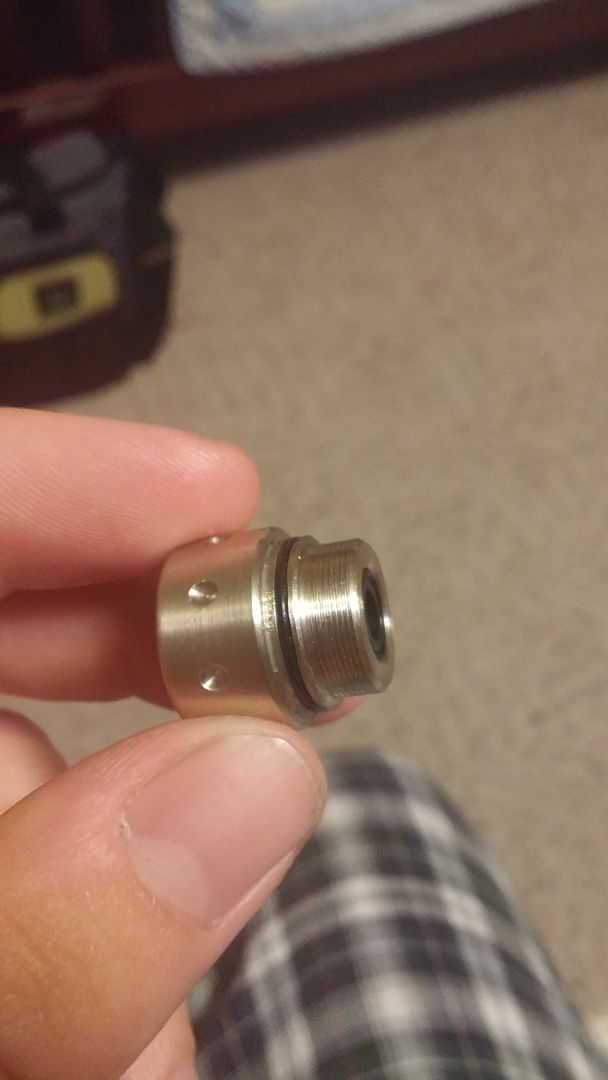 Really cannot say enough about the craftsmanship. It is just an all around quality unit that I really can say nothing bad about.
Performance:
It is a case negative build and runs off one 14500 battery. I usually get 20-30 minutes of runtime off a 600ma AW cell before I have to recharge.(this is just an estimate)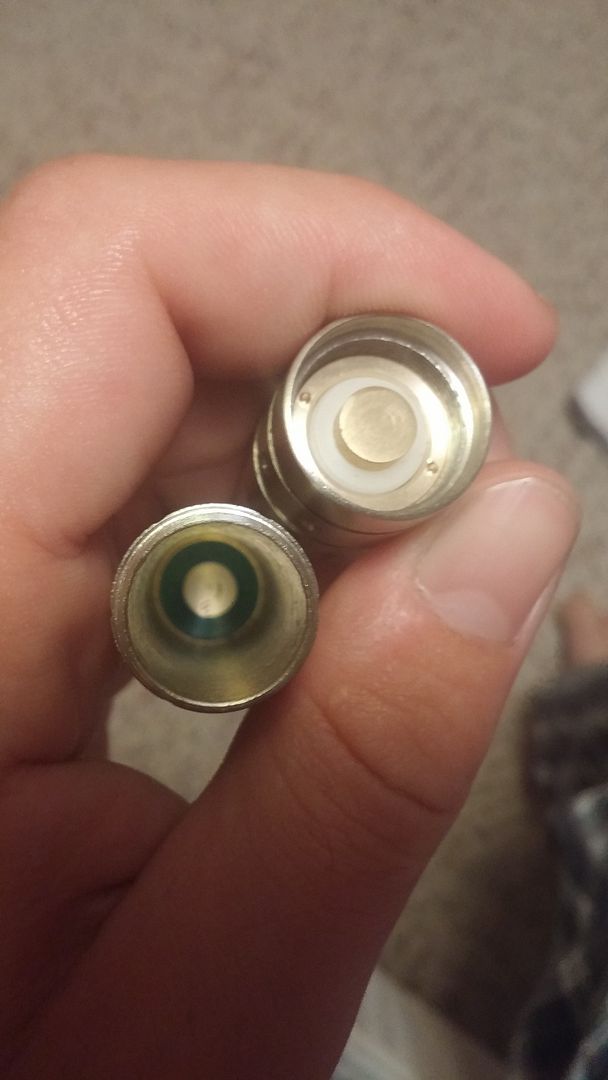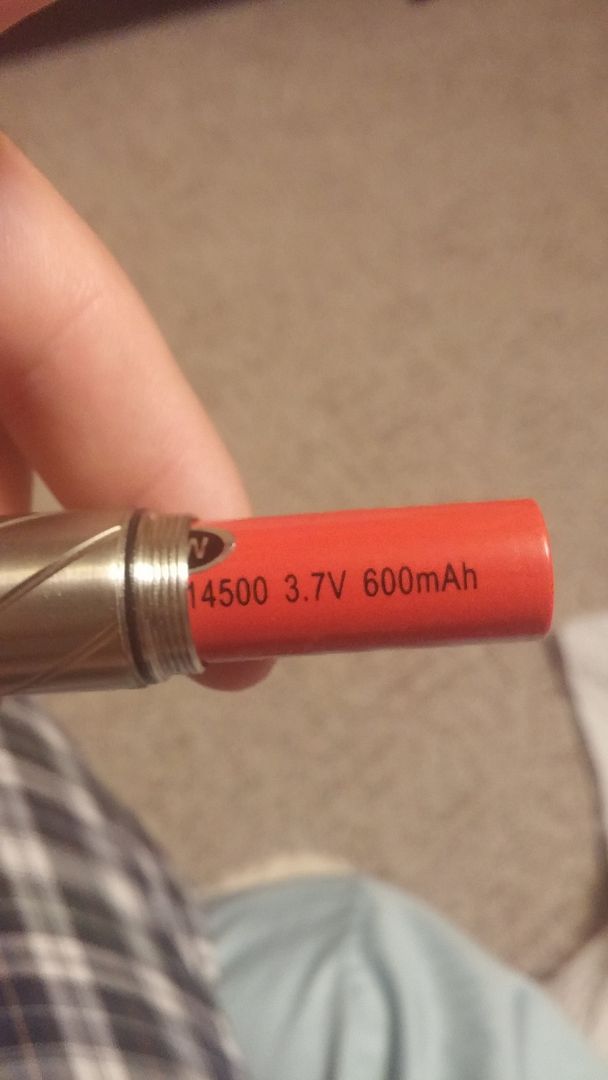 He did not specify a duty cycle for this unit. It is advertised as 200mw of 520nm. I do not have an Lpm so I cannot test this. I usually keep it around 60/30 to be safe, as around the minute mark it starts to get pretty warm.
But can it pop a balloon you ask? Yes it can, along with most of the other tricks like light matches and such.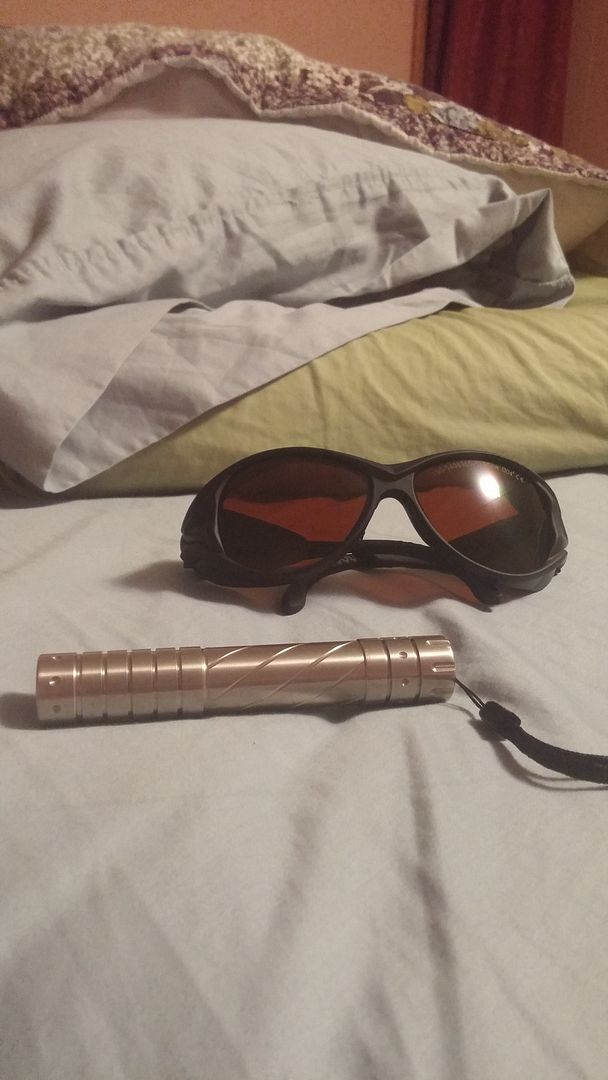 It also has a "soft start" feature so when you turn the laser on for a few tenths of a second the output is very little before it powers up completely.
All in all this laser along with sanwu and Podo has impressed me throughly. I highly highly recommend you take a look at them for your next purchase. The quality along with the service is phenomenal.
And now for the obligatory beam shots.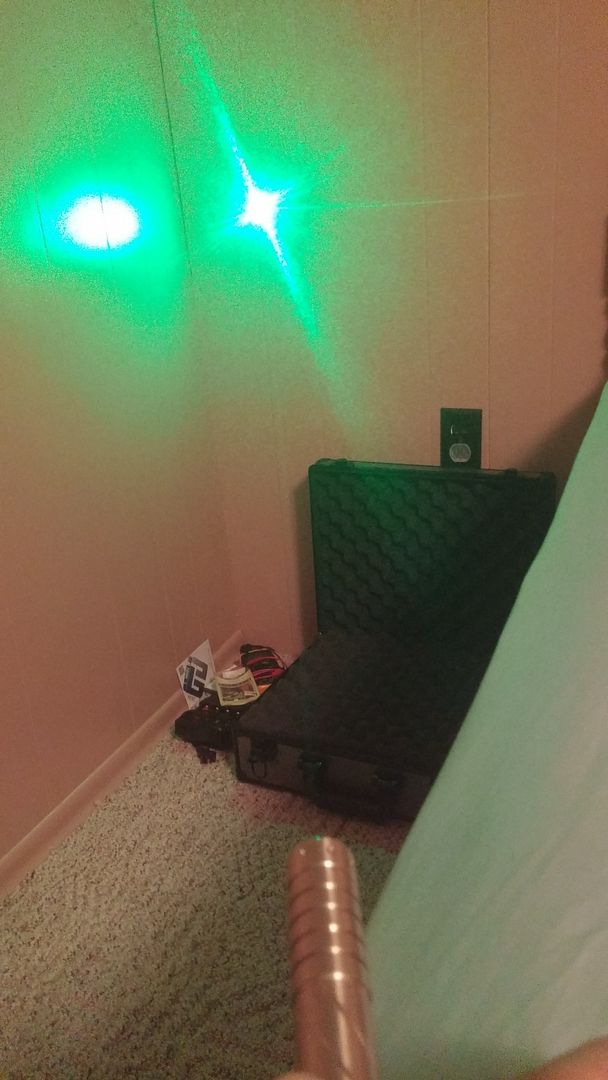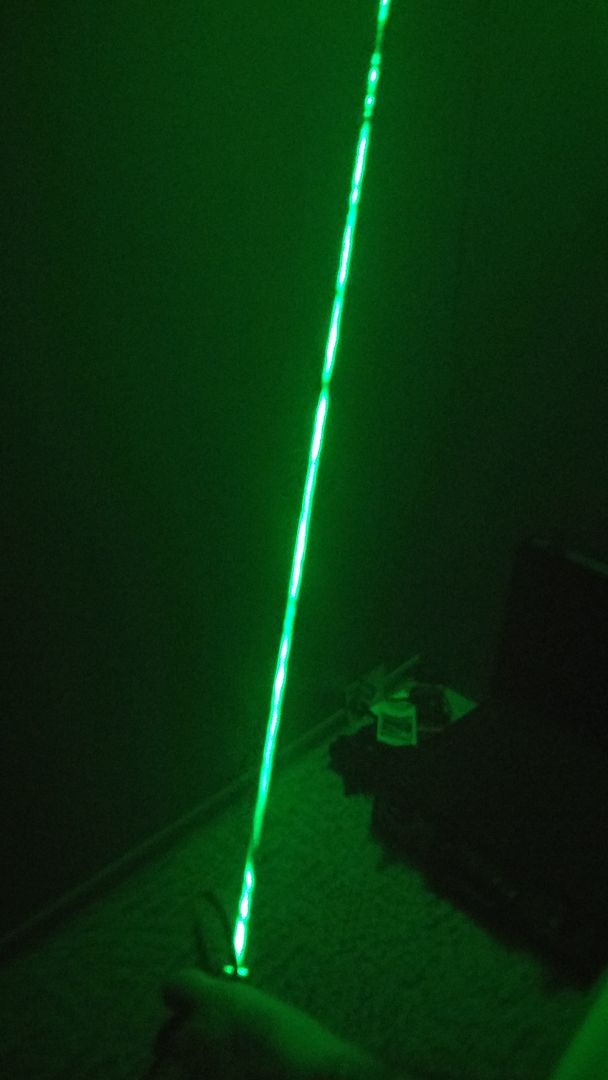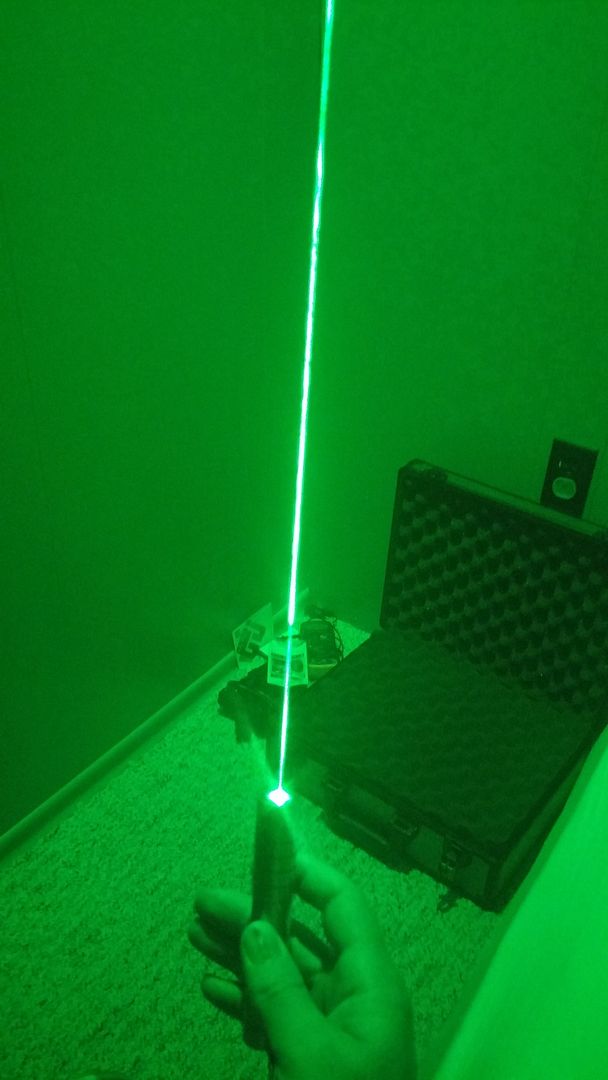 Thanks for checking out my first review, and if you have any questions don't hesitate to ask!