Joined

Aug 15, 2012
Messages

252
Points

28
Full disclosure: I received this LPM free of charge for the purpose of reviewing it.
Hi All,
Today I am reviewing the 10W Pocket LPM by LaserPointerStore.
A little bit of history about this LPM:
The first version was released in August of 2017. To put in simple terms, it received a lot of negative feedback from the community. The main issue that was brought to attention was the smoking of the sensor's coating with lasers running way below 15W. Fast forward to March 2018, a newly improved version was released. LPS decided that 15W was too ambitious, and the new version has maximum power reading of 10W. I will review it in this thread and compare some of the results with a professional grade (Ophir head I think) LPM from a near by school who allowed me to use their LPM. However, theirs is rated at a maximum of 3W, so only lasers lower than 3 watts were tested.
I received the package very well packed with a lot of bubble wrapping: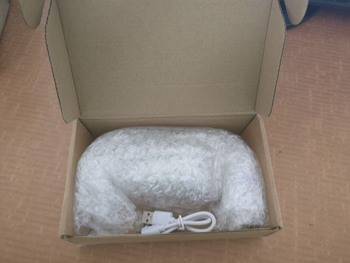 The LPM is smaller in real life than I thought. It is about the size of a pager from the olden days.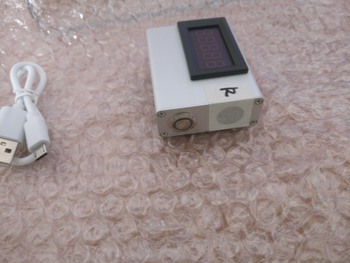 Here you can see the ON/OFF button and the sensor (covered with tape)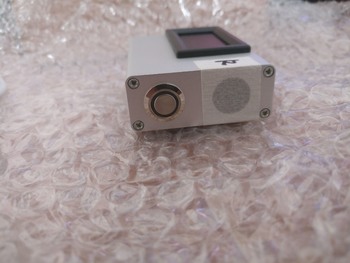 A micro-usb charging port: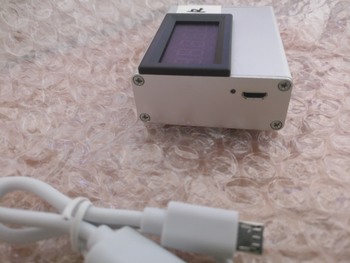 The LPM came charged. Turning the device on, you can see the nice red backlight. If you are ordering one and use a lot of green, blue or purple lasers, make sure to get it in red, otherwise you won't be able to see it with your protection glasses on (YES they should be on if you are using a 5mw< laser)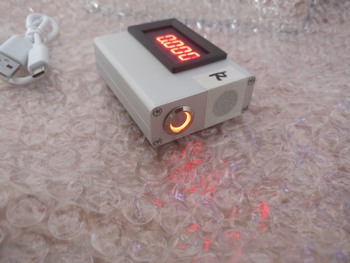 Starting off the test with a Sanwu pocket 488nm, advertised to output 60mw: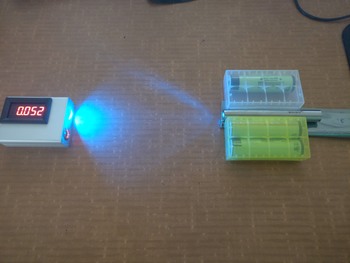 The meter gave stable reading of 52mw within 5 seconds in. Comparing it to my previous measurement using a professional LPM, this was a really nice result.
Next we have a 405nm BDR-209@530nm with a G9 lens: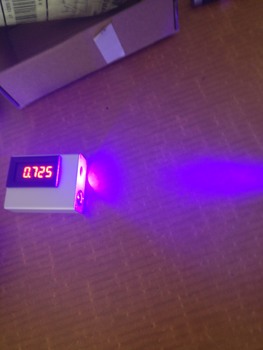 A stable reading of 725mw compared to a previous reading of 745mw.
My new NDB7675 9mm 462nm running on my very old (2012) FMT V2 Boost Driver set to 1.5A: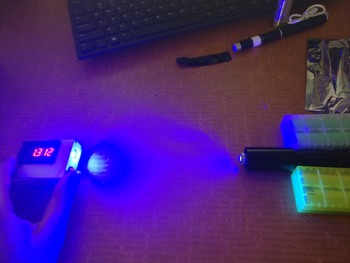 A reading of 1312mw compared to a previous 1410mw reading.
Sanwu Guardian 1W 520nm: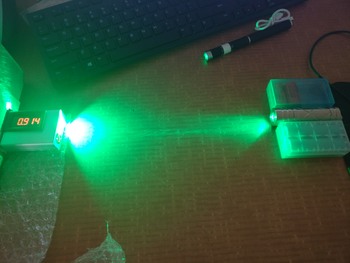 Next up we have my N465nm set at 4.0A. One unfortunate thing about this laser is that it rolled off the table and fell after the test. The diode died
but I still have a picture of the reading so hopefully it didn't die in vain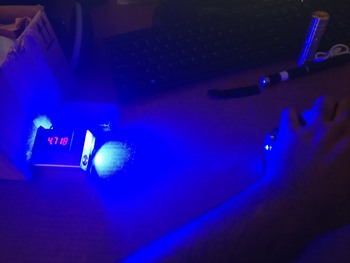 Finally my NUBM44 with a G7 set to 4.5A: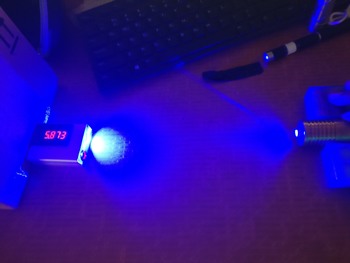 It took about 20 seconds to stabilize
Final thoughts:
Overall this LPM performed very nicely in my opinion. It is small enough to really fit in my jeans but performs just fine even with 6W lasers. I have no idea how they managed to make something like that lol. I didn't have any issues with the coating smoking, and as you can see below, there are no burning marks: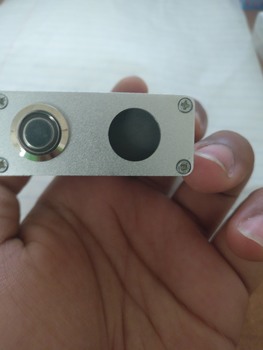 If you are buying this LPM as a hobbyist and looking for a fairly close estimate to how much power your laser is outputting, I would recommend this product. If you are an electrical engineer calibrating lasers for LASEK eye surgeries, then you may need to look for something else (that will cost more than 80 bucks).