Joined

Sep 30, 2009
Messages

227
Points

18
This is my first laser review so here goes:
Price - $150 (£91.65 approx)
Specifications (from Rayfoss.com):
Size:φ40*220MM
Wavelength:532 nm
Power output:180-200mW
Safe Class:ClassⅢB
Circuit:APC
Dot shape: Dot——Circle
Beam: CW
Tolerance of power output:<15%
Dot Size:10 meters<φ18MM
Focus Style:Fixed
Workig Voltage:DC=4.2V
Trigger Voltage: DC=3.6V
Pre-heat duration:No
working Temperature:+20℃~+30℃
Storage Temperature:-10℃~+40℃
Power Supply:One pcs 18650 rechargeable with charger (3.7V,2400mAh)
Color: Electro-plate Black
I ordered this laser on the 2nd of October, payment went through without any problems and I received confirmation of my order from Faona strait away.
The order took along time to be dispatched, due to a Chinese national holiday and it was eventually delivered to me on the 15th of October. communication was good throughout.
I was very excited when it arrived, and immediately inspected the box for damage, and there was none.
The whole host and lens assembly are made from metal apart from the ON button. This one also has the power LED and the tail key switch option.
The quality was higher than i was expecting and the laser feels solid in your hand. The focusing 'wheel' has a smooth movement and is not loose, while
the lens cover opens with a small click and is slightly loose when it is closed, but this is not very noticeable.
This is the first green laser that I have owned so I was impressed when I switched it on to say the least. The beam can be clearly seen in a light room
with no smoke in the air, and looks fantastic on a dark night. The beam seems stable and although I have no LPM to verify the output, I can assure you that is has no problem lighting a match or burning dark materials such as plastic paper, electrical tape and leather.
The beam can be focused to a fine point which is great for burning or focused to infinity. I have not measured the spot at a distance but at a 100 yards the spot appears to be a few inches in diameter.
After 3 weeks of using that laser for a small amount of time each day with a duty cycle of 30-60 seconds on and 15-20 seconds off it is still working fine and still looks brand new
I chose this laser because i had read a couple of reviews on LPF saying Rayfoss were good to deal with, and as i had a reasonably small budget this seemed like the one to go for. Overall i am very happy with my purchase and would recommend this laser and Rayfoss to anybody looking to buy a reasonably powerful green laser on a budget.
Below are a few pictures i have taken since getting the laser: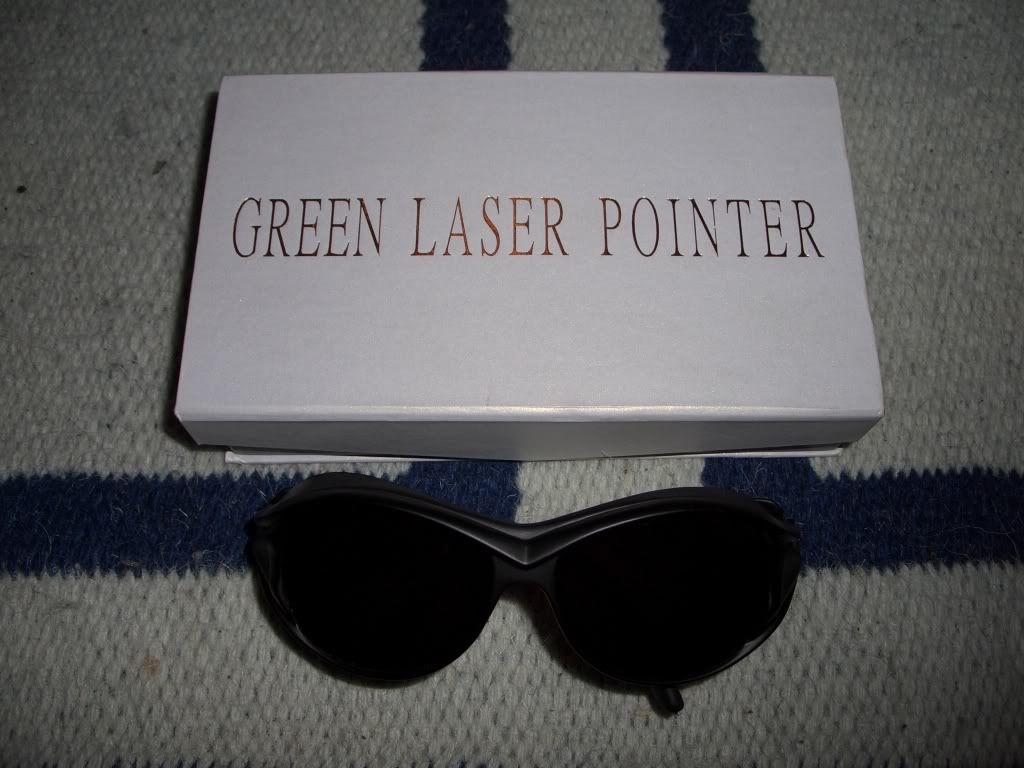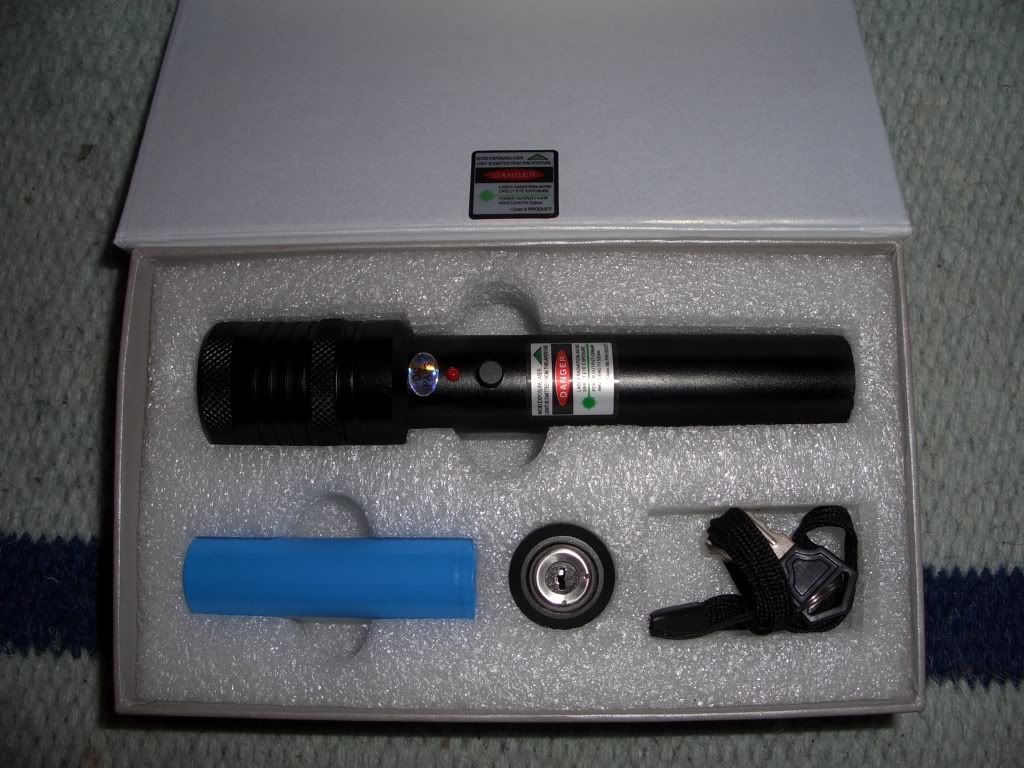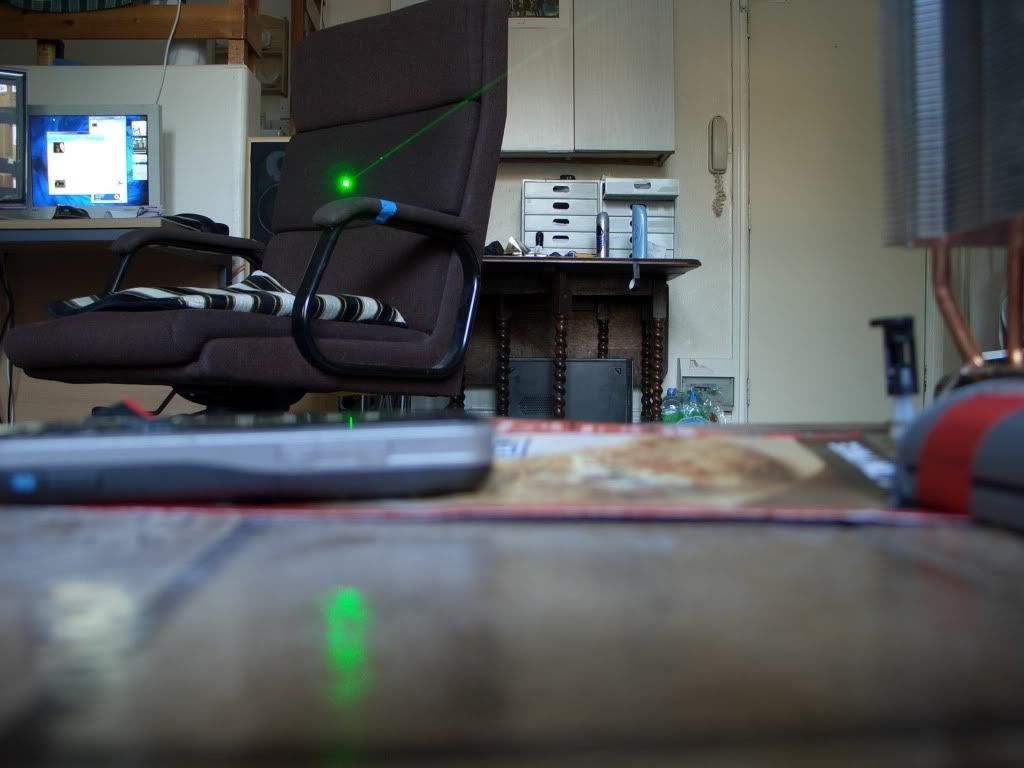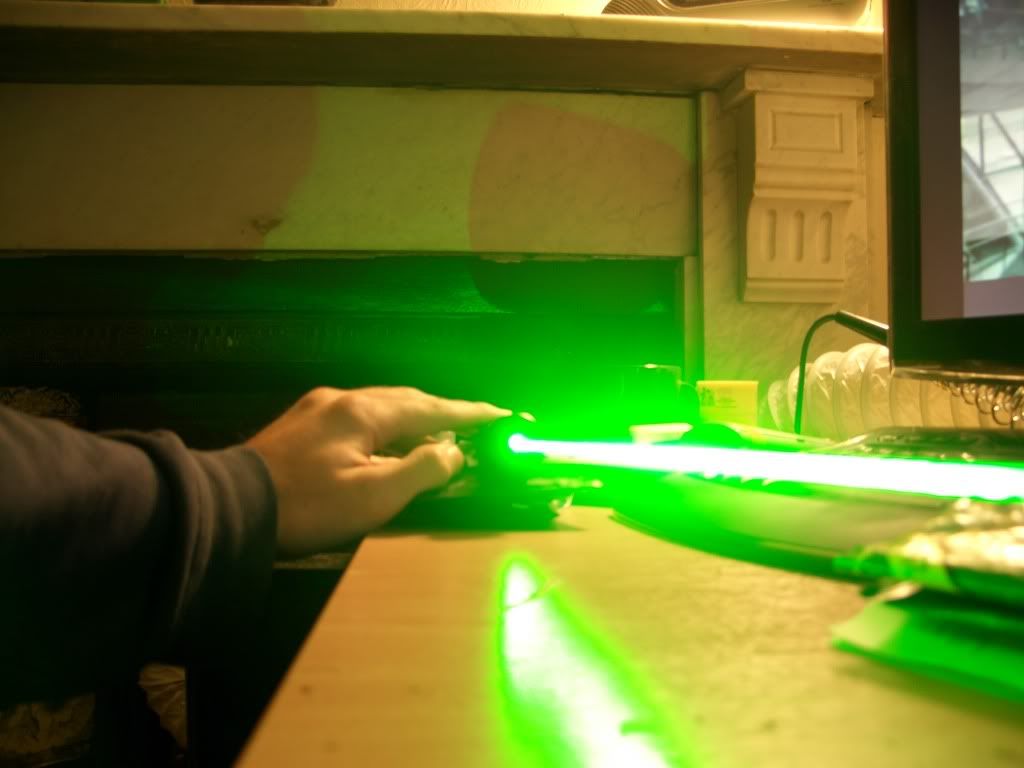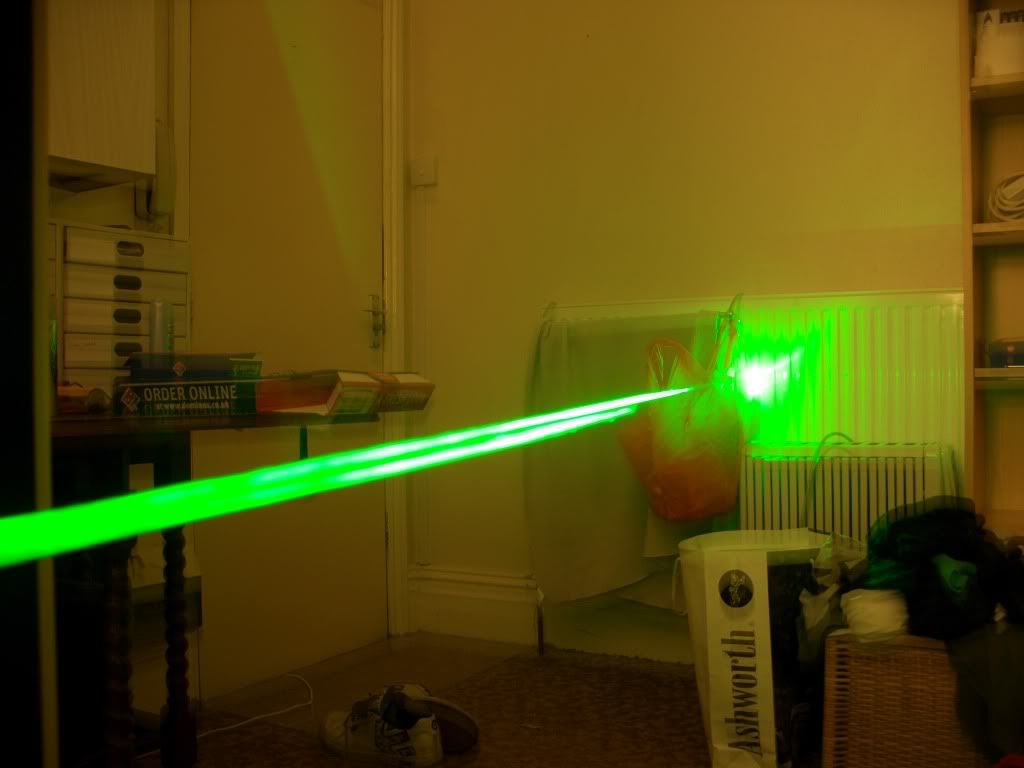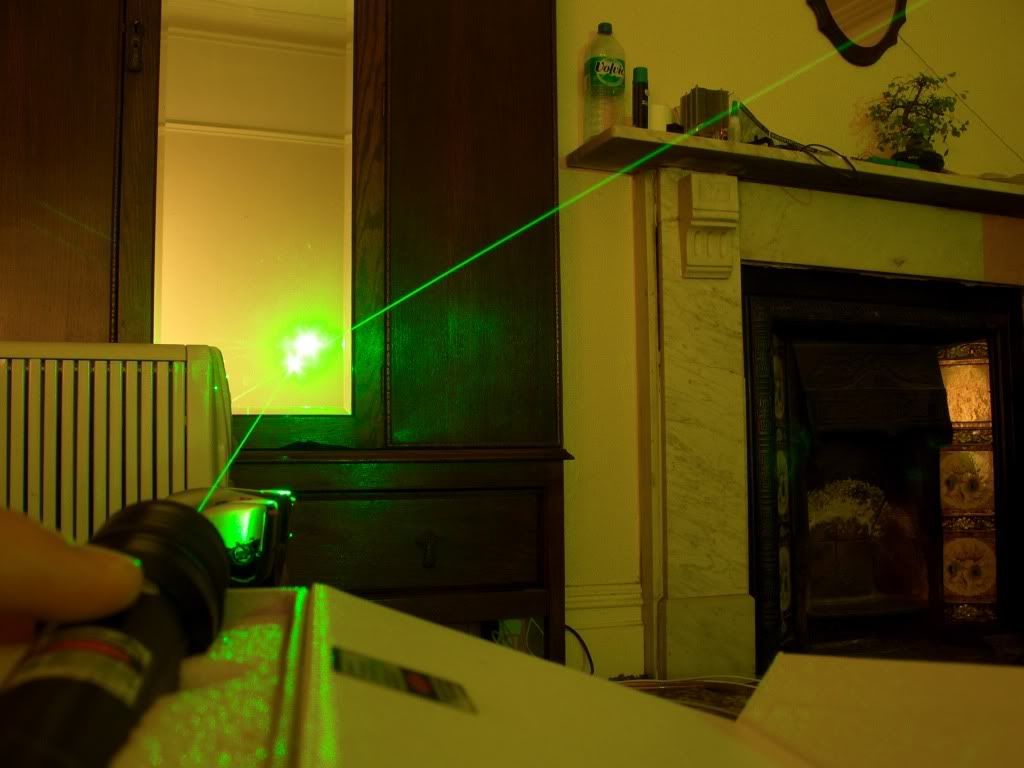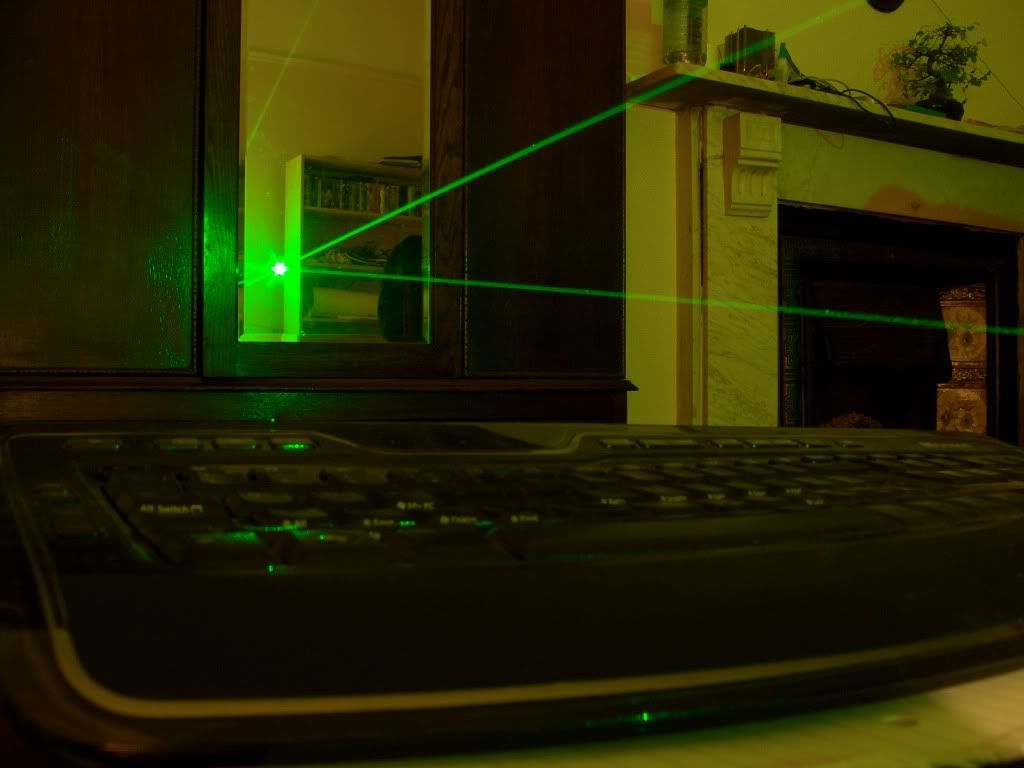 EDIT: Here are a few more beam shots...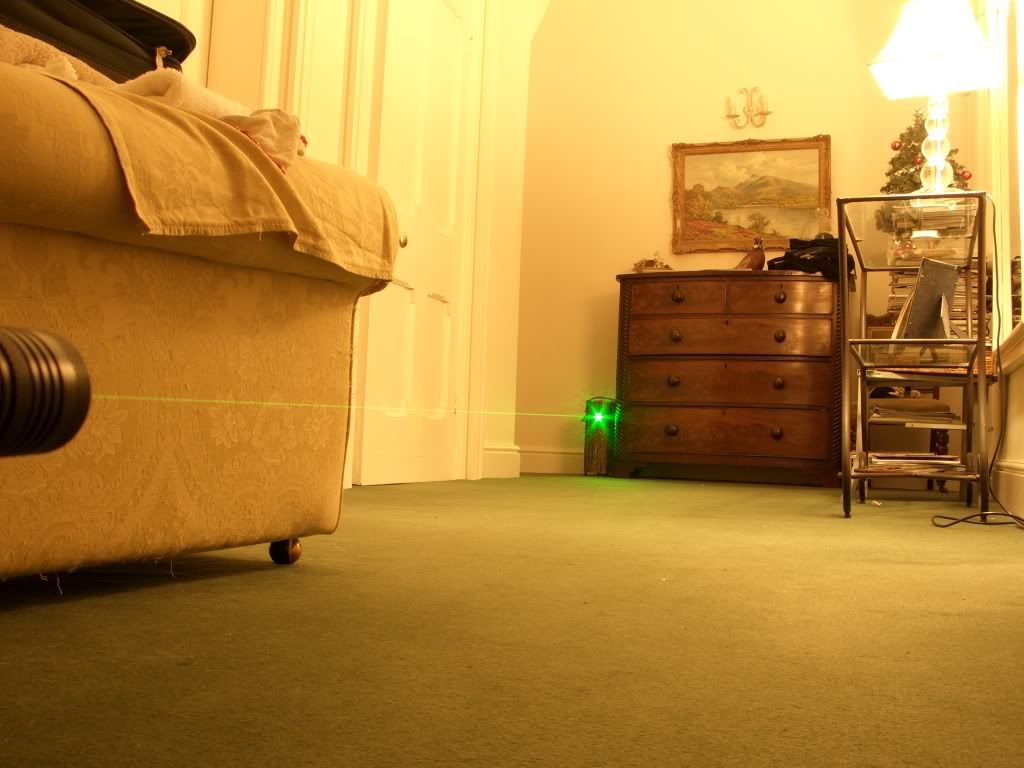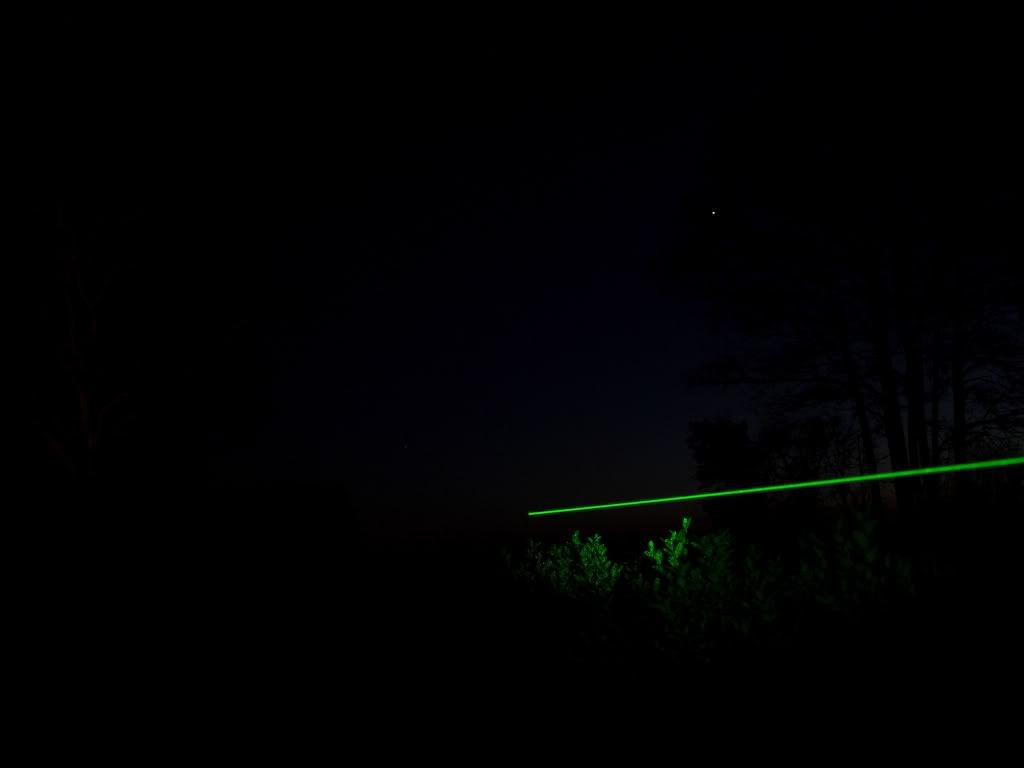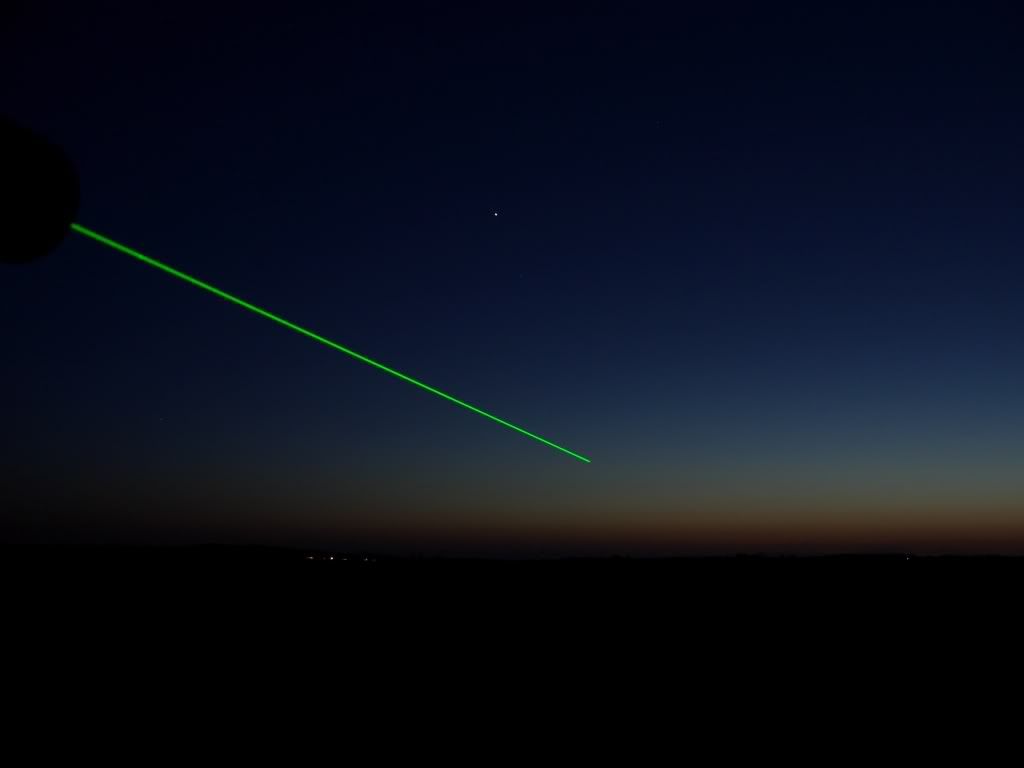 Last edited: