Joined

Feb 5, 2008
Messages

6,310
Likes

447
Points

83
Hey people,
Recently me and a buddy of mine saved up money and went for high power green laser (as high power green was all that's missing from our collective collection
)
So naturaly we went for O-like's budget choice and I bring you my opinions (and 10 MB of photos).
Laser at hand:
http://www.o-like.com/index.php?main...roducts_id=121
Price in total was $234
Laser was shipped 8/11/2011 and arrived 8/22/2011. Pretty darn fast, shipping from China to Croatia.
So da box arrived:
Close up on declaration:
Looking good
Now, inside the box: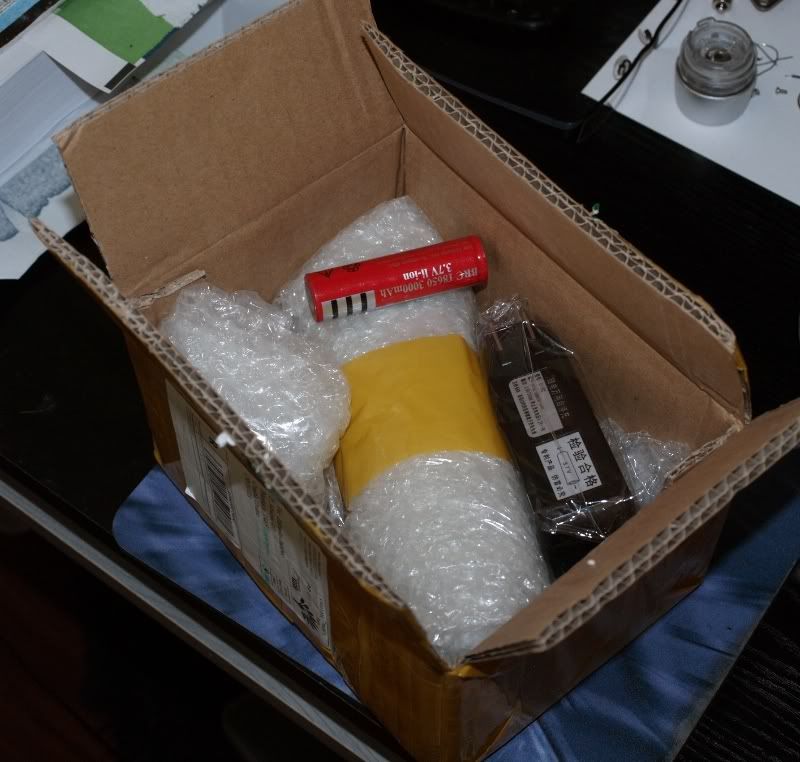 Well packed if you ask me.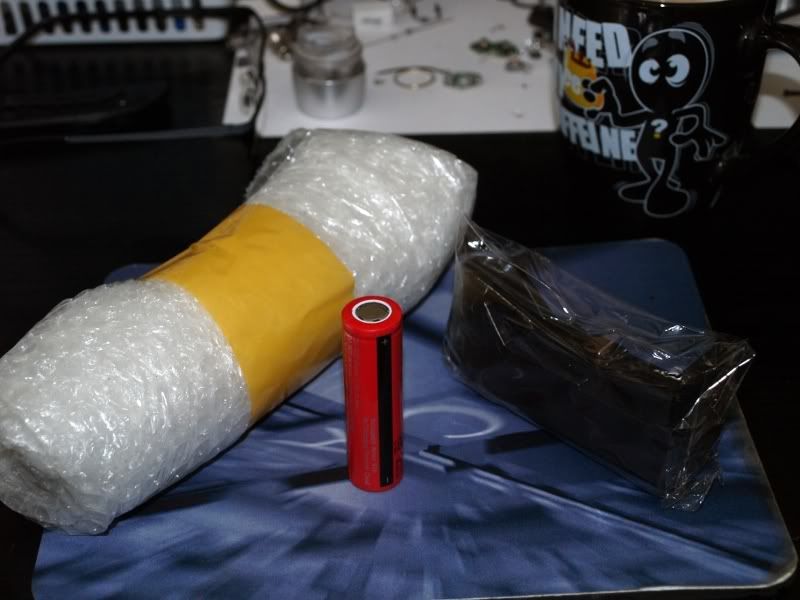 Charger with US-style plug.
Will be giving it away with next heatsink purchase as it's useless to me.
Now, the battery included seems to be good:
3.88 V right out of the box, ready to go.
Here's the laser itself:
Compared to battery for size reference.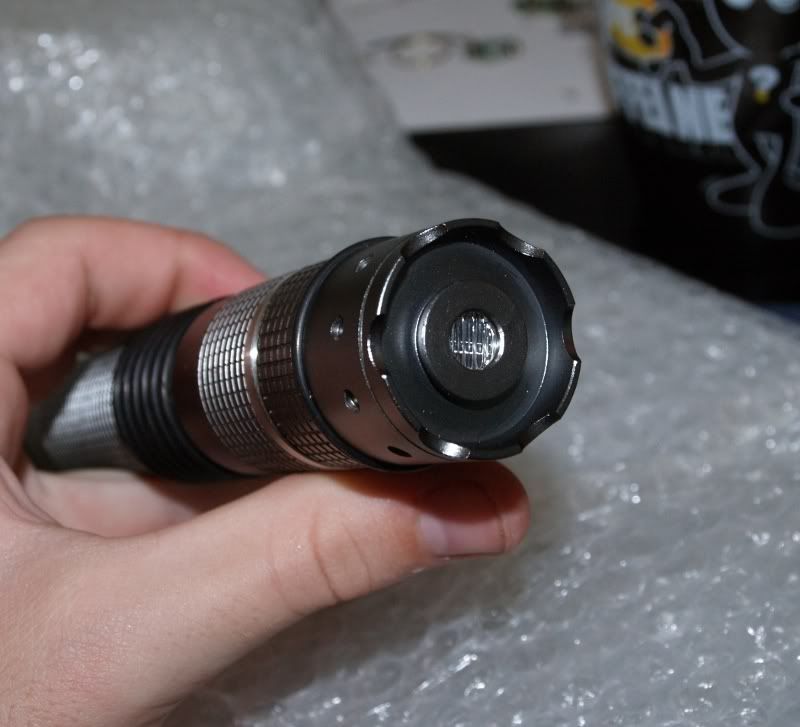 Comes with line generation lens right out of the box.
Tailcap detail.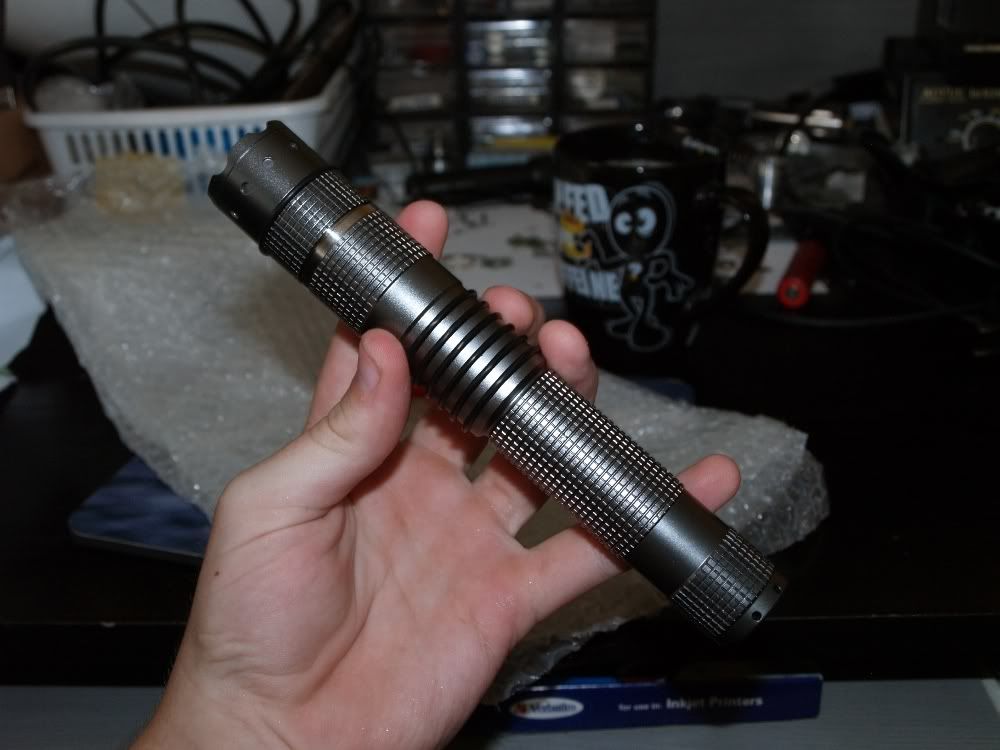 It feels really good in hand. It's a bit heavier than I'd expected, too.
I went to put the battery in but first I took a look in the barrel and found this: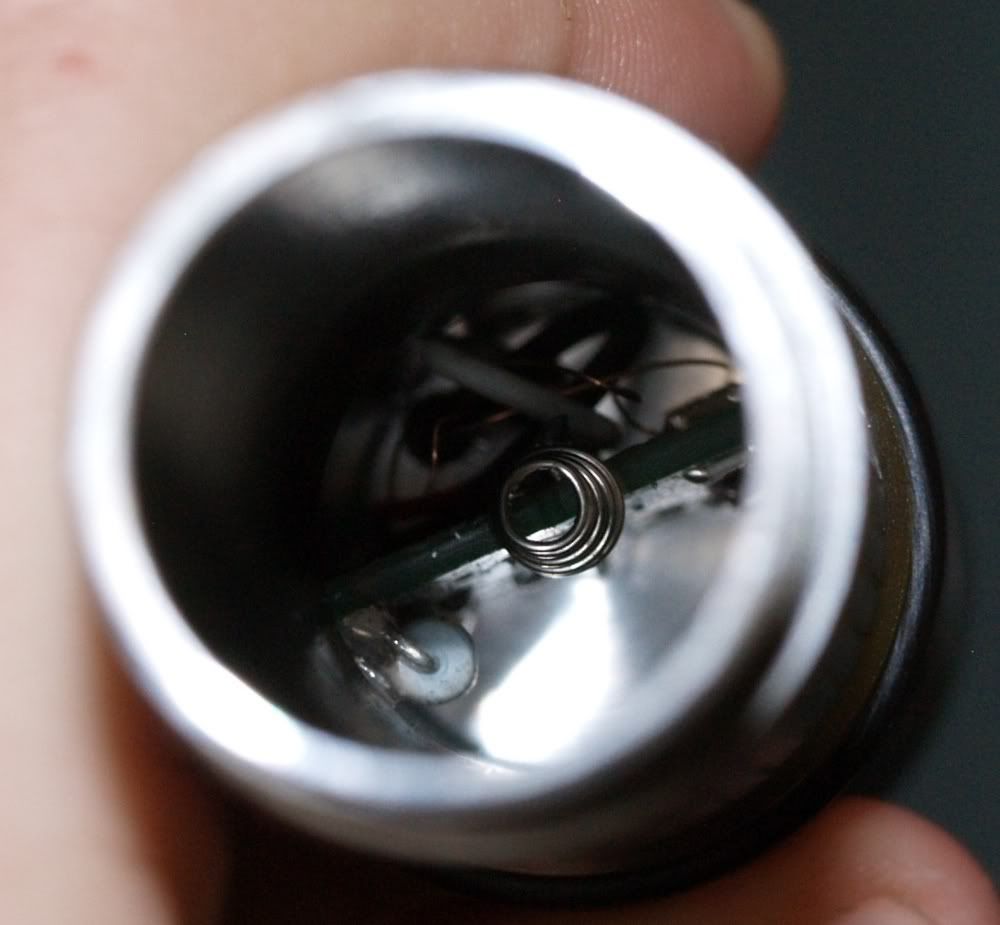 There's some piece of wire going around, not sure what's that supposed to be. My bet, resistive wire to get really small ohm value for possibly voltage reference. In any case, doesn't look all that well. Inserted the battery and, used tweezers to touch the battery and host, in case of a short I can quickly break contact and remove battery. If you were to have tailcap on and battery shorted, you're holding a pipe bomb in your hand.
But, all in all:
This is one bright laser.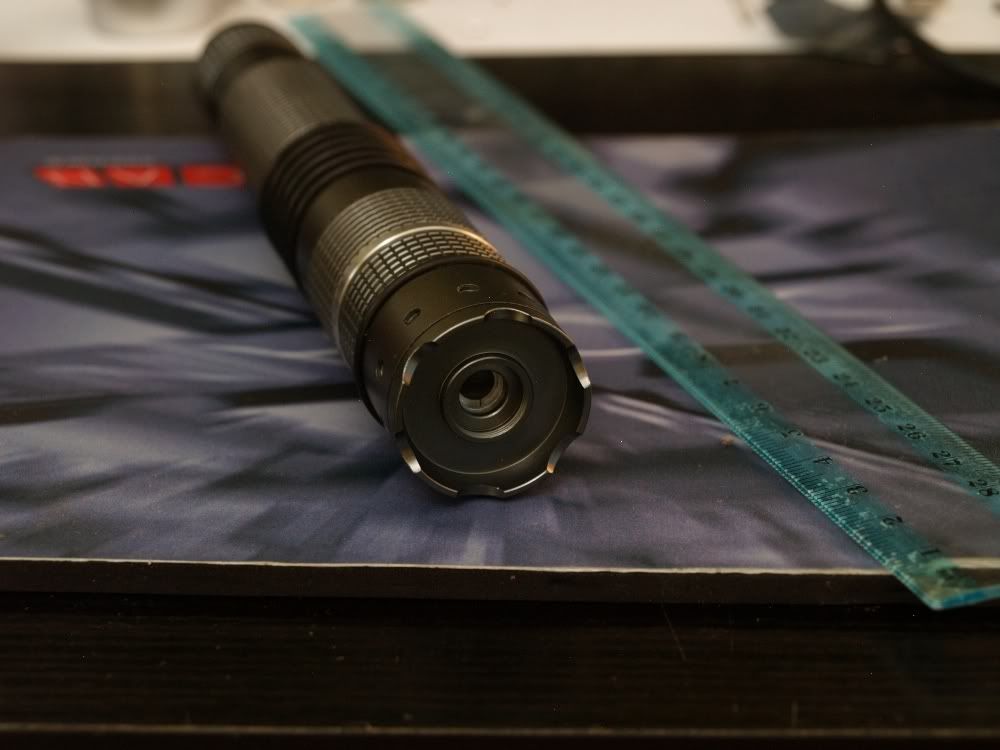 Beam in well lit room at daytime: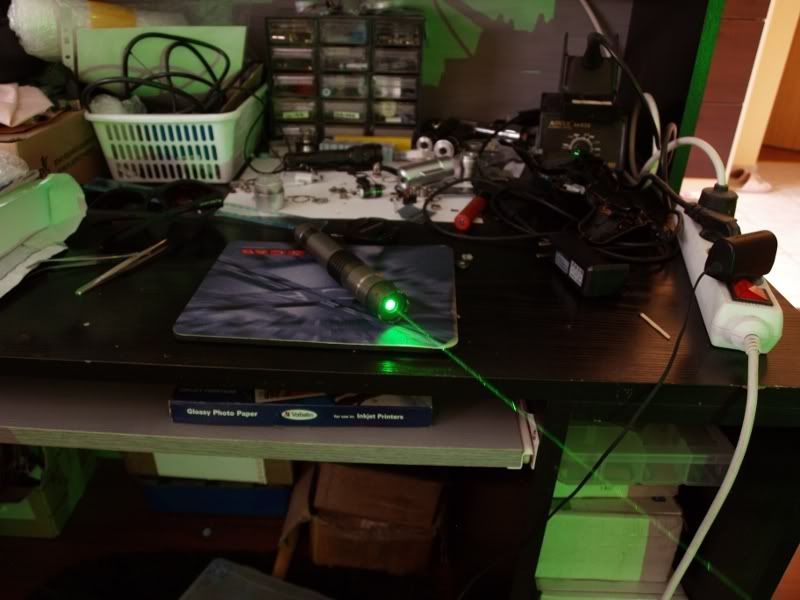 Laser is focusable by simply turning the head, as you can see.
My impressions:
Battery barrel is not too narrow, can fit all batteries, including protected ones.
Heatsinking of the laser is done really well, even after short operation of 10-15 seconds I can feel the heat coming out of the head, and after taking some photos and having the laser on for longer time, I could felt it getting warmer and warmer.
This means that there's a really good thermal contact and diode and/or crystals are being well cooled.
Power appears to be very stable and laser stays in firm TEM00 mode all the way. No fluctations or mode hops.
On the front of the head, there's a small thread allowing usage of star caps and all manner of diffraction grating goodness.
Pros
:
-Epic design
-Good heatsinking
-Stable power
-Smooth threads
-Clicky switch at tailcap
-Focusable, smooth action
-Comes with battery, charger, and line generation lens
-Fast shipping!
Cons
:
-Clicky, although has a good action, is very light to the touch - simply touching it causes the laser to flicker
-Charger included was in US style plug
-Driver heatsinking questionable
Sum up
: Buy it. Now.
For $234 this is the best greenie you can get.
Video added!
Last edited: