Deleted member 16589
Guest
Recently bought a 488nm 5mW Novalux Protera DPSS Laboratory Unit
from a not so good seller on eBay.
So here is a short summery on it.
At first when I mentioned to people I was going to buy this they said it was a rip off but after talking to aryntha here on LPF, I decided to go ahead and buy it.
The seller wanted $300 for it so but he accepted my offer of $250 (he would not take any lower)
After it arrived and I figured out how to turn it on. But it only output 1mw so Aryntha told me how to boost the power.
You will want to CAREFULLY, while the laser is running in 'full" 2mw mode—

1) Adjust, slowly, (I believe it is counter-clockwise) the pot that is covered with red goo (break the red goo) right next to SW1 on the bottom left of that picture. There are two on the bottom left. [_][x] [SWITCH] .. you want to adjust the one closest to the switch for highest brightness. DO NOT TURN IT TOO HIGH. If the brightness starts to go DOWN, then turn the screw in the other direction, slowly, until it goes back up.

Once you have reached highest brightness with THAT pot,

2) Adjust the pot in the upper right "R1" of that pic, the one near the laser head connector. Adjust this one for maximum brightness too, slowly, until you get the best output.
Here are some pictures of the head compared to my Lasever head.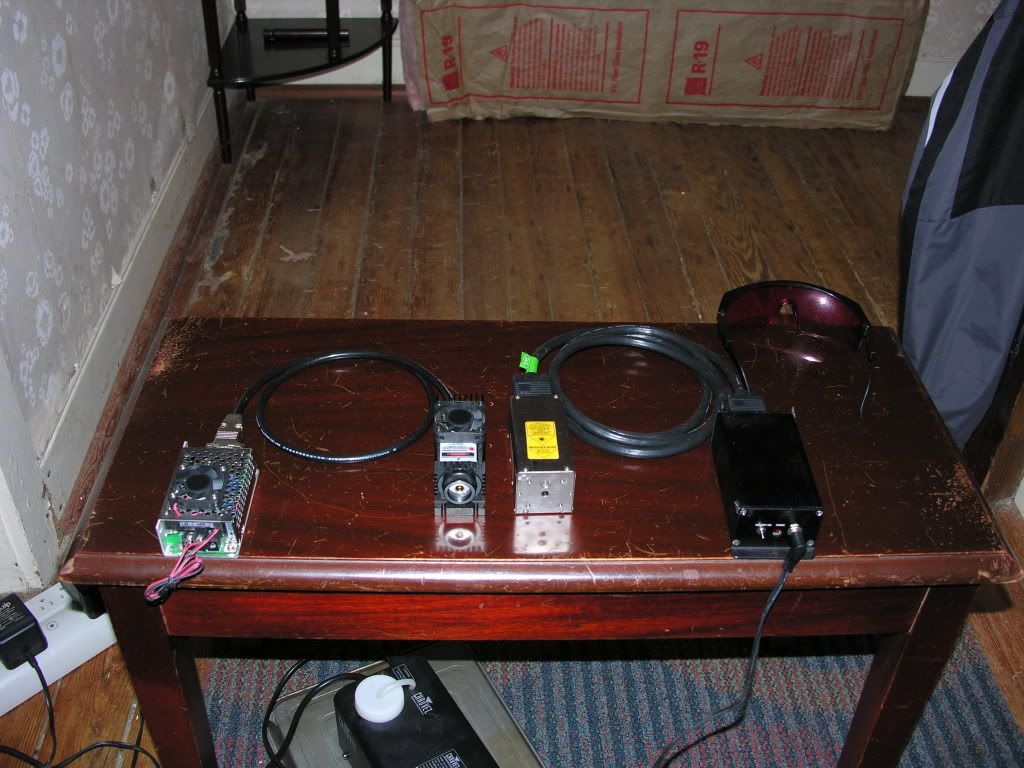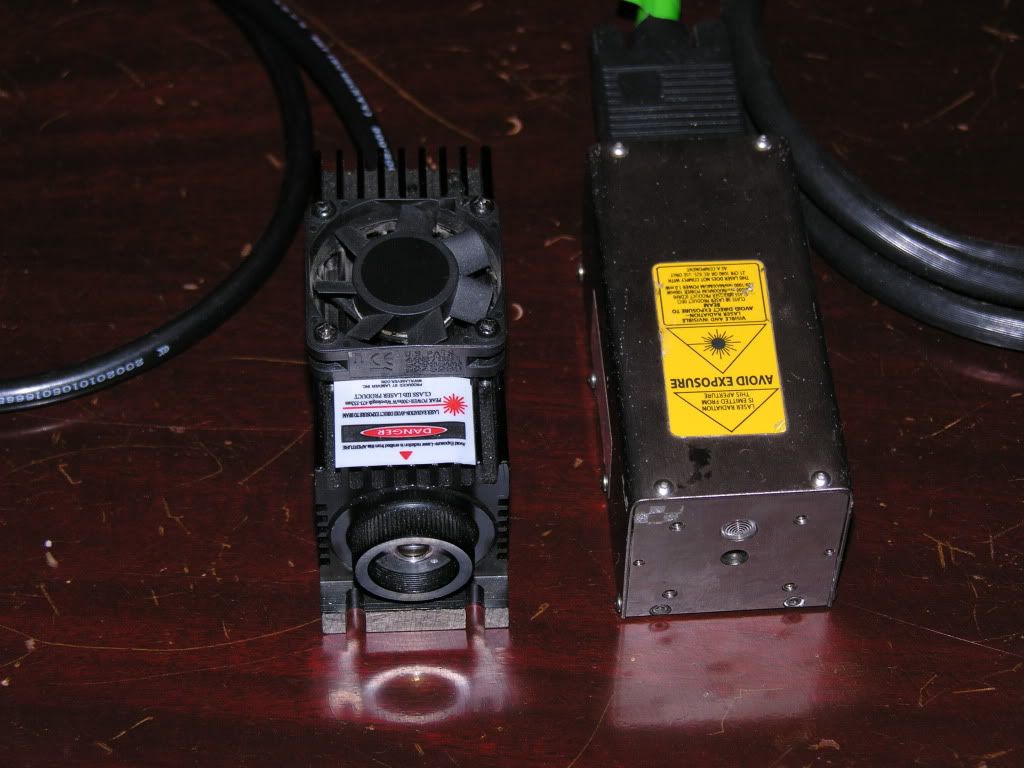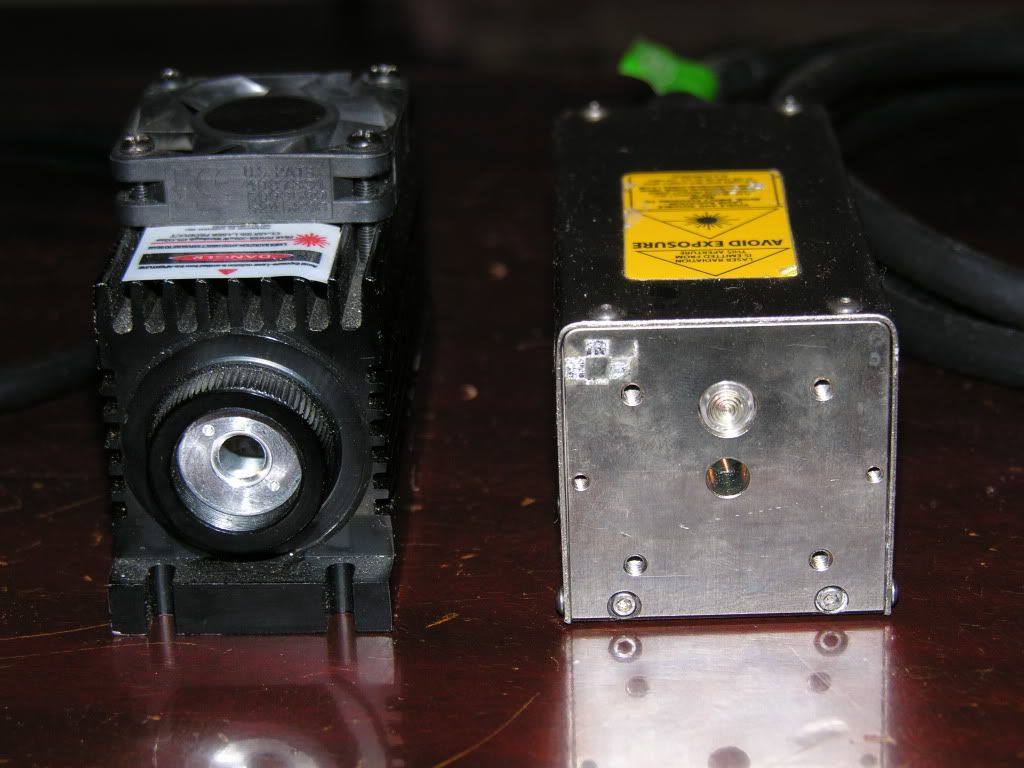 The Head
When my head is turned on the indicator light does not light.
But if you take a close look inside the head
on the ribbon cable there is what looks like a missing resistor in the cable.
But when you put a jumper across the two leads the light lights up.
More Pictures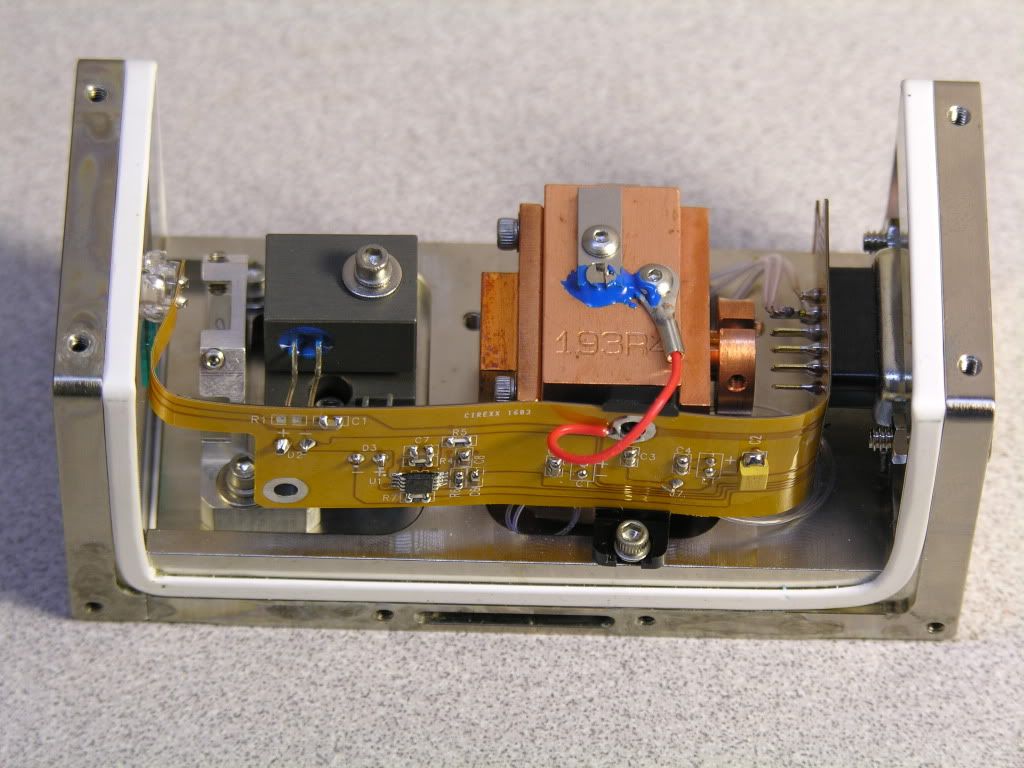 \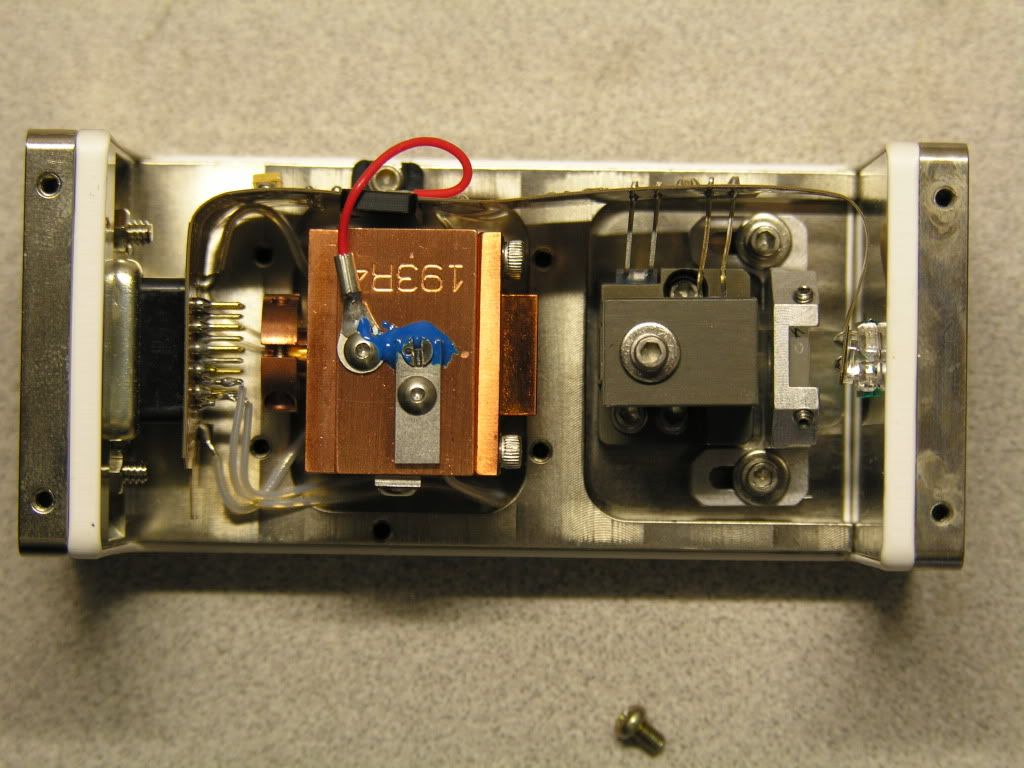 The Output Power
Using different configurations I got different output powers.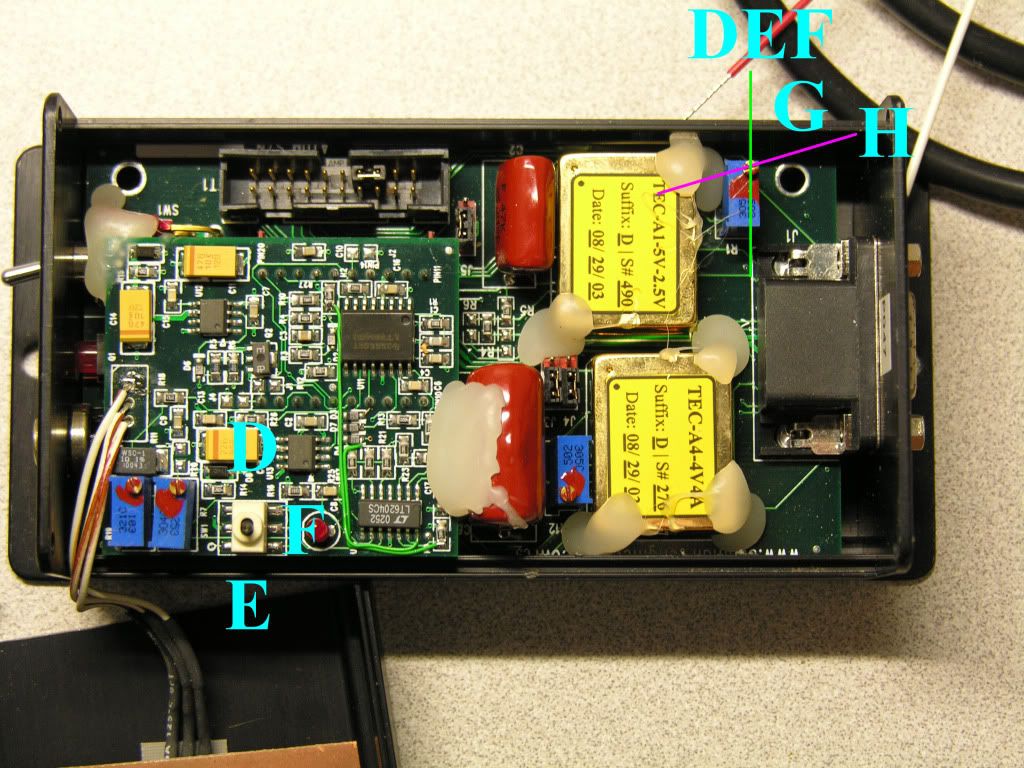 When the settings are
Pot DEF & switch D you get power D on the graph 1.5mw
Pot DEF & switch E you get power E on the graph 4.5mW
Pot DEF & switch F you get power F on the graph 15.5mW (F is straight up)
Pot G & switch F you get power G on the graph 13.5mW
Pot H & switch F you get power H on the graph 7mW ( for best diode life )
And now beam-shots at 15mW.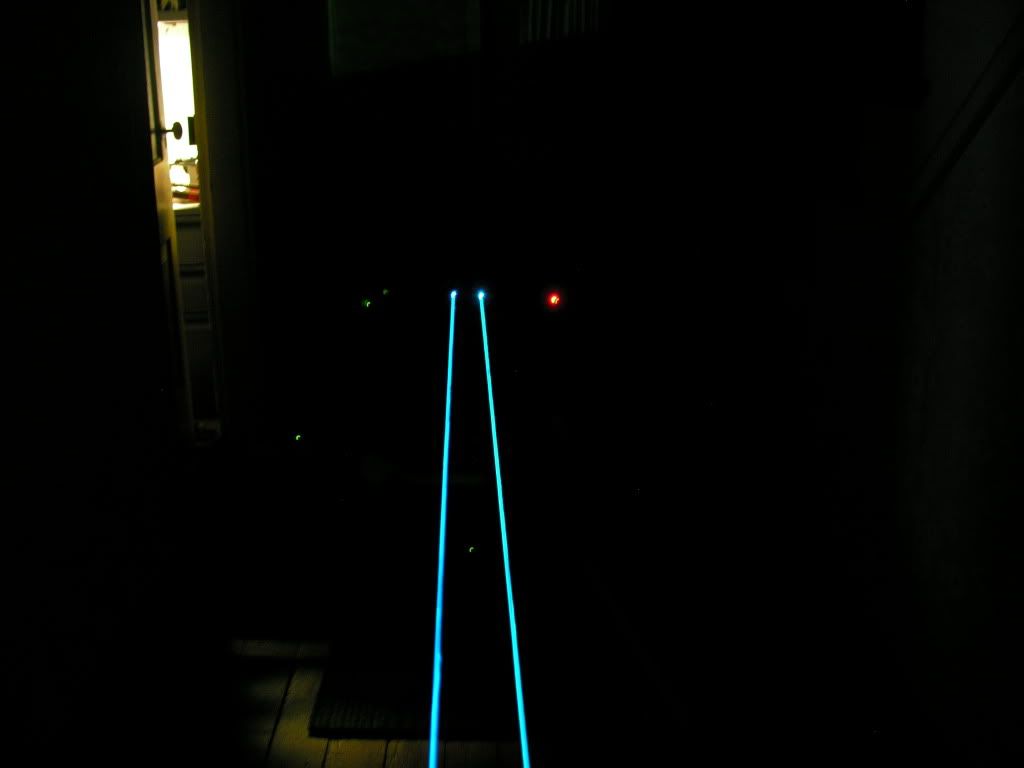 A huge thanks to twhite828 for the Graphs.
Last edited by a moderator: