Hey guys this is the reveiw of the Rifle445, The Artic clone, that many of you may have seen and some may have already.
DISCLAIMER: This review was done with a discounted purchase and was made in an attempt to be as unbiased as possible
LENS MOD HERE --->
Click Me
This laser comes from the company Lazerer.com based in Hong Kong. I receieved a review and is not the same that a consumer would receive when purchasing the same unit
HERE
if one choses to do so.
This laser arrived in 10 days from shipment on the 26th of July 2011 and arrived in the mail box on the 5th of August 2011.
There are options to have an aluminum case called the deluxe option which comes with the projection heads, battery, charger, and glasses. I just chose the regular and got the different heads for this reveiw.
Shipping
This is the envelope it came it, Marked with Lazerer.com on the package and the standard international customs tag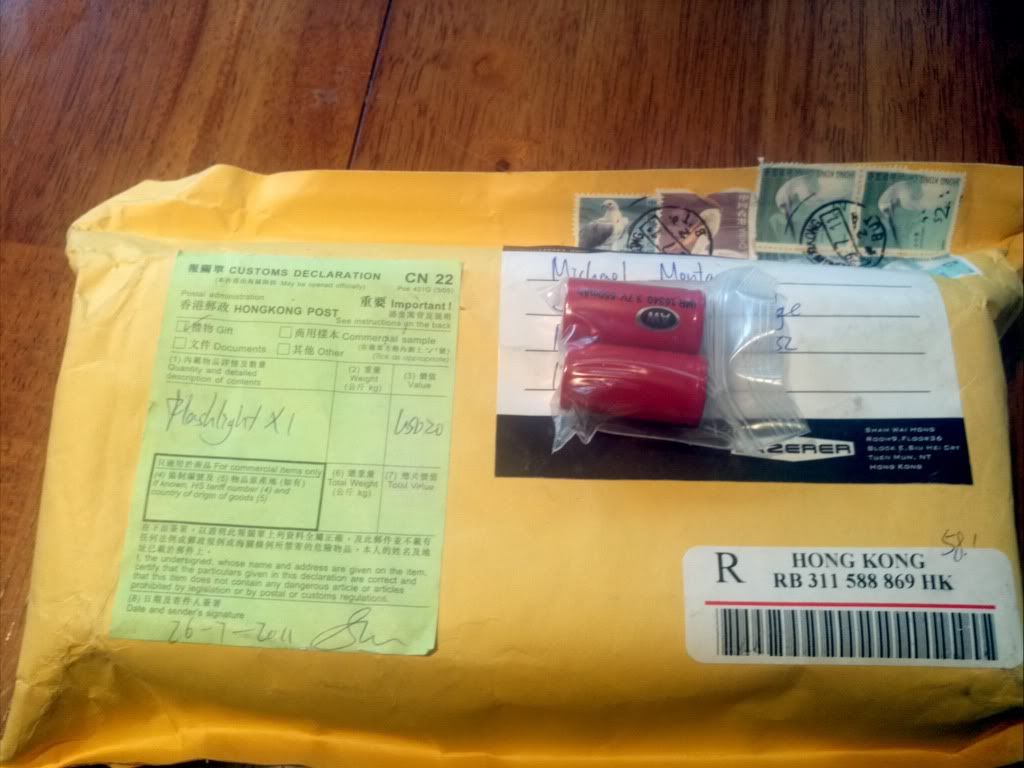 Tech Specs
Since I don't have an actual Artic I took the size differences and laid them out.
Arctic - 228mm x 35.8mm
Rifle - 191.3mm x 27.7mm
Power - Rated <800mW; Actual 809mW
Wavelength - 445
Material - Anodized Aluminum
Power Source (1) x 18650 (3.7v)
My Findings
I have never owned or seen an actual arctic and I know others who have so I will not be doing any comparison other than the size.
Looking over the Laser I see many things I like and some I don't.
Pros:
-It feels great in your hand
-It has good power (LPM'd at 809mW)
-Nice construction, being the body is three solid pieces
-The tail clicky rubber can be replaced for those of you who do not like the orange ( I changed mine to GITD green
)
-Single Li-Ion battery source
-Actively Focusable
-Switchable projecting pattern heads
-Nicely machined with a few exceptions
-Has the nice looks of an Arctic in a smaller size
-Can come with a Power Garuantee
Cons:
-Burrs on grooves on host and projector heads (They just annoy me)
-No operating instructions were included (maybe because it was a reveiw unit :thinking:
-Label was mispelled and correct place to fit it is on the focusing head
-No battery or charger inlcuded with base purchase
-No safety mechanisms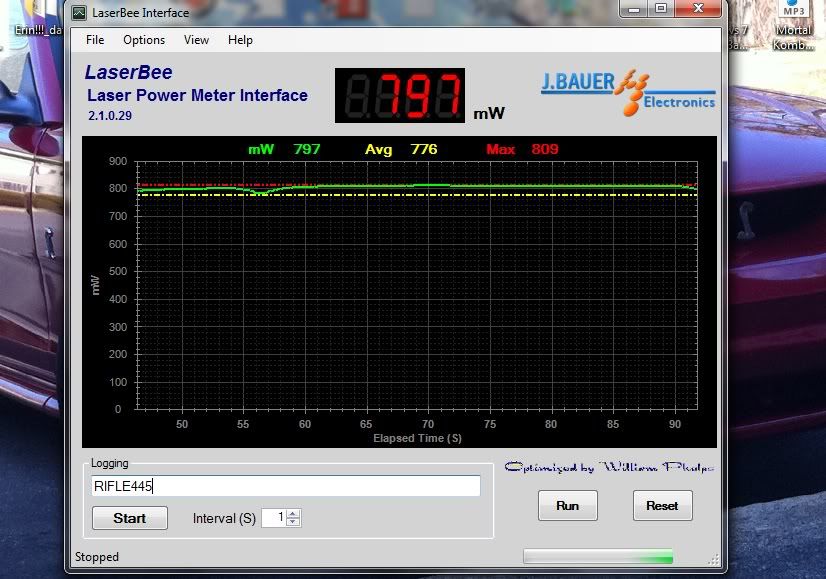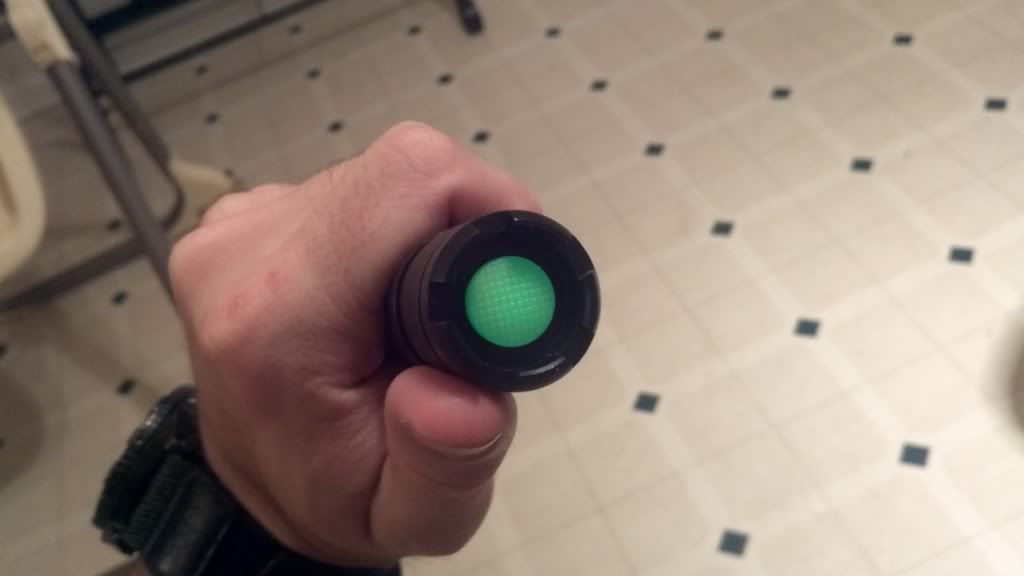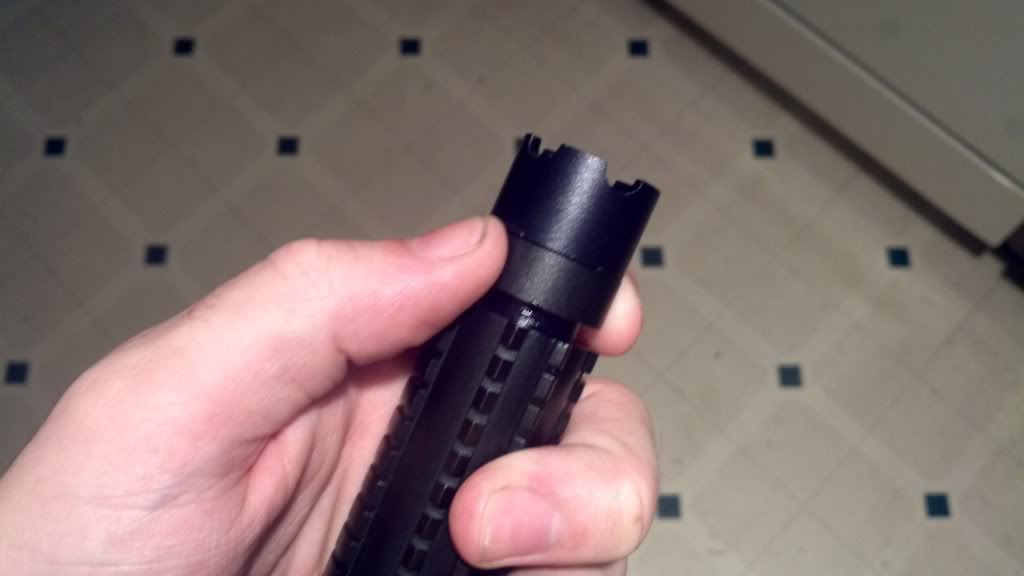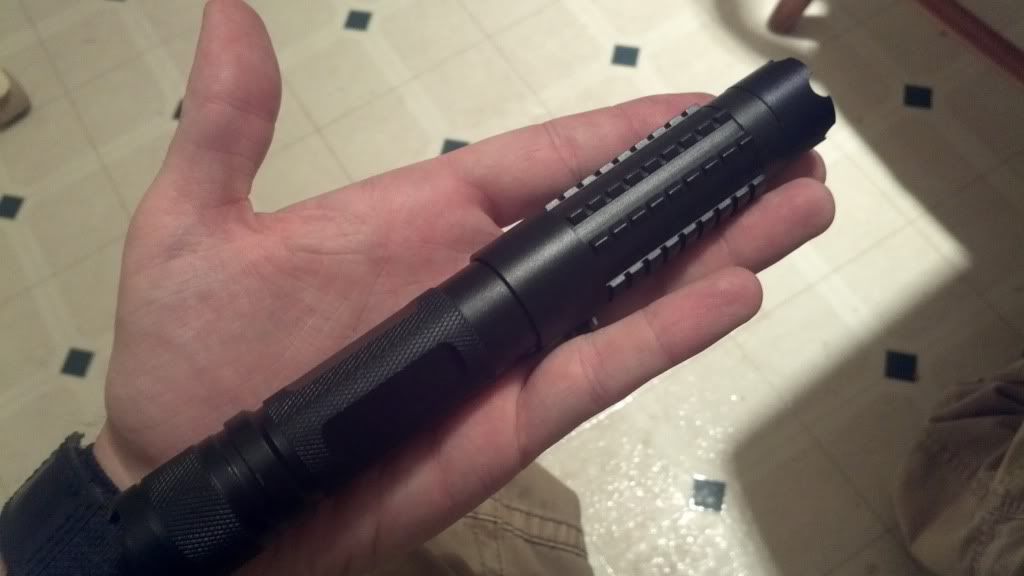 Overall:
This laser has some nice looks and good power. The owner of Lazerer was a nice guy to deal with and was very prompt with questions and PMs. It has a nice solid feel and is machined with a decent qaulity. It comes at a decent price compared to it's rival and it's actually in stock
and would not hesitate to buy this if you are wanting an arctic and want to actually receive a laser
Thanks for looking guys, Let me know if I left anything out
Last edited: