Joined

Dec 17, 2010
Messages

1,144
Points

48
A few months ago, I was building a tiny keychain host with a lpc-815 and a Lava Microflex driver. Long story short, the fit for the driver was extremely tight. I insulated the driver with electrical tape and installed it into the host. When I powered the laser on, nothing happened. Upon disassembly, I saw the tape had holes where components had cut through it, which i figured had shorted the driver. The driver did not output any current, so it was thrown to the side of my worktable for salvage parts.
As of late, everyone, including me, is looking for microflex's, since the good Dr has had a shortage. So, I picked up that shorted flex today and started testing it's components. I discovered that the pot had been damaged by the tight fit and the rotary dial was almost off of its base.
broken pot after removal (diode for size comparison)
I searched around for a pot and found that a BDR-SO6J sled has several pots just the right size.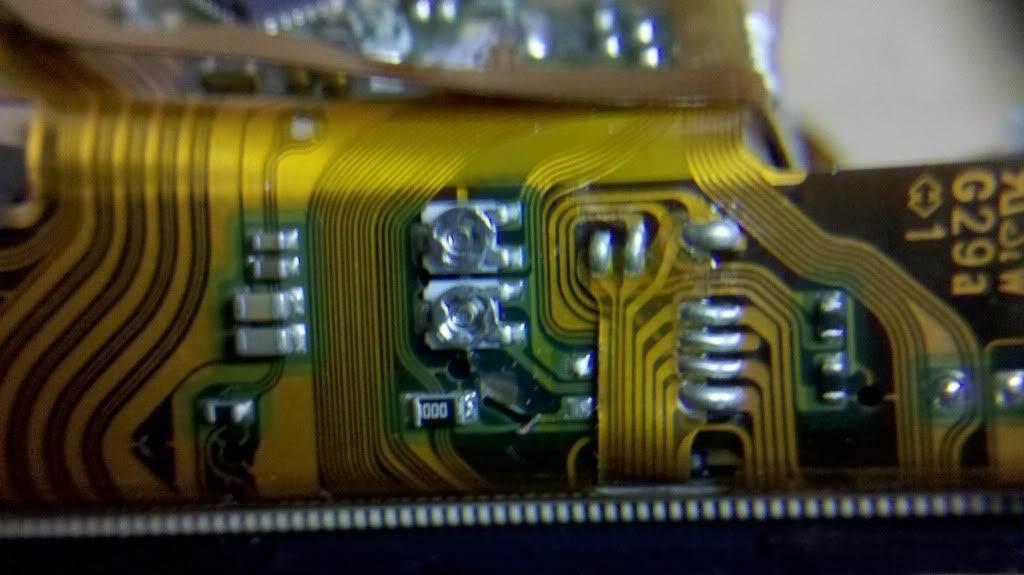 After desoldering the pot from the sled, I resoldered it to the flex.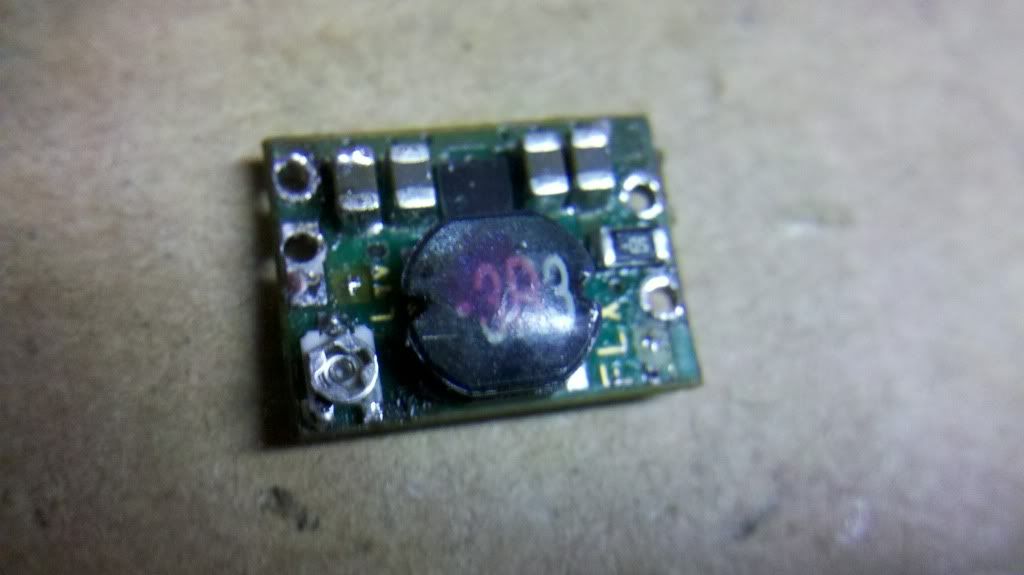 I said a prayer, and powered it up with my test load attached....and it worked!!:wave: The flex doesn't have quite the range that it originally had, but it works and the current is quite adjustable thanks to the bridgeable resistors.
I just wanted to share this little discovery in hopes of helping someone else resurrect their dead flex. I do recall hearing others on LPF saying that they turned their pots one too many times and they broke off. This is a way to bring those back to life
Cheers!:beer: