Joined

Sep 12, 2007
Messages

9,642
Points

113
These are available on
ebay
or from their
site
. See
this thread
for a lengthy discussion on them.
Various members donated money so that two diodes could suffer in the name of science. Thanks, guys!
The main drawback is the large emitter size of ~40x2 microns. For comparison, 445nm diodes are 1x15 microns. This means they have a nasty fast axis. More on this later.
Equipment used for testing:
Gentec TPM-310 power meter
Science-surplus spectrometer
Mastech bench power supply
Aixiz glass lens (for red) was used for these tests. Acrylic provided a marginal increase of power of about 3%. If you decide to use acrylic, keep the lens in collimation-mode at all times when the laser is on. If the lens is any further out, the wide beam will start melting the sides of the lens. Other members have claimed up to 40% power increase can be had by a G1 lens (I did not test this). A 445 aixiz lens resulted in a 10% drop in power. Anywho, several hundred datapoints later:
Both of the diodes still live. I didn't push them past 1.85A, because there's no point
I initially thought the diode degraded, because it was making 30% less power than it did before. This turned out to be due to the slight warming of the heat sink. They appear to be very sensitive to heat.
I was going to try a prism pair to correct the fast axis, but for some reason, one does the job. :thinking: I'm not sure why.
at 6 meters with glass lens, divergence is ~3.3mRad and has some nasty wings:
At 6 meters with glass lens and uncoated glass prism, divergence is ~0.9mRad! wings are almost gone, too: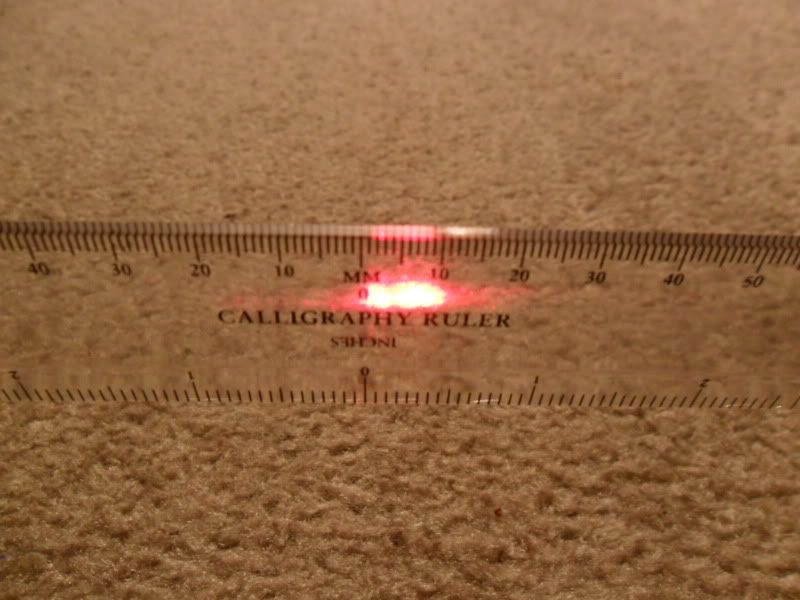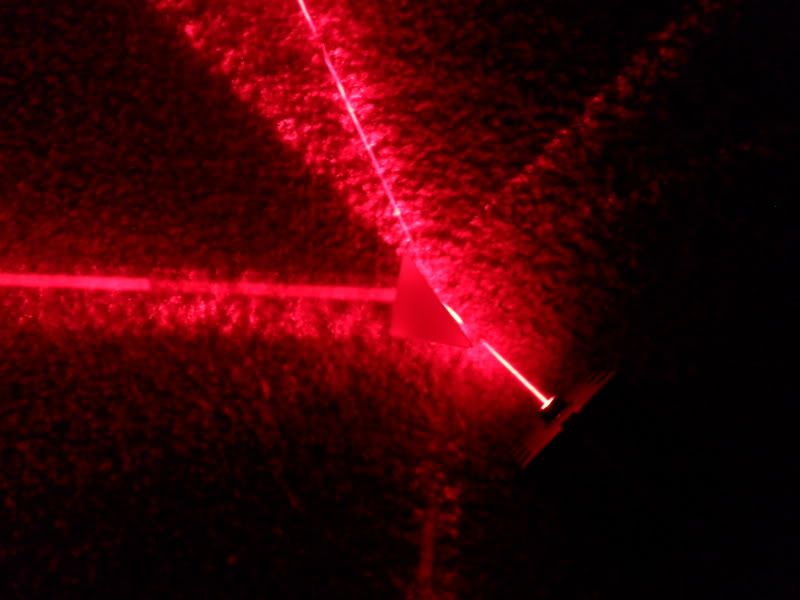 The problem is that this prism drops 50% of the power. It's just for proof of concept. I have several coated prisms on their way from surplus shed.
Last edited: