Joined

Jul 10, 2009
Messages

1,476
Points

63
Hi,
Kits In Stock: As of 11/13/2014
Black - 4
Blue - 1 (more on order)
Red - 11
Purple - 3
Green - 5
Camo - 2
Custom Anodized Green - 1
Polished - No polished in stock but we can strip and polish one for you on request. (This service is an additional $8)
The design features a heatsink that is extended out to the bezel, and is counterbored in the back for a brass ring/contact board. The hole in the heatsink is a 12mm reamed hole for aixiz modules. The heatsink with the board in it, is long enough to fit a full aixiz module, allowing you to simply buy a fully assembled module w/ driver from DTR, solder the leads to the leads on the contact board, install it, and go! These hosts do not use a pill, instead a more modular heatsink/contact board design, which will keep you from accidentally twisting and possibly breaking your leads when installing your heatsink. (I did that too many times starting out.)
Each kit includes:
501B host
501B heatsink (Polished Face)
17mm contact board soldered in brass ring with silicone wire leads and spring
1/16" allen wrench
Wrist strap
Knob that is included with your kit choice
Kit Prices:
No Knob Kit - $20ea
Knurled Knob Kit - $25ea
(Polished or Brush finish)
Smooth Flow Kit - $40ea
Assault Knob Kit - $40ea
-(These prices are excluding shipping)- $5 in USA for first kit (+$1 for each additional)
Black + Blue + Green + Purple + Red + Camo
Custom Green Anodized + Polished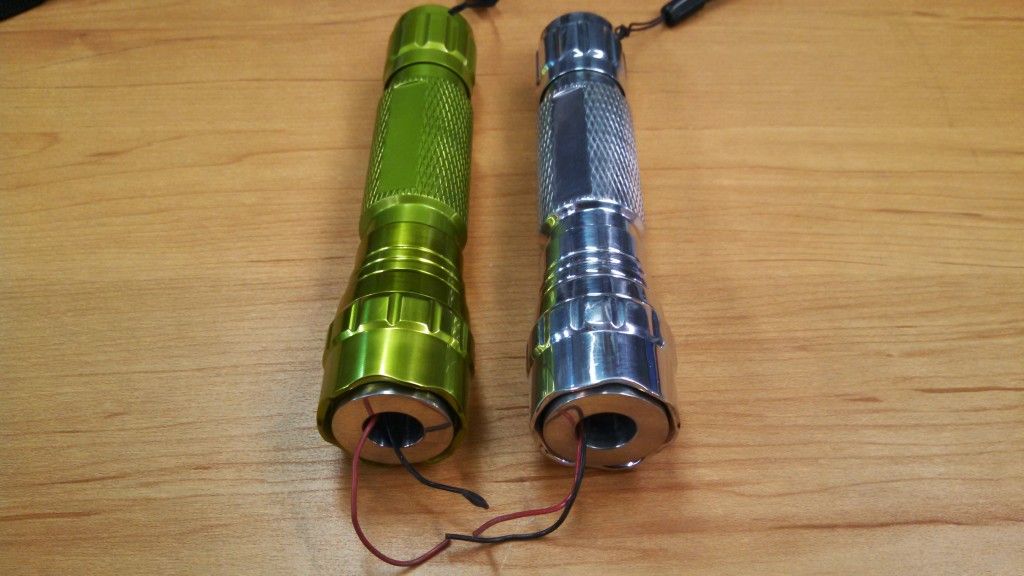 Knurled Focus Knob (Polished or Brushed) + Smooth Flow Focus Knob + Assault Focus Knob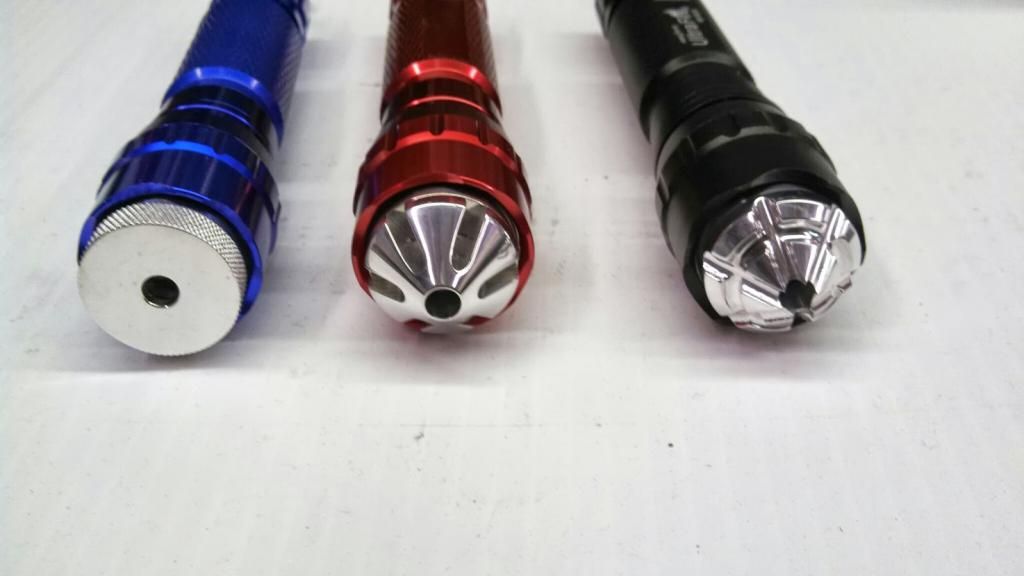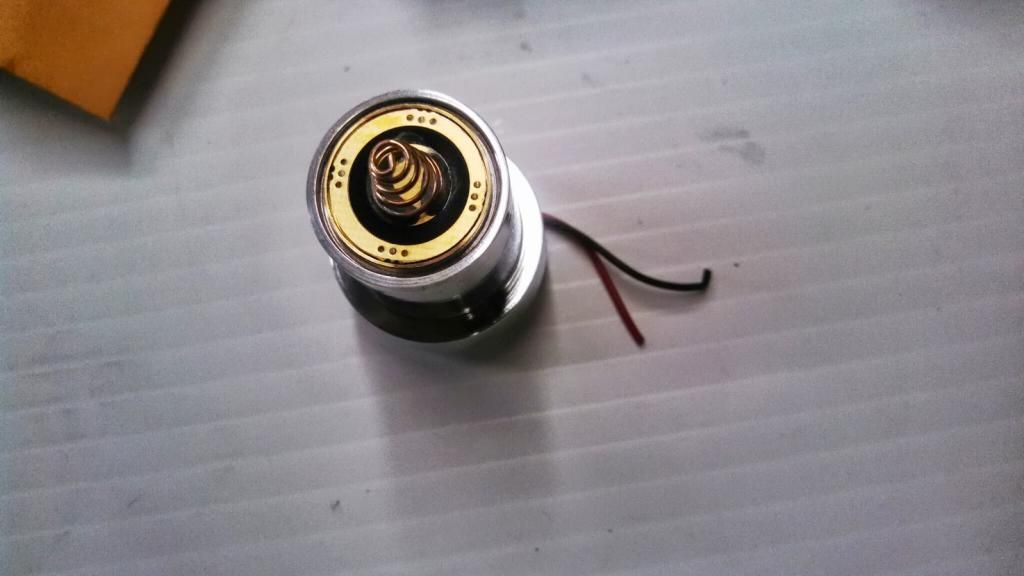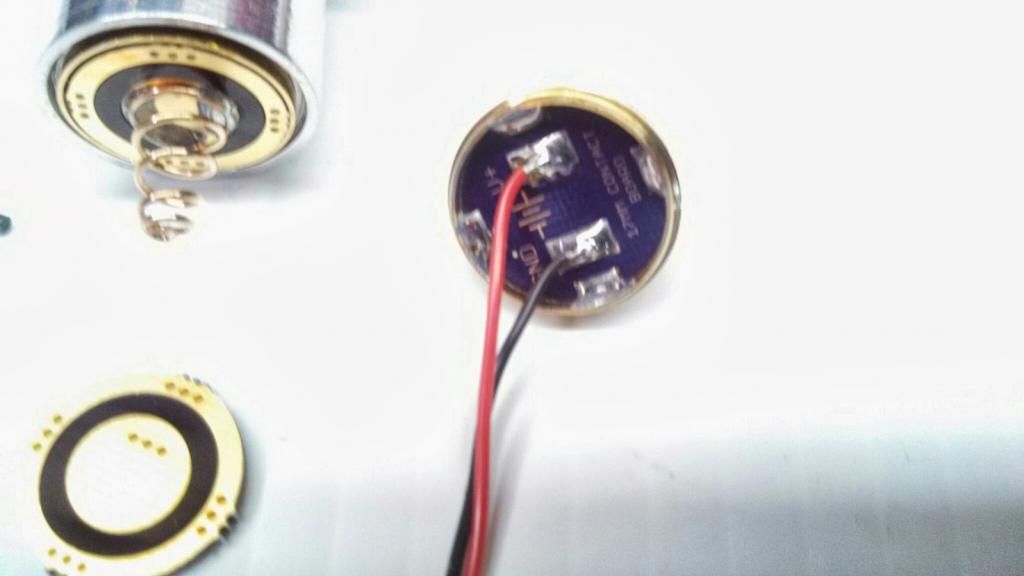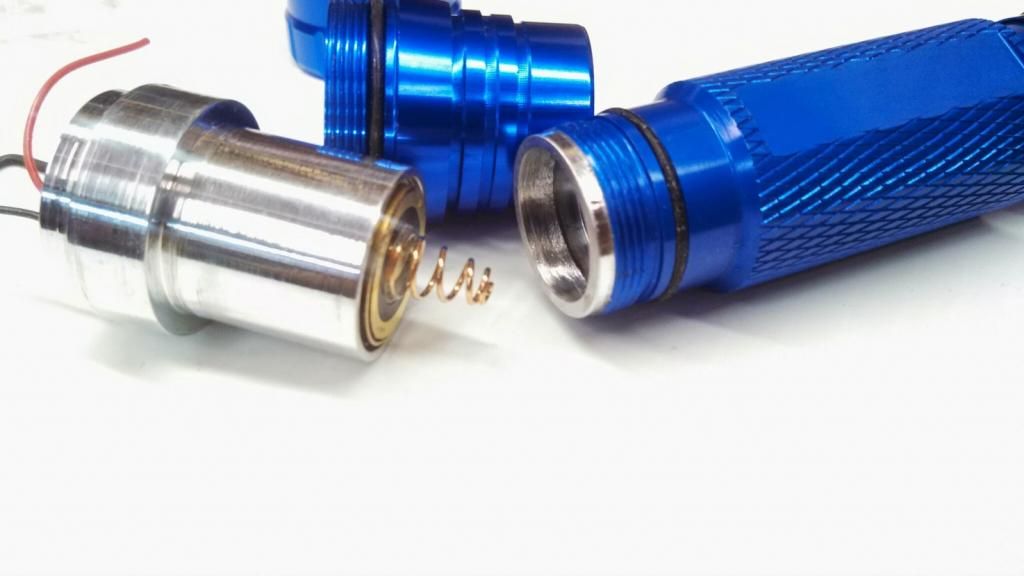 Special ring pressed into battery tube to ensure excellent negative contact.
Last edited: