Joined

Jun 24, 2015
Messages

7
Points

0
I am going to be reviewing my most recent purchase from Fleabay. It is a 532nm JD-850 that came with a single 16340 battery and charger. I would like to lead off by saying that it was purchased, processed, shipped, and received in 4days! Thumbs up there! When it arrived it was in a standard bubble wrapped envelope. Inside was the laser, battery, and charger wrapped in bubble wrap aswell. Could have been packaged better, but hey, it works. After installing the battery, I could clearly see the beam inside my home in broad daylight. I knew then that we had a winner! I immediately blew up a balloon and colored a spot black with a sharpie, and POP! It popped a balloon! However, when I followed up with a different kind of balloon with a sharpie spot on it (more shiny rather than the matte finish on the previously popped balloon), it wouldn't pop it. Hmmm, I don't know what to think of that. Maybe you guys have some suggestions? Then I went on to give it the electrical tape test. It passed cutting cleanly through it. It will also burn cleanly through thin black plastic. Keep in mind that this is a fixed focus laser. So far, so good. If you are curious as to which seller I purchased it from the link and seller is below. With that being said, we are on to the pictures of the laser, and beam shots! Let me know what you think.
Price: $7.58 USD

Seller: mylike168

Link
Here is the JD-850 Fleabay Laser!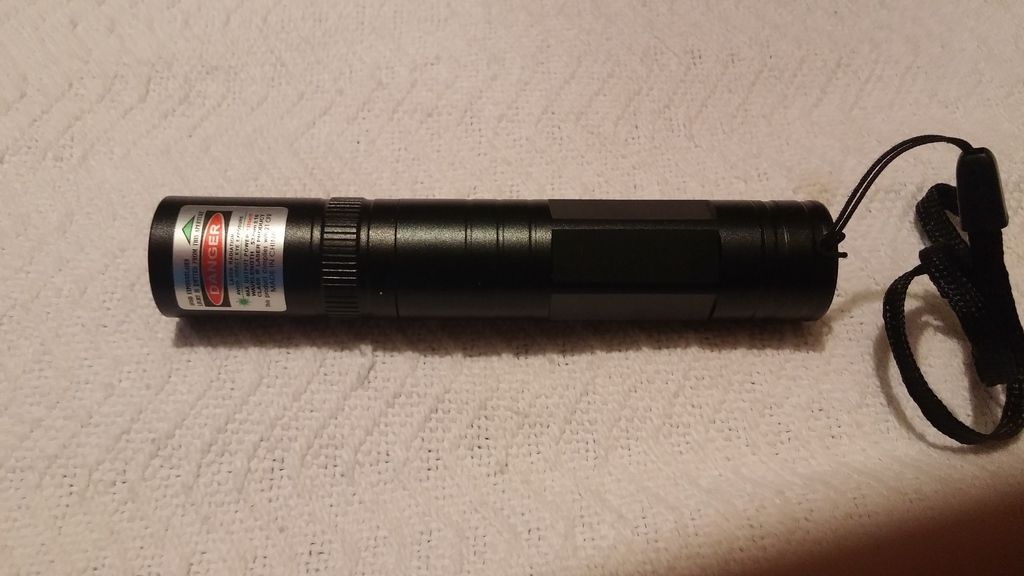 Here it is during the day in my well lit house.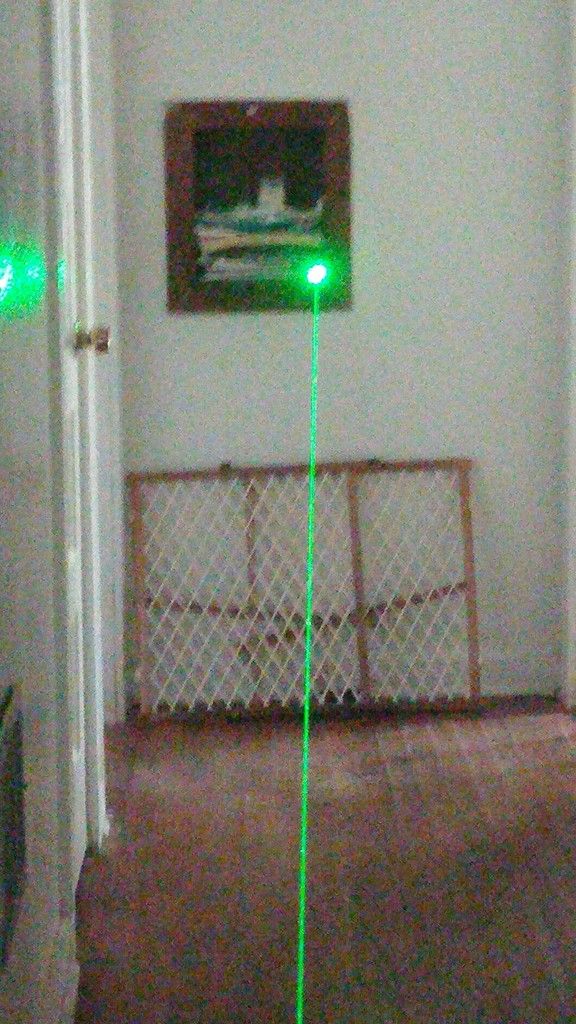 Here it is outside a little past dusk pointed at the moon.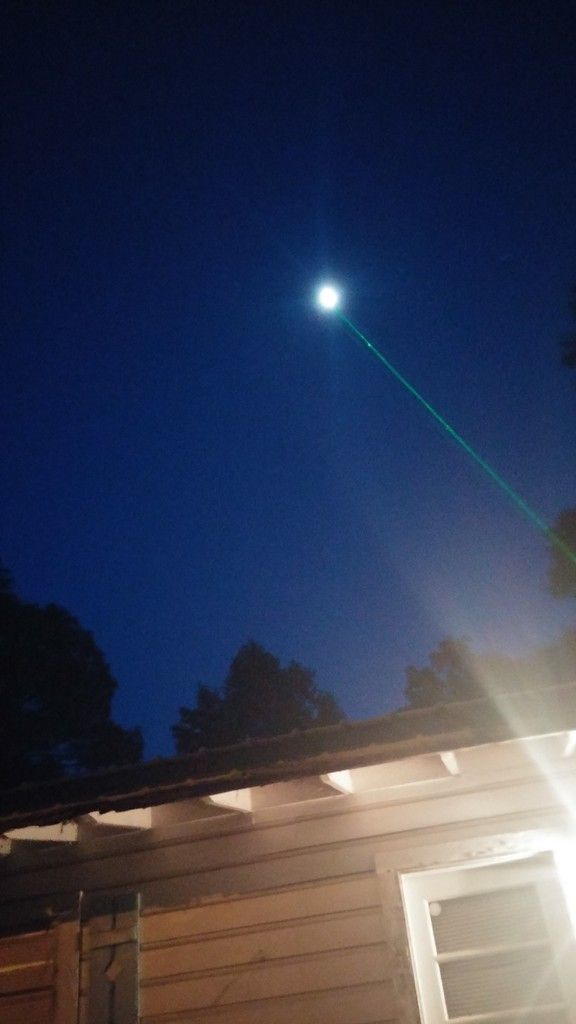 Here it is in the dark pointed toward the aperture.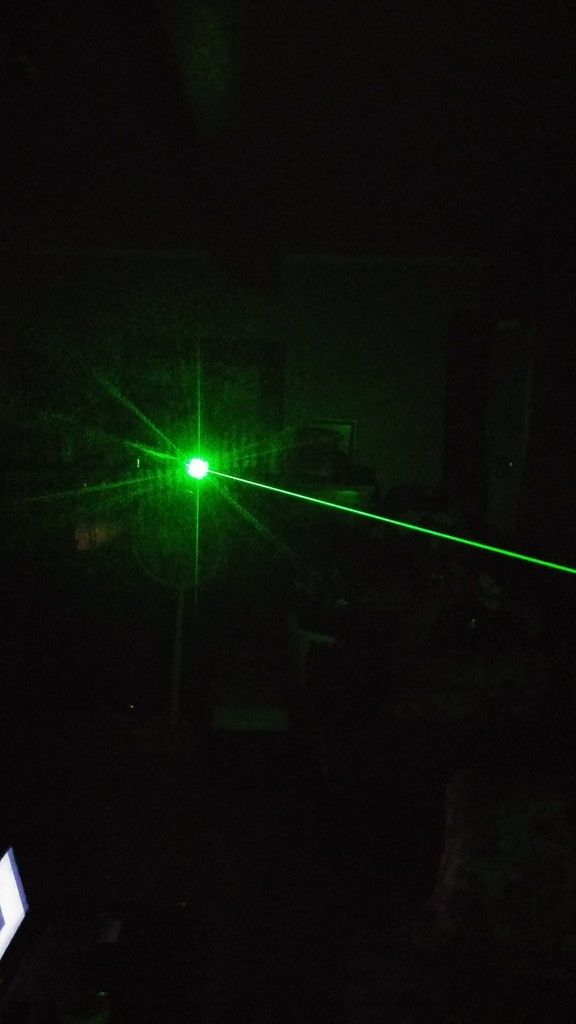 Thank you all for reading my first laser review. Please let me know what you think.
Last edited: