Joined

Jun 23, 2010
Messages

14
Likes

0
Points

0
Alright guys, I have an idea for a little project. I'm thinking of turning an old Maglight below into a quad laser. In other words, I'm thinking of utilizing the large space area of the head of the light to house 4 laser diodes. The length of the shaft (including removing some plastic crap around the on/off button leave me with more than enough room to house individual drivers, switches, and a rechargeable power source... or so I theorize.
As for the diodes, I'm thinking of spending the extra cash and going for the goods including...
- 300mW 650nm Red
- 150mW 405nm Blu Ray
- 150mW 532nm Green
- 1W (probably tuned down) 445mW Blue
Judging by the space within the head, I can imagine fitting a CNC cut aluminum disk measuring roughly around 2.5" in diameter and .75" deep (rough estimates by sight) as a heat sink and holder for the diodes. The area where the fill plastic for the main on/off button should be around 1.75" diameter and 3" deep (not including the battery area.
What I'm working with...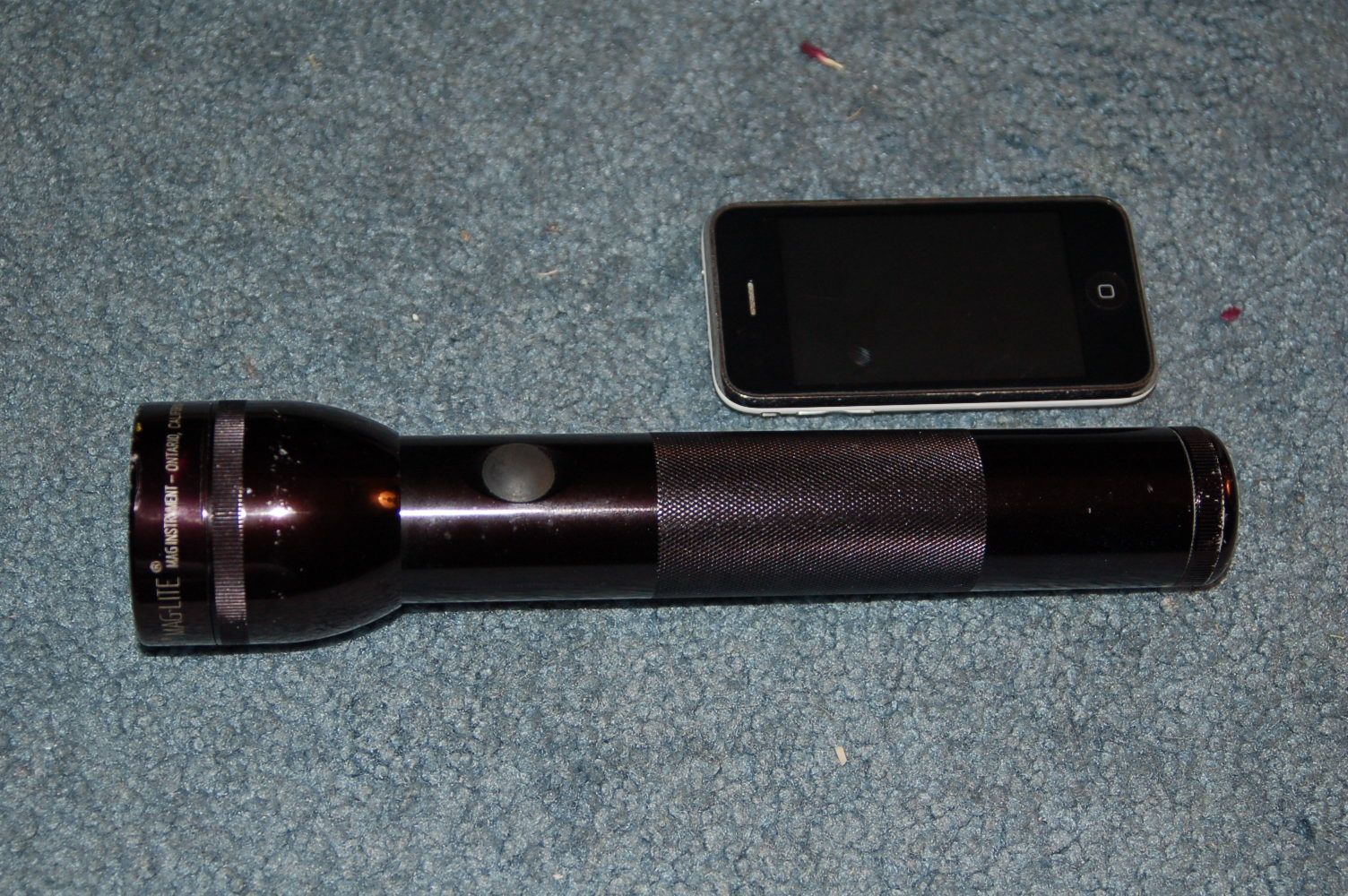 MY QUESTIONS:
1. Has anyone done such a setup before?
2. Would I run into a problem running a single voltage source? I was thinking a 6V rechargeable battery I haven't yet worked that out.
3. Other than heat, are there any problems I might face having 4 diodes within the same heat sink?
Thanks guys. This would be my first build, but I'm not new to electronics.