Joined

Jul 10, 2015
Messages

9,117
Points

113
Obama used executive privilege to shield himself from accountability when caught for his Fast and Furious gun running scandal so don't try to feed me that Obama was checked out garbage and lets not forget all the " phony scandals " such as using the IRS to target tea party activist.
This impeachment nonsense is based on what someone said they heard someone else say about something and so far the leaked testimony is that someone had concern, there is no proof that Trump did anything illegal but there is proof that he didn't, Ukrainian President Zelensky has said he was not pressured and did not know about any delays in the aid and that carries more weight than some bureaucrats who say they were concerned about the appearance of something without any proof of wrongdoing, because if Zelensky was not pressured and did not know then it didn't happen, they are attempting to find Trump guilty of intent which is ridiculous as Trump was doing his job as he intended to do his job and did, sure the House might make a mockery of the process and actually impeach Trump for perceived intent of some invented thing but don't expect the senate to do anything against Trump on account of that, but do enjoy the show and rant away but I can tell you how it ends, either it falls apart sooner or later or they actually impeach on super thin perceived intent something another and then the senate takes a pizz on it.
As for Fox News they are killing in the market as they should be so of course CNN and MSNBC will hype the tripe for all it's worth, the Trump haters are hungry for hope, clamoring for any thin thread to which they can cling, some are named paul and regurgitate the tripe.
I love this piece of truth: Fox News has always had a bigger audience than MSNBC and CNN, but has been able to hold on to almost all of it in the post-Mueller Report world because Fox didn't spend two years conning its audience into believing Trump was a Russian spy facing inevitable impeachment.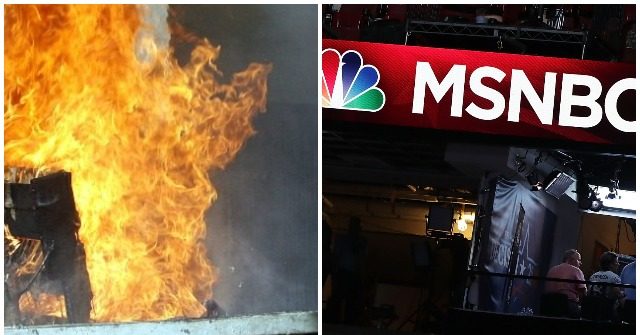 Now that their two-year Russia Collusion Hoax has been exposed, CNN and MSNBC are hemorrhaging a massive number of viewers.
www.breitbart.com
Last edited: