Joined

Mar 17, 2006
Messages

4,499
Points

113
Just got my PL-E pro 650nm 1W laser today. Pretty impressive unit overall. I was immediately struck by how HUGE this laser is. Comparable to a full size sanwu spiker series. It's capable of taking 18650's or 26650's and uses one battery. The laser is case positive.
I got the version with a tailcap key lock and the momentary button+constant on button. I don't believe it's a coded version. Focusing is easily done by rotating a ring near the front of the laser. I'm not clear, was this laser supposed to come with an adapter or something? It has a power input jack, but only came with the standard charger. Other than that, I have no complaints so far.
Unfortunately I'm still waiting on my red laser safety goggles from china, so there won't be any burning videos today. I did take some quick color comparison shots showing the PL-E 650nm 1W vs a sanwu 638nm 1W.
Update. I got my goggles and LPM and took a reading from this laser. It's rock solid and stays above 1W for pretty much the entire 3 min run. 1038mw average with 1087mw peak.
Got red?:eg: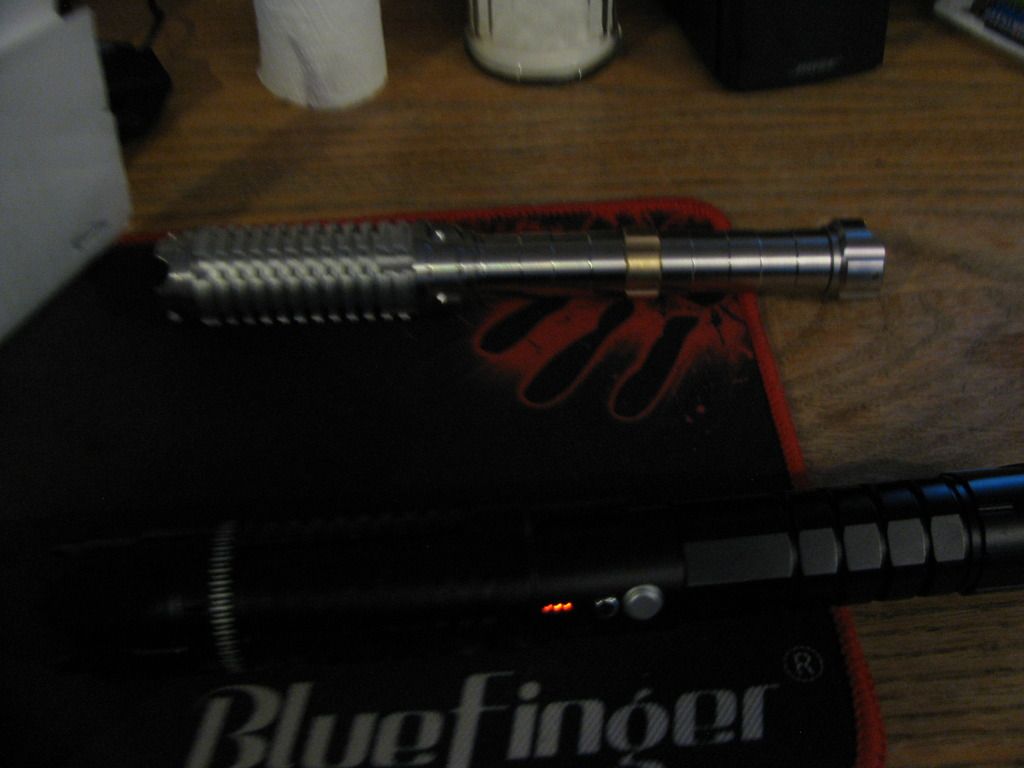 Last edited: