Here's a piss load of pictures.
The 780nm doesn't come out to well because my new camera is very IR filtered... so I did my best to bring out the beam but as a result, the green is a little over exposed.  :-/
I used my lame 1.3mp camera phone to get two of the 780 beam shots.
The 780nm is about as bright as it appears in the pictures (except the camera phone ones) but the color is less pink and more deep red.
The 650 is my old 5mW pointer I resurrected with a new diode, the 780 is a ~90mW with glass Aixiz lens in a custom brass heatsink mounted in an aluminum thingamabob to keep it from rolling.
It's powered by a phone charger. I fashioned a neat little 2 pin plug for the power supply. It's gonna be a mini labby until I get my stuff to make it a portable laser.
The 532 is my G105, running at 50mW on really dead batteries (it's barely squeezing out the last of the juice). It runs over 110mW (probably closer to 130mW) before the mods it was an X105 rated at 118mW avg. 120mW peak (pretty damn stable).
Videos tomorrow and maybe I'll find a better way to capture the 780nm.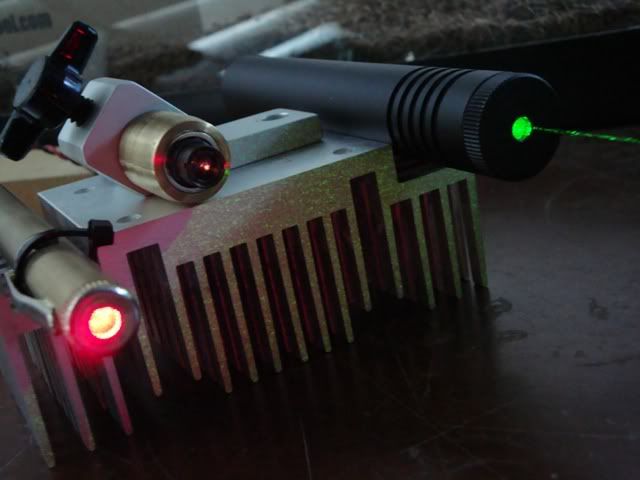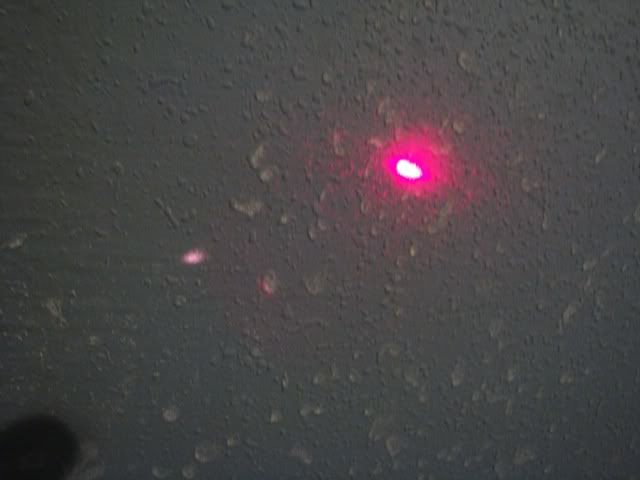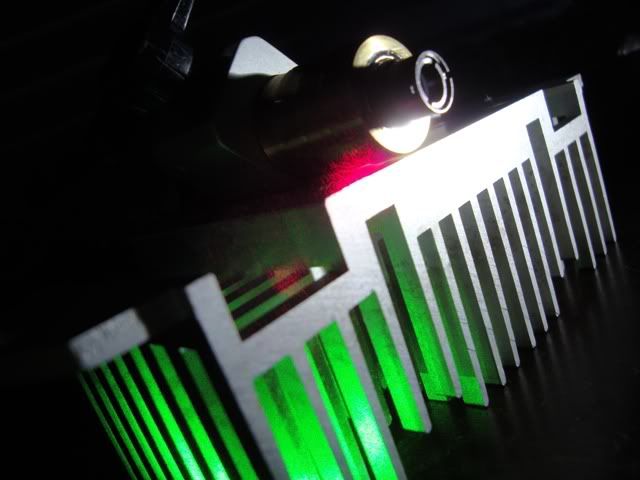 Camera Phone pictures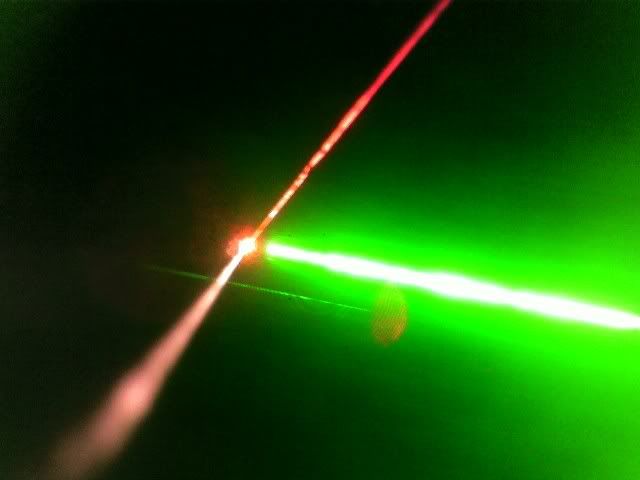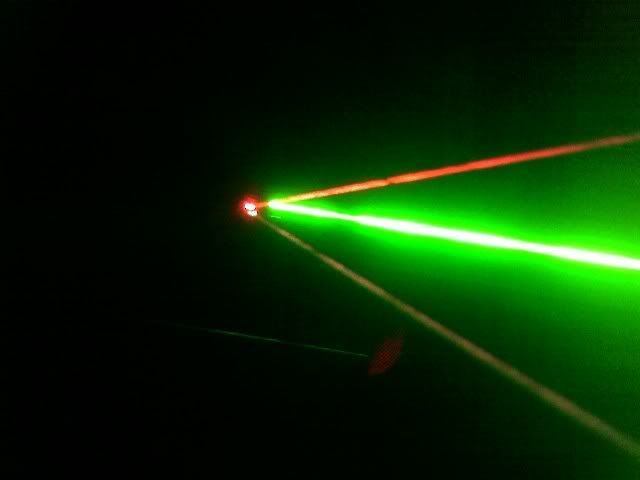 780nm focused at 10ft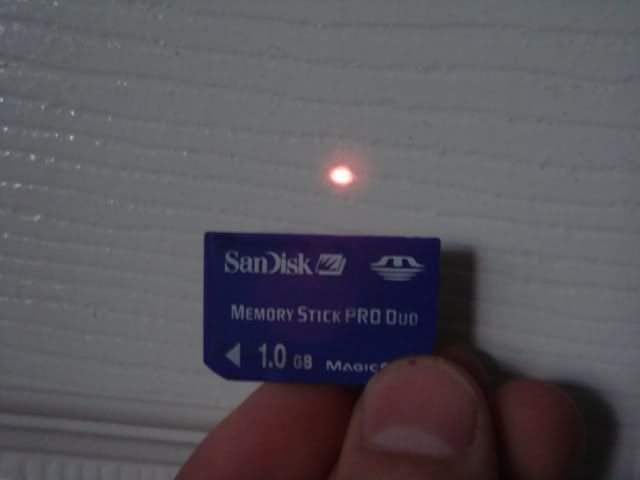 The setup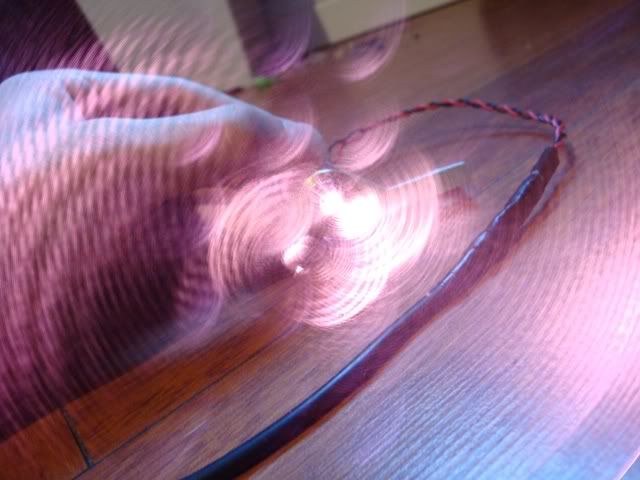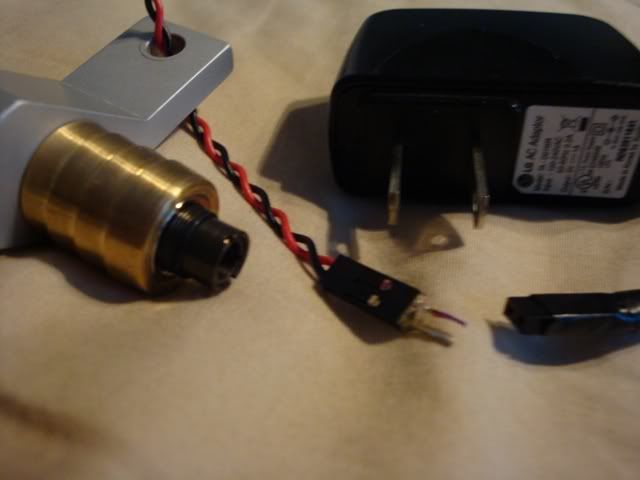 My personal favorite: