So... I'm kinda posting this now because I have a couple pictures, but tomorrow I will add a BUNCH of really cool shots. Right now the battery is dead on my camera so I can only get a couple shots at a time before it dies  ;D
The prometheus!!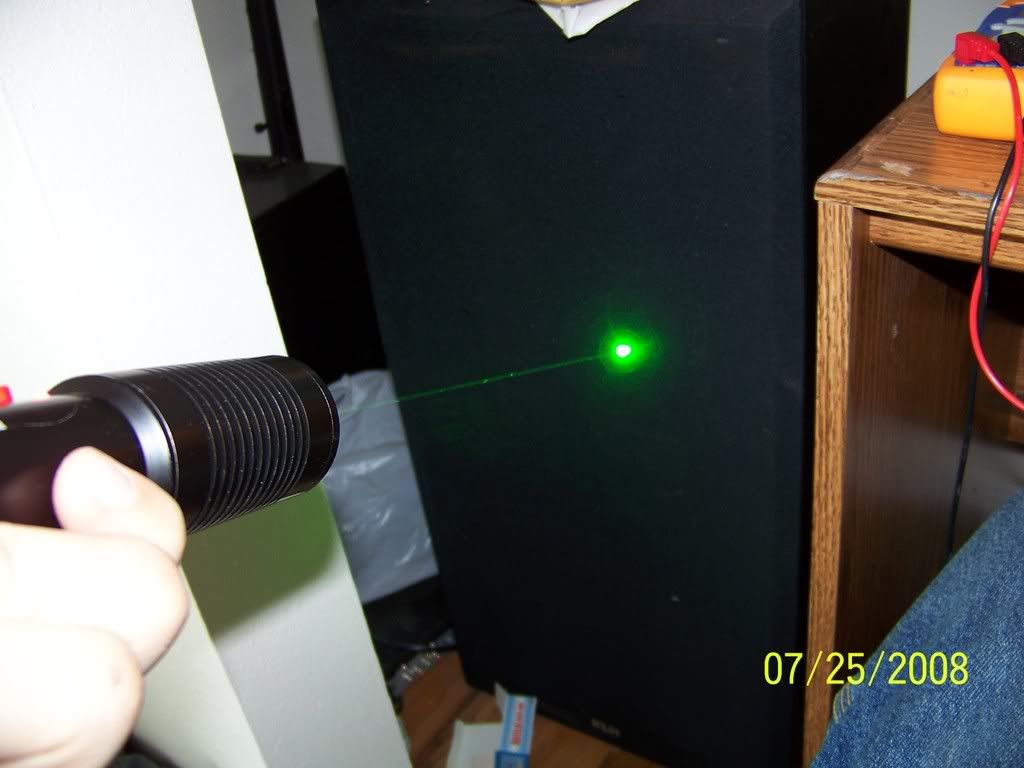 The HeNe -- I tried to do a long exposure by holding the camera REALLY still... it didn't work very well so the picture is a bit fuzzy.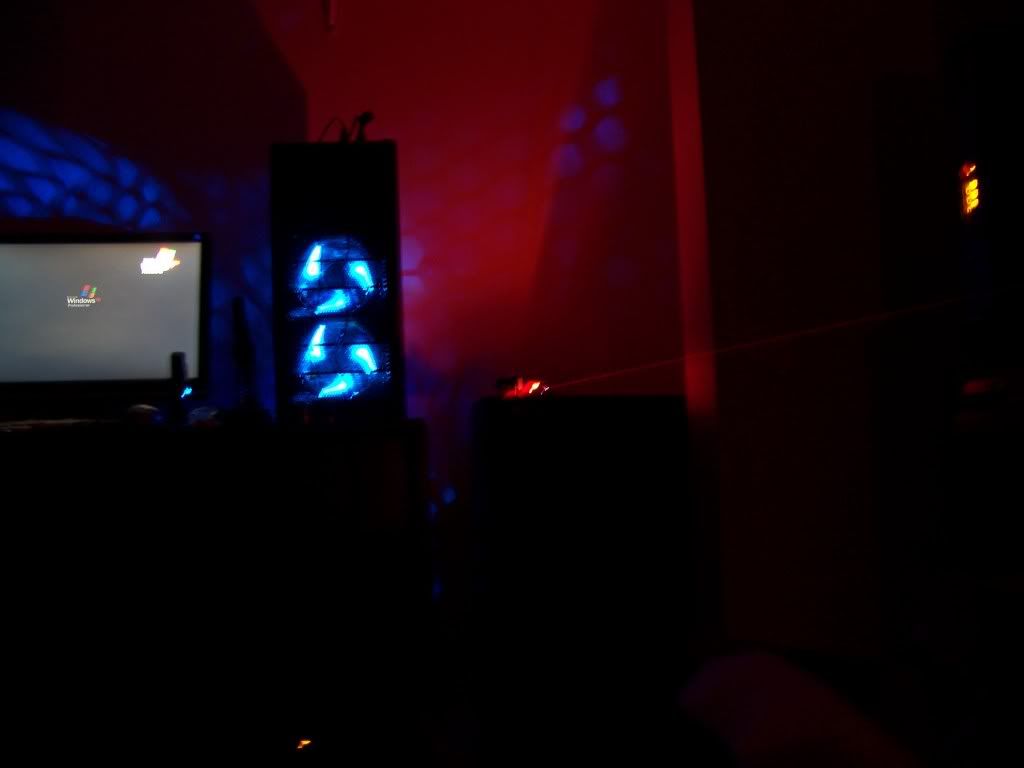 And, of course, the argon. I think I used a two second exposure on this one. You can see that I moved as my leg is all blurry haha. The camera was sitting on top of the laser head itself, in front of the fan. The laser was running about half power, ~7A. Ignore the random boxes and stuff on my floor lol... The great thing about this camera is that the pictures come out VERY close to the real color, even with blu-ray.
MANY MANY more really cool pictures to come. I need to clean my room and buy some decent batteries, then I'll fire up the fog machine and get some neat shots.