Joined

Dec 12, 2010
Messages

1,195
Points

0
Item Of Review is:
PGL-III-C 473 nm <80 mW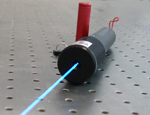 Where Did I get it From?
.......Link to Buy Exact Item.........
How Much Would it Cost You?
785$ In a GB, Contact CNI for pricing for personal Purchases
Shipping:
Through Who:
USPS
From Where:
Indiana
Ordered On:
April 1, 2011
When Sent Out:
April 2, 2011
When Delivered:
April 4, 2011
What Does it Look Like?
Does it Come With Anything Else?
Some Nice Safety Features.
Key and Lock
Pull Pin
Any Flaws on This Unit?
Bent Sticker ? I Don't think I own a Laser with a Good Sticker...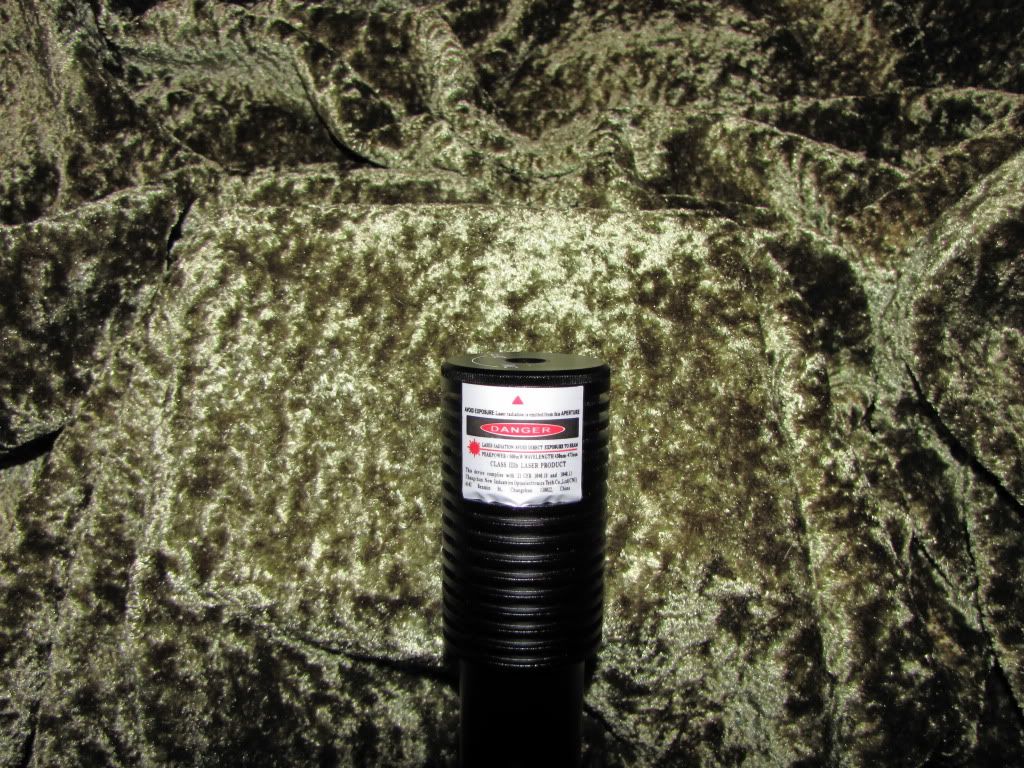 What Type of Batteries Does it run On?:
Good Old 18650
How Well do they Fit?
Nice fit, Not to tight not to Loose. I can;t make it rattle at all.
Whats the Recommended Duty Cycle?
30 Second On/ 60 Second Off
How Long can it last on a full Charge? Minus the off time on duty cycles of course.
After 1 hour I'm topping them back off. It could last longer but it likes a fuller Battery.
On The Grid...
Square Inch Grid Block, The laser is 14' away from the Grid With Safety Goggles In Front of the camera for Dot & Splash Spec:
Baby Black Block:
Beam Shots! Using a Custom Made Beam Dump.
Always Ware Eye Protect when using your Lasers
Unless Your Using it in a Controlled Area Like my Beam Dump. PM me if you want details on the Laser Dump.
Beam Shots In The Tank!
5 Second Exposure.
Ok Time for The
LPM
Test Data!!
LPM Conclusion Stats:
​
Test 1
Time Tested:
45 Seconds
Averaged mW:
75 mW
Peak mW:
80 mW
Settled at Or Still Climbing:
Drops when the Crystal Heats Up: With in specs
Conclusion of the Review:
​
PROS:
Beam:
Love the Color "It looks 1000 Times Cooler in Person" and beam specs are Awesome!
Case:
This Thing is as solid as a Brick.
Weight:
I love the Heavy feel it has, Makes it Feel Like it's Top Quality.
Battery Run Time:
For the duty Cycles and what this kind of laser is, It's not the laser your going to use everyday so usually you'll top off a battery ever time your going use it. So The run time for battery life is fine.
Personal Duty Cycle:
I wont use it more than 30 seconds top
CONS:
Misleading Advertisement:
For a CNI Laser (mainly the $$ you have to Spend to get One) I want it Marked with the Right Power rating Sticker....
Product Stats:
​
MANUFACTURER:
CNI Lasers
PRODUCT TYPE:
PGL-III-C 473nm 80 mW
BEAM TYPE:
TEM00
SWITCH TYPE:
Key Switch, Pull Pin and On/Off Button
BATTERY:
18650
ACCESSORIES:
Safety Features...
BODY TYPE:
Black Anodized Aluminum
SIZE:
218 mm Long 36 mm at Widest
WEIGHT:
Can't Beat 420 Grams Alone :beer: 470 Grams with Battery
COUNTRY OF MANUFACTURE:
China
WARRANTY:
6 Months
Personal Cork Rating:
​
Claimed Power Rating vs Reality:
Overall Build Quality:
Overall Beam Specs:
Overall Company Experience:
Price Vs Quality:
+
----------------------------------------------------------------------------------------------------------------------------------------------------------------------------------
=
Last edited: