Build Thread for New Host Design
Part 1:
As many of you may know from my host design contest not long ago, I have been trying to come
up with or find a design for a host that looked very aesthetically pleasing. This is imperative
for me because in my opinion the beam isn't everything. It is a large part of what addicts me to
this hobby, but an even bigger part is creating unique works that look as stylish as the
photons exiting the aperture.
Over the course of the host contest, I finally started to feel the creative spark again so I went out
and got some graph paper and went to work. One of the big things that I hate about typical hosts:
Bulky Design
Focus Adapter Wobble
Too Much Finning
I wanted something simple, elegant, and yet very workable. So I drew up the following designs.
Battery Tube and Tailcap: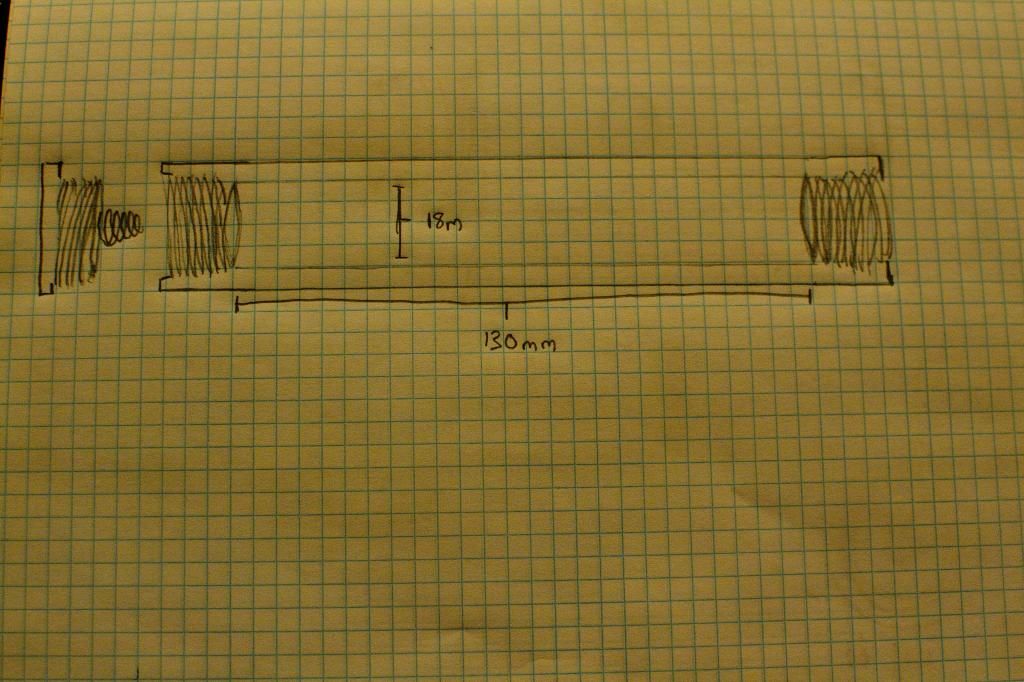 The Front: Side View and Front View:
Brand New Focus Adapter Design by Yours Truly!
I am very excited about this one!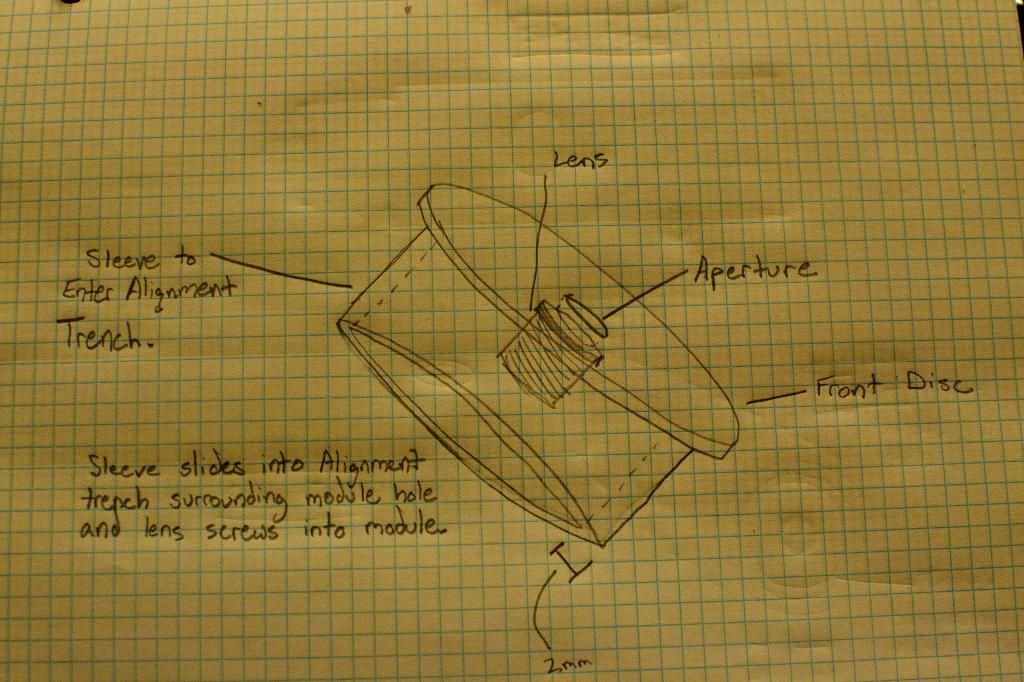 Explanation of new Focus Adapter Design.
The way I envisioned this design was that there would
be a disc like you might normally have, however there would be a circular wall of metal extending
back such that it slides into a closely machined trench in the front of the host. Ideally, this
results in a focus adapter that has no room to wobble AS WELL AS remove the aestheic blight
of actually having to see the lens barrel. With this design I hoped to improve the continuity of my
host and have a single metal look to it.
As many of you also know, I am
NOT
a machinist. So I didn't know how much of my designs were even feasible.
In steps
Ehgemus
. This guy has been my
go to guy
for hosts since I joined pretty much. I remember
the first custom host I got was one of his and I haven't been able to resist them since. As per usual
with my designs I forwarded them to him with a very brief 'is this possible?'
I had picked out a side clicky switch and sent him a link to it. One of my biggest wishes was to
have a side clicky host that had an LED ring around it. Here is a link to the one I found on eBay:
HERE
.
My original designs called for a dual 18650 battery tube, but at the Ehgemus' suggestion, I went for
a dual 18350 battery tube instead. The resulting proportions turned out extremely well, and
as usual I give a
HUGE thanks to Ehgemus
for his quick work and expertise in helping me bring my
vision into being.
Only other thing that turned out different than I thought it would was the switch. I didn't realize
it at the time, but the switch was actually a momentary on switch. So that is not terrible but definitely
something worth noting. Makes me wonder if I should use a low powered single mode or a high
powered multimode like I had originally considered.
Picture Time? I Think So!!!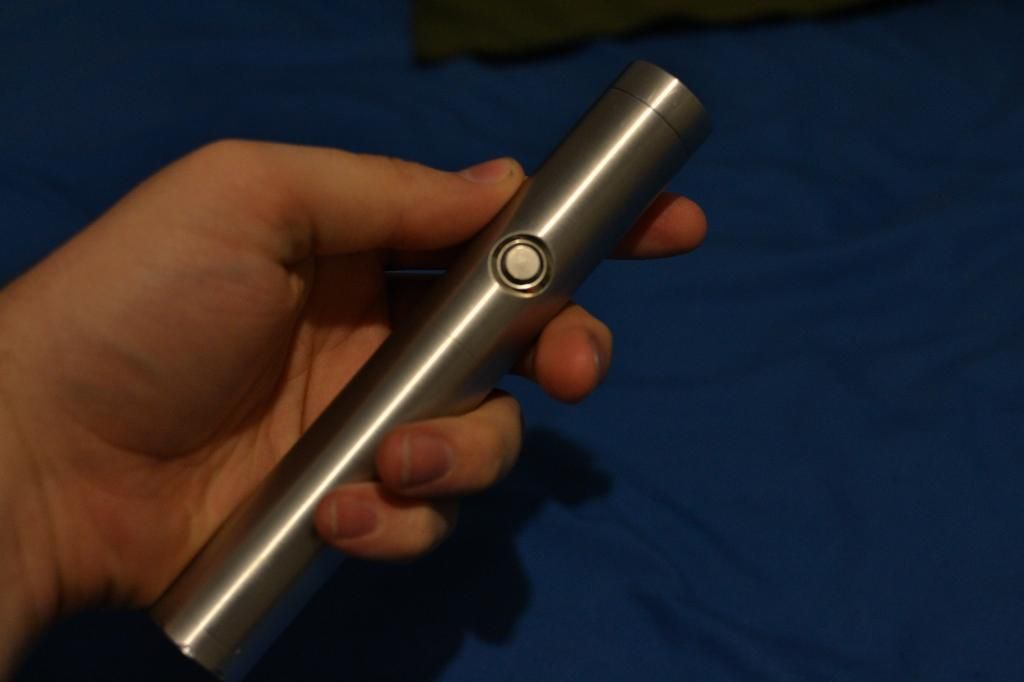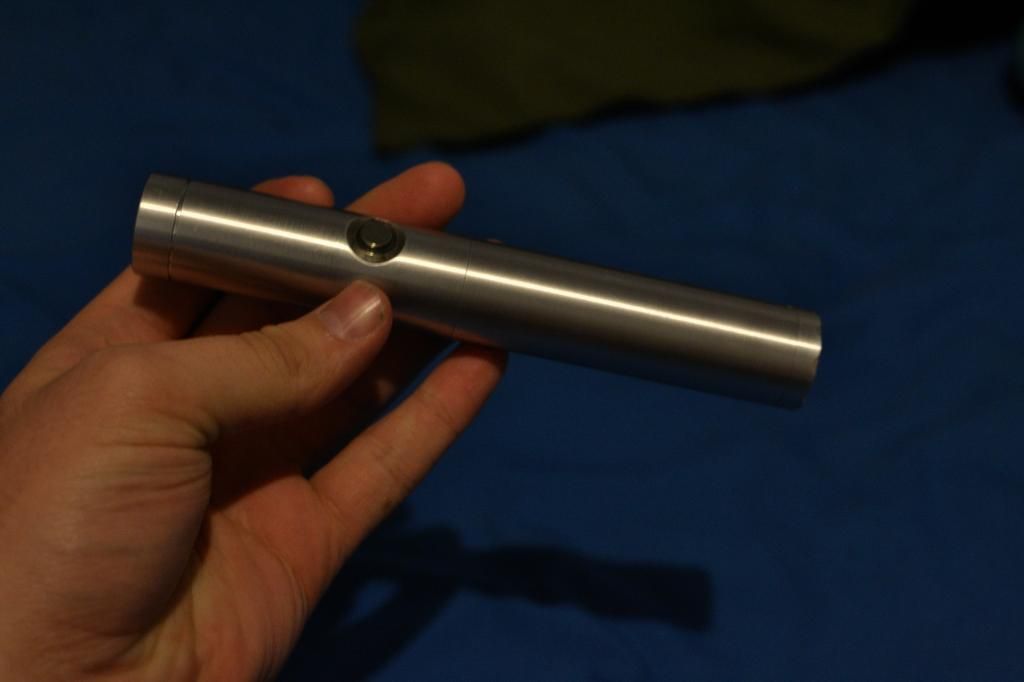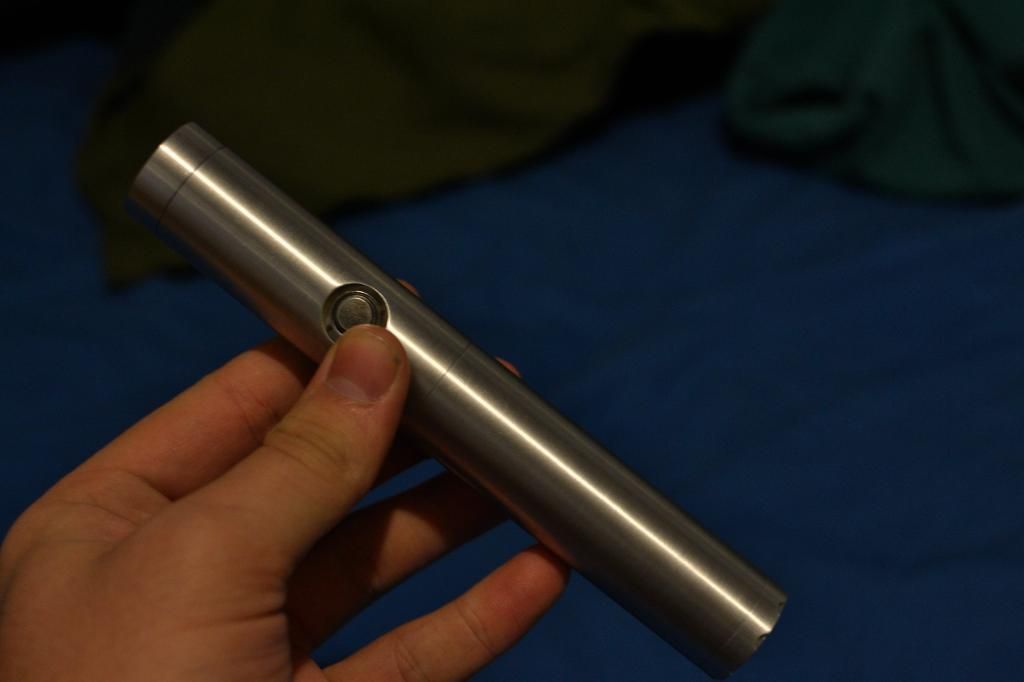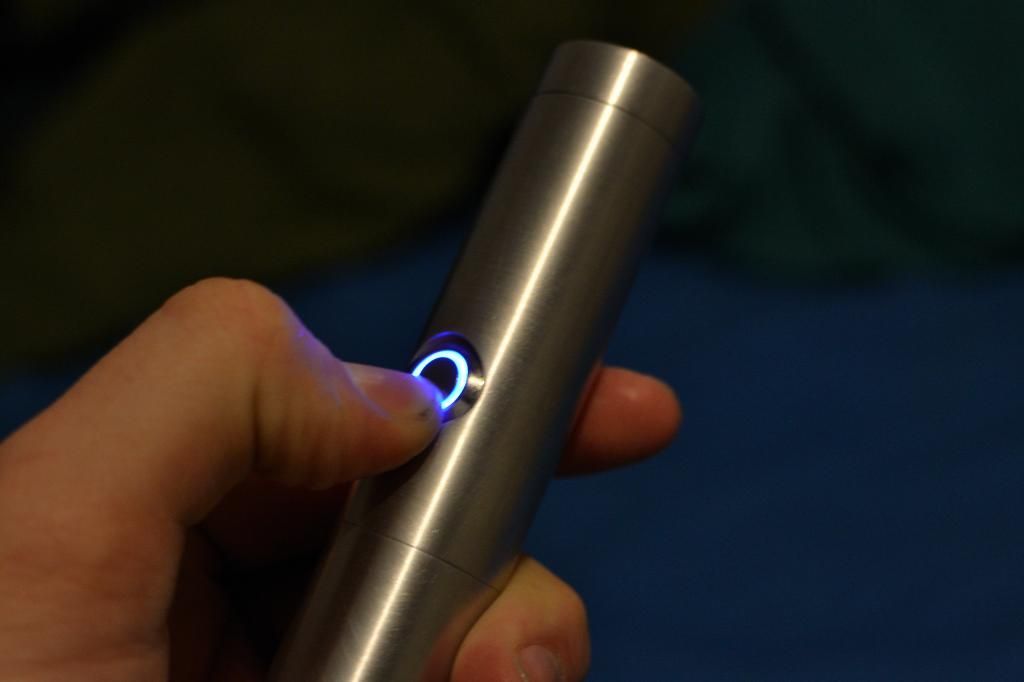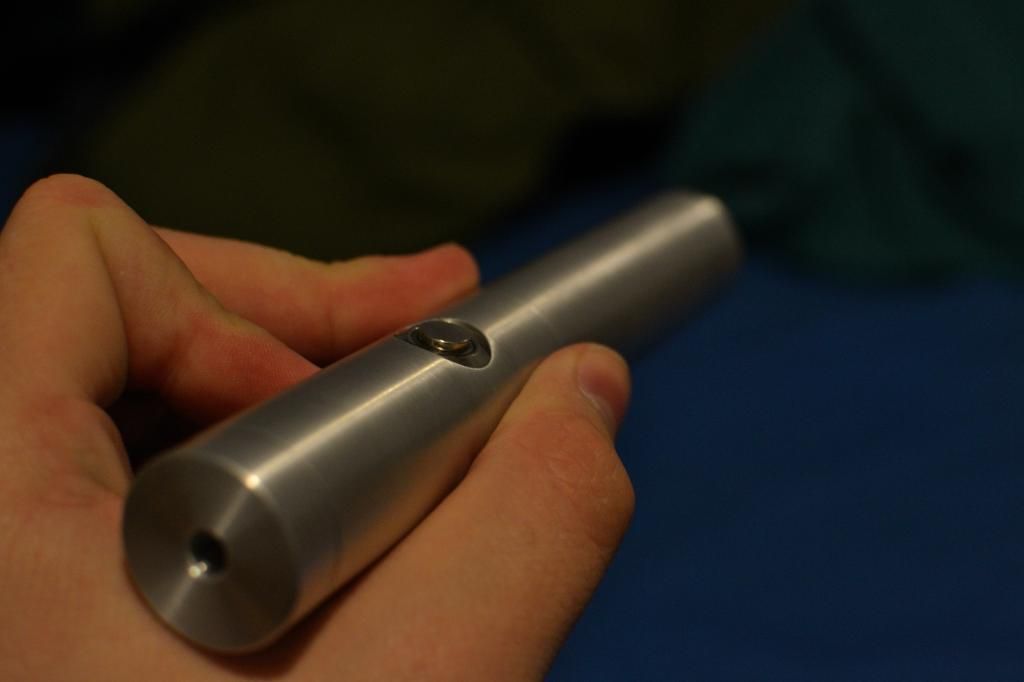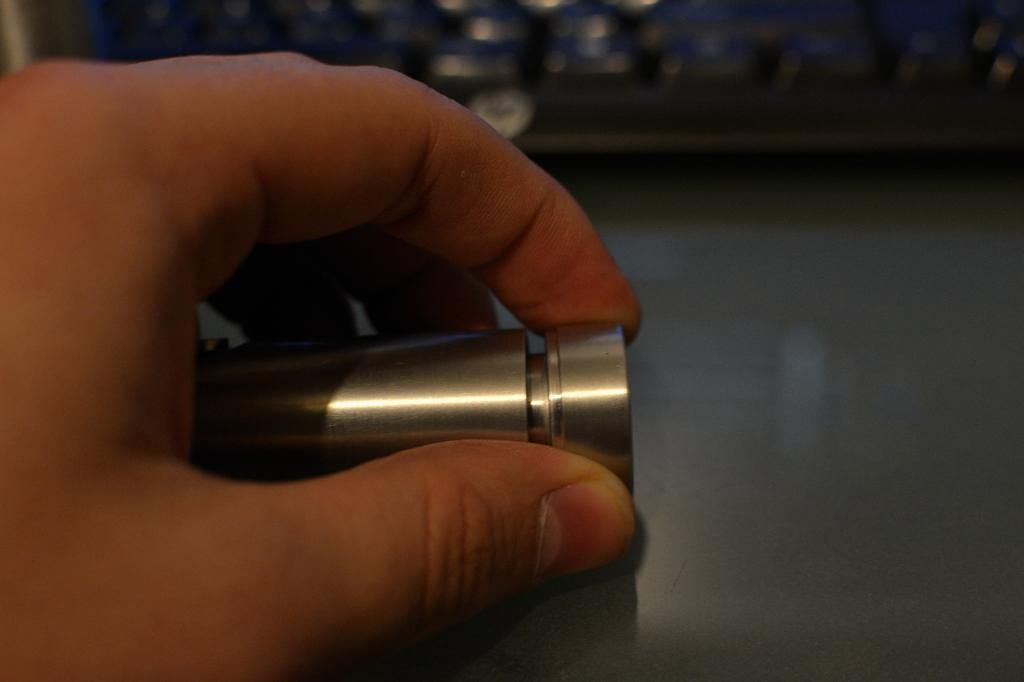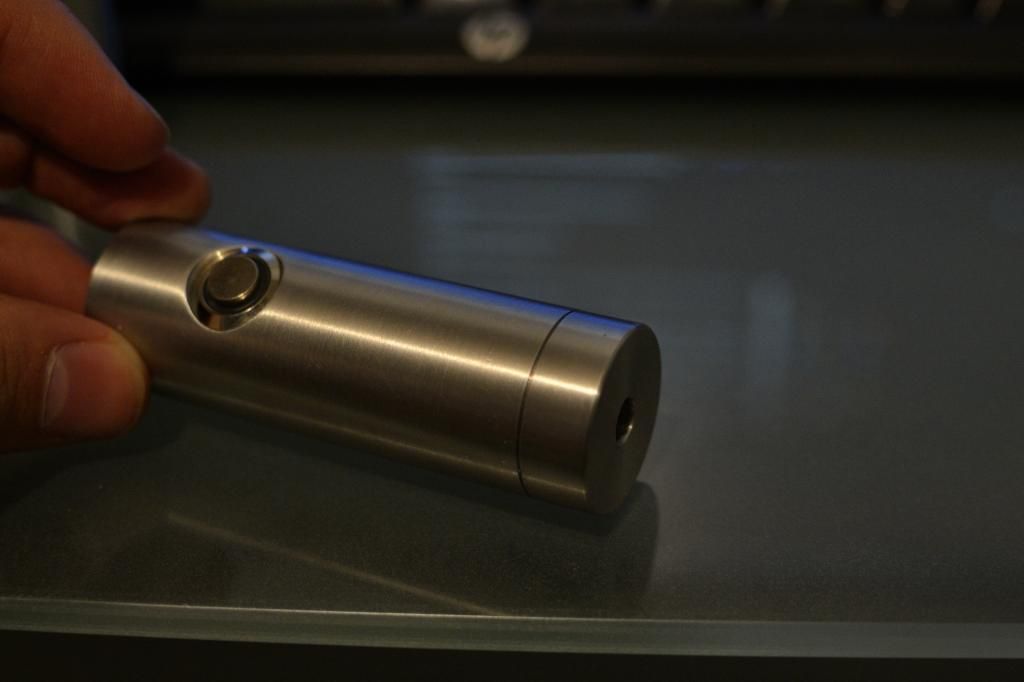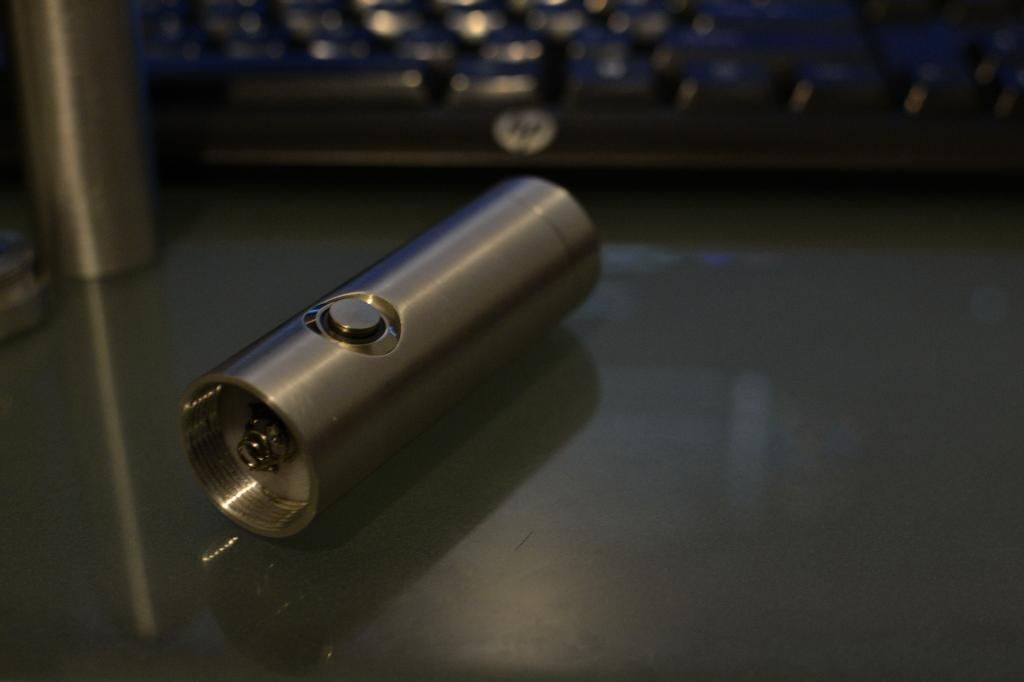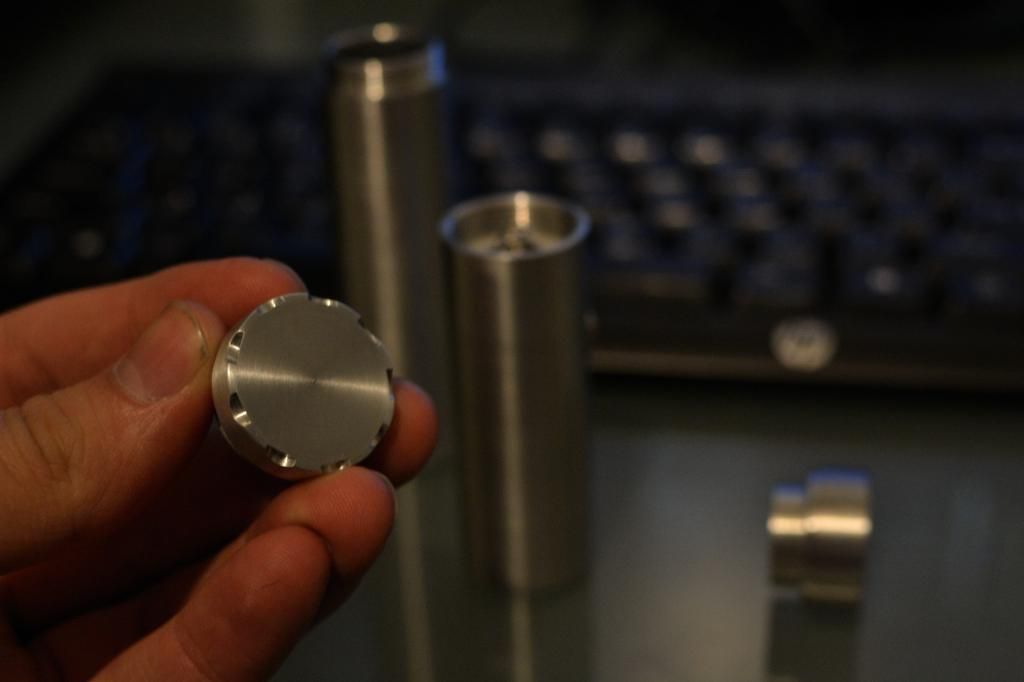 As you can see in the above pictures, the fabrication went amazingly well and as usual Ehgemus delivered
a high quality host and somehow managed to understand my rudimentary drawings to figure out
what I wanted.
:worthy:
Build Portion aka Part 2:

It is on the way, waiting on a driver I need to order. Diode will most likely be a high wavelength 9mm
binned by ARG. Then again, at any moment I may change my mind and buy a single mode 445.
​