Joined

Feb 5, 2008
Messages

6,310
Likes

447
Points

83
Hey people,
Power Rock Green laser Torch 50mW /Focusable&Waterproof [OL-MRGL50] - $34.99 : Zen Cart!, The Art of E-commerce
I have ordered this laser on 28th December 2011, arrived 13th January 2012, which is only 16 days, out of which a lot of them were holidays of all sorts. O-like's got pretty fast shipping lately.
So here it is: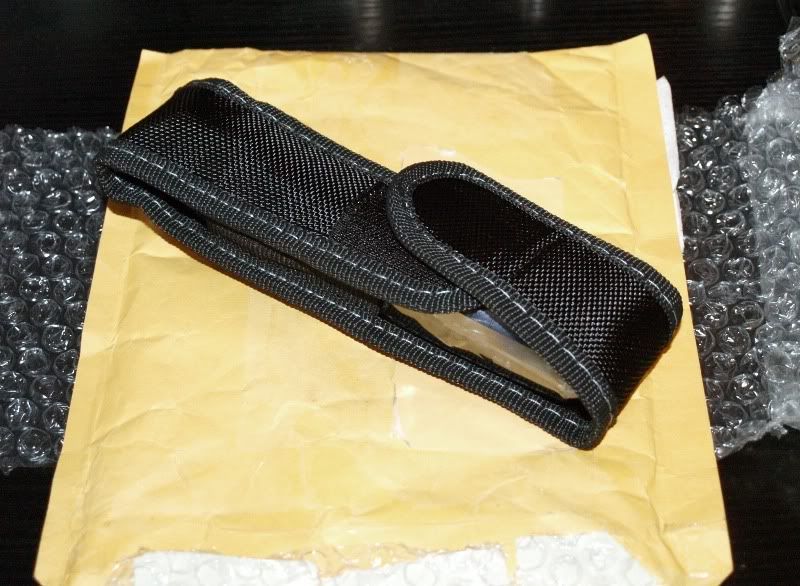 As you can see, it arrives with a nylon holster which you can secure on your belt - pretty cool.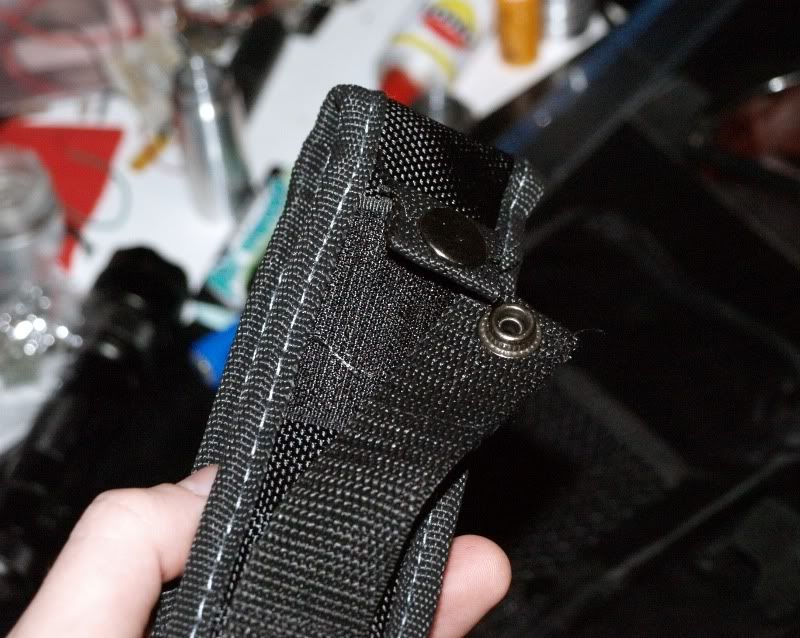 Detail of the belt-securing part.
Laser itself is quite smaller then I've imagined it:
16340 battery for scale. Laser actually uses 18650 battery, which is included.
Now, THIS was a VERY pleasent surprise: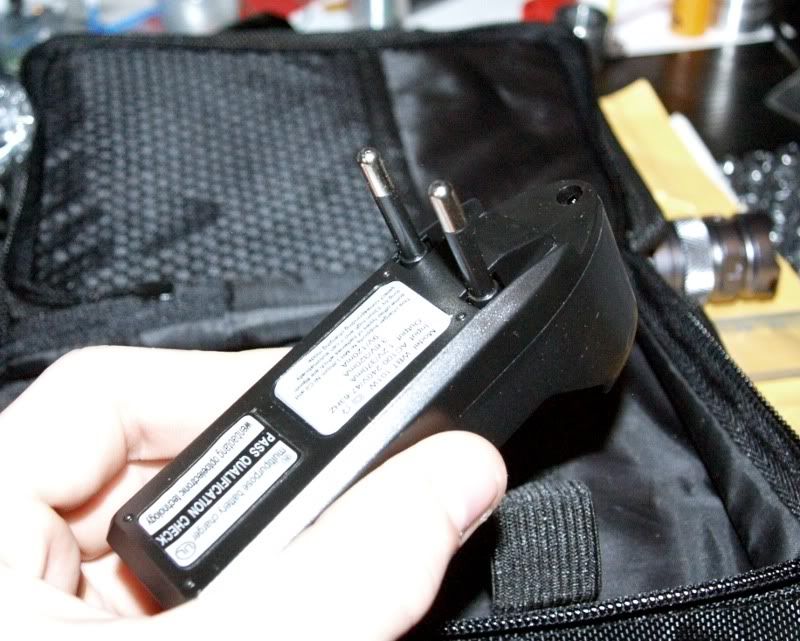 I remember telling Susie that perhaps she could carry two types of chargers and send them accordingly to the part of the world - and looks like they started doing just that! Now I have one charger extra I wasn't planning on.
Now, the focusing crown taken off:
And yes the laser is focusable by turning the head of it, much like 400mW Crown laser (see link in my signature for review of that).
Looking down the battery barrel: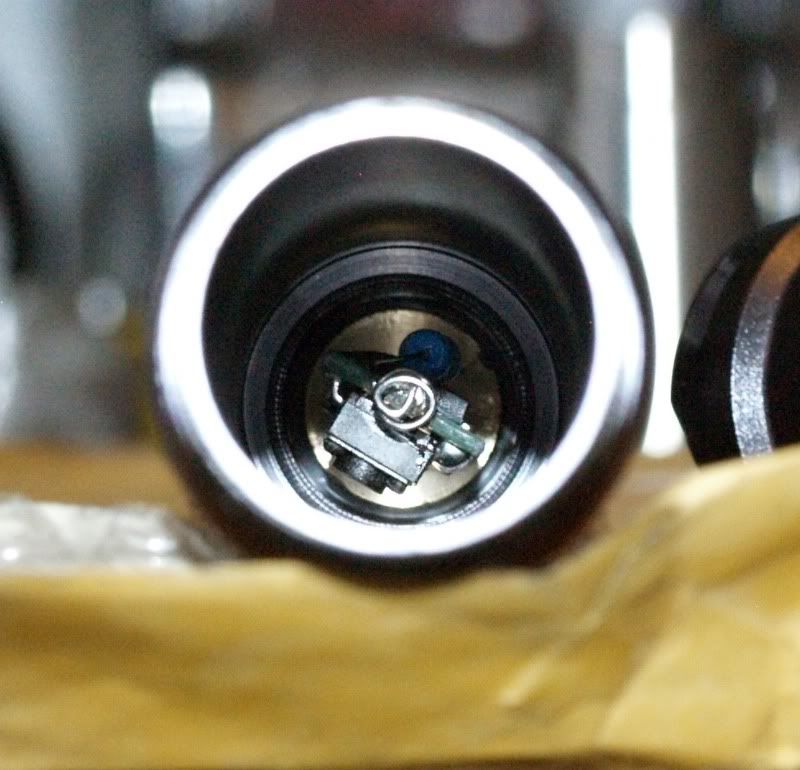 You can clearly see the bridged switch, indicating it's a re-used pen module. Which is not necessarily a bad thing.
I also picked up an upgraded carrying case for $5;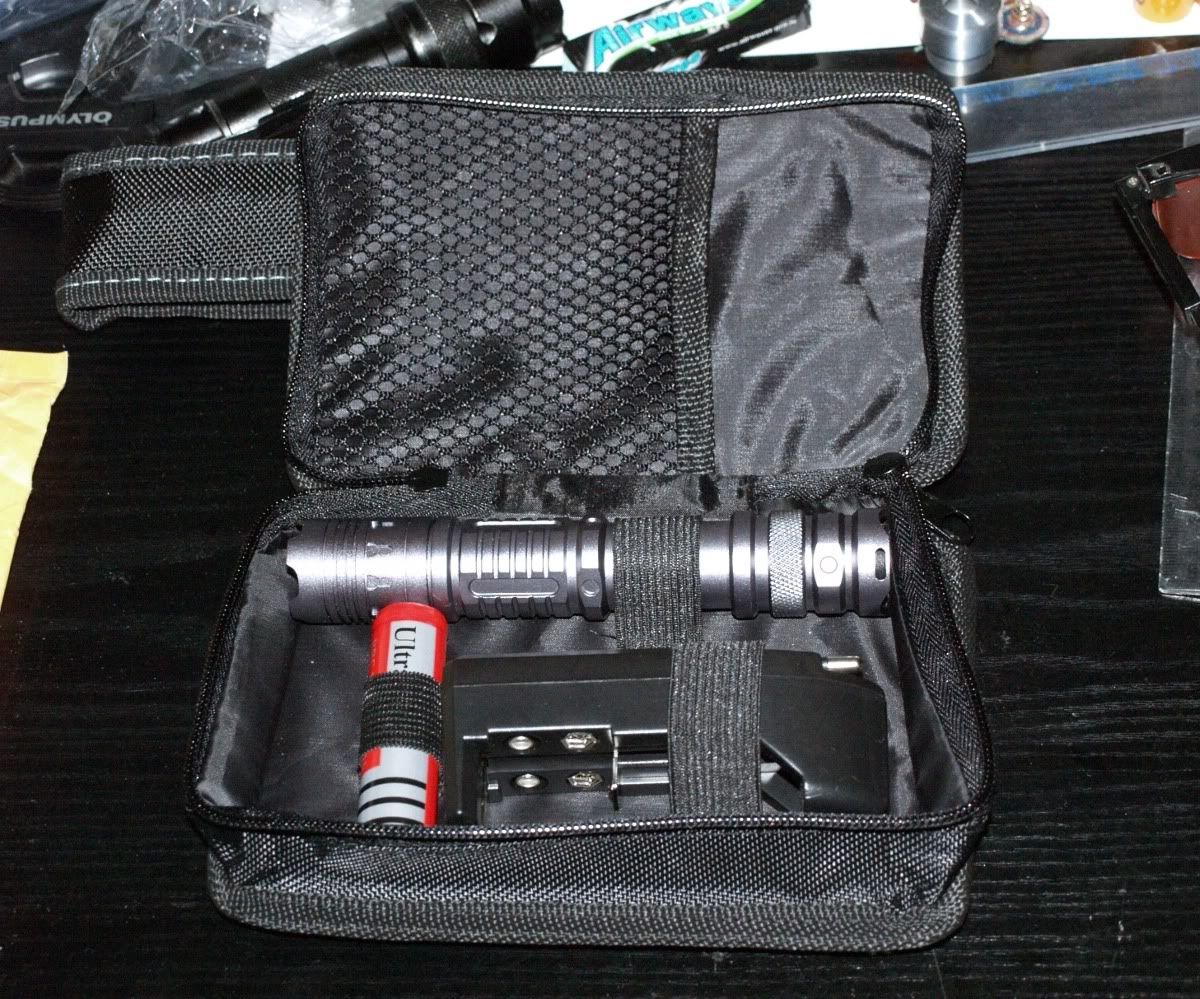 And it's a STEAL at that price. It's well made, sturdy, with outside zipper pocket and inside net pocket for placing whatever you like, along with dedicated slots for laser, battery and charger. On the back there's also a small strip for carrying it on your belt if you want, but that's rather bulky.
Anyway, for 50mW laser, you get exactly what you'd expect out of 50mW laser, regarding beam visibility: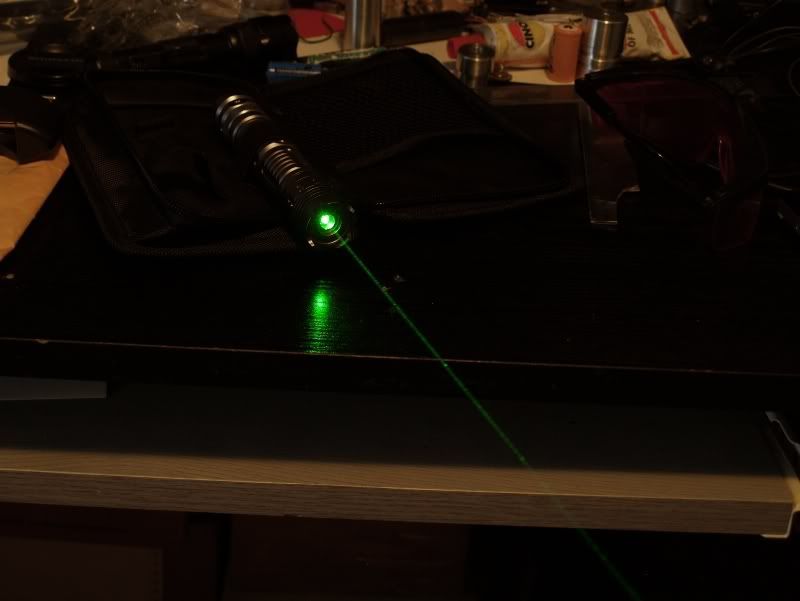 But not regarding the beam specs:
At the aperture, beam is 2mm wide. I have managed to achieve a tad under 3.5 mm wide beam at 3.50 meters distance, which is a divergence of around 0.4 -
0.5 miliRadians
! Incredible!
Current draw from an out of the box 3.70 Volts battery is, to absolutely nobody's surprise, 0.27 Amps.
Power measurement - with a peak of 63mW within 20 seconds, during the next 3 minutes of being ON it dropped to 60mW. Note - IR filter was NOT used. I'd say, dead on.
Pros:
-Outside appearance aesthetically pleasing
-Finish uniform, perfect
-Threads smooth, and lubricated
-Double o-rings on threads, NOTE: Have NOT tested waterproofness
-Small, easy to carry in your pocket or on your belt with holster provided
-Batteries and region-specific plug charger provided (don't see too much of that)
-Power on-spec (tad overspec, actually - peak of 60-63 mW, but with IR included), brutally stable
-Teh divergence, man! 0.5 mRads, c'mon!
-Well heatsinked - I believe the 50mW version is 100% duty cycle, given the mass of the host.
Cons:
-The tailcap clicky switch is tad deep, so if you've got fat fingers you'll have trouble turning it on. Might be just the case with my laser, though. Not sure.
Conclusion:
This was a dropped ship laser for a friend of mine. I'm getting myself one, perhaps 100mW version, for my own personal collections. This is the best physical form of thirty five dollars.