Joined

Jul 14, 2012
Messages

5
Likes

2
Points

0
Greetings to all. This is my first post in this forum, but i have been lurking around for quite some time reading reviews and discussions etc until i finally got my first 'proper' laser pointer. By proper, i meant a reasearched decision (my previous lasers were all cheap ripoffs, pot modded crap that lasts for 3 days). Although may not be the best (im on a tight budget) but i hope i got myself a pretty decent laser to begin with.
So since i've been reading so many useful reviews around here , i thought i'd contribute a little review of mine to this forum. So as title depicts, here it is;
Bought the 100mw O-Like Sharp Laser from Susie. Communication has been OK so far, and delivery was quick (4days via DHL to Malaysia). Packaging wasnt very impressive but i believe it was sufficiently bubble wrapped and protected. Battery didnt come with it as DHL Express doesnt allow shipping of batteries.
When parcel finally arrived, i immediately took it out and fired it up. I left for Bangkok, Thailand later the evening and was playing with it for the whole week i was there. No complaints so far. Here are some pics..
Feels pretty solid and heavy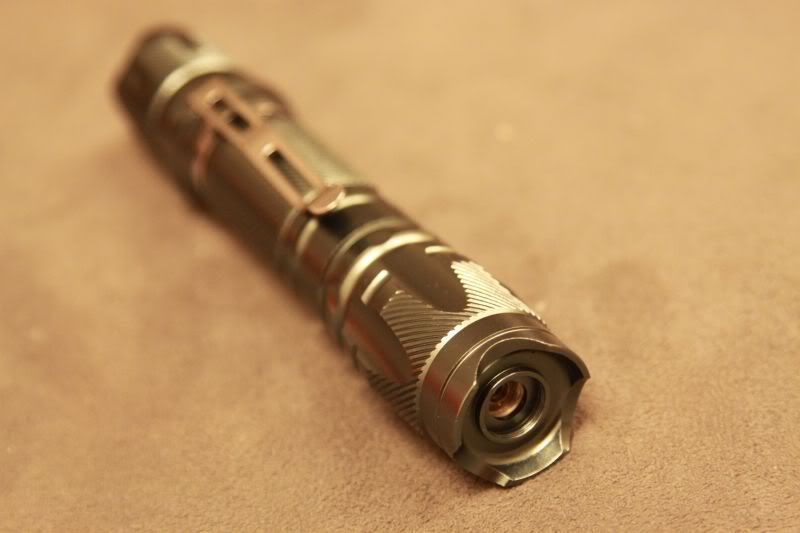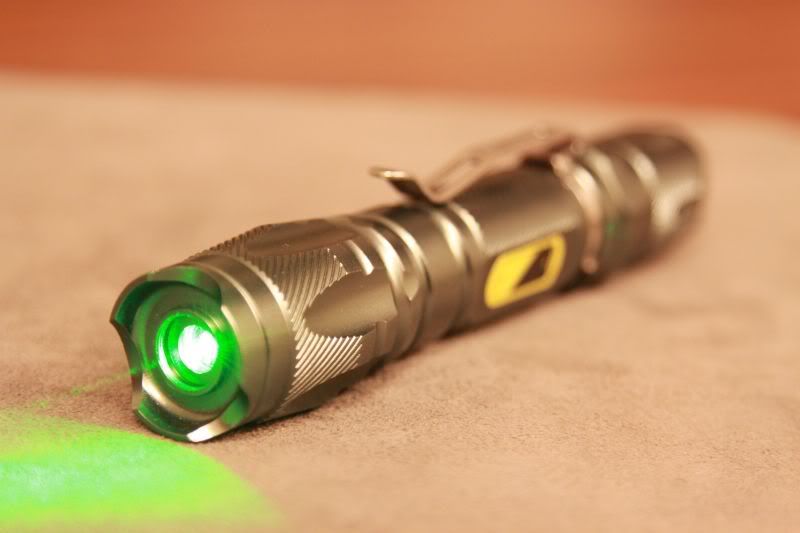 The laser also comes with a protective pouch which i find pretty sufficient to protect and carry the laser around (albeit nothing to shout about)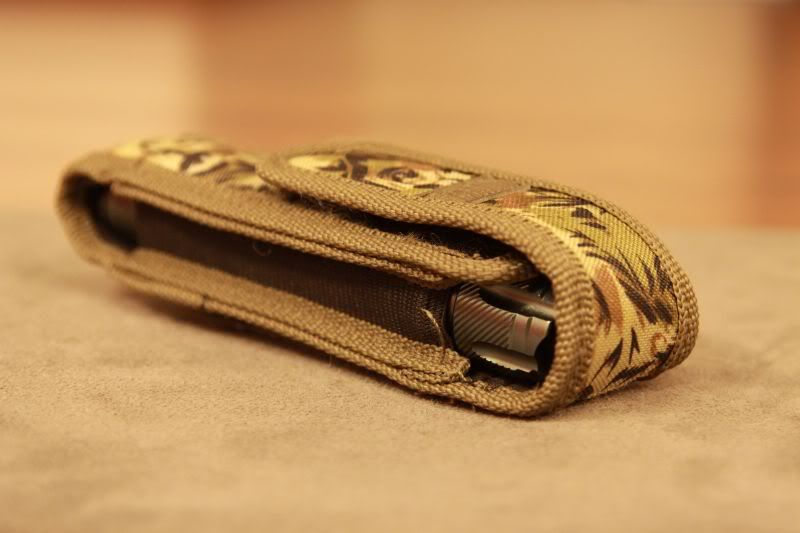 As for the power of this laser, i do not have any measuring device but IMO, it seems pretty bright and beam is also slightly visible during the day time indoors. Burning power is as expected, lights matches easily, burns through plastics bags and does sting the skin.
Here are some beam shots;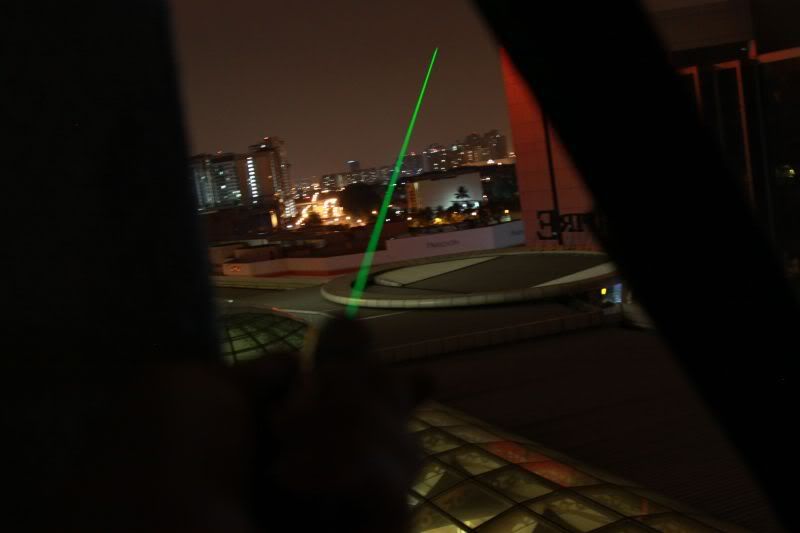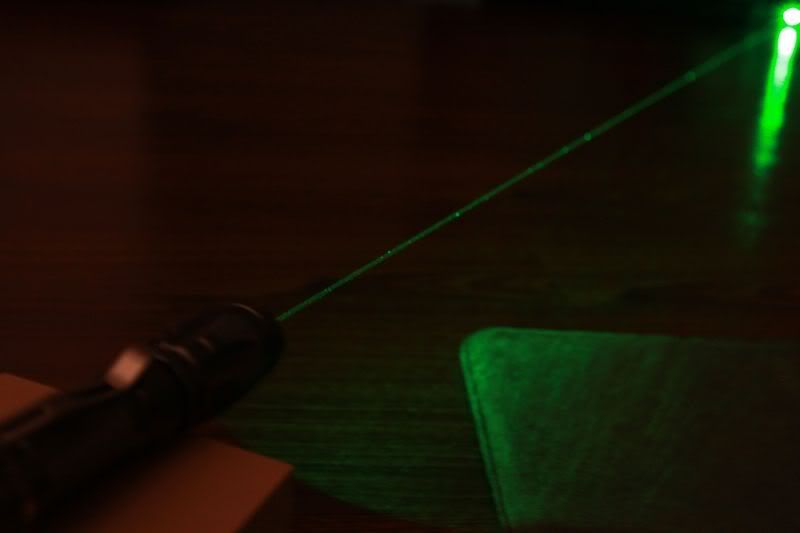 The laser is powered by a 18650 cell which i took from a flashlight i bought from china and turns on with a rear clicking cap. Im not sure if the crapy cell is giving me problems because on certain occasions the laser would not power up at all but instead emits a dim red light (i know, i didnt look into the aperture. i used a webcam). But after a while will randomly just start to power up again all of a sudden. i have a brand new SANYO on its way so waiting to try that and see if the problem is eliminated.
rear clickie;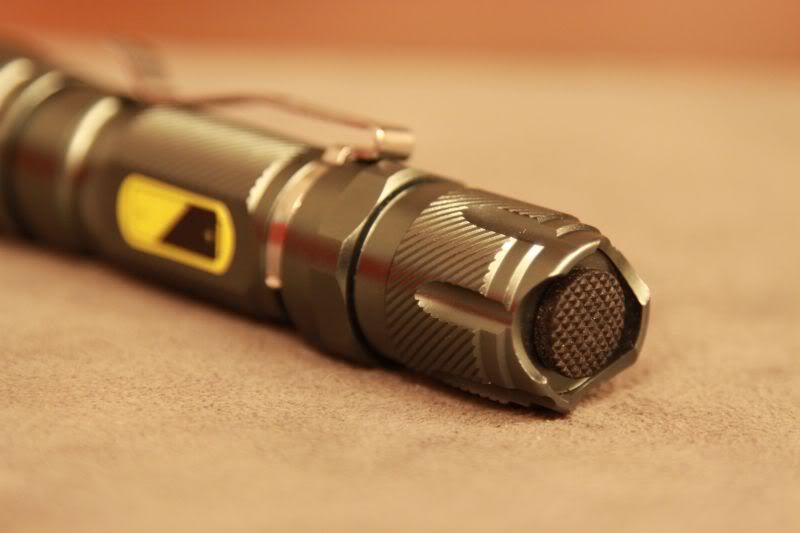 Decent detailing i would say;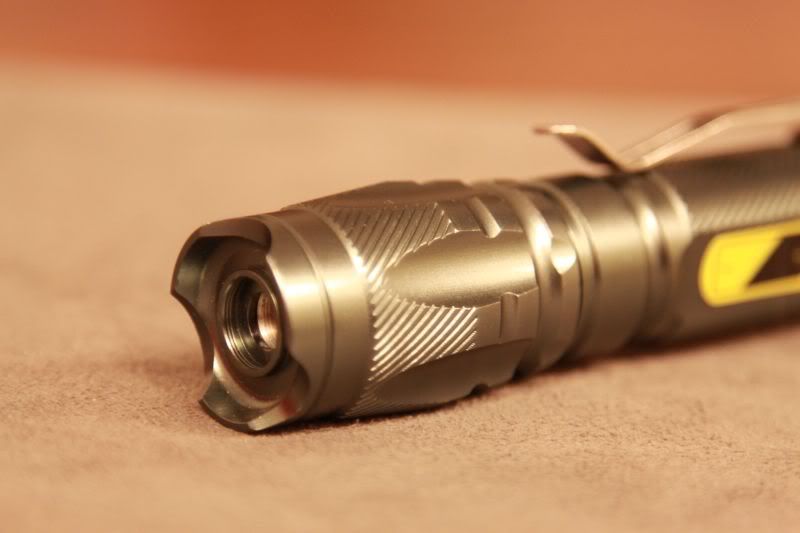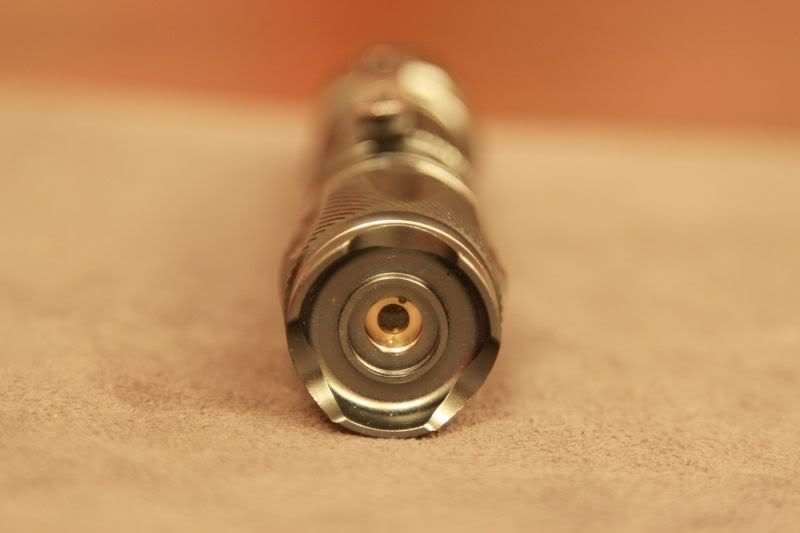 Also, i didnt know it is so difficult to capture the beam 'dot' on the wall. what i get is this mess; shutter speed was pretty high 1/400
And last but not least, a video/pic of the laser lighting up a match.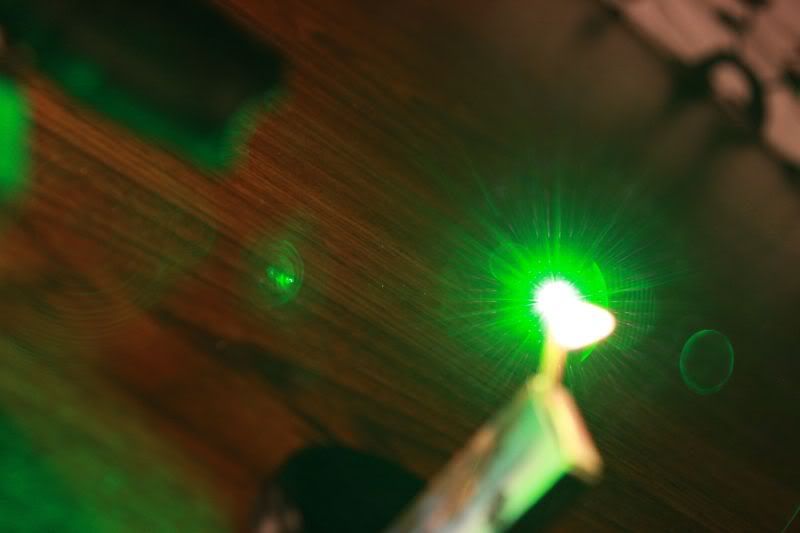 To sum it up, i am pretty happy (so far) to fork out $100 (shipped) for this laser. I have spoken to Susie regarding the laser occasionally not firing up and she agreed to replace it if it is found that the problem lies with the laser.
Next im gonna be looking to get a 445nm blue laser, so if any of you have a good one to recommend, i'd appreciate it alot (around $120ish)
:thanks:
Last edited: