So I thought this review would make a good first post on this forum because I know a few people were curious about it.
October 29th: ordered
November 4th: shipped
November 14th: arrived
So, it only took 10 days to get the West Coast in the US! Very quick shipping, I didn't even choose the fast option! Very cool.
I found this laser in the mail yesterday which is interesting because many other members here said all o-like lasers require a signature. It came in this small box that was very well sealed.
Inside is the laser, battery and charger and lots of bubble rap.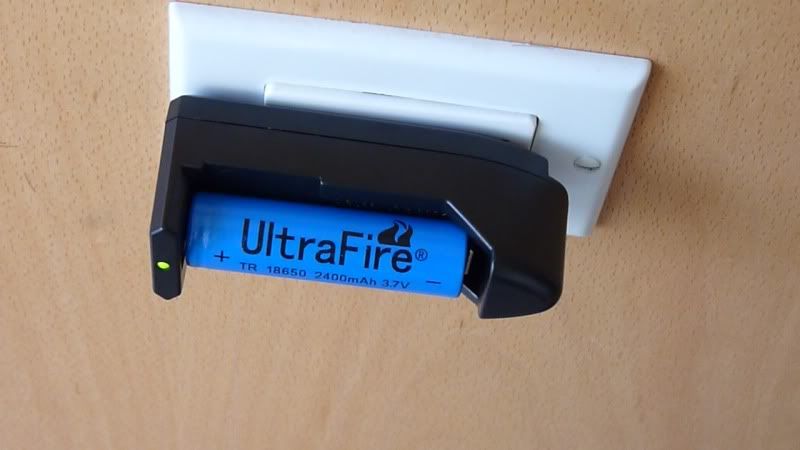 There was a black and silver version of the host according to the pictures on the website, so I guess I got the black one. As you can see, the host is very nice looking.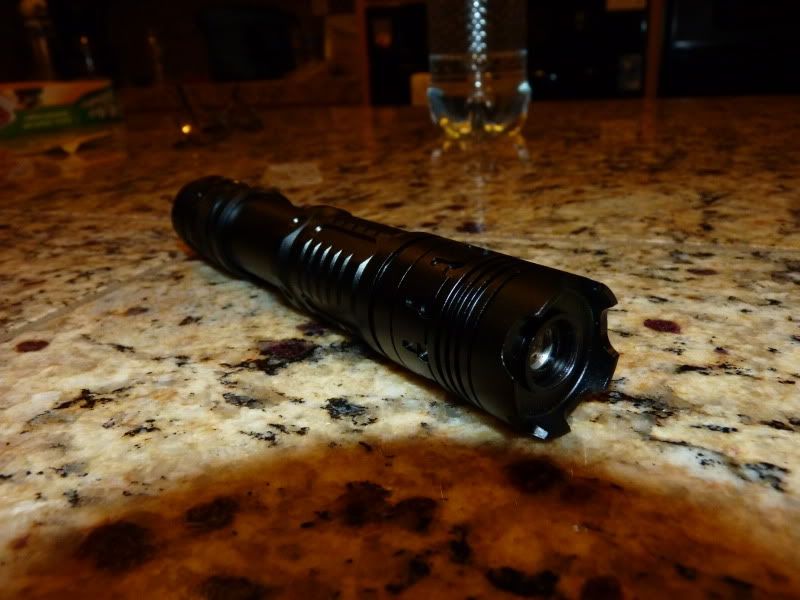 It somewhat resembles the Artic. It was alot smaller than I expected, but it feels sturdy and strong. There is a clicky button at the end for constant on/off.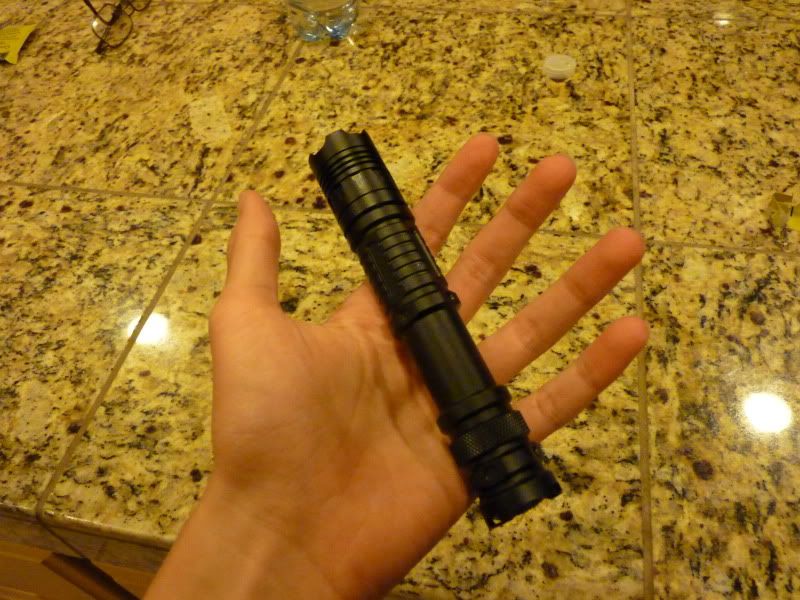 The host is supposed to be waterproof, but I 'm too scared to test that out :undecided:... After charging the 18650 battery for about 3 hours, I went outside (with my goggles of course) and tested it out.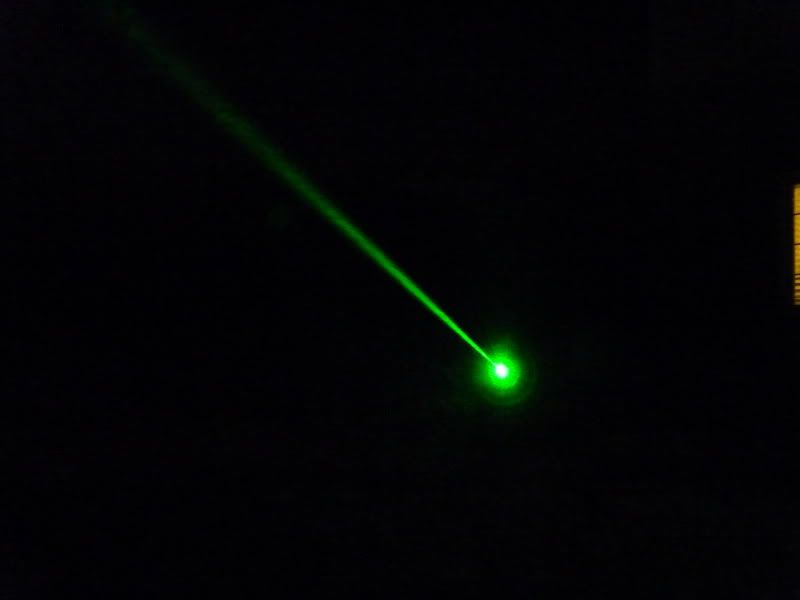 Woohoooooo! It was very bright! I don't have an LPM or anything, but I compared it with my 5mW green and it was a BIG difference. The beam is very impressive. Here are some more shots of the beam: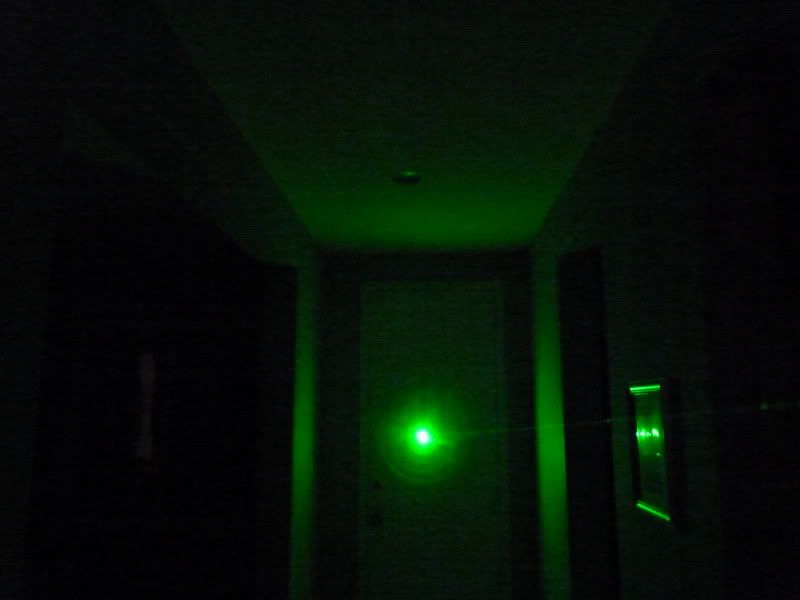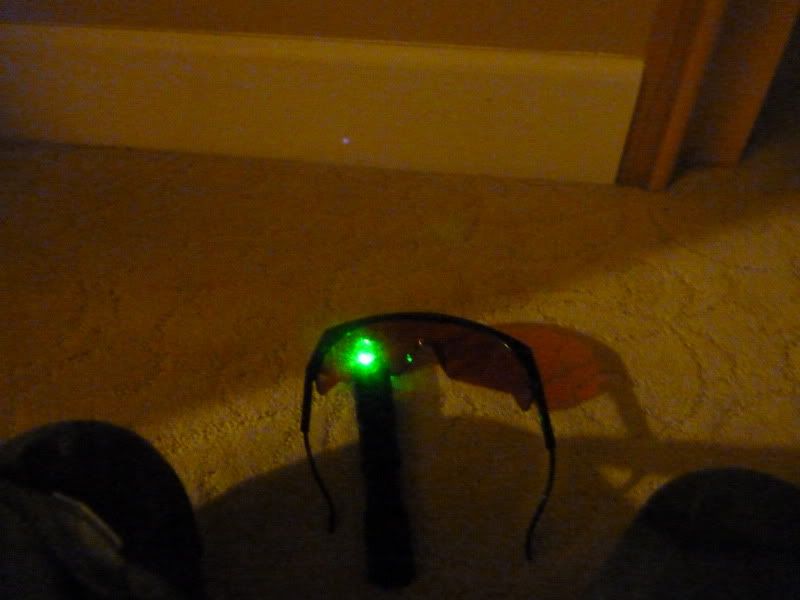 Another cool thing about this laser is that it is focusable. I can turn the head so that the laser dot turns into an enormous flashlight or a tiny little spec.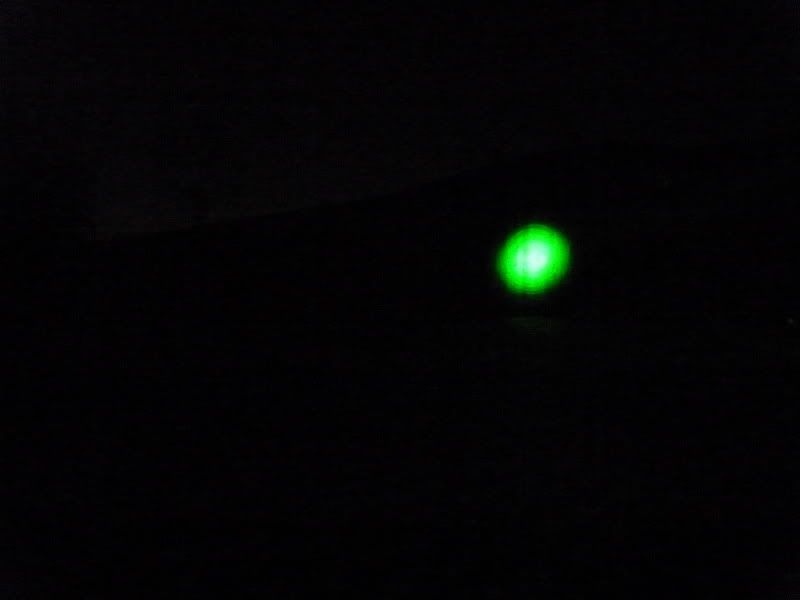 I haven't tried burning anything yet, but I easily popped a balloon when focused right. This laser seems to be very stable. The beam stays one single, nice dot always. However, the only annoying thing I have experienced is this ring around the dot. It is not that bright, but very noticeable. It bothers me. Overall, its a very nice laser. Its a big step up from my 5mW green. It is capable of having diffraction grating cap things screwed on the end of the laser, which is very neat. I will try to post some pictures of this soon. I wish I knew if this laser was really 50mW, but from all the things I have read here, it fits the description of a 50mW. Ask if you have any questions. Thanks! Hope you found my first review helpful.