Review of o-like's 400mW bluray laser found here:
400mW blu-ray 405nm laser torch /adjustable/waterproof [OL-405T-400] - $102.99 : Welcome to O-Like.com, Your source for laser products
It cost about $100 and it took a total of 26 days to arrive in southern California from the day it was ordered.
Ordered: Dec. 20th 2010
Shipped: Dec. 29th 2010
Left China: Jan 10th 2011
Arrived US: Jan 15th 2011
Stats of the laser:
Metered >380mW
Waterproof: yes
Polarity: Case Positive
Battery: yes [Trustfire 18650]
Charger: yes [100-240V]
It arrived in a box with an instruction page, charger and a 2400mAh Ultrafire 18650:
http://i117.photobucket.com/albums/o54/Ashaneen_HoFo/P1175778.jpg
Here's a comparison with a PHR at 100mA:
Beam: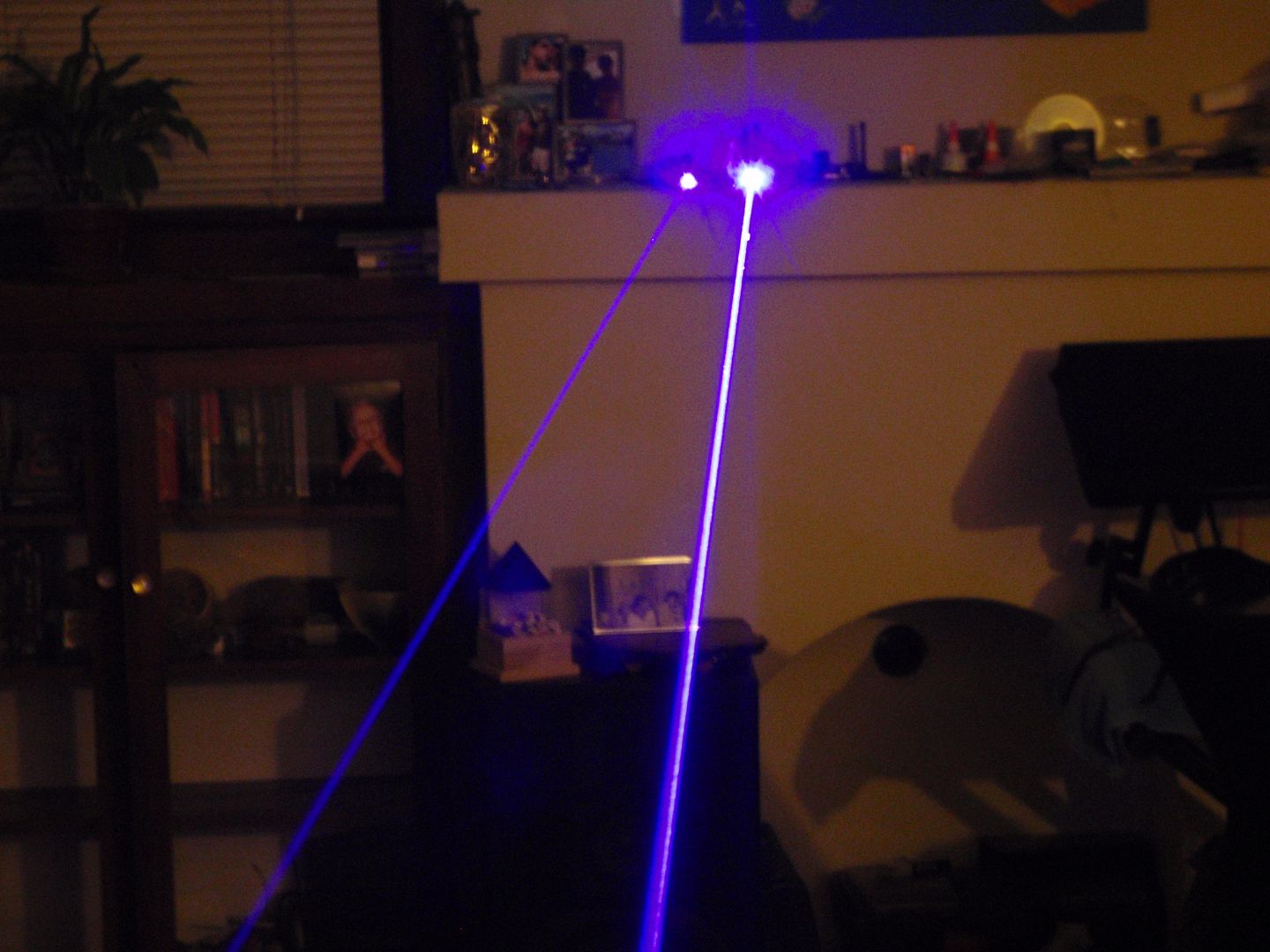 Dot:
The waterproof glass has a greenish AR coating, and this is the same coating they are using on the red waterproof lasers in this same host.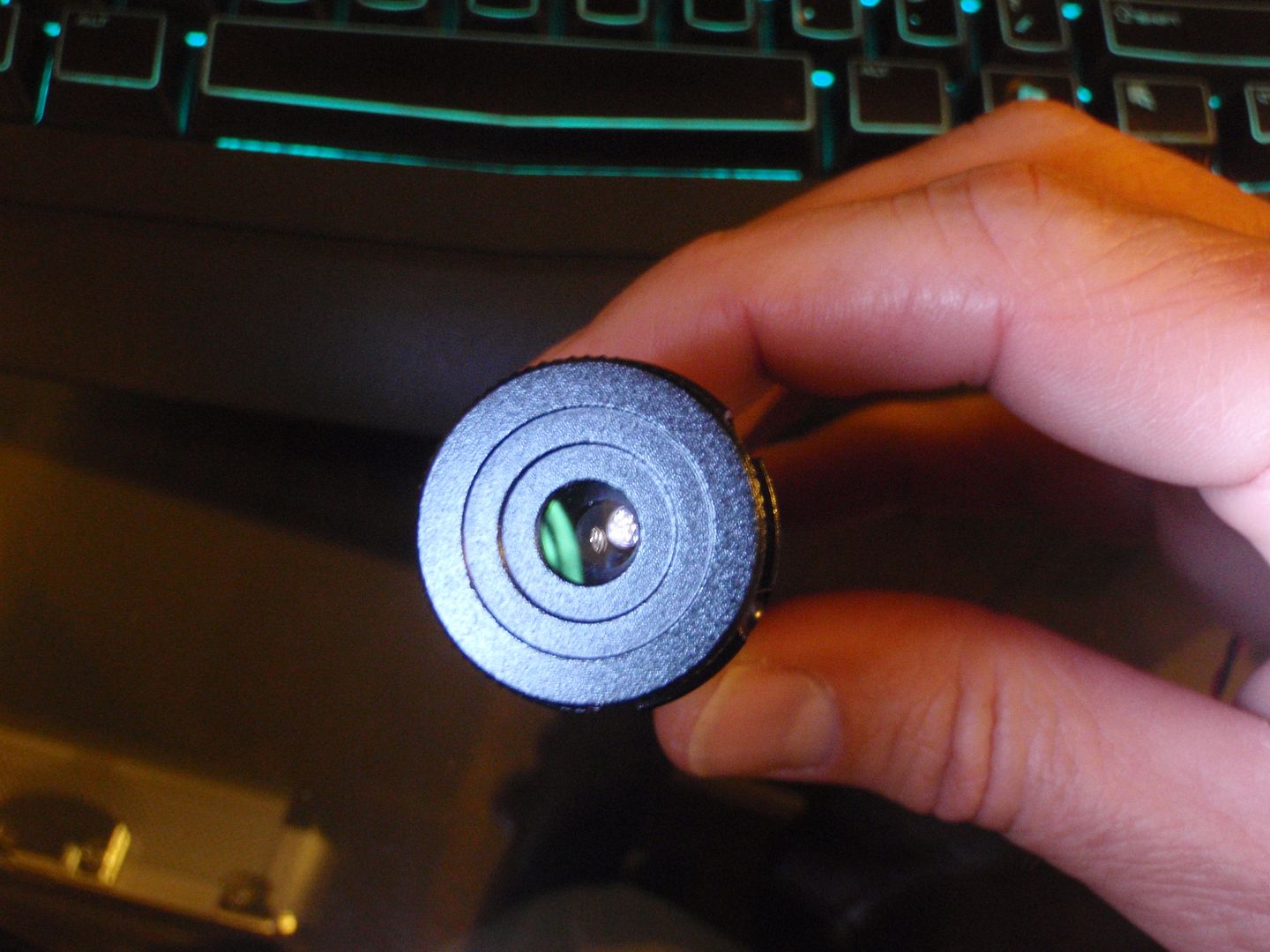 It metered at just over 380mW:
A video of it cutting electrical tape, lighting flash paper, etc....
Waterproof test:
Overall; it's not quite 400mW, but I think a focusable 380mW waterproof 405nm laser for $100 is a great deal. :evil: