Joined

Nov 4, 2014
Messages

1,285
Likes

265
Points

0
Just when I decided for my sanity sake I needed to stop dreaming about getting my new laser it finally arrived! Bear with me guys I am not very knowledgeable about lasers compared to most here so Ill do my best to give a solid review.
I ordered a crown Upgrade 532nm in 400mW from Susie at O-like on November 9th. I paid $196 U.S. including shipping via Paypal because their website is not secure which was a shock in today's day and age. Warning to anyone using their C.C. on that site it is open and unprotected. Use Paypal to be safe.
8 days later I hadn't received a tracking number but had received a confirmation of the order. I emailed
Just Pay Now
Susie and she responded within an hour with the good news that the laser shipped a week ago and gave me the tracking number. November 24, 2014 My laser arrived safe and sound.
The box was a bit banged around but nothing out of the ordinary. The packing was broken slabs of foam board and was adequate. In the box contained the laser with battery inside but with contact tape on both pos. and neg. ends, 5 lenses, charger (aka melting target), belt holster for full dork mode in public, but no power meter documents which I was a little disappointed. I have heard of others getting them but in O-likes defense they didn't say they would provide it.
First thing I did was get my new eagle pair glasses out of the case and at the ready for some cherry popping fun. Second thing was throw out the crappy fire starter charger. I put the surefire battery on my smart charger and while it was charging ordered a Nitecore battery to replace it. I'll use the Surefire as a back up.
The laser feels and looks very solid. Grant you I am a newb but this thing seems great to me. I very much like the rubber O-rings on the host for a secure grip. I added a pic of them up close as well as some other close ups i wish to have been able to see before I ordered.
On to the beam and of coarse later on below the beam shots. 1.5mm(at aperture) The dot measured 6mm at 2 meters and 11mm at 7.5 meters. Im not sure if this is good or bad for a 532nm. Hope someone can give me feedback on that.
Please excuse the poor picture quality. I have a tripod for the laser but not my camera so I am using a handheld night shot mode that snaps 3 individual frames and compresses the files digitally. Its an awesome feature of the Cannon Powershot. However the beam is brighter in the pics than it was in real life. Also I live in the city and there are clouds in the sky which reflect a LOT of light. I will update this thread on a better night but I wanted to get this review done while I am still on my days off.
Overall I'm quite pleased with my purchase. I must confess I did expect it to be brighter than it is at first glance but again it's a very bright night so I'll withhold a final verdict. Wearing these safety glasses were a blessing. Even with them on measuring the dot was
very
uncomfortable. I can feel the light all over my face and it was hard to see the clear plastic ruler. I have a headache after doing this and it feels like the kind of head ache that's behind the eyes. This could very well be placebo as I have been reading a lot of laser injury reports. But it sure as hell feels real.
I would also like to add a safety warning.
I got to see first hand tonight just how easy an accident can happen. Fumbling with a note pad, camera, glasses on and off, moving the tripod and turning the laser on and off is an accident waiting to happen. I stopped myself early on and made a rule. Keep the safety glasses ON while setting anything up, do a quick check to make sure everything is stable, THEN remove them.
Here are the first sets of pictures. I can only upload 8 at a time and can seem to figure out how to put them in the thread. Sorry everyone I tried for 30 min. Here ya go!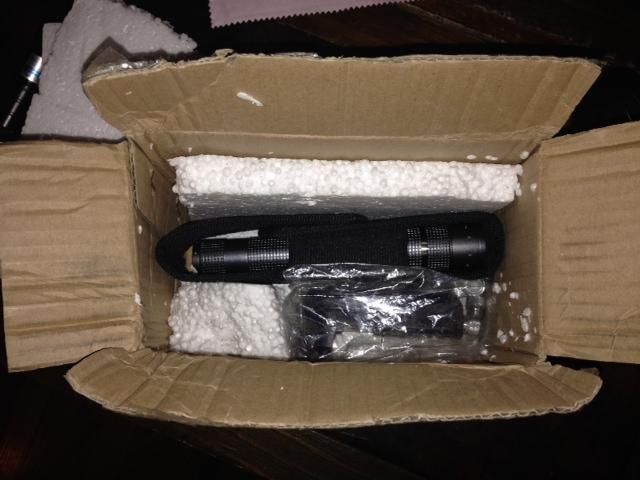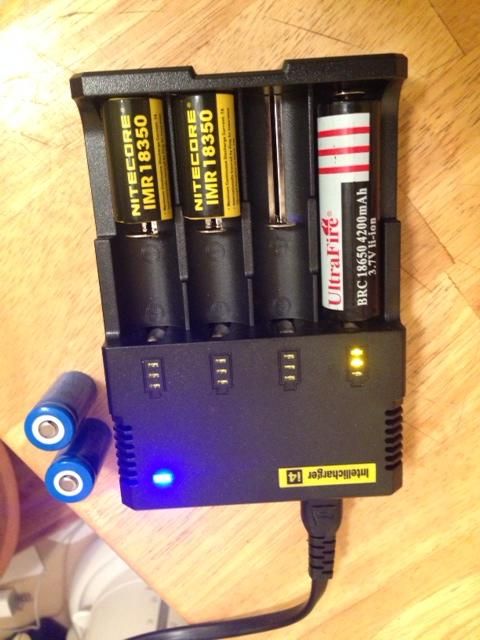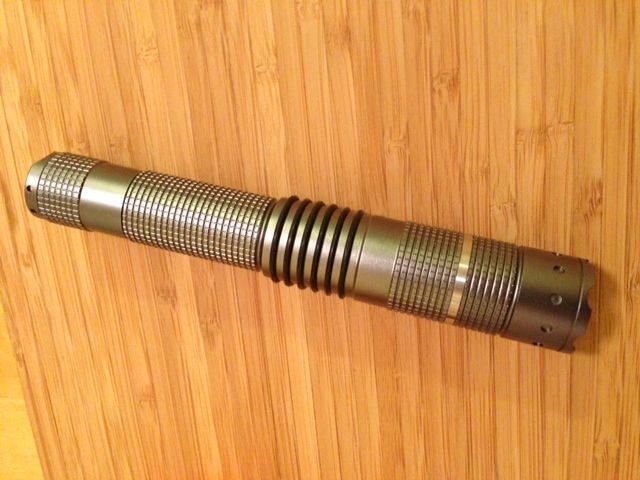 Last edited: