Review of New Safety Glasses from Survival Lasers
-
Eagle Pair 190-400nm & 560-640nm OD4+
​
So I recently put up a thread about how the Safety Glasses from SL that quote 580-760 OD4 did not completely block out 589, and my unit ended up blocking out a good 90%, but that still gave some transmission which worried me.
In response, Gary from Survival Lasers sourced a new pair of glasses that have a better coverage at the yellow part of the spectrum.
Now in my tests I used my Dragon Lasers Spartan 589nm laser that outputs 60-90mW as the constant. DPSS as a constant is not exactly ideal, but since yellow wavelengths are what we are testing it is a necessary evil.
First, the results from using my previous pair of safety glasses:
Now, for the results of these new Safety Glasses:
Laser Output: 75mW
Safety Glasses: Eagle Pair 190-400nm & 560-640nm Laser Safety Glasses
Laser Output(post goggles): 0.2mW
Notes: Now that is more like it. I can still see yellow through the goggles but at 0.2mW I know that there is literally no damage to my eyes unless my IR filter gets stolen.
Just for fun's sake, I put my 680nm 50mW laser up to see if the range was truly lower on the high end.
Original Glasses(580-760nm OD4) cut out all of the light.
New Glasses(560-640nm OD4) cut out 40% of the light still passing 30mW.
I did this mainly to confirm that my old glasses weren't some outlier of bad coatings and also to confirm that the new glasses were indeed different. Although, the color of the coatings alone will tell that story.
Pictures:
PS - I no longer own a dSLR right now...so don't go too hard on me here.
The package: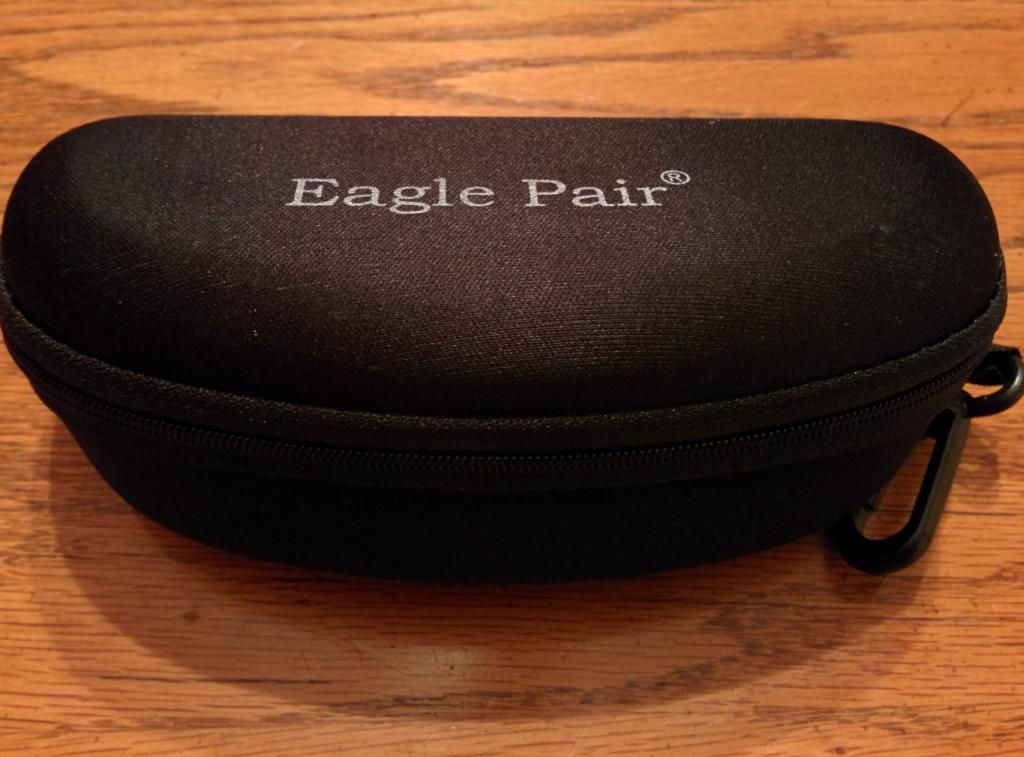 Hello there:
Note: They originally came well packed in a plastic wrap....that wrap is gone.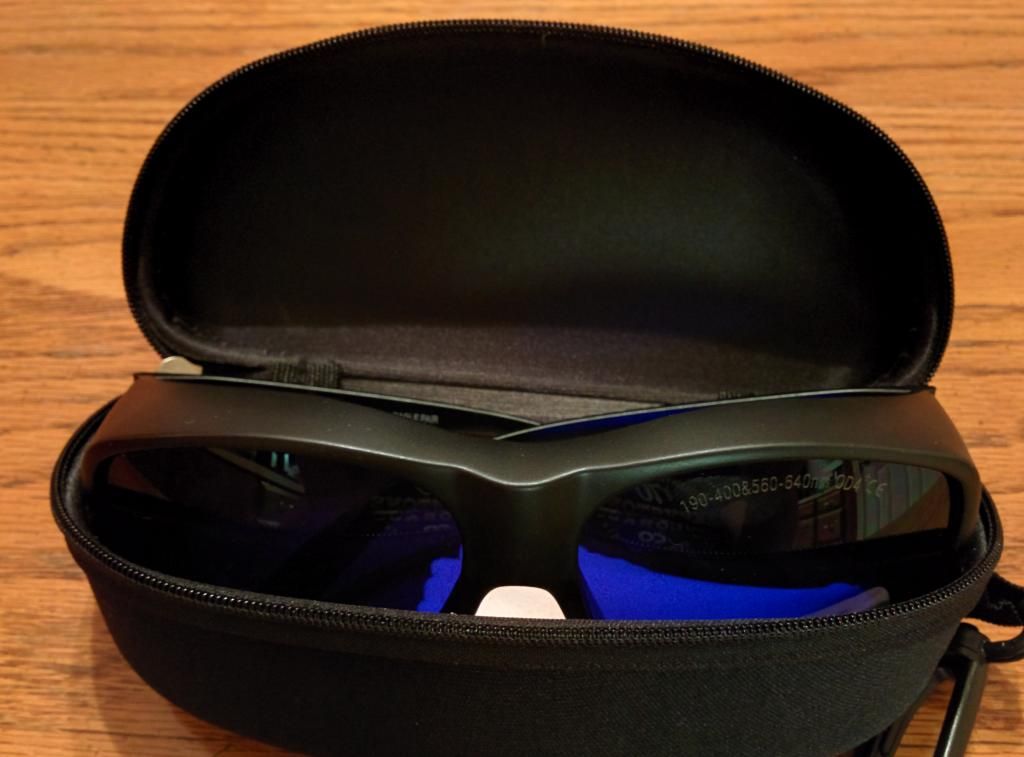 Comparison(New LSG's on bottom):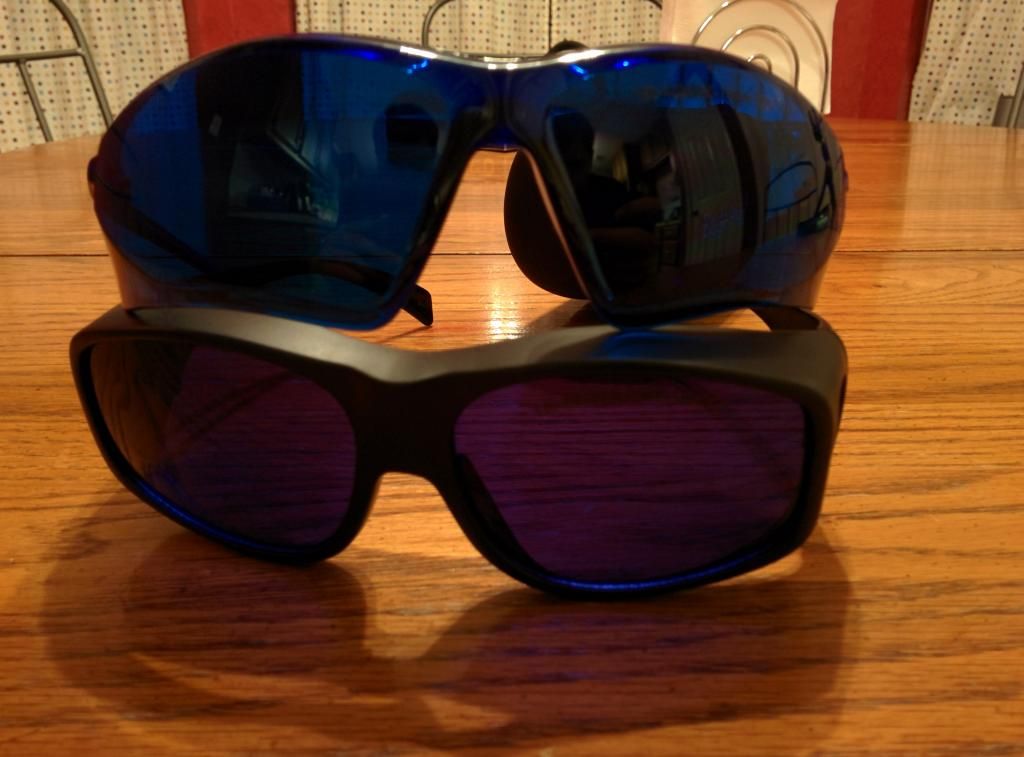 The old LSG's: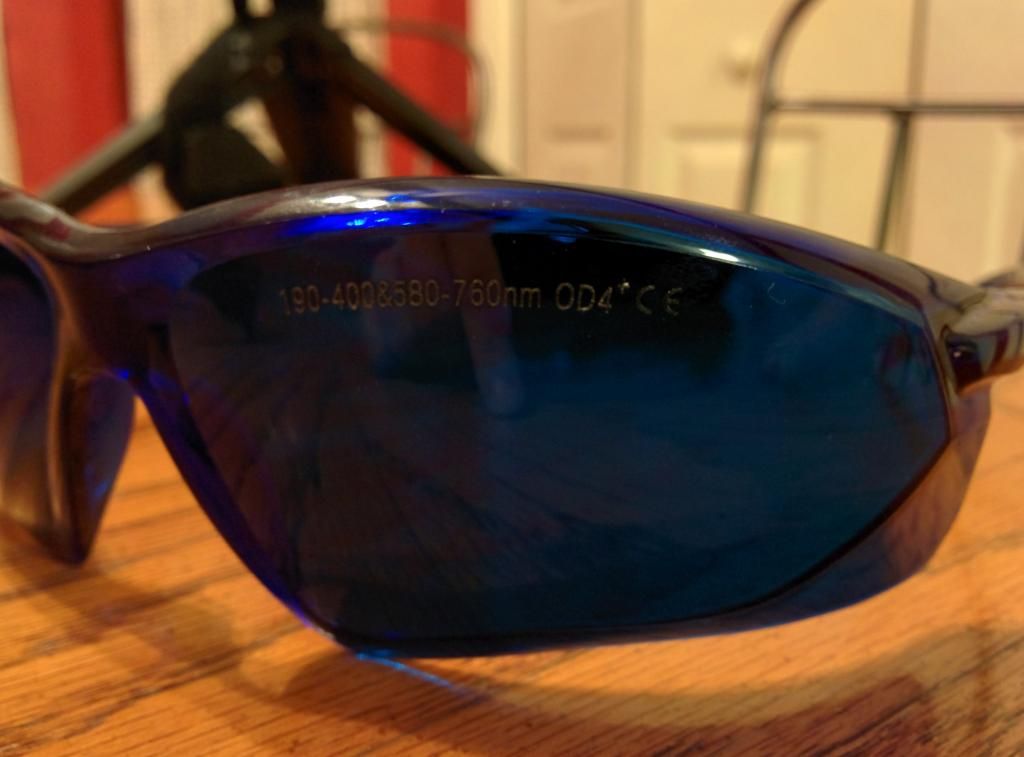 The new LSG's:
Conclusion:
So it looks to me as though these goggles will be the ideal option for people looking for affordable safety gear for their new DL 589nm Lasers. They give great coverage for yellow wavelengths while also not breaking your bank with professional name brand prices.
Thanks Gary for letting me check these out, shoot me a PM with your details and I will send them back to ya :beer: and thank you for taking care of the forum. As far as safety goes you are really the only LPF vendor we have.
Thanks,
Isaac